We are seeing an increasing number of customers using our ticket platform (TicketSignup.io) for multi-day Outdoor Events. Events like Haunts, Holiday Light Shows, Sledding Hills, Corn Mazes, Sunflower Days, etc. Here are some of the top challenges these customers have, and why they are choosing TicketSignup.
Making Timed Signup Easy
We have designed specific features to make your website signup simple for multi day events, and are about to release a next generation. Here is an example of how it looks in a mobile browser (we give you a lot of options!):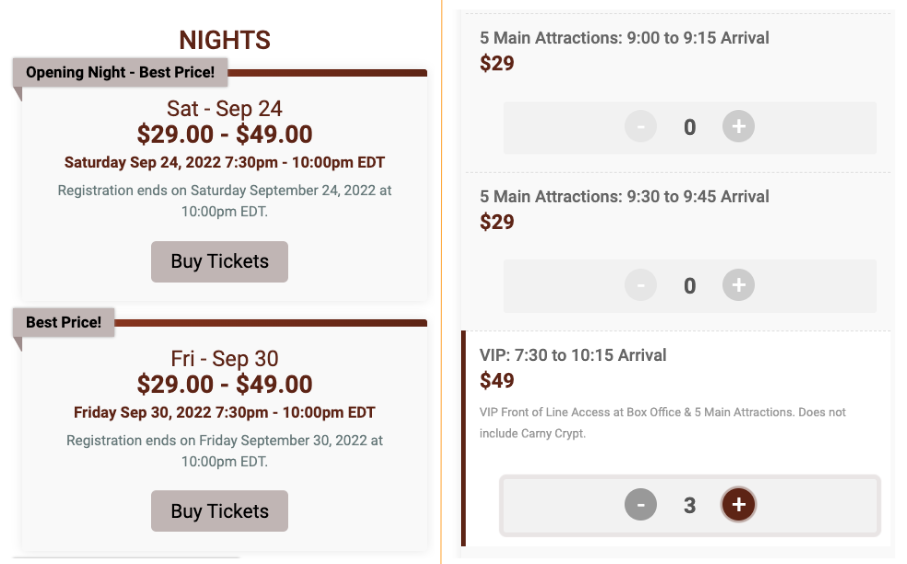 And this additional view will be available in June, 2022: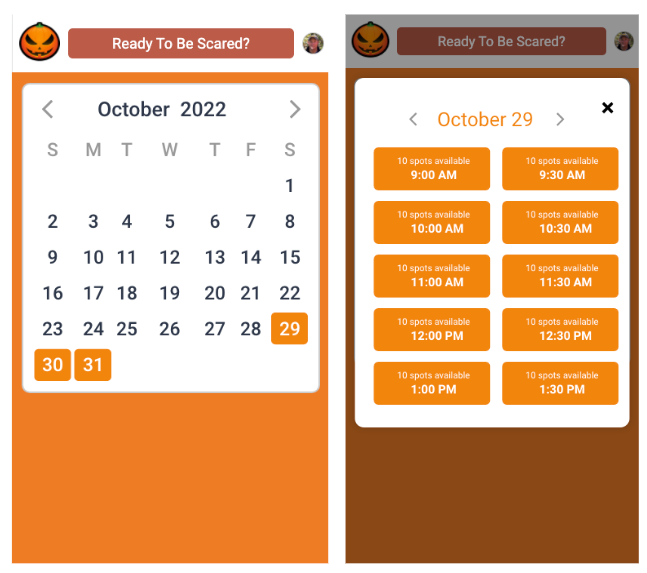 Pricing to Maximize Revenue
There are a number of ways we make it easy to maximize your revenue:
Price Increases as event dates get closer. For each ticket and time, you can set date ranges for pricing. For example if you have an October Haunt, start selling tickets in June for $20, raise it to $25 in August, $30 in September and make it $35 on the day of the event. This not only generates revenue sooner, it builds a base of customers that become a referral engine (see later in this blog) for your event promoting it to their friends and family. And best of all, it is a "Call to Action" that can get people to signup now!
Premium Pricing for Popular Timeslots. We see many events charging the same price on Saturday as they do on Wednesday. We give you the power to price on a per timeslot basis.
Increase Processing Fees. Let's face it, Ticketmaster has set a high bar for processing fees. This means your customers are willing to signup even if the processing fee is higher. We see events charging $19 for the entry fee, but $5 for the processing fee per ticket. For a family of 4, with our pricing, that puts an extra $14.63 of revenue to you (after subtracting our processing and credit card fee based on events over 5,000 attendees) beyond the $76 of tickets. That is a 19% increase in revenue.
Managing Flow of Customers
We have powerful caps. You can set caps for each timeslot. Perhaps you have more staff on Saturdays and can handle 150 people per half hour and fewer on Wednesdays so you have a cap of 75 per half hour. Caps also work if you have say Adult and Child tickets for that half hour.
And a great Checkin App. Our app is used to checkin over 2 Million attendees per year, and we have continuously listened to our customers to make it better and better. Your staff and volunteers can run it on any phone or tablet or Chromebooks. Use the phone's camera or hook up a barcode reader to a Chromebook to scan QR code for each ticket or a family of 4 using 1 ticket scan.
And great Reporting. We've got a ton of reporting that make it easy to see where you are at in real time relative to your caps.

Sudden Staffing Changes (Someone is out for the week with Covid…)
Changing Caps. And we make it super simple and quick to change caps instantly. Did someone on your staff just call in sick for the week – lower your caps quickly so your event is not oversold and people self manage to signup for another day.
Customer Service Requests for Changes
Customer Self Serve. We make it easy for customers to lookup their own ticket and make changes. This minimizes your customer service staff requirements and makes customers happier.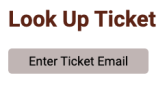 Ticket Transfer Self Serve & Revenue Generation Option. We also give you a number of options to control and add cost for transferring from one timeslot to another. You can charge money for each ticket transfer and set rules about whether people are able to change into capped timeslots.

Rain! Lightning!
Ticket Transfer. As we discussed above, it is easy for attendees to change their ticket from the rainy night you had to cancel your event to another day. We had a 61,000 ticket Jack-O-Lantern event last year that had several days rained out. They had over 9,000 tickets that were self-transferred with no customer service help. And very satisfied customers!
Free and Easy Communications. Our integrated email system makes it simple to send an email to a range of timeslots that includes simple links so they can change their ticket to another day. Also, since you get a free website, it is easy to put up a notice on your website to direct attendees to how they can change to another date. This fall we will also have a free Text service that (similar to our registration based emergency text service) to alert people when there are weather delays.
Email Marketing and Website Costs and Complexity
Free Email. We offer unlimited contacts and unlimited sends for free – so you can save on your current email marketing costs. And it is integrated with your data so you can send to particular groups. For example sending a coupon to everyone in your database, but excluding the people who have already signed up. Our Email Marketing system is easy to create beautiful emails that match your brand.
Free Websites. Not just a ticket page, and certainly not advertising other events like Eventbrite does. And you can bring your own domain (MyHaunt.com). And you can upload lots of pictures, and even create photo albums. Having a full website also makes it easy to communicate with customers (like when there is rain), and provide them with important information like parking, directions, etc. And of course all the information on the site is available in real time – so people will see which timeslots are full and which are available.
Maximizing Referrals and Word of Mouth
Referral Rewards. One of the best features on TicketSignup is the ability to incentivize people to get their friends and family to come. This can mean 5-20% increases in attendance. For example, you could give ticket buyers an incentive to get their ticket price back if they get 5 friends to signup. We provide lots of tools like our free email and automated social sharing tools to remind ticket purchasers to share. We see typical ROI being 1000%+ – yes, that is an accurate number.
Summary
While many vendors have generic ticket platforms that kind of meet the unique needs of outdoor multi-day events, we are focusing our elite technology team on solving the real problems that your event needs. Our technology is free, our processing fee includes all of the credit card costs, and we have great support to try to make your event as successful as we can.