Ballard Food Bank is a Seattle-based organization with the mission:
To bring food and hope to our neighbors…because there can be enough for everyone.
This mission is achieved through a combination of services, including a food bank, home delivery, a Weekend Food for Kids program, a Community Resource Hub, and more.
Ballard Food Bank uses a combination of fundraising events and charitable giving, grants, and in-kind donations to support its ambitious mission. In response to the pandemic in 2020, they moved their annual Seattle Turkey Trot to RunSignup to take advantage of tools for virtual races, and they expanded their use of the platform to include events on TicketSignup. Highlights of their technology partnership include:
Customer Snapshot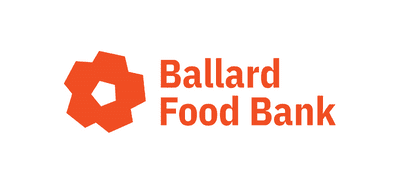 1,500 Virtual Participants: for their virtual Seattle Turkey Trot
500 Donations: for the virtual Seattle Turkey Trot
240+ Supporters: for a personal virtual experience
---
The Challenge
Ballard Food Bank came to TicketSignup | RunSignup with two challenges. The first challenge was immediate: they needed a better virtual solution for their annual Seattle Turkey Trot to ensure they could deliver their traditional event to their community and bring in some revenue.
The second challenge was broader: Mytet Gumin, the Individual Giving and Events Manager, was looking for a single technology provider that they could use across multiple fundraising event efforts, making it easier for both supporters and the Ballard Food Bank team.
---
Going Virtual with the Seattle Turkey Trot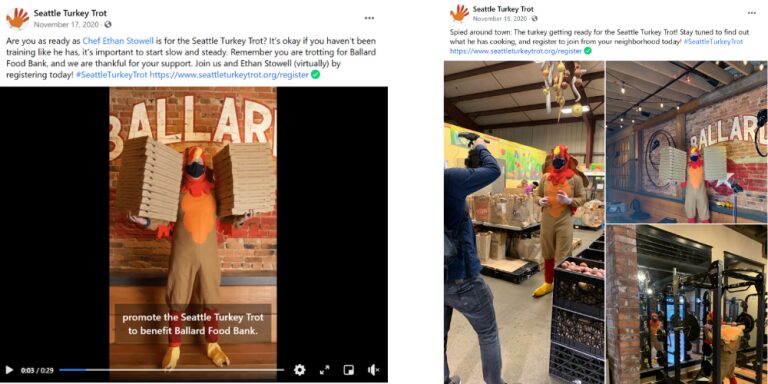 Ballard Food Bank first made the switch to TicketSignup | RunSignup when it became clear that their annual event would not be able to proceed as normal. With a long history (the Turkey Trot began in 2007), the organization felt it was important to keep the tradition going for their loyal supporters – and knew that any opportunity to raise money in 2020 was worthwhile. They settled on a fully virtual "run anywhere, any distance" model, and got strong participation considering the circumstances.
Like most Thanksgiving run/walk/rides, virtual participation couldn't keep up with normal Turkey Trot numbers – but in this case, that still meant significant participation.
The event saw success from fundraising efforts from participants. In future years, the team hopes to further encourage fundraising by participating supporters.
The virtual event expanded the reach of the event beyond their typical pool of event day supporters and creating a national awareness of their cause.
In a creative twist, the Turkey Trot used Virtual Challenge results to allow participants to enter any distance completed rather than sticking with a common 5K. This made for a more inclusive, family-friendly event that anyone could show support for.
1,500 Virtual Participants
$136,000+ Raised
Participants from 23 States
The virtual race this year we had folks literally all over the country – even the North Pole. We always want people to be excited about our events and be able to do them together, even when they're apart.

– Colleen Martinson, Director of Development and Communications
---
Pivoting to Virtual Ticket Events to Engage the Community in a Capital Campaign
Ballard Food Bank is in the midst of a crucial $13.9 million Hope Beyond Hunger capital campaign to move them into their own building. As they close in on their goal (they are 91% of the way there!), and moved into the Community Phase of the campaign, they have used TicketSignup tools to support their efforts.
Without the ability to host their typical community events, Ballard Food Bank has been focusing on virtual events instead, including a highly interactive Ticket Event. Currently in progress is the Cooking & Conversation Series, a virtual ticket event including a cooking class with local Chef Ethan Stowell (meal kits with all ingredients are picked up in advance), recipes, wine, and a conversation with Ballard Food Bank's Executive Director, Jen Muzia.
Tickets are available for four Thursdays in April and May, with two different meal options and price points. While the final weeks of the event are still in progress, the early takeaways are positive, with 120 couples purchasing tickets. Motivating factors for using the TicketSignup platform included: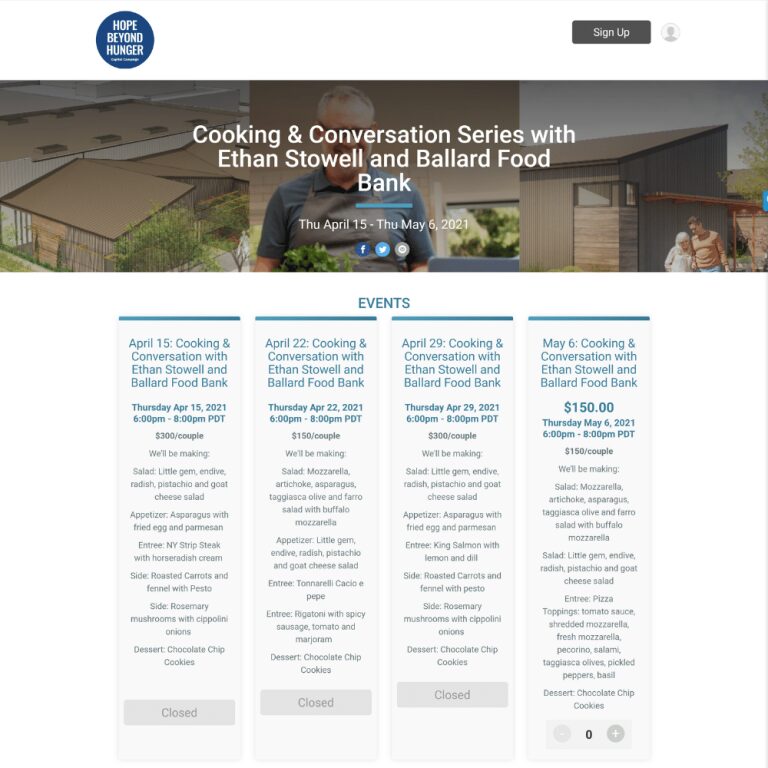 Ease of use and thoroughness of reporting for the Ballard Food Bank team. This simplifies the processes of communicating with attendees and makes it easy to maintain accurate internal records.
Ease of use and familiarity for supporters. Keeping events on a single platform reduces confusion by limiting the accounts and passwords needed and maintaining a similar look and feel.
Problem Solved.
While operating any nonprofit in 2020 was a challenge, the Ballard Food Bank team credits their successes to the dedication and loyalty of their supporters, and the willingness of both their team and their supporters to get creative.
The Development team at Ballard Food Bank viewed their challenges as mirroring what the operations team at the organization had to do. Just as the Food Delivery team had to innovate and pivot from a grocery-store setup to a pickup and delivery operation, the Development team had to innovate and pivot to more accessible virtual options. TicketSignup | RunSignup helped them to be agile and quickly get their virtual operations up and running.