Everything you need for your event is included – no subscriptions, no monthly fees, and no long-term contracts.
Festival Quick Start Guide
It's easy and free to create your festival event on TicketSignup. Dive into our Festival Quick Start Guide to get started with customizing your event today.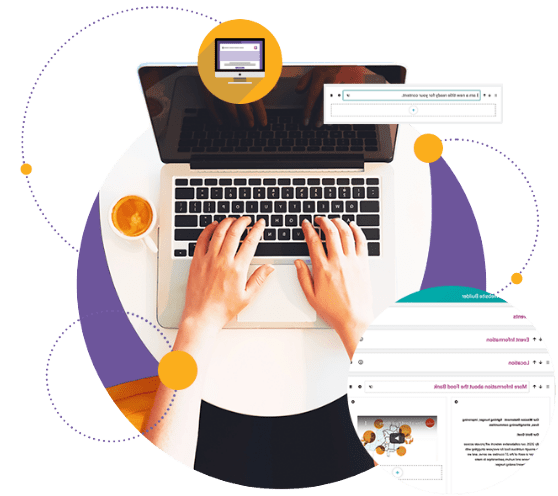 Key Features for Your Festival
Multi-Day and Timed Ticket Options
Make it easy for festival attendees to find and buy tickets for the day and time of their choice with ticket display options that break down by day and then time, or can be featured on a calendar. Attendees can immediately identify slots that are sold out or in danger of selling out, prompting faster action.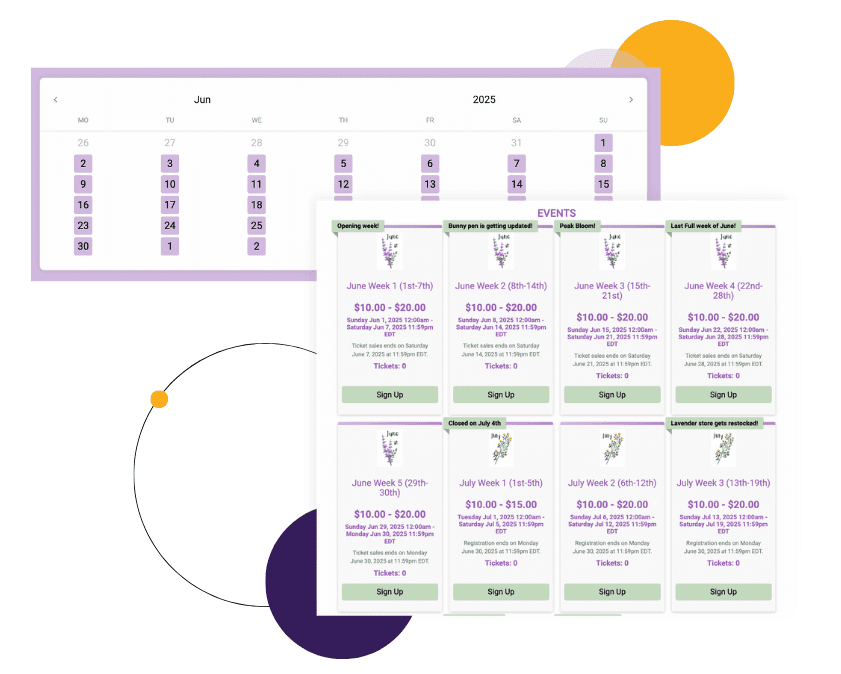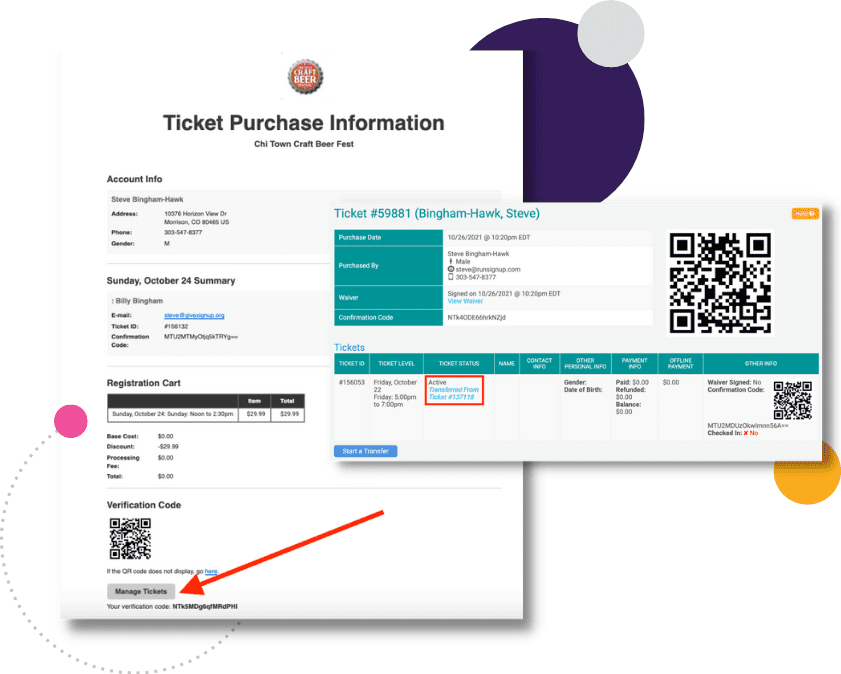 Ticket Management
Easily manage tickets from your event dashboard, including transferring to a different ticket option or time and issuing full or partial refunds. Or, allow attendees to manage their own tickets for free or for a fee – no logins or passwords required! Enabling ticket management reduces customer service, keeps your attendees smiling and maximizes attendance every day of your event.
Mobile App
Eliminate lines and get people into your attraction faster with the seamless, touch-free EventDay Tickets App for mobile devices lets your team check people in with a QR scan or name search. Still have tickets? The Tickets App integrates with Square to allow you to continue selling at the gate!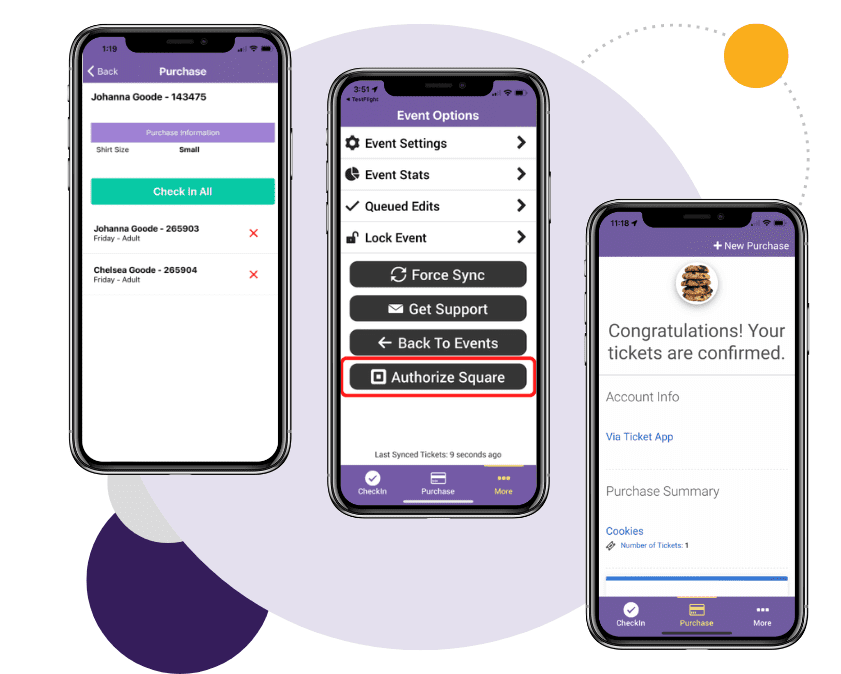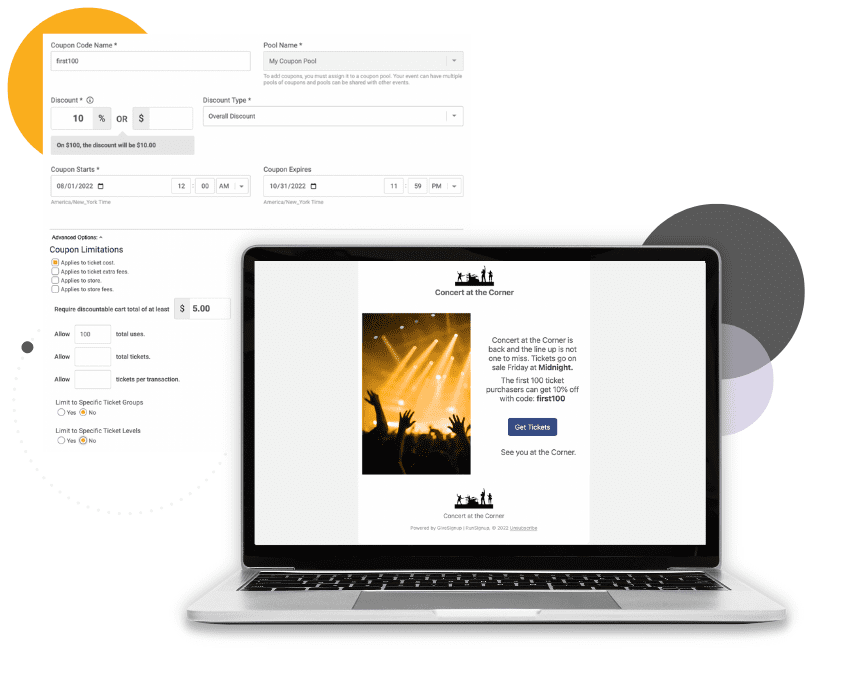 Pricing Strategies to Maximize Revenue
Turn pricing into a marketing tool with custom pricing options. Drive prompt purchases with time-limited discounts and strategic price increases, encourage family participation with combo tickets, or shift the flow of your attendees by providing incentives for purchasing tickets to less popular days.
---
More Benefits of TicketSignup for Your Festival
Recommended Festival Timeline
Need a cheat sheet? This printable Festival Timeline provides guidance and reminders to help you prepare your event, get your festival ready for ticket sales, and ensure you (and your attendees) are ready for festival event day.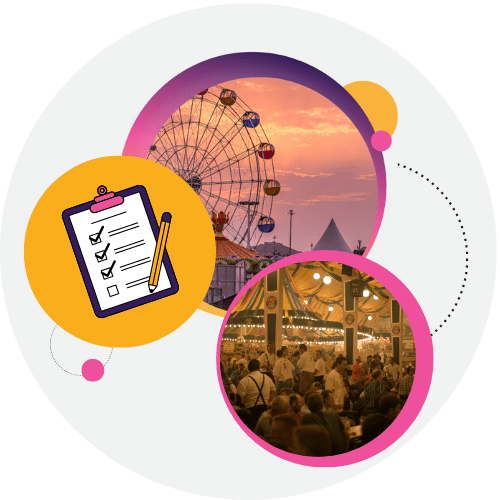 Customer Spotlight
Pinehurst BBQ Festival
The Pinehurst BBQ team was able to make a smooth transition to TicketSignup, and is looking forward to having the data from both the Pinehurst BBQ and the Festival D'Avion Air Show 5k integrated into the same platform. With a few tweaks to customize their website and some early-bird email promotions, festival-goers are already finding it easy to secure their ticket to the weekend – no customer support from the Pinehurst BBQ team needed!
A Celebration of: Taste and Tradition

A Collaboration Between: Two Event Partners

A Variety of Options: With Five Events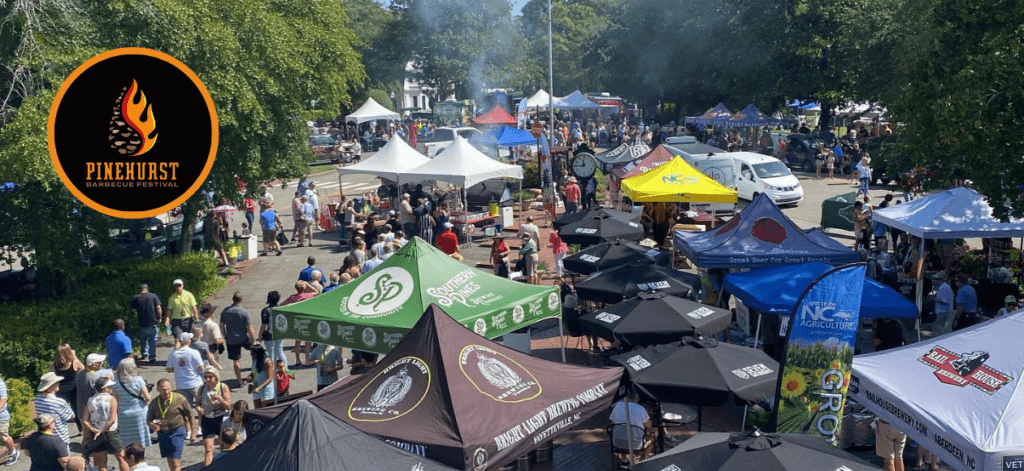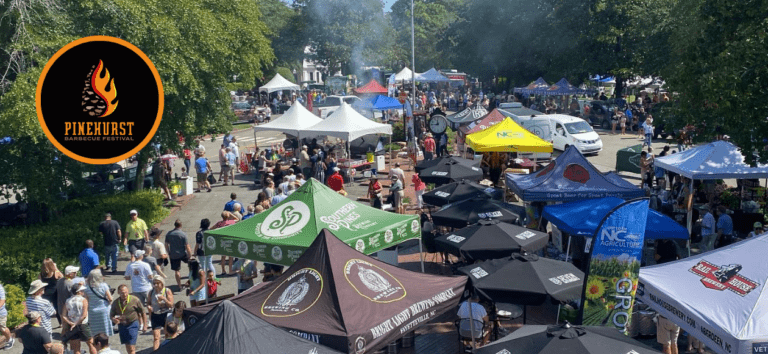 Festivals
Festivals are some of the most time-honored community traditions, bringing people together around common interests like music, beer, movies, and seasonal delights. TicketSignup's flexible and powerful options are helping organizations to market their festival, sell more tickets, and improve the festival experience. Learn about a few of the latest and greatest festivals using our ticketing, email, and website solutions.
Bourbon Festivals

Horseradish Festivals

Craft Beer Festivals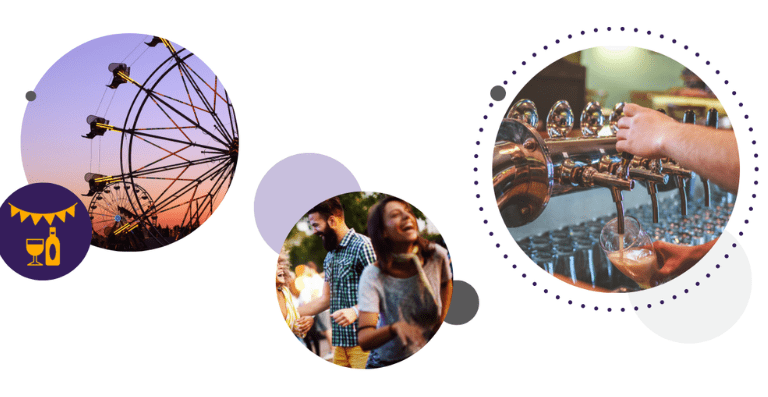 Special Event Management, Inc
From shutdown to sellout, the switch to TicketSignup led to a community festival's first sellout ticket event. Learn how they took advantage of purpose-built technology to increase efficiency, work better with nonprofits, and support their marketing team.
110%  Increase in Ticket Sales

227% Increase in Revenue

18% Increase in Email Open Rate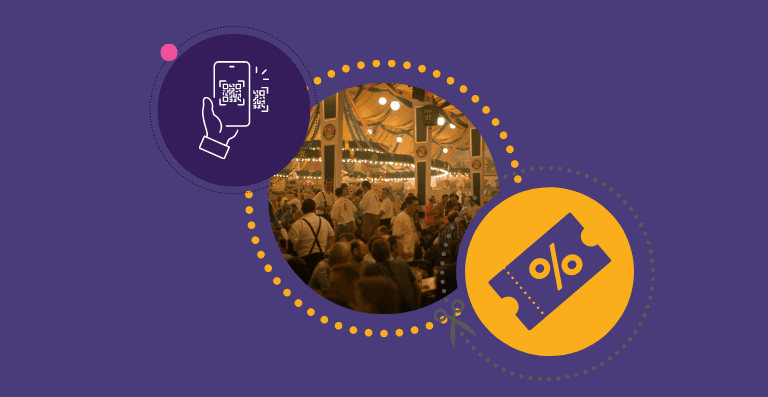 The Latest Blogs on Festival Events…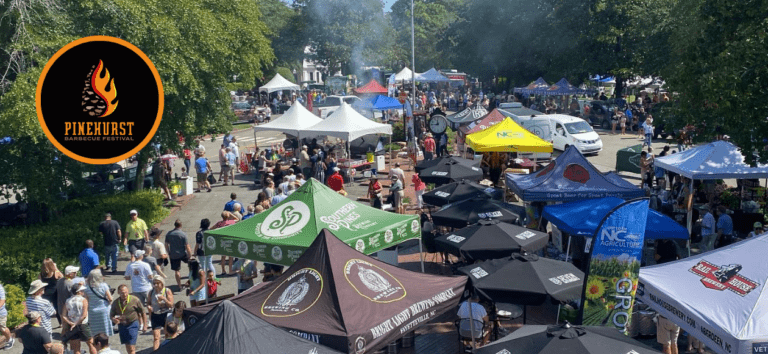 The Pinehurst BBQ Festival came to be because event partners Peter Stilwell and Dave Droschak were looking for an event for the Village of Pinehurst that was unique and had room to grow year after year. Their chosen branding "Taste and Tradition"…
Read More
Show More