Take-Off with Technology…
Everything you need for your airshow is included – no subscriptions, no monthly fees, and no long-term contracts.
Key Features for Your Airshow
Multi-Day and Timed Ticket Options
Make it easy for airshow attendees to find and buy tickets for the day and time of their choice with ticket display options that break down by day and then time or type (like General Admission or VIP), or can be featured on a calendar.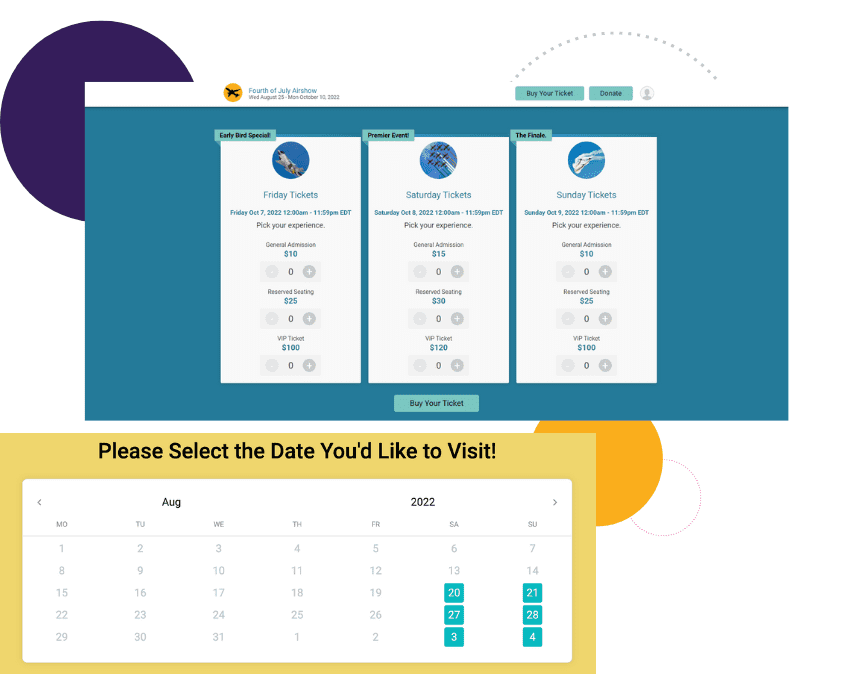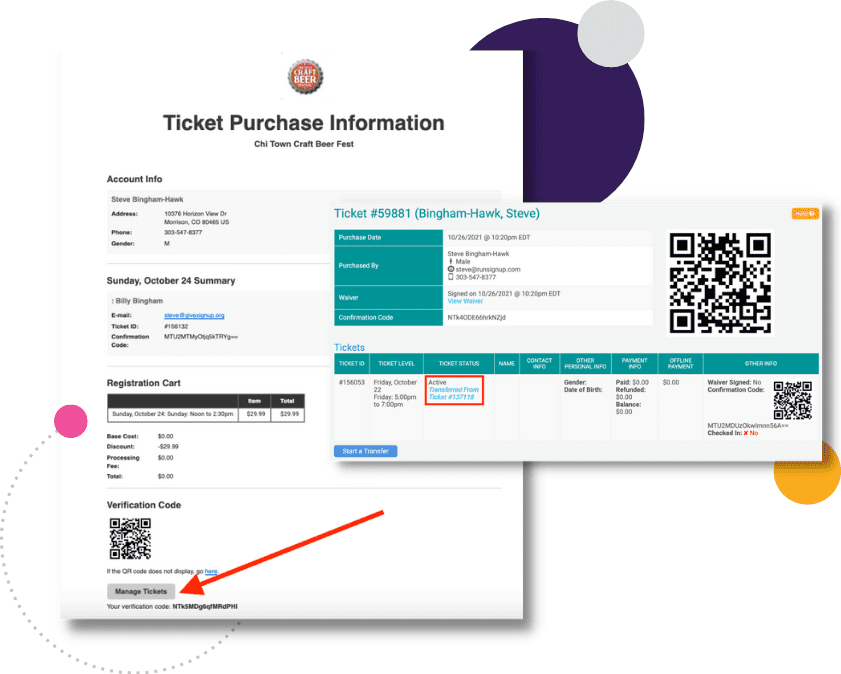 Ticket Management
Easily manage tickets from your event dashboard, including transferring to a different ticket option or time and issuing full or partial refunds. Or, allow attendees to manage their own tickets for free or for a fee – no logins or passwords required! Enabling ticket management reduces customer service, keeps your attendees smiling and maximizes attendance every day of your event.
Mobile App
Eliminate lines and get people into your attraction faster with the seamless, touch-free EventDay Tickets App for mobile devices lets your team check people in with a QR scan or name search. Still have tickets? The Tickets App integrates with Square to allow you to continue selling at the gate!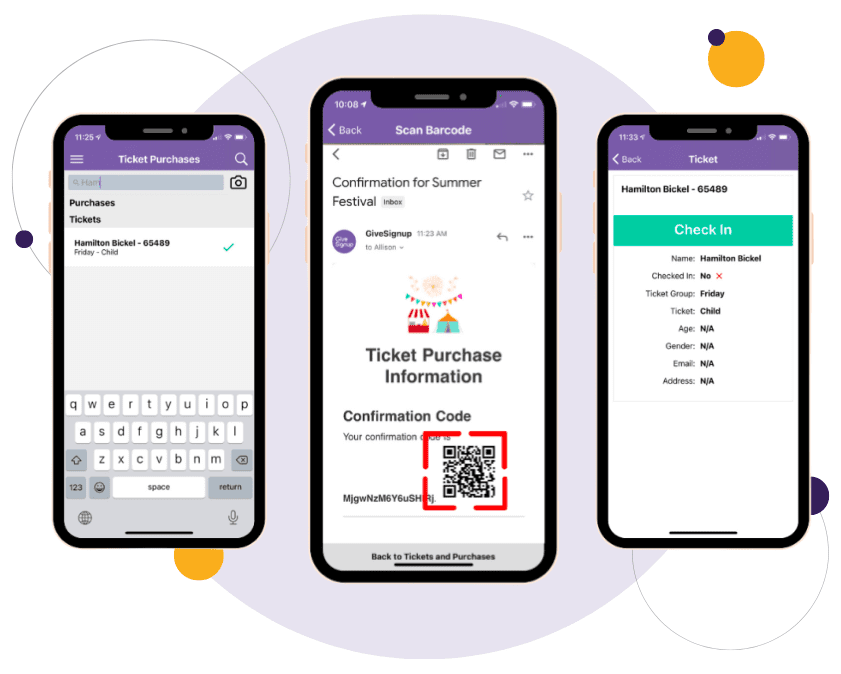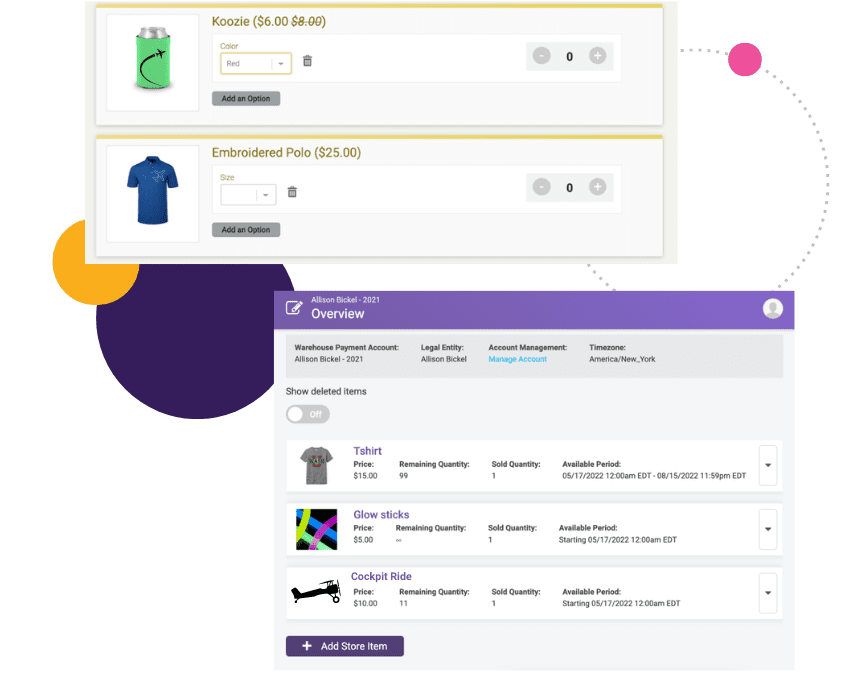 Built-In Store
Upsell attendees for additional experiences like parking, private tents, cockpit rides, and premium merchandise. Add unlimited store items to your event, or manage store items across multiple events with our Warehouse capabilities.
North American Airshow Stats
10-12 Million Airshow Attendees
$110 Million Airshow Revenue per Year
325-350 Airshows Each Year
More Recent Blogs on Airshows…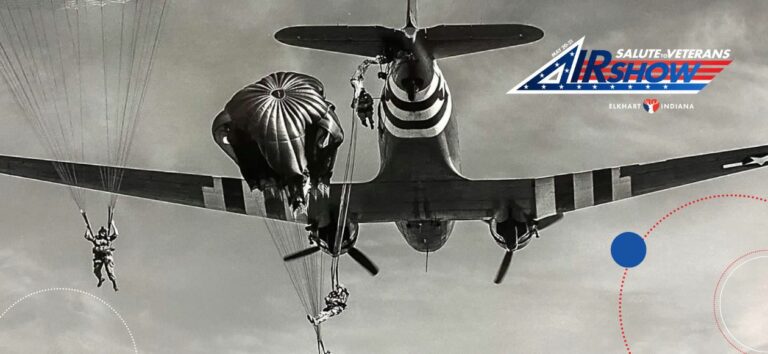 Bringing Back (and Updating) an Airshow The Airshow at Elkhart Municipal Airport went quiet for 17 years before roaring back to life in 2023, with an ambitious program that featured 20 different performers and military units, multiple stunt planes, and three different…
Read More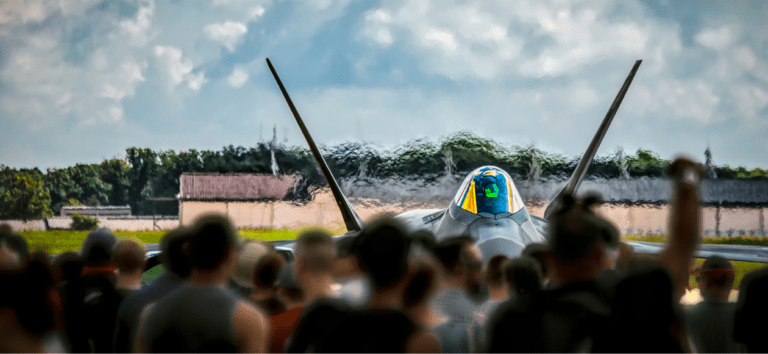 Hosting an Airshow? There's a range of ticketing, registration, and technology solutions that can help your event to take flight. Whether you're offering a free event with upsell options, a large-scale show with a range of viewing tiers, or a multi-day Airshow…
Read More