Our Pricing

No Subscriptions. No Plans. No Monthly Fees!
We only make money from processing fees. We keep our fees low by having a self-serve and easy-to-use platform. Processing fees can be paid by your attendees, absorbed by your organization, or split 50/50. Ticket purchasers can save even more when purchasing as a family or a group. Our processing fees are charged per cart total — not per ticket or registration.
When your event is free, so is the processing fee. There are no processing fees for free events. Free is free.
Slide to See Your Processing Fee
Event price
Per Participant
$
Participants
Per Transaction
Cart Total*
* The cart total determines the rate of the processing fee. See chart below for more details.
Processing Fee Per Participant
$ 2.00
Includes platform and credit card fees.
Pricing Chart

Cart Total
Processing Fee
$0
FREE
$0.01 – $249.99
6% + $1
$250 – $999.99
5% + $1
$1,000+
4% + $1
---
Our easy-to-use, subscription-free platform saves you money…
We're more than just ticket sales (for free)
Yes, we provide technology to help you sell tickets, but the value of the TicketSignup platform is more than that. Every customer gets free websites, free email, free built-in marketing tools, a free Event Day app, a free photo platform, automated sales tax management, chargeback management, and more. No upselling and no limits.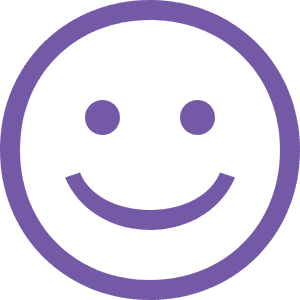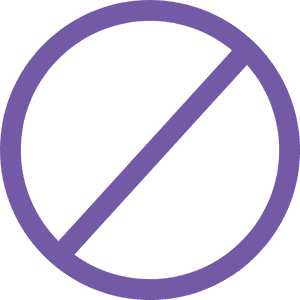 No subscriptions, no monthly fees, no long-term contracts
Our only revenue is from processing fees, meaning you'll never pay a subscription or monthly fee. And because we only want happy customers, there are no long-term contracts – you're free to use our technology for an event with no commitment.
Low fees
Despite our robust set of features, we keep our fees low with an easy-to-use self-serve platform. This helps keep your costs down, and comes with another benefit: you have full control over every aspect of your event.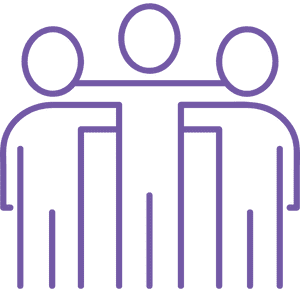 Families and Groups Save More
Our processing fees are per cart total, not per ticket. This means families and groups who purchase together save money – a real benefit if you're using pricing strategies to encourage bulk ticket purchases!
Free events are free
No cost to the event? No processing fee. Free is free (for once).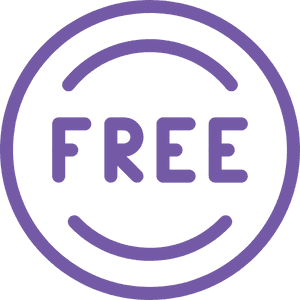 ---
Have questions about the pricing above? We have some answers.
Really? There are no other charges?
We don't charge for anything else on our platform. We only charge a processing fee as explained above.
Can I pass the processing fee onto my participants?
We allow event directors to set flexible payment options for their fees. Processing fees can be paid by the participant, absorbed by the event, or split 50–50%.
What about donations?
Nonprofits can keep donation costs down with a simple donation processing fee of 4%. Donation processing rate is dependent on an event's organization type and choice of payment option.
Can I opt to ADD to processing fees?
Yes, larger customers in the Partner Program can set their own, higher processing fees and keep the difference as an additional source of revnue.

It's not just about the prices on our end, of course. We have answers about when and how we'll get the money to you.
What are my options when setting up a Payment Account?
Set Up Now
We ask you for the minimum amount of information required to satisfy credit card processing rules for setting up your payment account.
You will need to provide the required information to confirm that your organizataion is in good standing.
Choose to receive direct deposit (preferred) either weekly or monthly, or choose check payments ($1,000 minimum, or after your event has happened; $10 charge per check).
Set Up Later
If you aren't the person responsible for your nonprofit's finances, you can send an email invitation to your organization's CFO, Treasurer, or Finance team so that they can complete the setup of the payment account.
Want more information on what a Payment Facilitator is, and what type of information we need from you (and why) for you to set up your Payment Account? Read our Payment Facilitator FAQ
Schedule for Payments
Receive Payments by Direct Deposit
With the Advanced Payment Direct Deposit Option, choose to receive payments as often as weekly. We transfer all settled funds (other than those you designate to be held in escrow for refunds) as soon as they are available from our credit card processing company. Following is an example of the flow of funds for weekly payments for Direct Deposit:
Collection Period — Event Registration payments collected and settled (Note: Weeks with banking holidays may delay the payment.) on your behalf for weekly payment.
ACH Initiation Day — An ACH is initiated on Tuesday of each week for weekly payment to you. You should expect to receive funds in one or two days depending on your bank's processing rules.
Transactions up to 6:00 PM ET on the last day of the collection period for Visa/Mastercard/Discover/Amex. (Note: Weeks with banking holidays may delay the payment.)
Receive Payments by Check
With Check Payments, choose to receive payments weekly or monthly. Payments will be released any week your event is owed at least $1,000 or once your event has passed, regardless of the amount owed. Each check will incur a $10 fee for processing (payment by ACH is free) Following is an example of the flow of funds for weekly check payments:
Collection Period — Ticket purchase, donation, and registration payments collected and settled (Note: Weeks with banking holidays may delay the payment.) on your behalf for weekly payment.
Check Initiation Day — A check is mailed on Wednesday of each week for weekly payment to you.
Transactions up to 6:00 PM ET on the last day of the collection period for Visa/Mastercard/Discover/Amex. (Note: Weeks with banking holidays may delay the payment.)

Why you can trust TicketSignup: