Download the TicketSignup Tickets App
Whether you want the TicketSignup App for CheckIn or on-site purchase through Square (or both), it's free to download and use.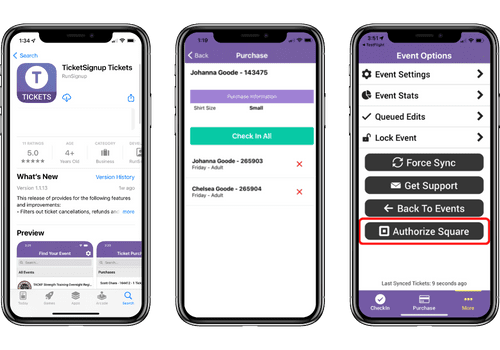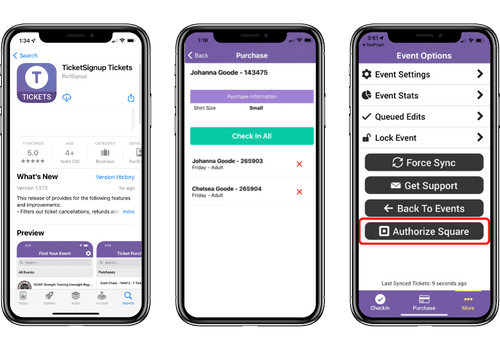 A Better EventDay Experience
Keep Ticket Sales Open
Encourage continued ticket purchases by leaving ticket sales open online until the event begins – and add signage to suggest purchasing from the parking lot.
QR codes are automatically created to help you drive potential attendees to your website or purchase path
Quick Text provides another option for potential attendees to link directly to your purchase path
The Tickets App syncs with TicketSignup data continuously – so the parking lot purchaser will show in the CheckIn process by the time they get to the door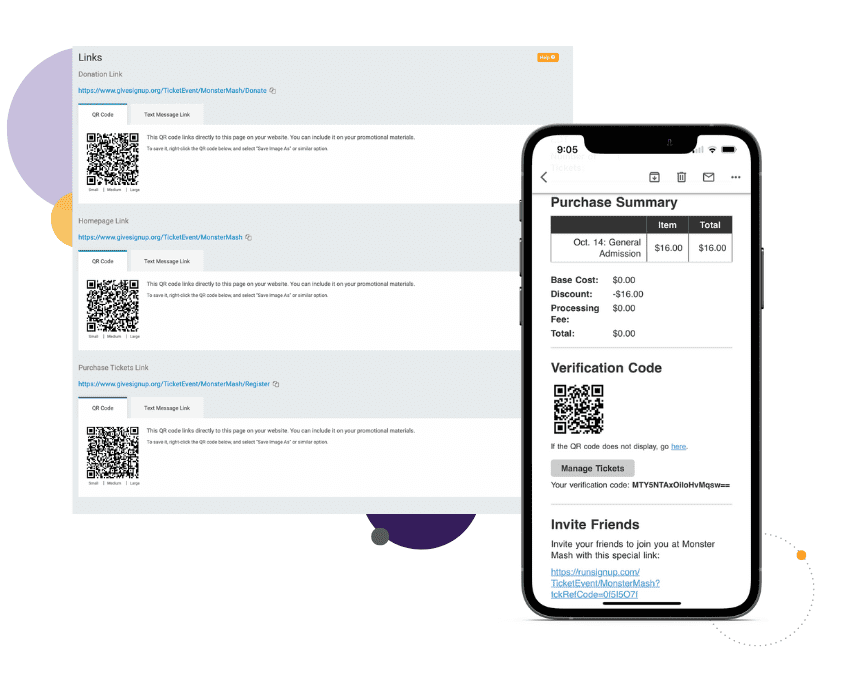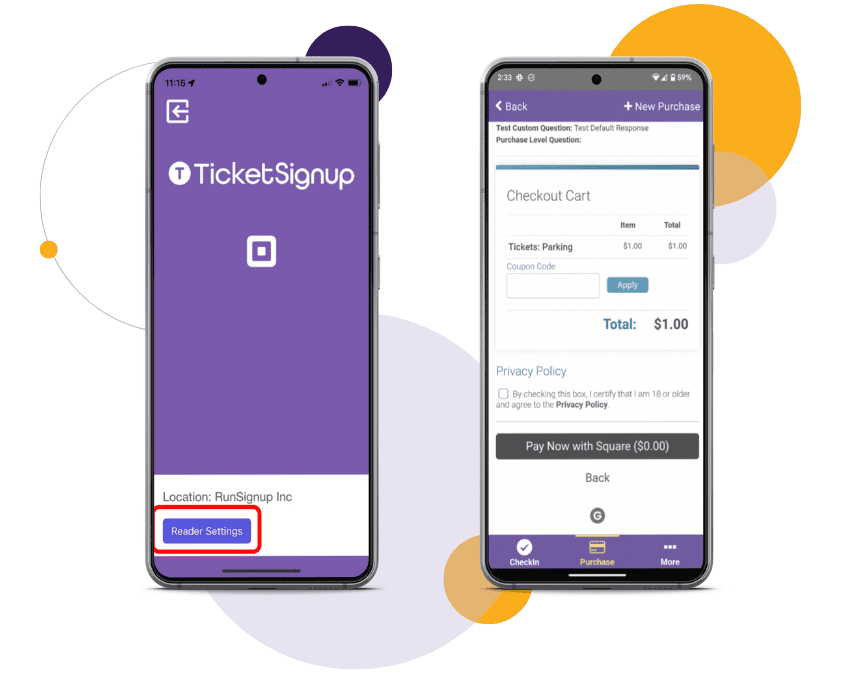 Sell Tickets On Site
Enable the Square integration on the TicketSignup Tickets App to allow ticket sales on-site, in seconds.
Allow credit card payments through Square or indicate cash payments
Automatically connects to your ticket caps set in TicketSignup to ensure you never over-sell your capacity
Sales tax reports to accurately and easily remit sales tax for point of sale ticket purchases
CheckIn Attendees in Seconds
Eliminate lines and improve the CheckIn process for your staff or volunteers with CheckIn through the TicketSignup Tickets App on any iOS or Android device.
Check in attendees in seconds with the scan of a ticket QR code or a quick search for the purchaser or ticket holder's name
Configure the app to show store purchases and any custom question responses to ensure your on-site team has all the information they need
View CheckIn stats to evaluate the flow of traffic and improve efficiency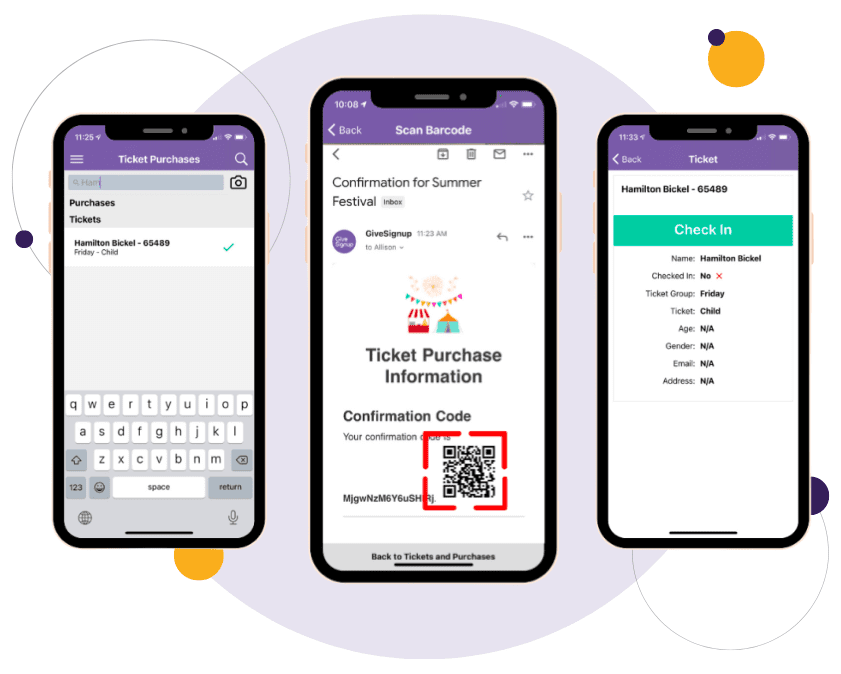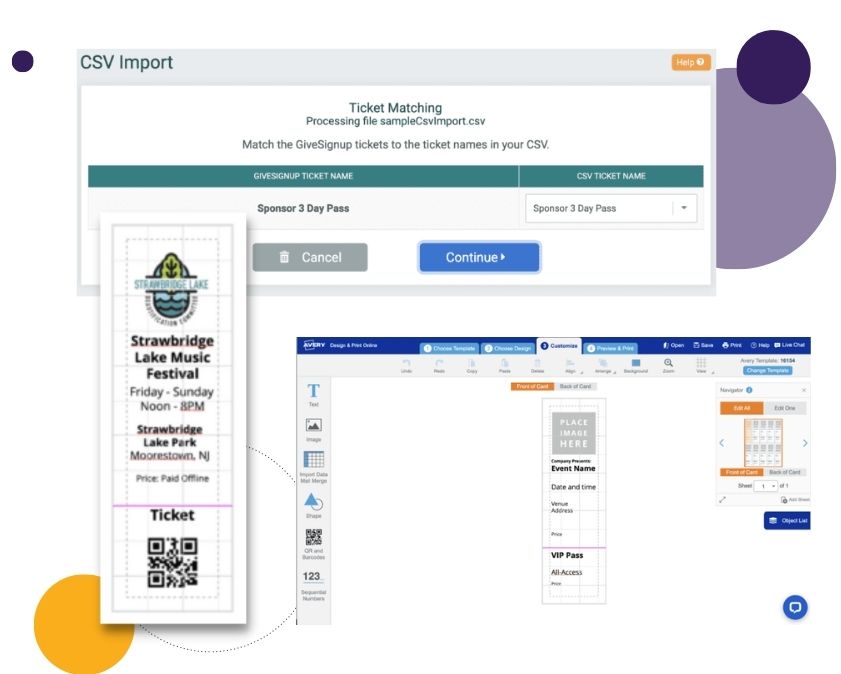 Simple Options to Print Tickets
Want to print tickets for Sponsors and large groups? TicketSignup makes it easy to export ticket data and print with flexible and free Avery ticket options.
Print tickets for on site sales with the Tickets App.
Wristbands
Coming in 2023, TicketSignup will enable you to dynamically assign wristbands with QR Codes.
Make it easy for ticket holders to redeem their tickets and purchases on site
Haunt Example: 4 attractions included with the ticket; scan QR code at each attraction to ensure attendees only go through once
Beer Fest Example: 2 free drinks included; scan QR code on wristband to fulfill each drink.
Capture more data: TicketSignup gives you analytics and time-stamped data to understand throughput and address bottlenecks at attractions/booths.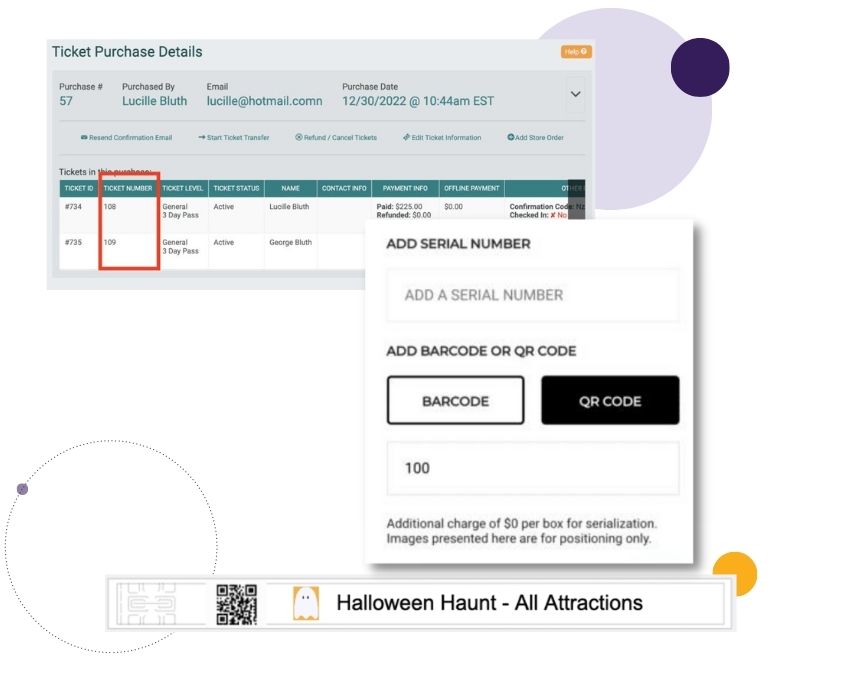 Bad Weather? TicketSignup makes it easy when you need to cancel an event or specific date
Let attendees move their tickets to a different date that works for them, for free!
If you need to issue refunds, TicketSignup makes it free and easy with a single click. No need to manage refunds from a separate merchant account;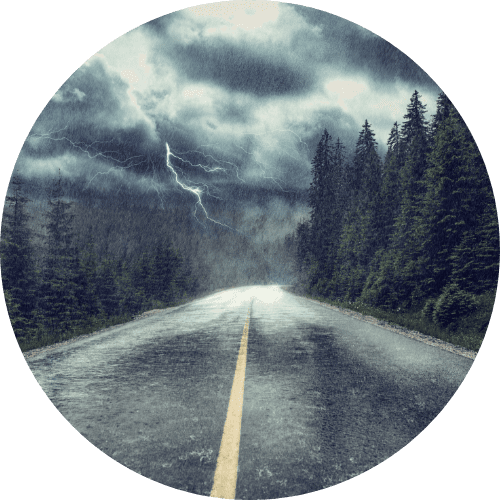 "Hurricane Ian closed us on September 30th. It rained 4.5 inches that day, so we called it around 2pm. We sent an email out to everyone that had a ticket allowing them to switch to a different night. We were able to remove the setting to pay the difference between this and every other night – and the 30th was a $30 night. We gave them 48 hours to switch to another night, including peak nights, for no additional cost. A lot of them did and a lot of them didn't. But after those initial 48 hours, they paid the upcharge and they did it gladly because they had been given the opportunity. They used the self-serve transfer, and it went amazingly.

99% of people who used the self-serve option didn't have any questions. When we did get a call, we just told them "Click on the Manage Tickets button, and you'll be good to go". Even the most technologically challenged people could do it. We finished the season and just 15 of the September 30th tickets remained un-transferred. Everyone else transferred their own tickets using TicketSignup's self-serve option. Very, very seamless and easy. If that had happened last year, it would have been at least 10 hours of customer service work even though we'd give them a credit. Self-transfers took a lot off our plates."
– Brian Garff, The Haunted Forest at Panic Point
See the Tickets App In Action
---
The Latest Blogs on EventDay Technology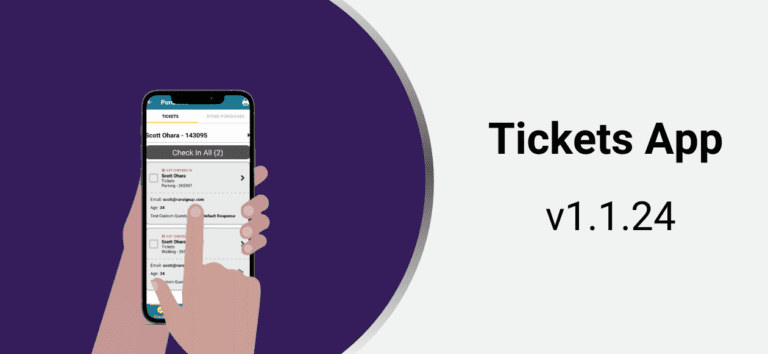 Features Updated Colors to better match the default Ticket Event Theme. Added Ticket Number Display and Assignment from QR codes or manual entry. Users can now assign Ticket Numbers to Tickets in the app. The assignment can be done during the Ticket…
Read More
Show More