Festivals are some of the most time-honored community traditions, bringing people together around common interests like music, beer, movies, and seasonal delights. TicketSignup's flexible and powerful options are helping organizations to market their festival, sell more tickets, and improve the festival experience. Learn about a few of the latest and greatest festivals using our ticketing, email, and website solutions.
---
Bourbon Festival benefitting Extra Table
The Bourbon Festival benefitting Extra Table hosted its inaugural bourbon tasting event in Madison, Mississippi with 50 + bourbons to sample. Attendees also enjoyed a silent auction, live art and music, s'mores bar, and an "old soul" bourbon cocktail competition.
Customer Snapshot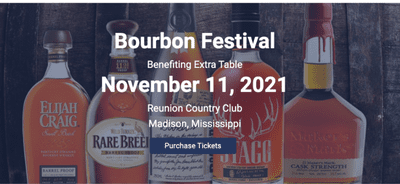 50+: Bourbons to Sample
Entertainment: via Live Art & Music
"Old Soul" : Bourbon Cocktail Competition
The Bourbon Festival used a variety of TicketSignup features to sell tickets and reach their attendees.
Simple Ticket Event Setup – Two ticket options are available: General Admission and VIP.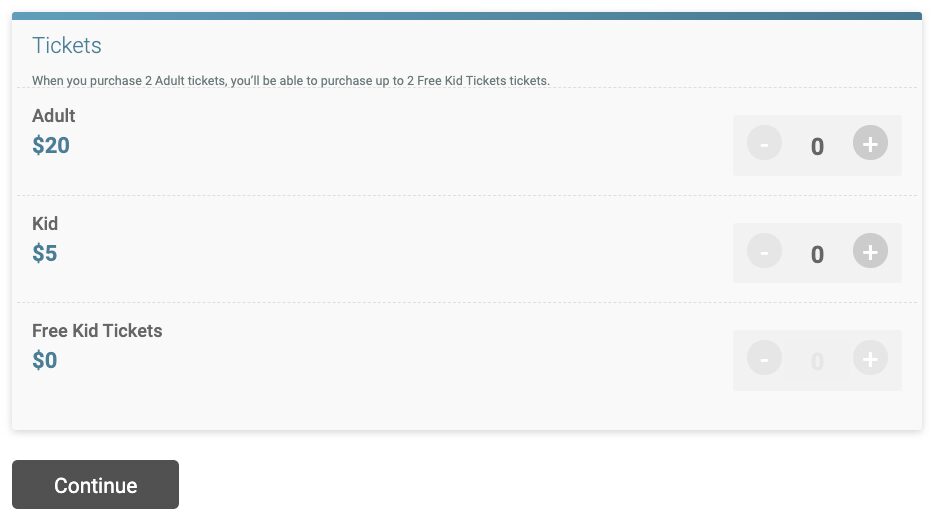 2. Donations – To help reach their fundraising goal, Extra Table included the opportunity for guests to make a donation during the ticket purchase transaction. They included a short but effective statement about how each donation will support the organization's mission and offered multiple donation levels to make the donation decision quick and easy.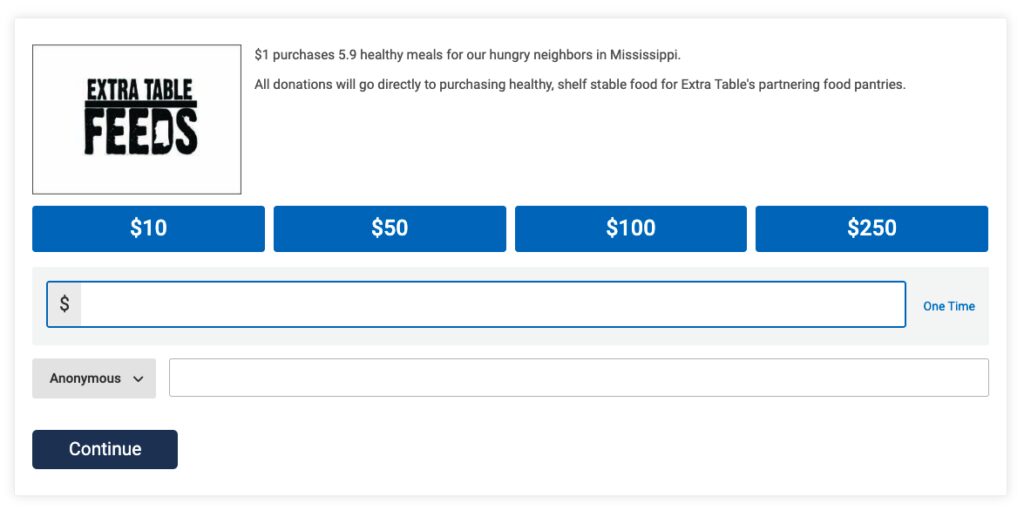 3. Ticketholder Information Collection – To learn more about their attendees, Extra Table enabled the collection of information about each ticketholder rather than just for the ticket purchaser (our default setting).

4. Free Email Marketing – Benefitting from TicketSignup's integrated email marketing tool, Extra Table used the Email Builder tool to communicate with current ticket purchasers and provide important information about the upcoming event.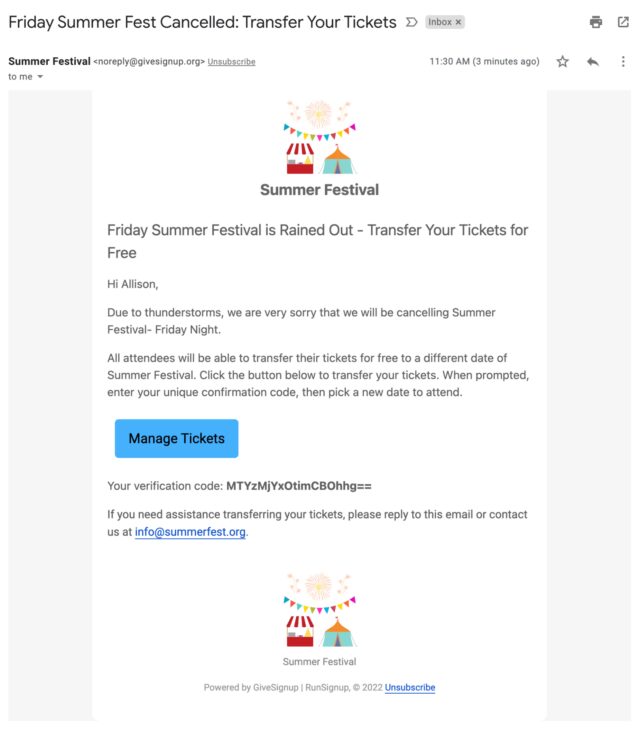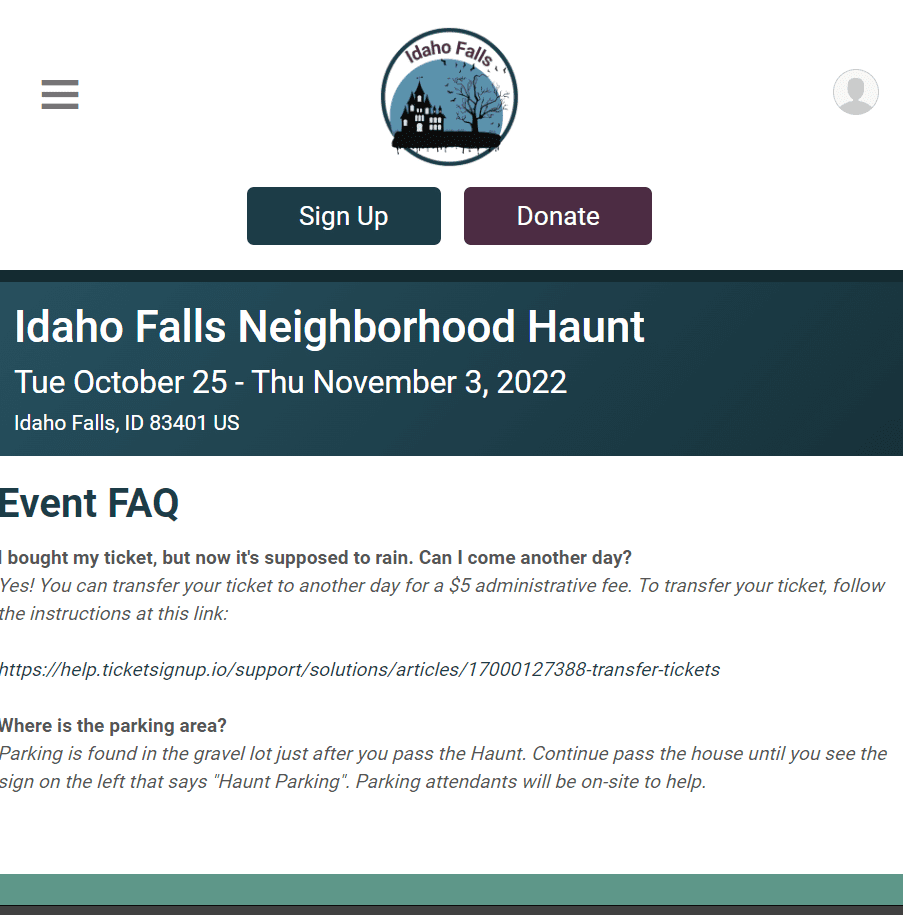 5. Custom Social Share Image – Extra table took advantage of customizing the image that text messages and social media platforms use when the event link is shared. TicketSignup defaults the event logo to display but this additional customization gave Extra Table the chance to design an image that worked best to capture attention on social media newsfeeds.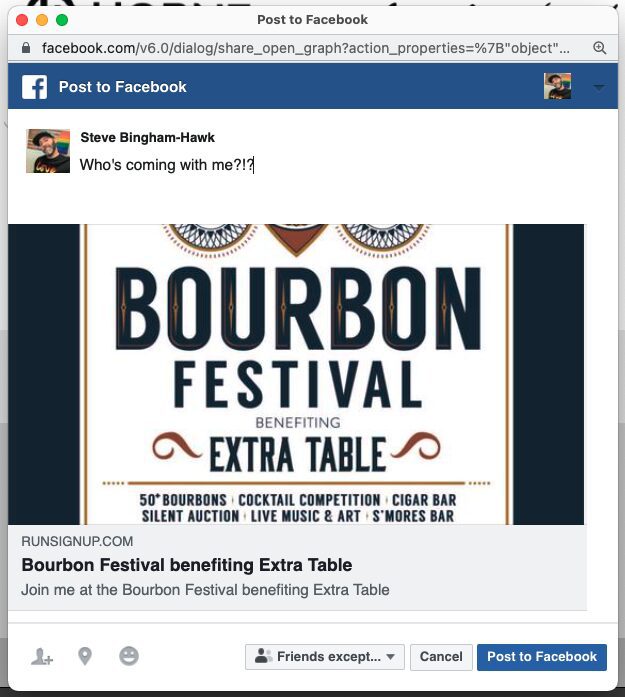 ---
Hoka Festival of Miles
The HOKAFestival of Miles illustrates how organizations can offer engaging events as an additional revenue stream at an existing event. St. Louis University High School (SLUH) built a festival around their annual track and field meet to deliver fun activities to families attending the competition and raise money for local families in need.
Customer Snapshot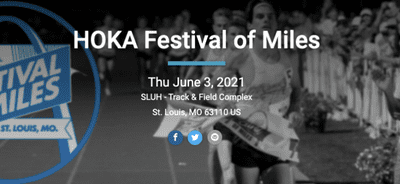 2.5 Hours: Non-Stop Action
Youth, Middle, and High School Races: with Top Talent
Pro Races: with Olympic Level Athletes
Simple Ticket Event Setup – Like the Bourbon Festival, this event kept ticket options simple by offering only one option – general admission.

2. Merchandise Upsell – SLUH also offered t-shirts for sale within the ticket purchase path through TicketSignup's Store for an easy way to support their cause and deepen the connection between families and the school. Increasing the likelihood of purchase, organizers featured an image and detailed description of the apparel item and the point of sale.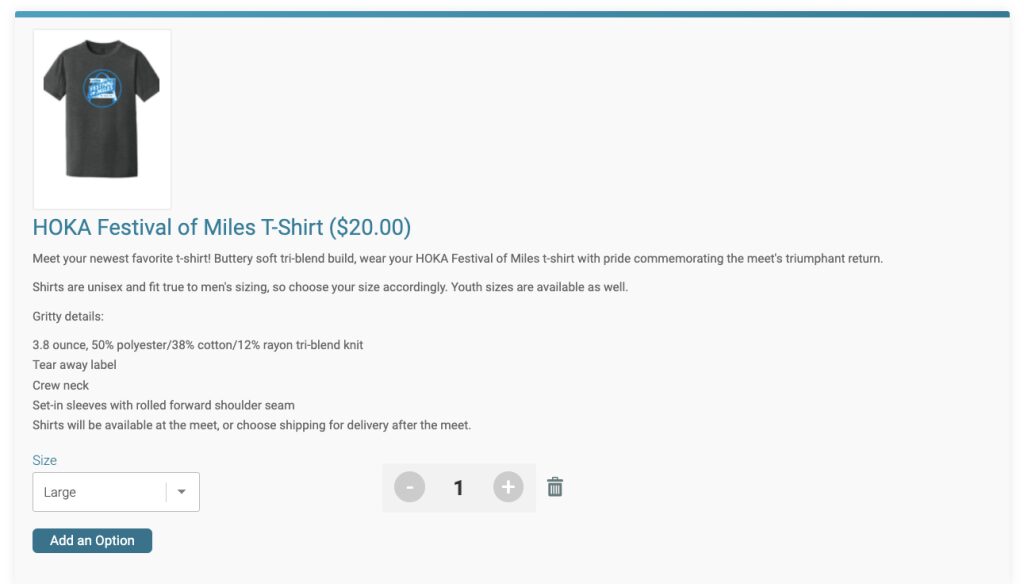 3. Tickets App– Executing a seamless event day experience, SLUH used TicketSignup's Ticket's App to quickly and easily check in guests using the QR code provided in each ticket purchase confirmation email.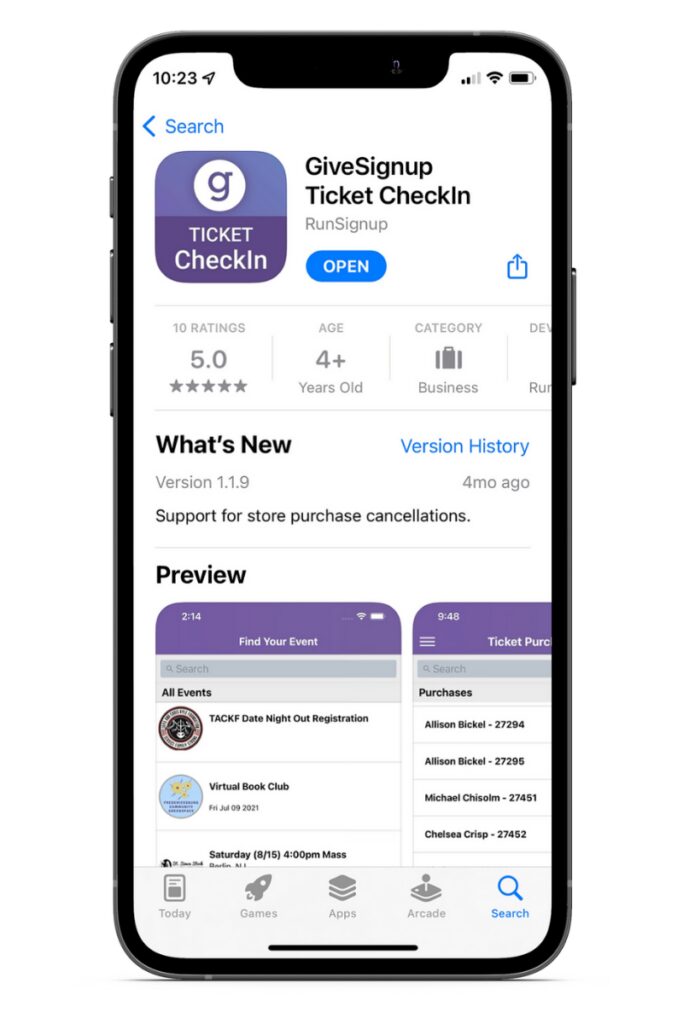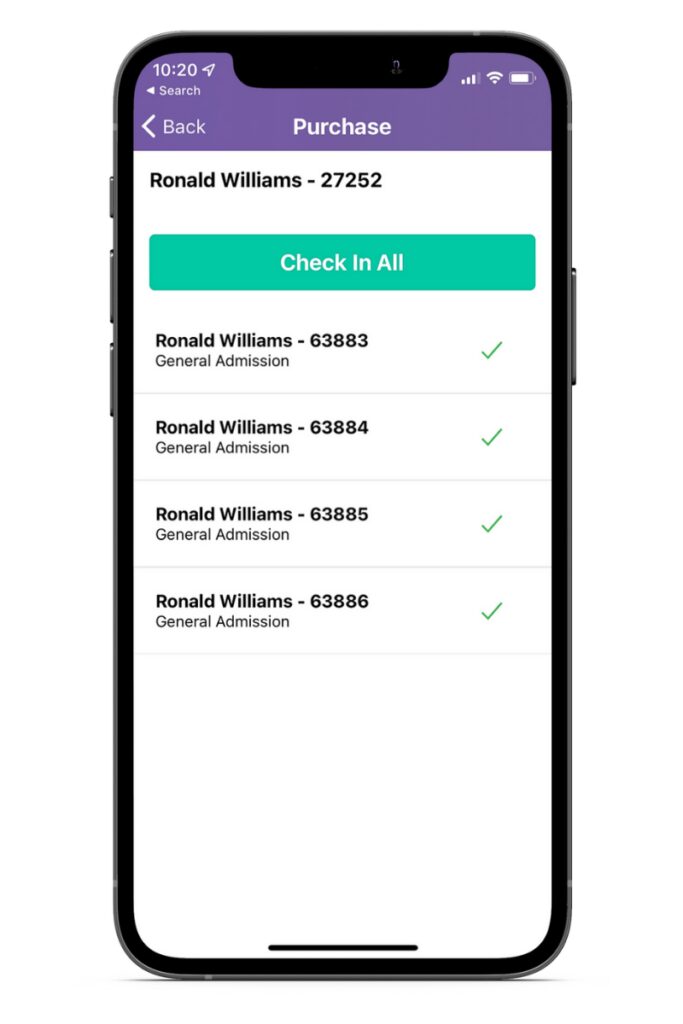 ---
Lincoln Park Wine Fest
The Wrightwood Neighborhood Association in Chicago, Illinois hosted a wine tasting event in the heart of their community, Jonquil Park. The event was held over several days with multiple tasting sessions on each day, providing a quintessential summer festival experience for attendees.
Customer Snapshot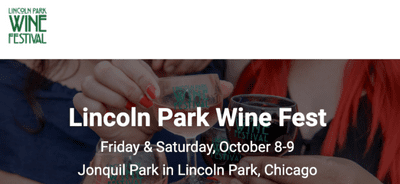 Vibrant Atmosphere: Live Music
Tasty Options: Food Vendors
Shopping Opportunities: Artist & Merchant Booths
Dynamic Cover Page – Organizers grabbed the attention of visitors to their TicketSignup ticket site by enabling the Cover Page feature and displaying exciting images of past years of the event and the wines that guest will be able to enjoy. They also took this opportunity to detail exactly what each ticket includes and educate guests about the nonprofit organization their attendance supports.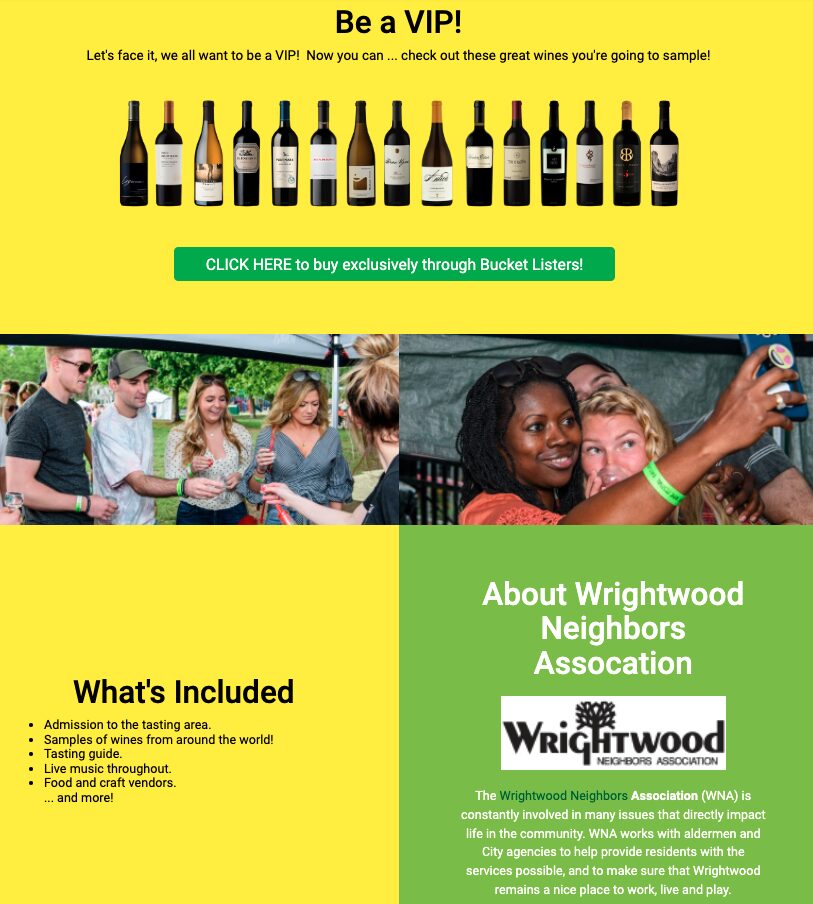 2. Custom Color Scheme – Aiding their cover page design, organizers added a custom color scheme to the Event Theme. This allowed each element of the site to fit consistently with the event's branding.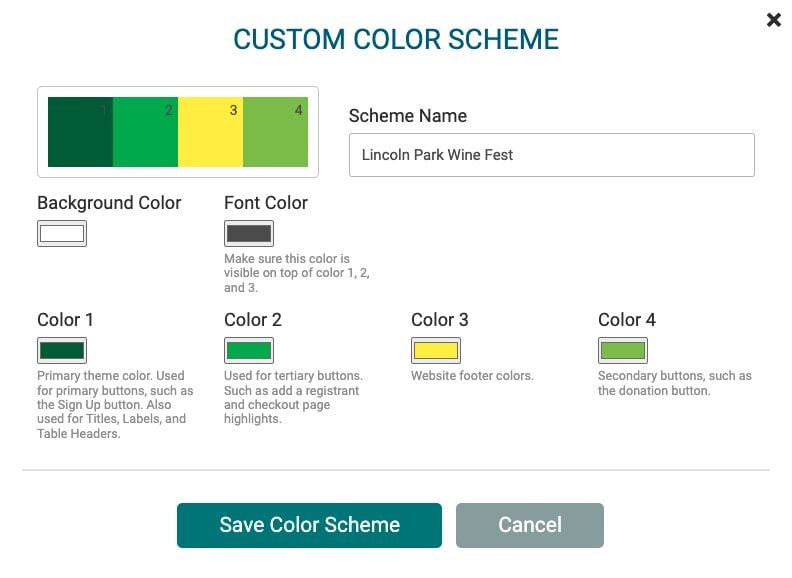 3. Coupons – While executing multiple advertising and promotional campaigns, organizers used custom coupons (organized by campaign type in coupon pools) to track the efficacy of their marketing activities. To aid in this analysis, TicketSignup displays the ROI for each coupon.

4. Tickets App – Like the HOKA Festival of Miles, the organizers of the Lincoln Park Wine Fest used the Tickets App to swiftly process hundreds of guests in a very short time for 10 sessions across three days. CheckIn stats provided in the event dashboard helped the event track capacity limits in real time and understand attendee arrival behavior to improve entrance gate operations in the future.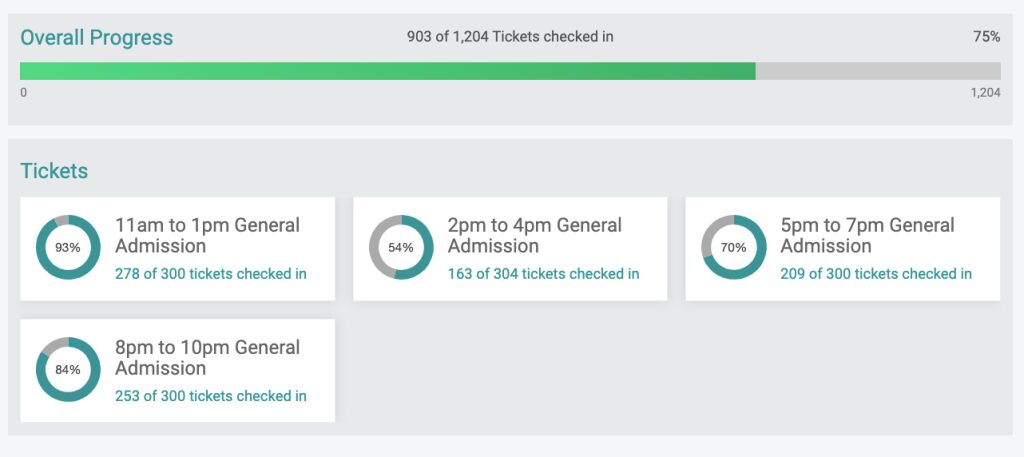 ---
International Horseradish Festival
A local tradition, this event is devoted to all things horseradish. Hosted on Collinsville's Main Street, guests can learn how to prepare their own horseradish, visit the family activity area, create gifts in the craft village, compete in several contests, or just sample food and listen to live music.
Customer Snapshot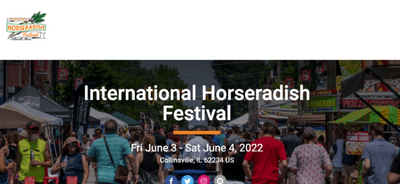 Tutorials: Horseradish Preparing
Contests: Cornhole Tournament
Pageants: Little & Junior Miss & Mister Horseradish
Advanced Ticket Set-up with Multiple Experiences – Organizers used TicketSignup to not only sell admission tickets to the two-day festival but also to promote and sign up those wanting to compete in the Little & Junior Miss and Mister Horseradish Pageant.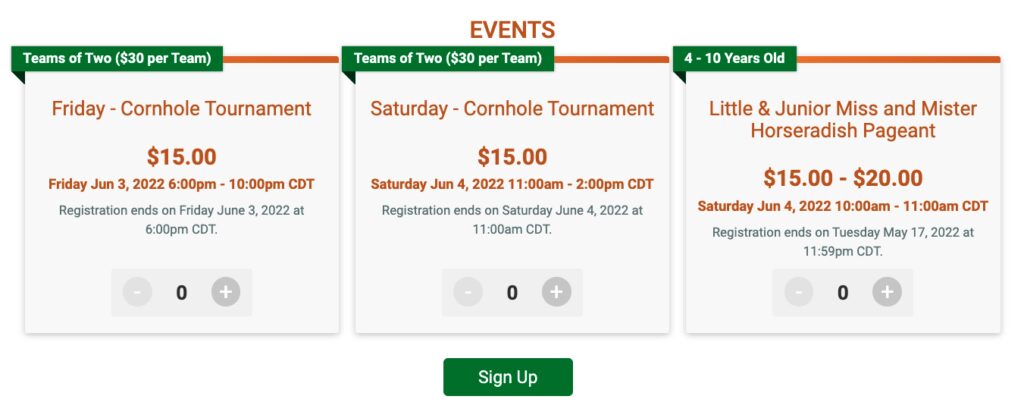 2. Discounts for Multi Ticket Purchases – To encourage greater participation, this event offered a discount of $5 off each ticket if 2 or more tickets were purchased together. This special rate is displayed prominently at the point of sale to help make sure buyers don't miss this opportunity to save money.

3. Custom Questions by Ticket Group – Because the pageant required more information about the contestants that was not necessary to know from general admission guests, organizers added custom questions that were asked only of pageant participants.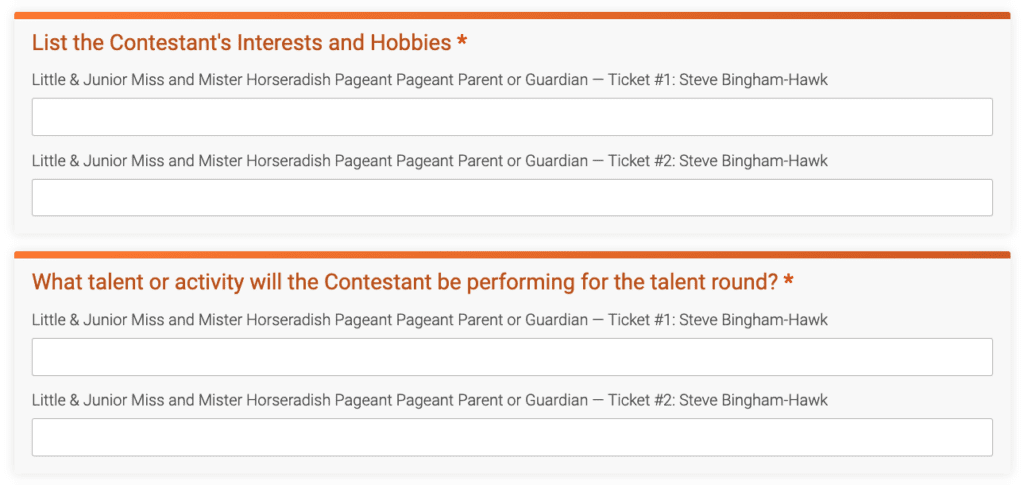 4. Referral Tracking – Organizers enabled referral tracking that generated custom referral links for every ticket purchaser. This helped them track how tickets were being sold and how many can be attributed to word of mouth with real data.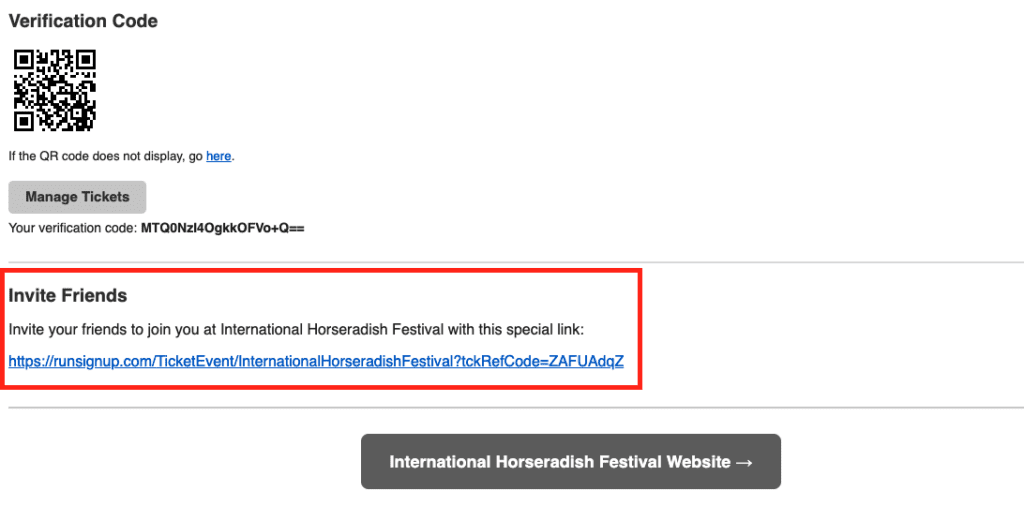 ---
Chicago Craft Beer Fest
The Chicago Craft Beer Fest is an annual beer tasting event held in the West Loop neighborhood of Chicago, IL and features over 50 beers to taste and enjoy. Their 2021 event was a sellout, the first in its history.
Customer Snapshot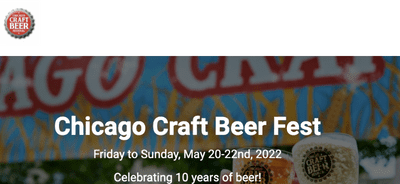 50 Beers: On Tap
8 Time Slots: Over 3 Days
21+: Requirement
Advanced Ticket Event Setup – By enabling the advanced ticket event setup feature, organizers were able to group multiple tasting sessions by day to make the purchase experience clear and simple.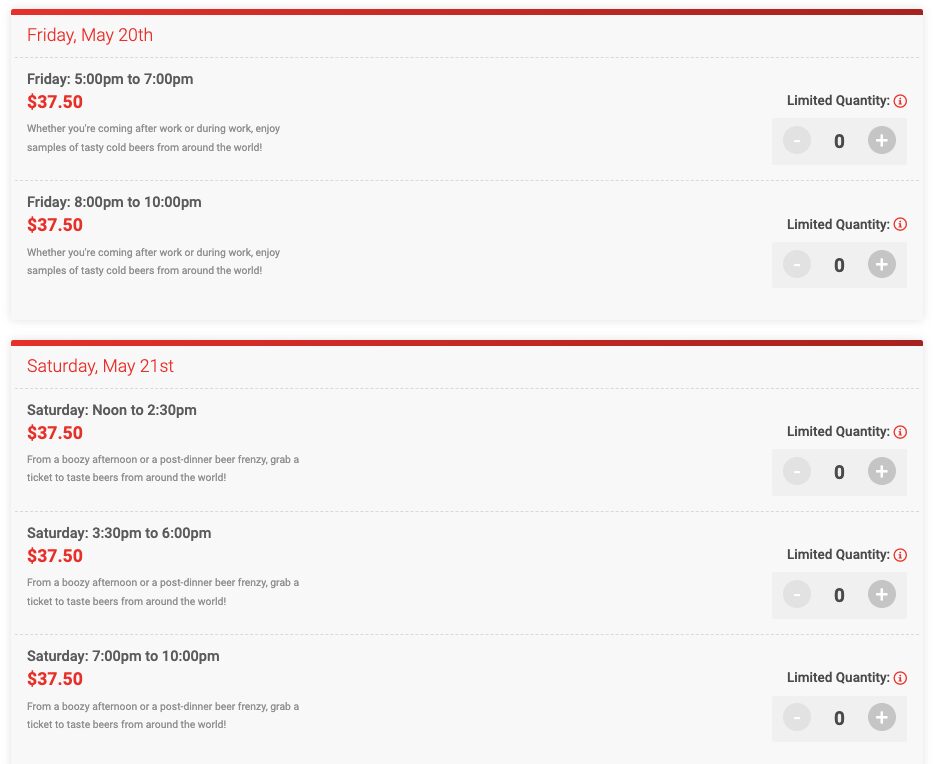 2. 21+ Age Requirement – Because the event centers around tasting alcoholic beverages and to comply with local and state laws, the Chicago Craft Beer Fest enabled the 21+ over requirement to reinforce the legal age requirement to ticket purchasers.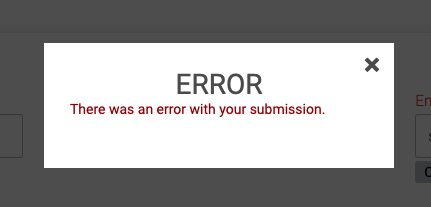 3. Ticket Caps and Multiple Pricing Periods – Due to the limited space available for the tasting area on the street, organizers utilized Ticket Caps to limit the number of tickets sold per tasting session. This automatic feature ensures the event is not oversold and doesn't require organizers to monitor sellout numbers in order to close sales once the cap is reached. The below screenshot also shows how the event used multiple pricing periods to motivate attendees to buy early and save money.

---
Summary
What's more summer than enjoying live music outdoors and sipping your favorite beverage at a local festival? Nothing! TicketSignup's FREE ticketed event platform gives festival organizers the tools and features they need to deliver a beautiful website and execute seamless ticket purchase experiences. With our development team focused on ticketed events and delivering new ways to grow your event every month, there's no better time than now to launch your event's ticket sales on TicketSignup.