From shutdown to sellout, the switch to TicketSignup led to this community festival's first sellout ticket event.
Customer Snapshot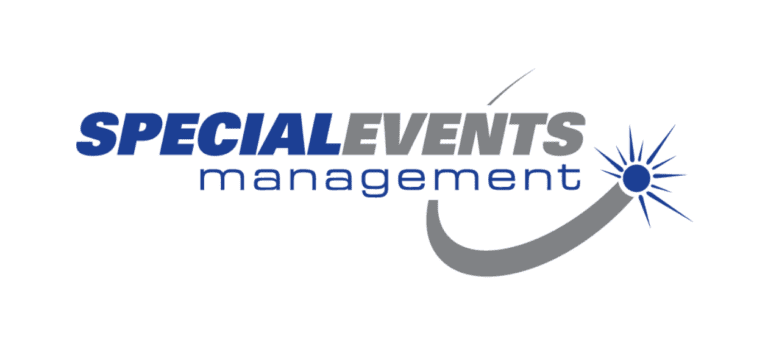 Industry: Special event management for endurance, music, food, art, and community events
Location(s): Chicago, Illinois & Denver, Colorado
Company Size: 30-49 full-time employees
Number of Events Served: 100+ annually
Year Founded: 1988
Company Overview
Founded in 1988, Special Events Management (SEM) is the Midwest's largest special event services company servicing all types of major outdoor public events (e.g., festivals, concerts, art fairs, community celebrations, and endurance sports, such as running, walking, cycling, and triathlons). Notable events include Northalsted Market Days Chicago, Wells Street Art Festival, and the Life Time Chicago Triathlon. The company specializes in supporting nonprofit organizations, which make up almost 90% of its client base. Between the 50+ nonprofits, SEM helps raise over $20 million annually. This critical customer group requires efficiency, low costs, and transparency from all services SEM provides and look to SEM for direction on determining what platform will maximize revenue from ticketing, registration, and peer-to-peer fundraising.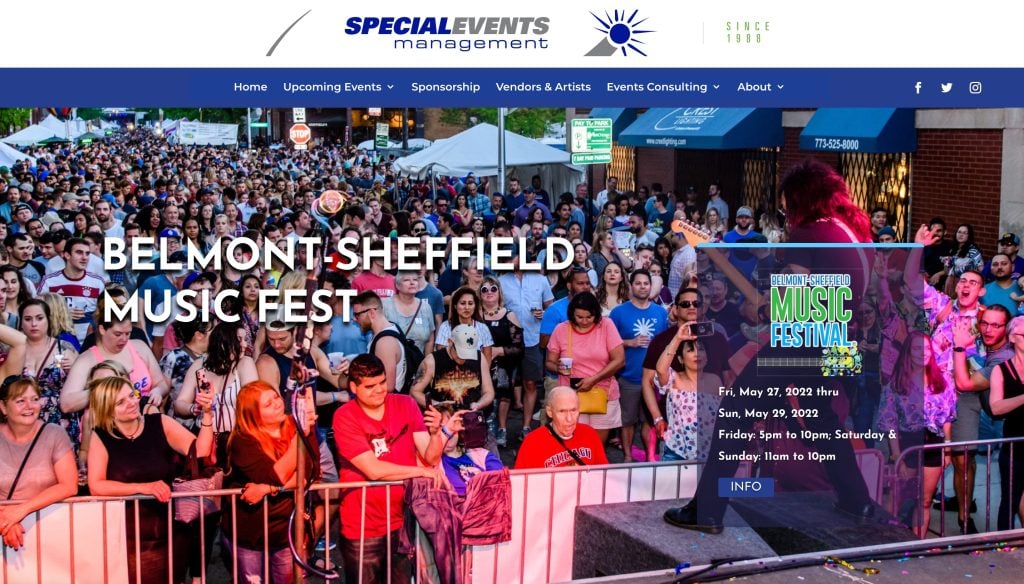 The Challenges
Multiple Platform Inefficiency. In early 2020, SEM was utilizing two different platforms for registration events (e.g., the Salt Lake City Marathon benefitting the Huntsman Cancer Institute) and for peer-to-peer fundraising events (e.g., the Cycle of Hope benefitting Habitat for Humanity East Bay/Silicon Valley). A third platform was used for ticketed events (e.g., Chicago Tacos and Tequila Fest benefitting the Chicago Canine Rescue). Managing three different platforms meant three times the work on training, reporting, financial reconciliation, and onsite fulfillment.
Nonprofit Customer Needs. Working across so many nonprofits and customizing SEM's services for each to meet specific needs requires a robust but easy-to-use platform that is customizable yet standardized. To succeed, nonprofits need extensive tools related to donations and fundraising that must work seamlessly with ticketing and registration.
Resource Utilization. During the industry-wide shutdown of events at the beginning of 2020 due to COVID-19, SEM was forced to reduce its staff — temporarily but drastically. To stay viable and survive these tough times, its team needed to find new efficiencies and centralize its online revenue-producing efforts. At the same time, SEM wanted a platform that would work in both lean and full times, for both registration and ticketing.
More Marketing Support. Another struggle SEM faced was finding a platform that offered a significant amount of promotional tools without adding a line item to already tight budgets. Furthermore, the existing tools offered were not cutting it. For example, a consistent pain point for ticketing events on Eventbrite was the inability to offer a website that did not include the platform's branding (without paying extra).
The Switch to TicketSignup and RunSignup
When the pandemic brought in-person events to a screeching halt in March 2020, SEM was introduced to RunSignup through its partnership with Chronotrack. A timer with Chronotrack and heavy user of the RunSignup registration platform over several years, SEM was apprehensive to switch at first. There were many questions internally about how to bring data over from existing events and what would look, feel, and operate differently with a new vendor. As its staff looked to find virtual endurance event products for its nonprofits, the choice became clear.
After moving over endurance event registration events and pivoting to virtual events in the Spring of 2020, SEM experienced the immense power and flexibility RunSignup endurance event registration and peer-to-peer fundraising products had to offer. During this trial with endurance registration events throughout the remainder of 2020, SEM's nonprofit clients liked what they saw with their 5Ks, cycling rides, and associated fundraising, and they wanted to know more about what else TicketSignup could do. As the relationship grew, SEM learned more about other products and features related to ticket events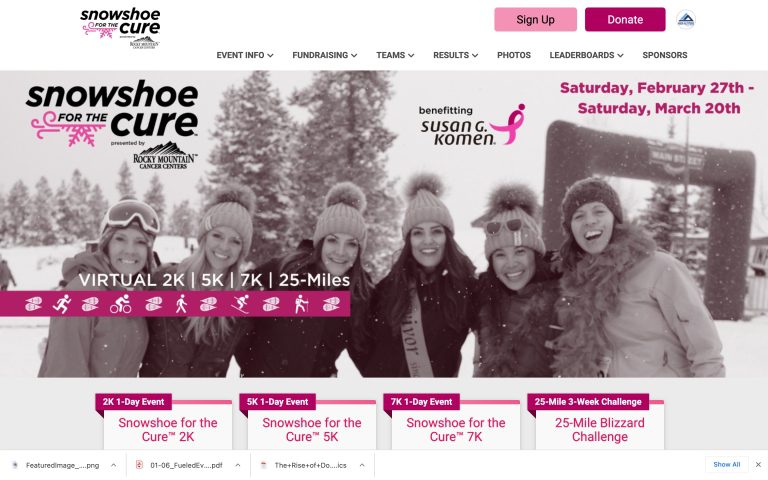 Chicago Craft Beer Festival
110% Increase in Ticket Sales
227% Increase in Revenue
18% Increase in Email Open Rate
As vaccinations became available in early 2021 and restrictions on permitting made live events possible again, SEM brought over its ticketed events. The first was a big one: The Chicago Craft Beer Fest, an event held annually in June, that offered three days of tasting sessions with over 80 beers, live music, and exhibitor booths. Benefitting the West Loop Community Organization, the festival was scheduled for June 18-20, 2021.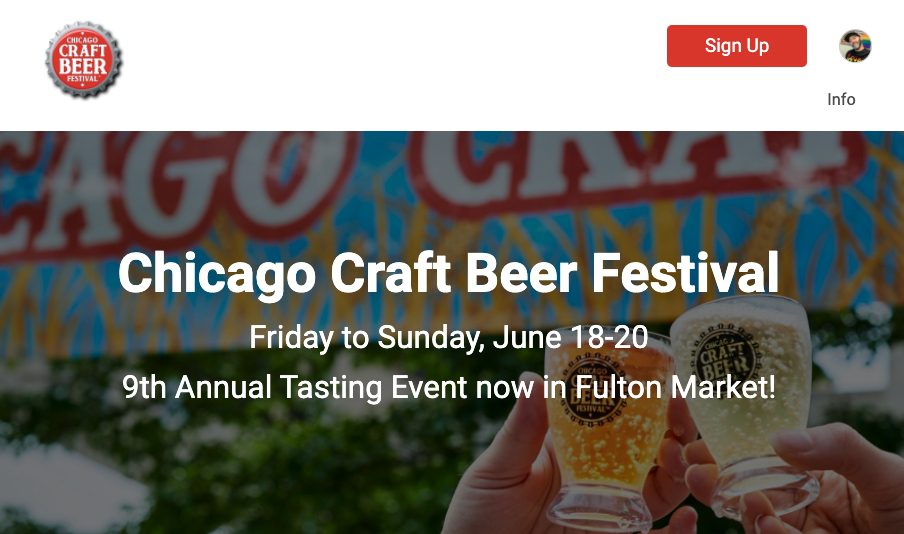 Key TicketSignup Tools and Features
Free Event Website With Dynamic Visuals. SEM's client liked the ability to leverage fully branded websites and avoid the competing branding of its prior ticket platform, Eventbrite. Additional content options through GiveSignup's cover page tool allowed SEM to present a comprehensive and compelling representation of the event — this being so important to motivate ticket buyers at the actual point of purchase.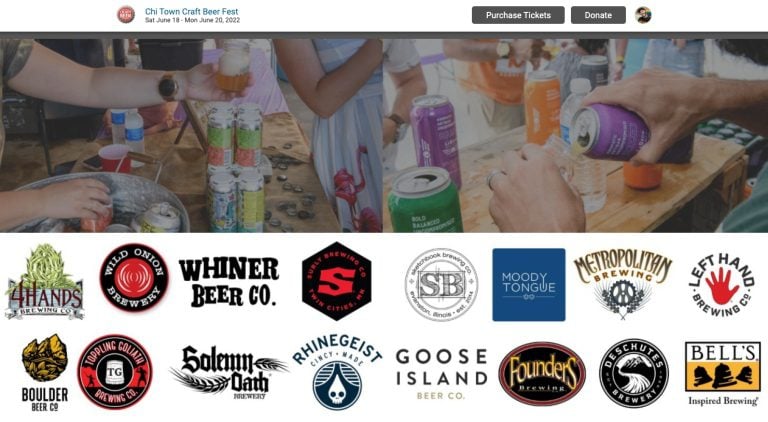 Advanced Tickets and Ticket Groups. Presenting multiple sessions over several event days was difficult on SEM's previous platform, Eventbrite. Each day's session existed as a standalone ticket with no relationship to other sessions on the same day. With TicketSignup's advanced ticket features, SEM visually grouped the three tasting sessions under each event day, resulting in a less confusing purchase experience for ticket buyers, fewer customer service emails and phone calls, and the ability to set multiple attendance caps: by session, across sessions, by day, and for the entire weekend.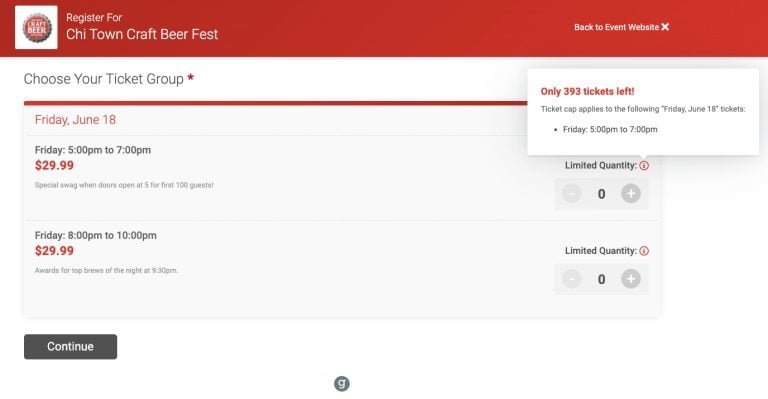 Free Email. To reduce costs, SEM used TicketSignup's email marketing tool to communicate with ticket purchasers and ticket holders rather than import data to a third-party mail client. This allowed its team to use up-to-date purchase data to personalize pre-event communications that were most relevant to each tasting session. Emails felt custom and individual. Open rates improved by 18%.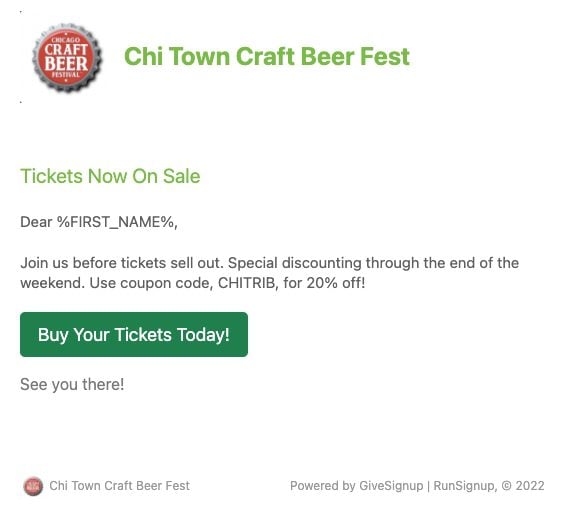 Powerful and Flexible Marketing Tools. SEM was able to create and effectively manage many simple and complex coupons for its media and advertising partners. This allowed for customized code names, configuration, and tracking that worked optimally for each promotion. Referrals turned ticket purchasers into ambassadors recruiting friends and families while earning money back.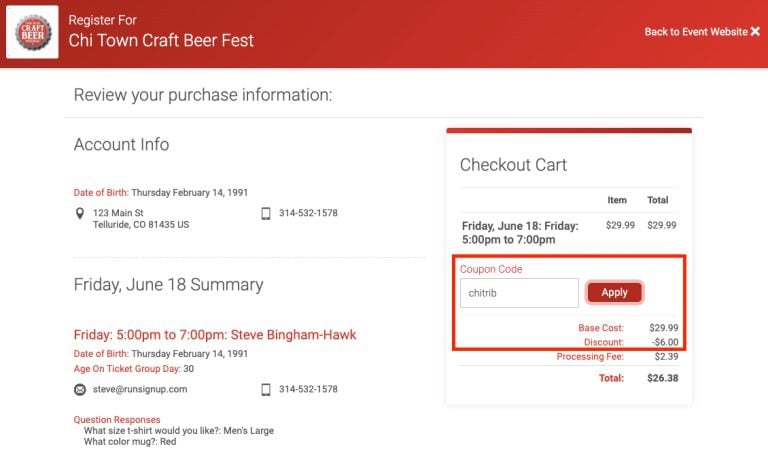 Tickets App. The icing on the cake, though, came unexpectedly on opening day. In past years, this event (and other SEM events) had been plagued by long and slow-moving checkin lines while using its old platform's tools. The SEM team employed the TicketSignup Tickets App for CheckIn and experienced its smoothest and quickest checkin process ever. This success was attributed to the easy-to-use nature of the app's interface and its ability to download all ticket purchase data onto checkin devices; thus, eliminating the reliance on Internet connections and speeds.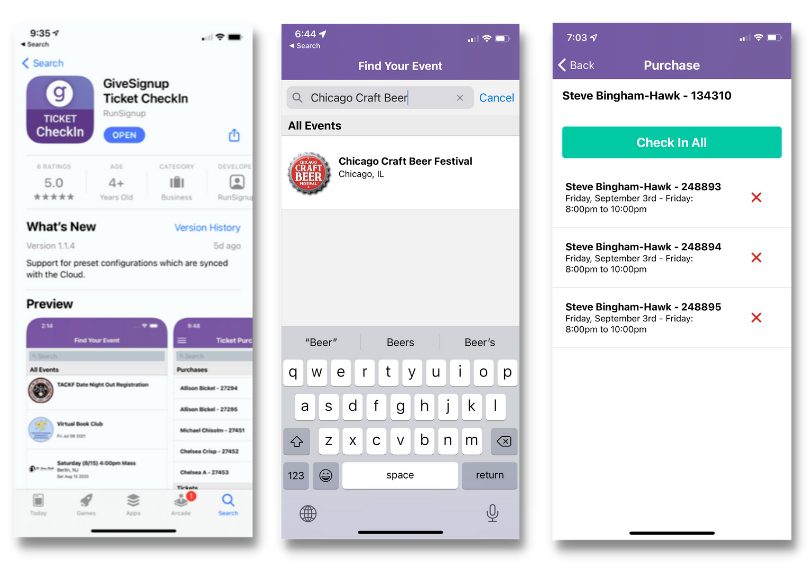 "Service at crowded events like these is always a concern for us. With other tools that relied on a continuous online connection, checkin would only go as fast as the app would load the data. We are so happy to not experience any of these types of delays with GiveSignup's Ticket CheckIn app."

Karyn Terrones, Media and Marketing Director, SEM
Looking Ahead: More Money, Less Work
The future for SEM looks bright as it focuses on bringing all of its events onto the TicketSignup and RunSignup platform in 2022. Its team is looking forward to streamlining its training and lift required of its event managers and accounting staff. SEM also looks to strengthen its client relationships by introducing them to the platform and acting as their guide on the implementation process.