TicketSignup's Philosophy on Data
We feel strongly that the data collected for your event is YOUR data. Data is valuable and too many web platforms reuse, market to and claim your data for themselves. We protect your right to your own data and only use it to provide our services to you.
Easy Data Export
We have a comprehensive reporting and analytics infrastructure that allows you to analyze your event data and to drill into the specifics about your attendees. Our reports have all the bells and whistles: search, filter, save as, and (of course) multiple export options.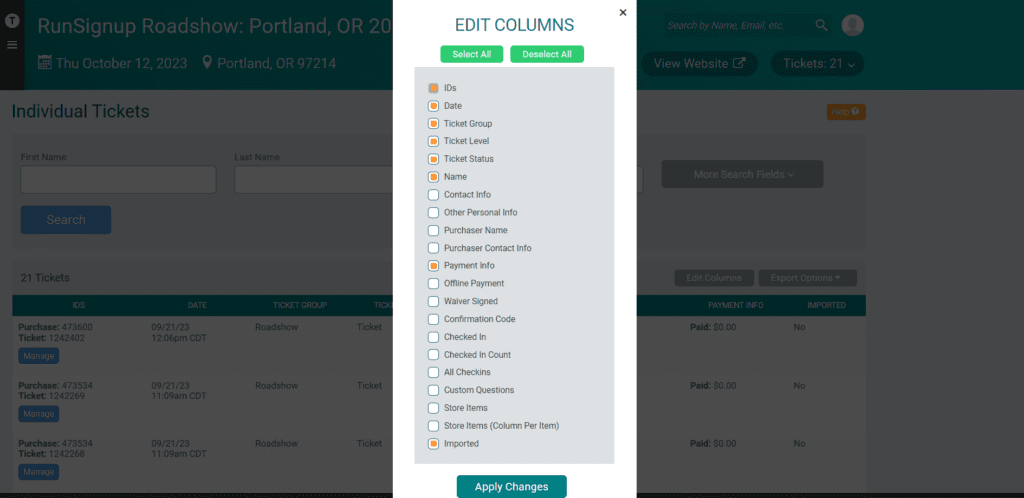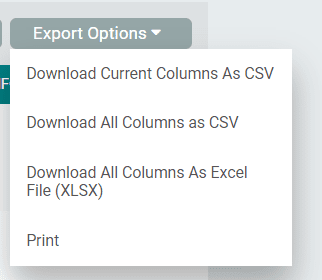 TicketSignup Integrations with the Open API
The TicketSignup API is open and allows the events community to use TicketSignup data with many other service. "Open" means it is free for unrestricted use under the Apache license. Using our API is a great way to build accurate and real-time integrations utilizing TicketSignup data.
More information on The RunSignup | TicketSignup API.
TicketSignup Integrations with the Zapier App
API's provide powerful and flexible ways to interact with TicketSignup while taking advantage of the same logic that is built into the application. For example, when a developer calls Get Ticket Event you can be sure that the access controls built into the application are being honored, and only data accessible to that caller (such as the race director) will be returned. But building integrations with APIs requires a technical expert with programming skills, and not every organization has those capabilities.
Zapier is an integration platform that simplifies integrations.  The TickeSignup Zapier app provides a wrapper around TicketSignup's API. This presents the user with a drag and drop interface to map TicketSignup data to target applications available in the Zapier library such as Salesforce.com, Donor Perfect, Mailchimp, and thousands of others.  And if you would rather get help on your integration, we have partnered with Sidekick Solutions, a software consulting and integration developer. Sidekick Solutions has packages available to take the worry out of your integration.
Affiliate Program
The TicketSignup Affiliate program is designed to enrich event directories that help runners find races to participate in. Affiliates such as Evvnt (or just your local club for young professionals) can access a live feed of local or national races directly from TicketSignup to publish on their own site. If an attendee purchases a ticket for the event on TicketSignup within 30 days of clicking on the link from the Affiliate's site, the Affiliate earns 15% of the processing fee.