Due to Hurricane Ian, many events happening this weekend will be rescheduled and/or cancelled. If your ticket event is impacted by the weather and needs to offer refunds or transfers, TicketSignup makes it easy. One of the most powerful ways you can help customers is enabling self-serve ticket transfers for multi-day events. This enables attendees to move their tickets on their own and select a new date that works for them to attend. We've added additional functionality to self-serve ticket transfers for multi-day events to allow transfers after the event date of the tickets has passed.
If you have added dates to ticket groups (as seen below), we automatically prevent ticket purchasers from transferring their tickets past the date for their tickets.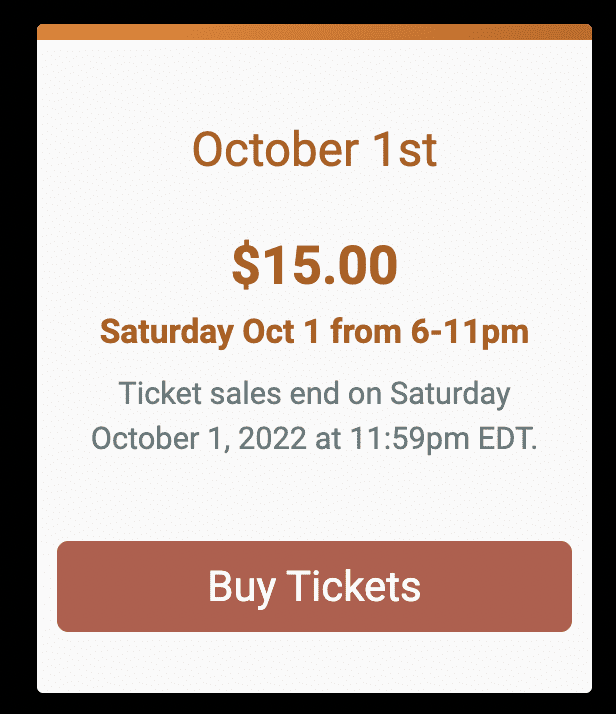 This prevents a person who didn't use their Saturday tickets from transferring their tickets after the Saturday event has occurred. However, for rained out events, you may want to allow Friday ticket holders a full week to choose a new date. You can now allow a specific ticket group to transfer past the date on the ticket group. In the example below, October 1st ticket holders can transfer their tickets for free up until the last day of the event on October 30th.

If you only wanted to allow one week for October 1st ticket holders to transfer their tickets, you could set a cutoff time for October 8th.

Be sure to send an email to your affected ticket holders that includes the Manage Tickets button so that they can easily move their tickets (email text for you to easily copy in italics below – be sure to replace bold words with your own!).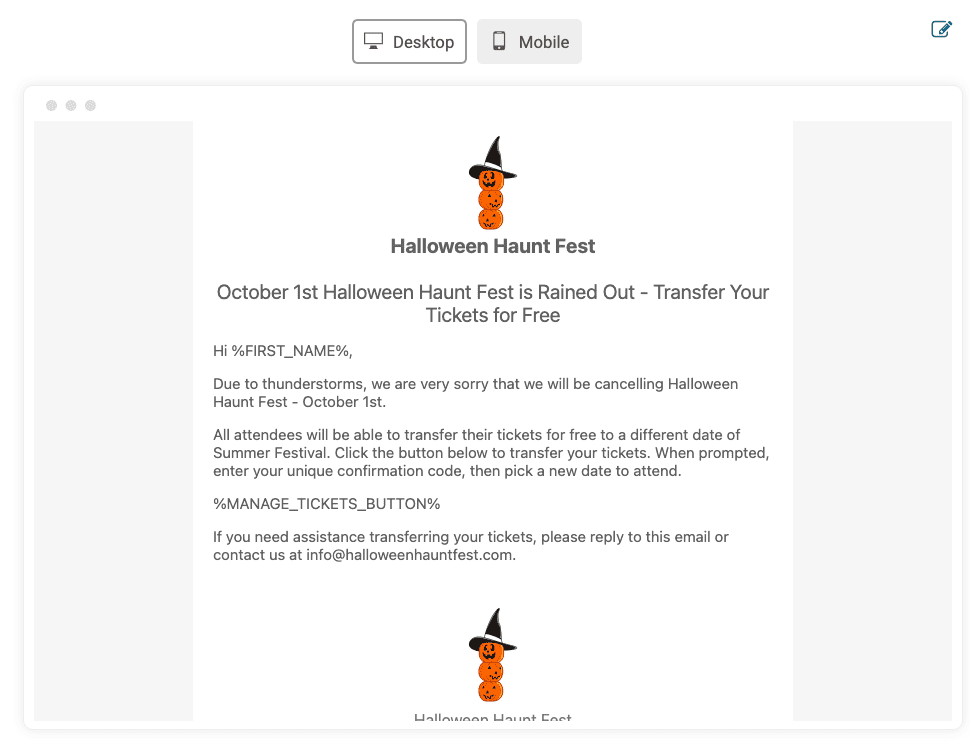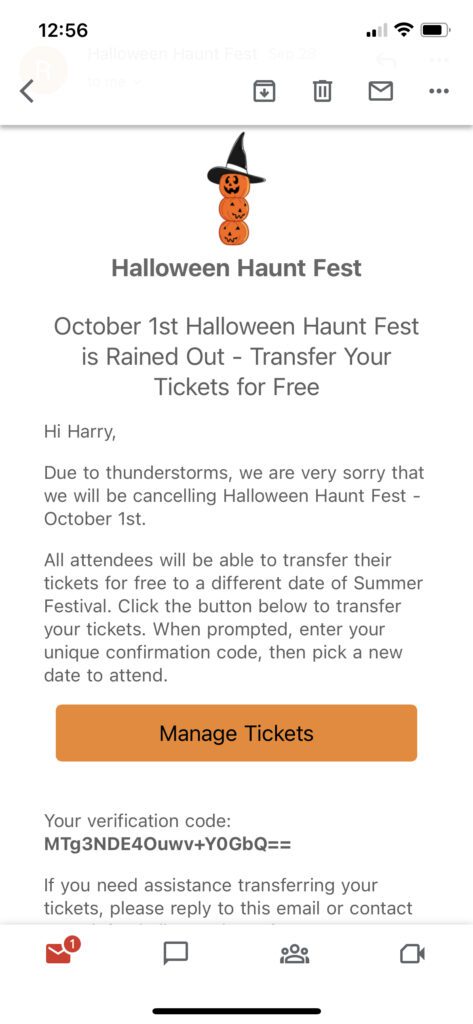 ---
October 1st %EVENT_NAME% is Rained Out – Transfer Your Tickets for Free
Hi %FIRST_NAME%,
Due to thunderstorms, we are very sorry that we will be cancelling %EVENT_NAME% – %TICKET_GROUP_NAME%.
All attendees will be able to transfer their tickets for free to a different date of %EVENT_NAME%. Click the button below to transfer your tickets. When prompted, enter your unique confirmation code, then pick a new date to attend.
%MANAGE_TICKETS_BUTTON%
If you need assistance transferring your tickets, please reply to this email or contact us at info@halloweenhauntfest.com.
---
Ticket management is one of the ways that TicketSignup helps you provide a best in class ticketing experience to your customers and saves you customer support time – especially during a last minute cancellation. We continue to add more features and functionality to ticket management.