There is a new attendee search in your TicketSignup dashboard that makes it even easier to manage tickets and deliver best in class customer service.
In the upper right hand of your dashboard there is a new Attendee Quick Search. You can enter First Name, Last Name, Email, Ticket Purchase ID, or Individual Ticket ID to pull up matching results. A quick link Manage button takes you to the purchase page with options to manage that purchase.

You can also access the new Search functionality by navigating to Reports >> Search. This gives you a full page view of the Search page with the same functionality as the dashboard quick search.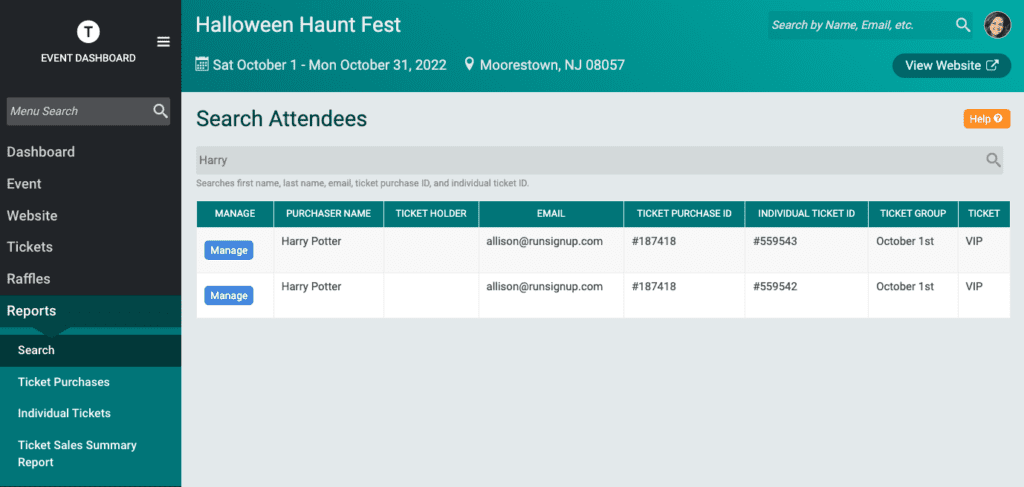 This powerful dashboard update makes customer service even easier for events. Coming next is a summary breakdown of ticket sales that will also display in the top of your TicketSignup dashboard.