We are excited to introduce the first version of the Calendar for multi-day, timed entry ticket events. This important update lets you add a calendar to your event website for easy date selection.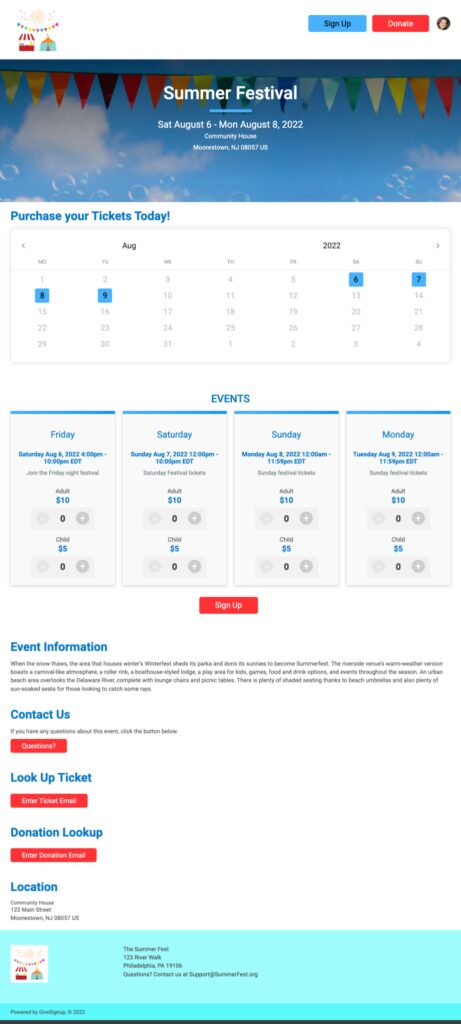 Which Events can use the Calendar?
The calendar is available for any advanced ticket event. You need to add dates to Ticket Groups in order to use the calendar. We recommend creating Ticket Groups that correspond to single days (i.e. 9/12/2022). To add or edit dates for Ticket Groups, navigate to Tickets >> Ticket Groups. Click Edit Ticket Group from the dropdown menu to add dates.
You'll need to do this for each Ticket Group. If you are just getting started setting up your event, use the copy Ticket Group feature to speed up this process!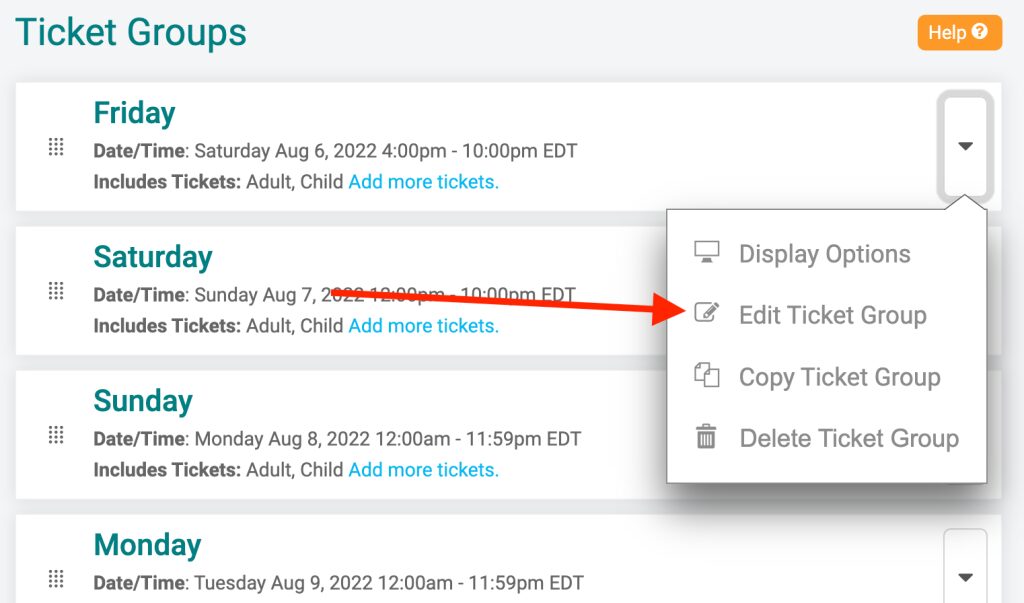 How to add a Calendar to your Event Website
It's easy to add a calendar to your event website! Navigate to Website >> Website Builder from your Event Dashboard. Click to add a new section and select the Ticket Calendar component.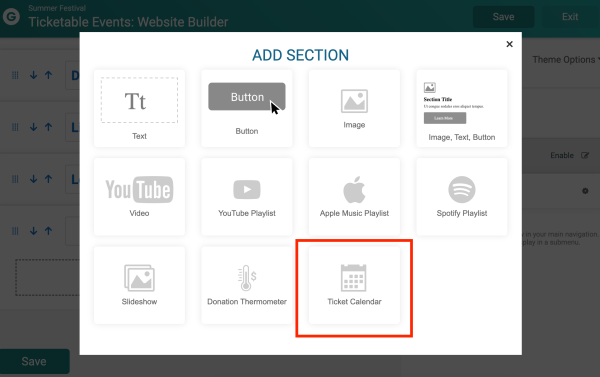 The calendar is automatically formatted to work based on the Ticket Groups you have set up. Dates with available tickets will display in your website's primary theme color. You also have the option to add a title. You can easily drag and drop the Ticket Calendar to customize where it displays. Note that you can feature both ticket tiles AND calendars on your website.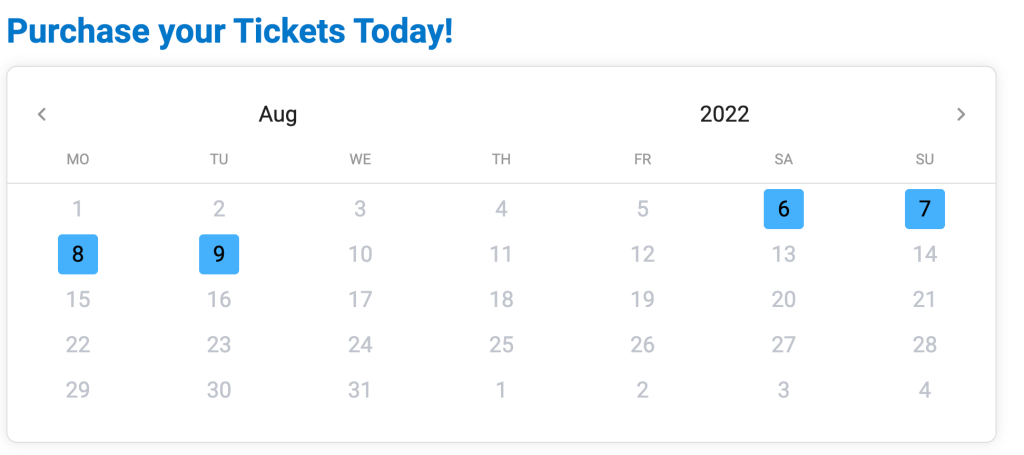 If you are using a Cover Page, you can also add a calendar to your cover page! Navigate to Website >> Cover Page. When you add a new section select Data Component. Then select Ticket Calendar from the dropdown.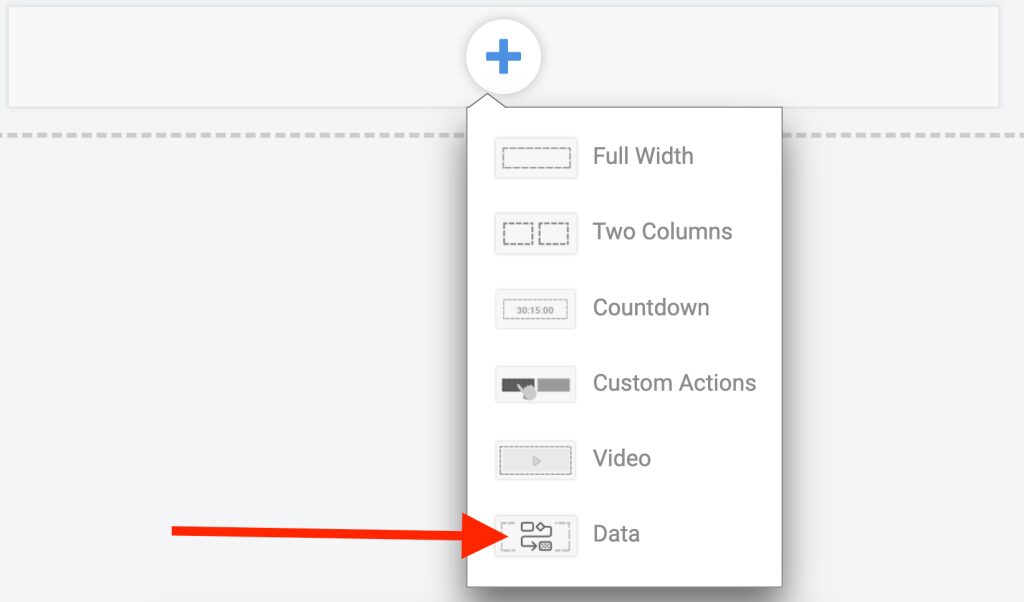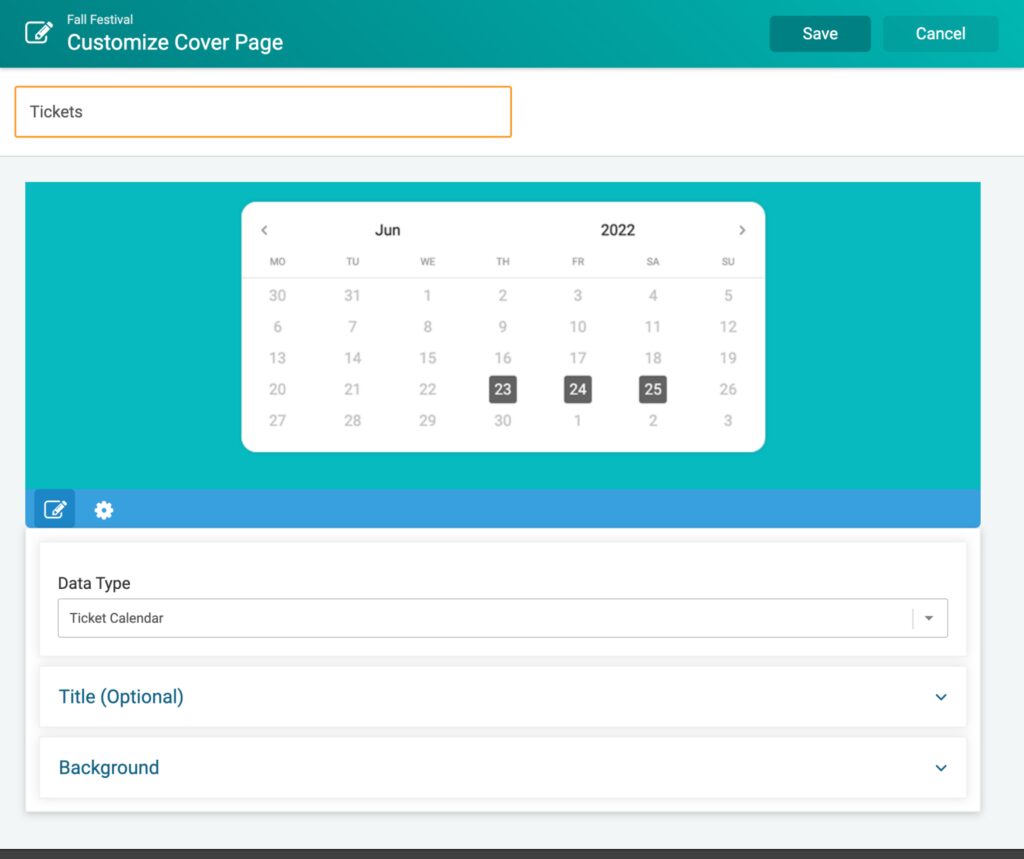 How does the Calendar work?
When you click a date on the calendar, you enter the ticket purchase path which displays the tickets available for that Ticket Group.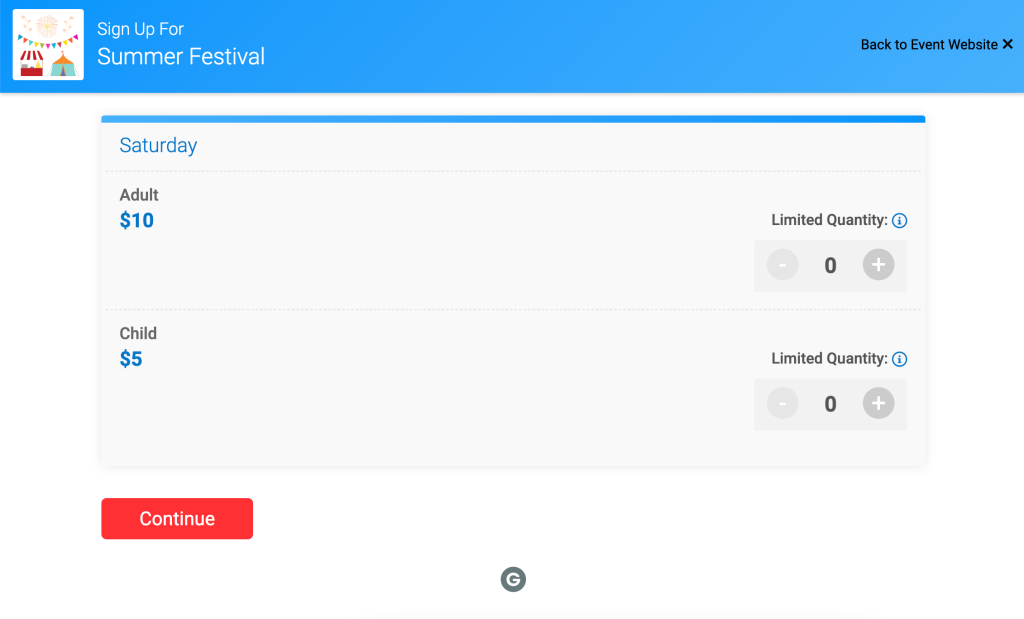 What's Next?
We will continue to offer more flexible options for how calendars and event tiles can be displayed on your event website. Next up is allowing you to display more custom text on event tiles (i.e. add custom pricing like "Free" or "$49+" instead of our default pricing ranges). Over time, we will offer more and more powerful event tile and calendar capabilities for both general admission and complex multi-day, timed entry events.