Customer Snapshot

Time Since the Last Elkhart Air Show: 17 Years
% Of Tickets Sold Online: 50%
% of On-Site Sales Via QR Code: 60%
Bringing Back (and Updating) an Air Show
The Air Show at Elkhart Municipal Airport went quiet for 17 years before roaring back to life in 2023, with an ambitious program that featured 20 different performers and military units, multiple stunt planes, and three different World War II Reenactments. While there are always challenges to bringing back an event with so much time lapsed, the community embraced the 2023 edition and is looking forward to future events. As an Elkhart native, TicketSignup Technical Customer Support Representative David Drew was able to get a front seat view of the event in action.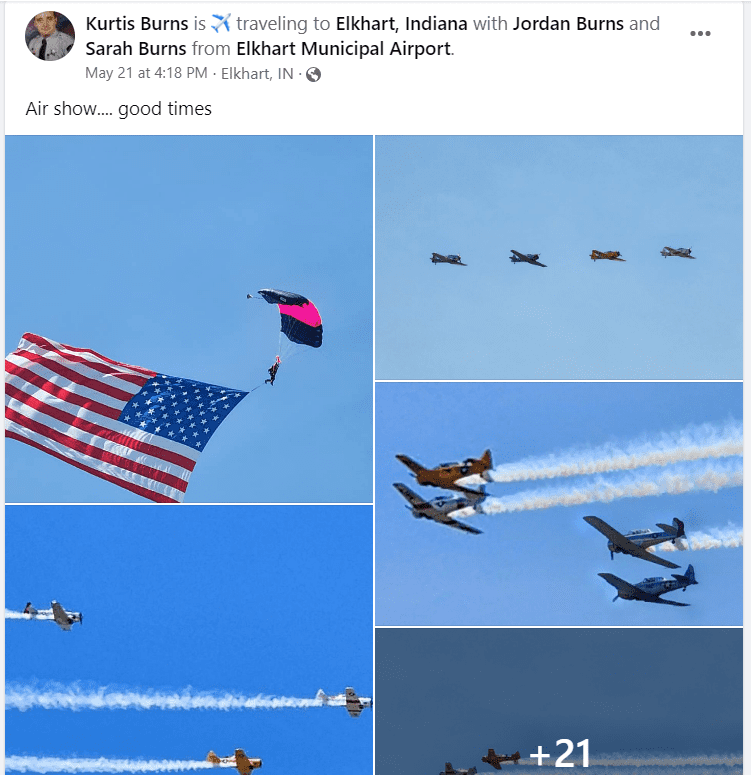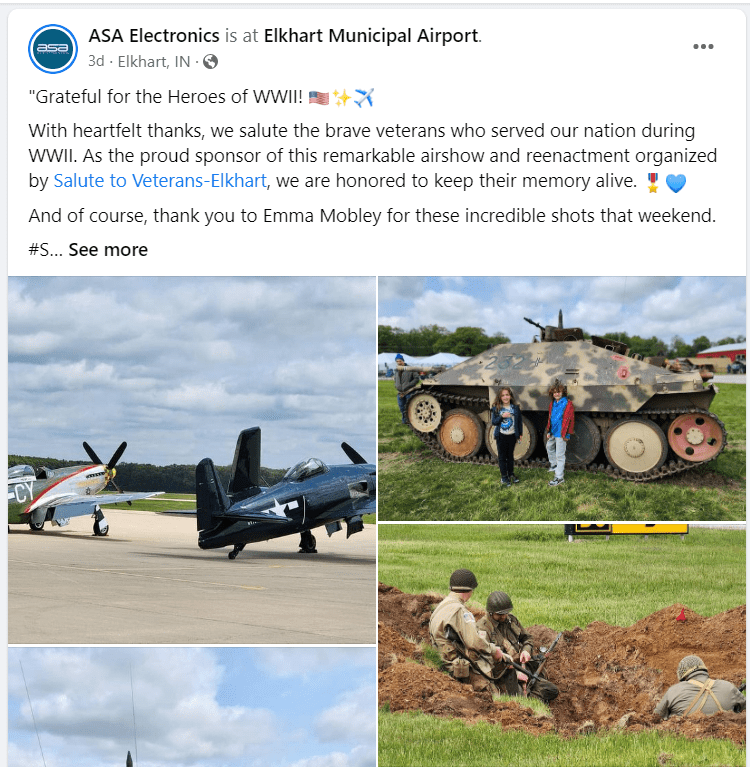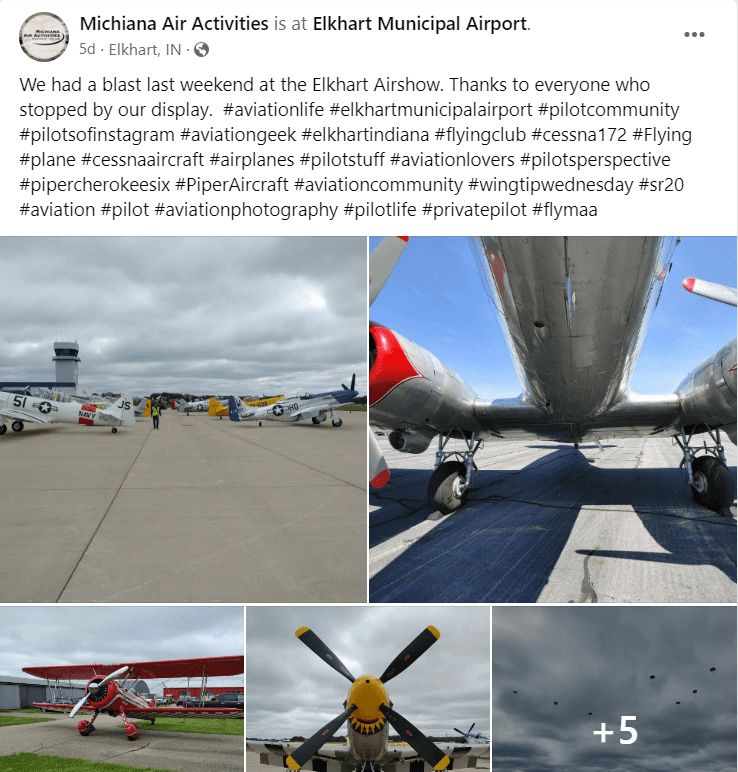 Easy Online Ticket Sales
Online ticket sales were available for general admission & VIP tickets, with options to purchase a single-day entry or a weekend pass at a reduced price. Children 12 & under received a discount, and Veterans had free admission. The event prioritized the simplicity of purchasing, with no extraneous questions or required information.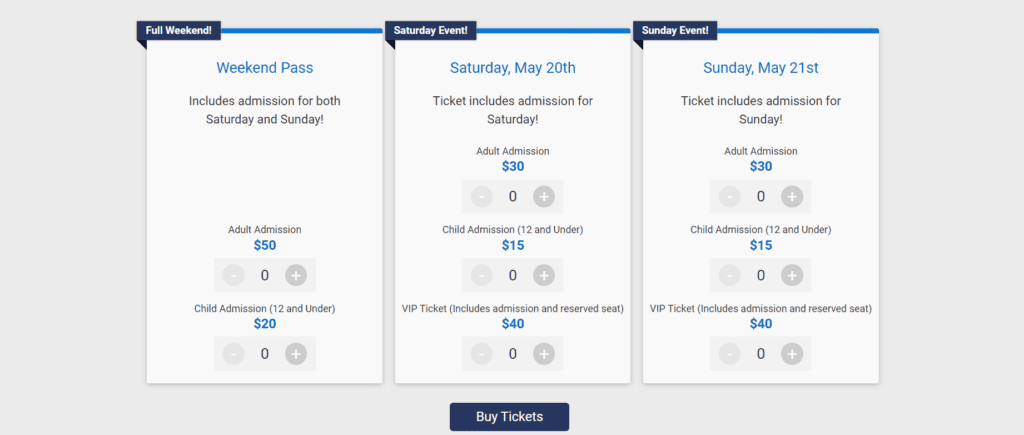 With the long break for the Elkhart Air Show, 2023 was the event's first opportunity to sell tickets online, and the data from the event will help them prepare better for future events. Key learnings included:
The Elkhart Air Show is a highly local event, with the heat map showing the bulk of participants joining from Elkhart and adjacent communities.
Attendees largely procrastinated, with 50% of all sales occurring on-site and another 35% of sales taking place online in the week before the event.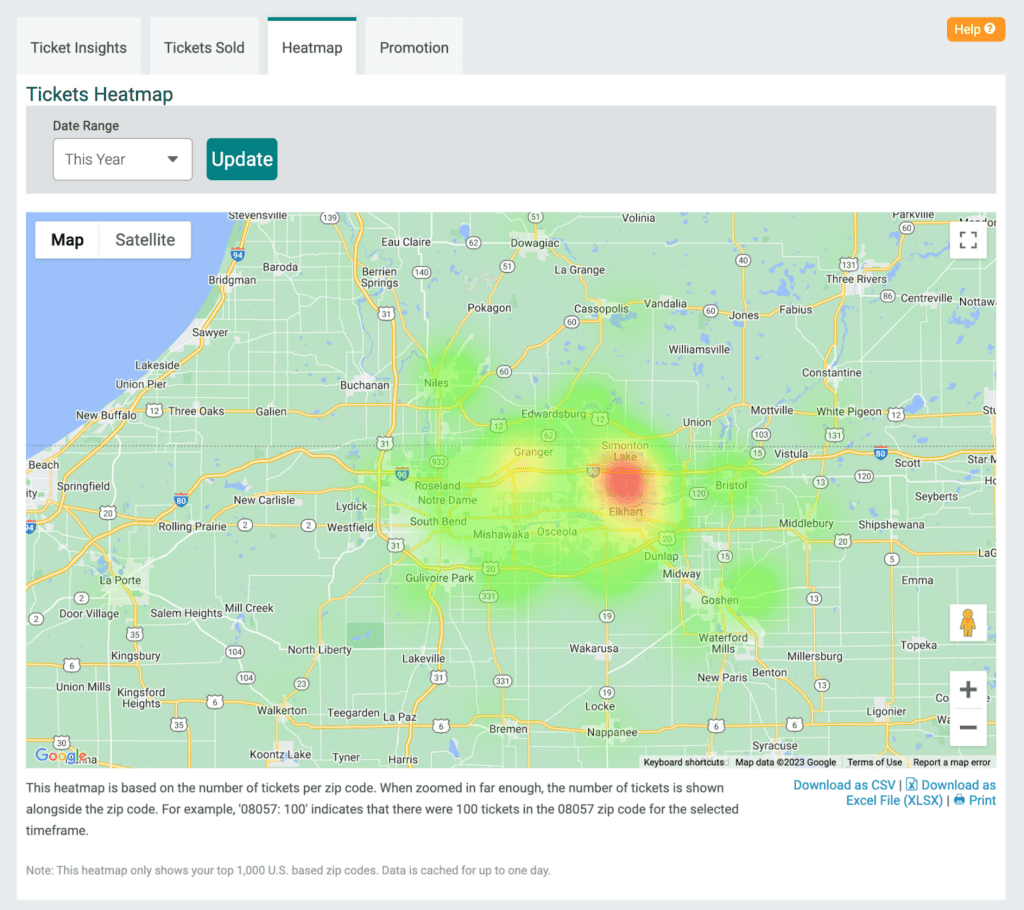 Technology To Support Event Day
The Elkhart Air Show prepared for busy event days with a few key pieces of technology to guarantee connectivity and allow volunteers & staff to check in attendees quickly.
Internet Support
Like many large events in open areas, there was concern about the reliability of internet access. The event used a Starlink to ensure connectivity. Most importantly, the Starlink was tested in advance of the event to ensure that the team could rely on internet throughout the event.
For the Elkhart Air Show team on-site, the Starlink provided a lot of peace of mind that they wouldn't have to worry about connectivity.
Event Day CheckIn
The Check-In team used TicketSignup's Tickets App for CheckIn to verify ticket purchases and check in attendees. The Tickets App is available on all iOS and Android smartphones, making it seamless to easily scan tickets and check-in attendees. At the end of the weekend, 94% of tickets had been checked in on-site.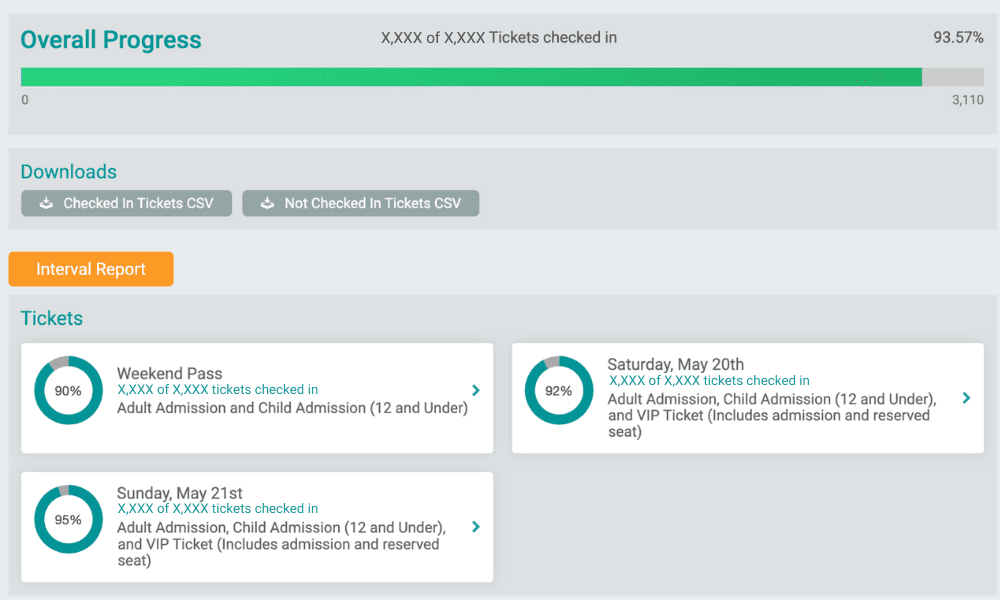 On-Site Ticket Sales
With half of all ticket sales coming on-site the event entrance was a flurry of activity. In an effort to maximize ticket sales and reduce lines, the Elkhart Air Show team offered two options for attendees to purchase tickets on-site:
QR Signage: Signage was hung on-site with QR codes to encourage attendees to skip the purchase line and buy their tickets from their phone. In addition to getting attendees into the event fast, purchases through QR codes mean that Elkhart Air Show will have more email addresses to promote future events.
Point of Sale: Using TicketSignup's integration with Square, the Elkhard Air Show was able accept cards and track cash ticket sales on-site. The team quickly realized that card purchases were faster their team, but a large percentage of on-site purchasers had come with cash in hand.
At the end of the event, 60% of on-site ticket sales had been via the QR code signage and 40% from PoS.
Goals For 2025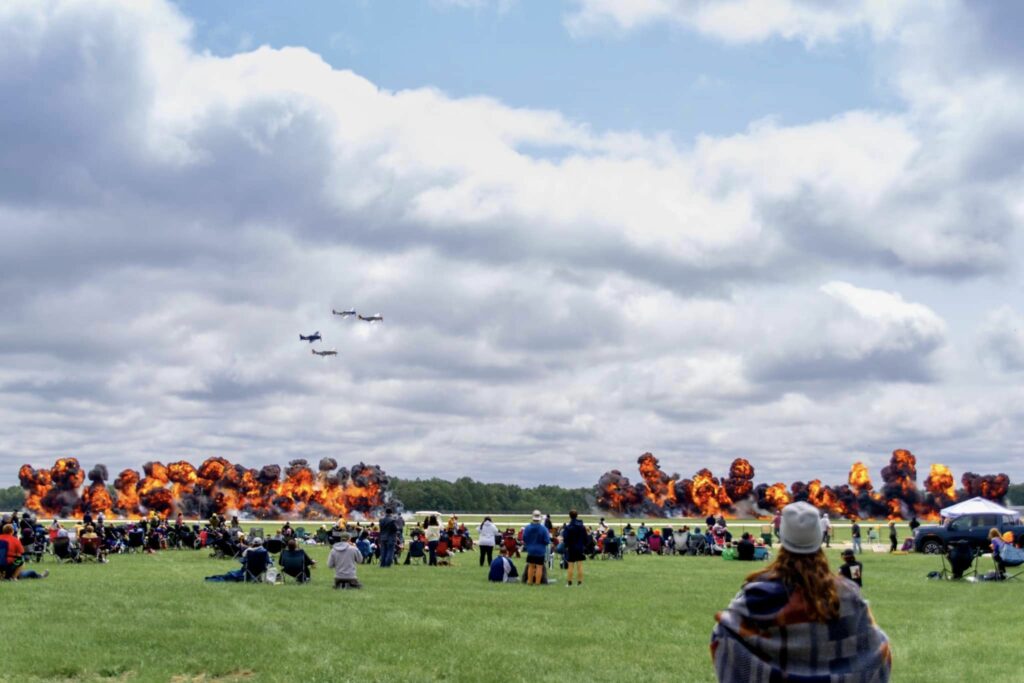 Now that the Elkhart Air Show is officially back, they're looking forward to building on the success of 2023, with a smaller radio controlled air show in 2024 and the next full scale air show intended for 2025. With all the new technologies available since the last iteration, the team has a few key takeaways to carry into the next event.
Take advantage of marketing tools: Now that the event is back on a regular schedule, the next goal is growth. To facilitate that, they'll be looking at using some of TicketSignup's free marketing tools, email, and the data from the 2023 event.
Focus on online/card transactions: 80% of all 2023 PoS transactions were by cash, creating longer wait times and inefficiencies around providing correct change. Pre-event communications and on-site signage should promote and incentive online or card payments.
More signage: To support the goal of reducing lines and cash payments, the event will add additional signage with QR codes for online ticket sales.
New traffic flow: To improve the experience for attendees who pre-purchase their tickets, the check-in area will offer separate lines for check-in and purchasing.
Increased technology support: To make sure every volunteer can actively help with Check In, they will bring extra phones for those who don't have their own smart phone, as well as power banks to keep all devices charged.
We can't wait to see what the 2025 event has in store!