Marketing Basics: Free Websites & Email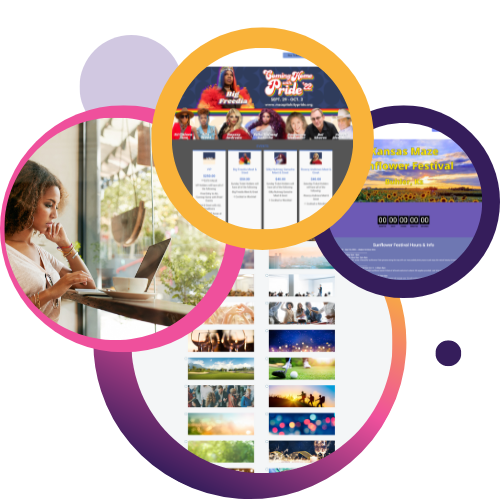 BRANDED FOR YOUR EVENT • SIMPLE WEBSITE BUILDER • UNLIMITED PAGES & CONTENT • BEAUTIFUL DESIGN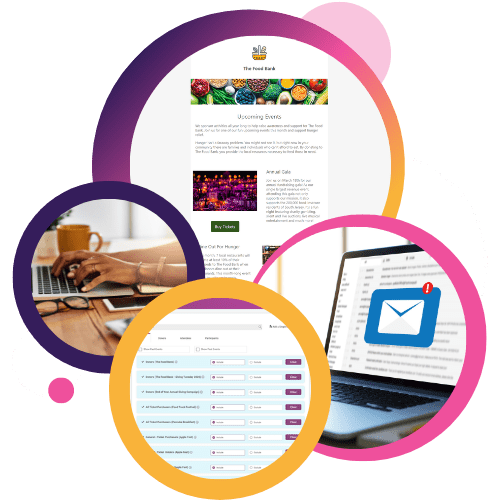 UNLIMITED CONTACTS • UNLIMITED SENDS • EASY-TO-USE EMAIL BUILDER • PROFESSIONAL TEMPLATES
TicketSignup Marketing Tools to Grow Your Event
At the core of our marketing technology is our free tools for event websites and email. Beyond that, we had a number of built-in ways you can promote your event, inspire attendees to sell for you, and track the success of your campaigns.
1. Automated Referral Rewards
Referral rewards allow you to track referrals from attendees (or other sources) and automatically provide refunds to your biggest promoters. When implemented well, referral rewards can be one of the most successful marketing strategies for your event.
Best practices for a strong referral program include:
Provide a refund reward that is attractive enough to be incentivize attendees to share your event (typically $15-20).
Set a reward threshold that is high enough to be difficult, but not impossible, to reach (typically 3-5 referrals).
Stack rewards with additional refunds or specialty swag or perks only for your most productive referrers.
Share, share, share! Your referral program will only be successful if your attendees know about it – send emails, add it to your website, and remind people on your Facebook page.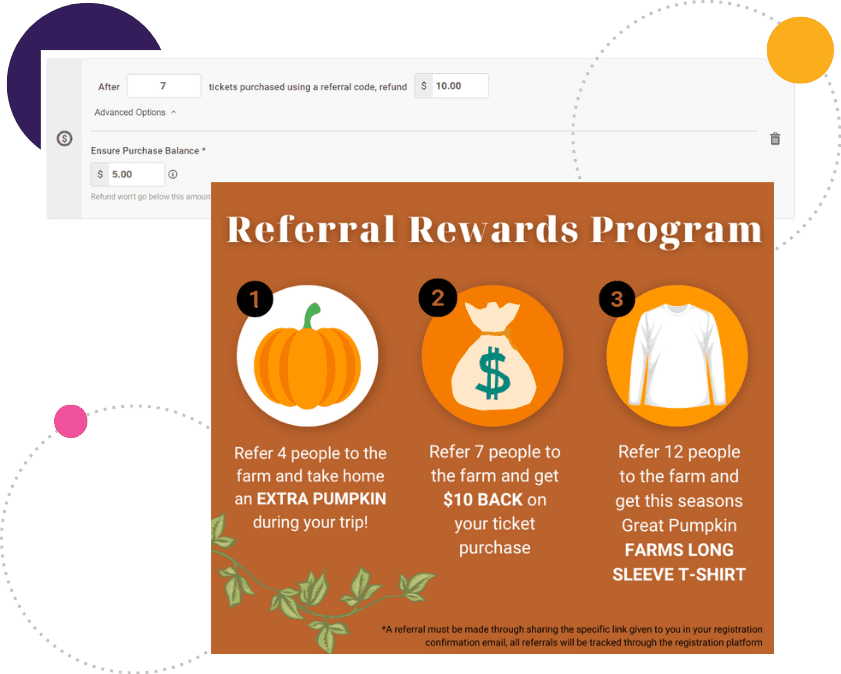 8% of Transactions from Referrals
$1.40 Cost per Acquisition from Referrals
3493% ROI on Refunds from Referrals
---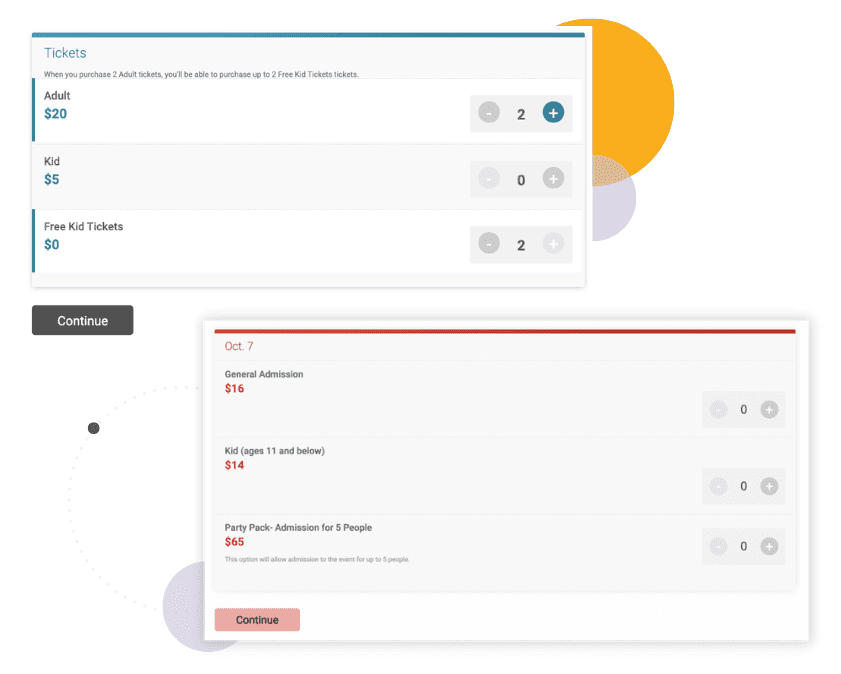 2. Incentivize with Group Pricing
Creative pricing setups allow you to encourage attendees to bring their family and friends, ensuring not only more ticket sales, but also an event experience that is even more fun.
Options for group pricing incentives include:
Combo Pricing where you provide a discount for tickets bought within a specific arrangement (like a free or discounted kid's ticket when you buy 2 adult tickets).
Bulk Discounts where you decrease the per-ticket price when a specific threshold of tickets is purchased.
Group Ticket Packs where you sell admission to multiple people in a single, discounted purchase to encourage a small group to invite more friends so they all save.
3. Social Sharing Customization
Control the perception of your event by customizing your social sharing images and messaging, then enable an automatic popup to prompt your attendees to share your event.
Tips to encourage social sharing:
Add an attention-grabbing event image to highlight how FUN your event is and grab attention
Update your confirmation messaging to motivate purchasers to share
Customize your sharing language to prompt immediate action from friends and family
Be creative and true to your brand!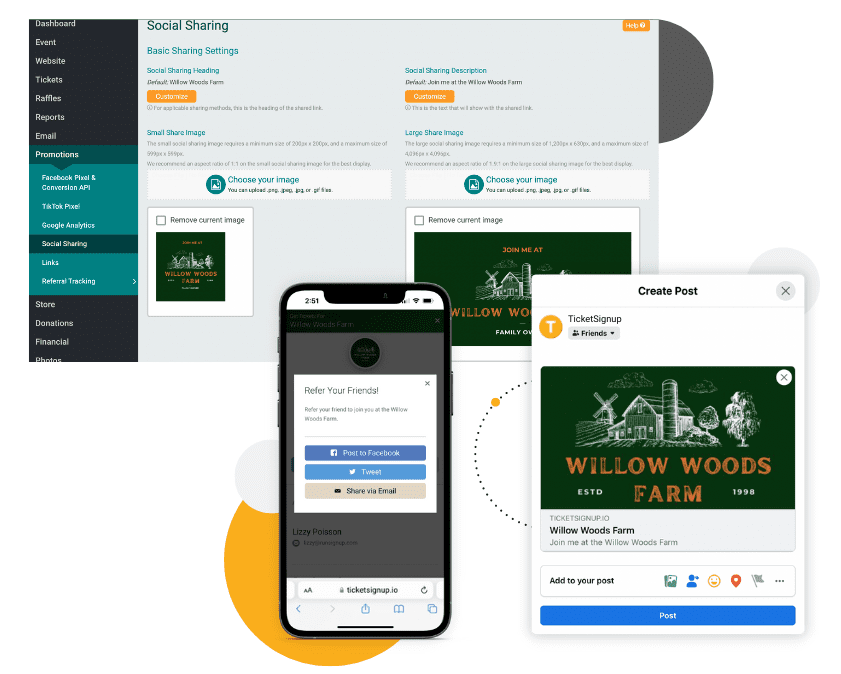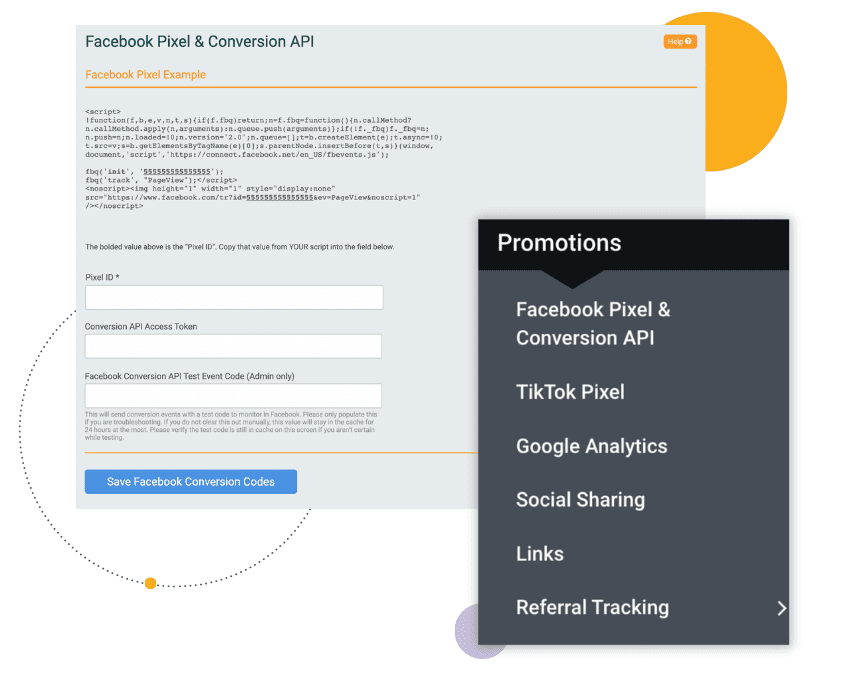 4. Tracking and Analytics
Stop wasting money with built-in marketing tools to help you track and analyze your spend across various channels. You can add your tracking pixels directly to your TicketSignup event website to track the success of your marketing spend.
Pixels that can be added include:
Facebook pixel and conversion API to track the success of your Facebook advertising efforts.
TikTok pixel to track your TikTok ads, monitor sales, and identify the right audience for your TikTok ads.
Google Analytics to view all your website traffic and ecommerce data from your event website via Google Analytics
5. Traditional and On-Site Signage
Offer inclusive opportunities to purchase tickets and engage with your event via QR codes and quick text links. These automatically created codes can be implemented on signage that you share with your community partners – or even post in the parking area on-site – to provide easy opportunities for people to purchase tickets on their phone.
Build more interactive signage by:
Including a QR code to your signage that attendees can scan to immediately be taken to your event homepage, ticket purchasing path, or donation page.
Adding a text message and text short code that links to you event homepage, ticket purchasing path, or donation page by sending a short message to a pre-set number; no QR scan required.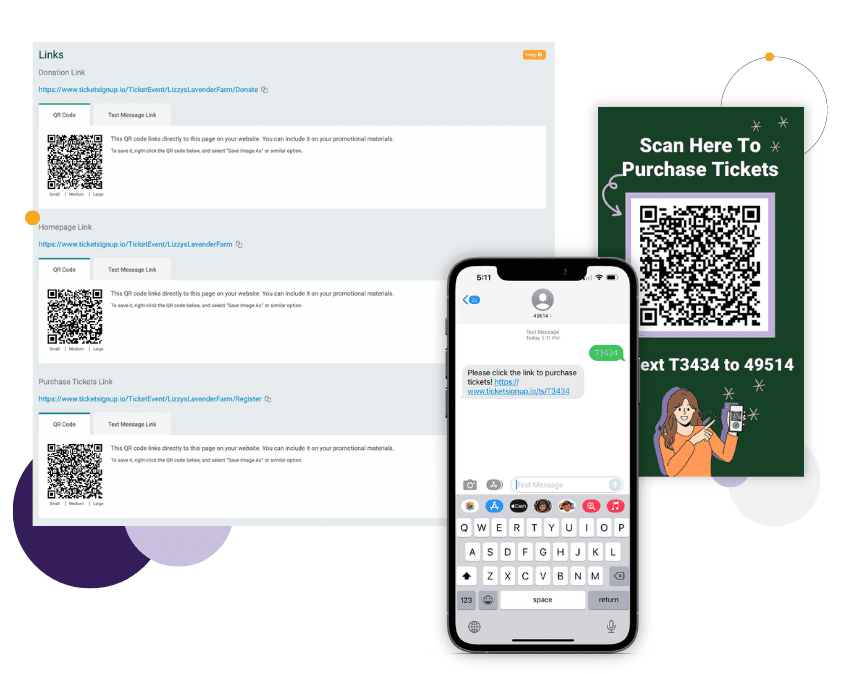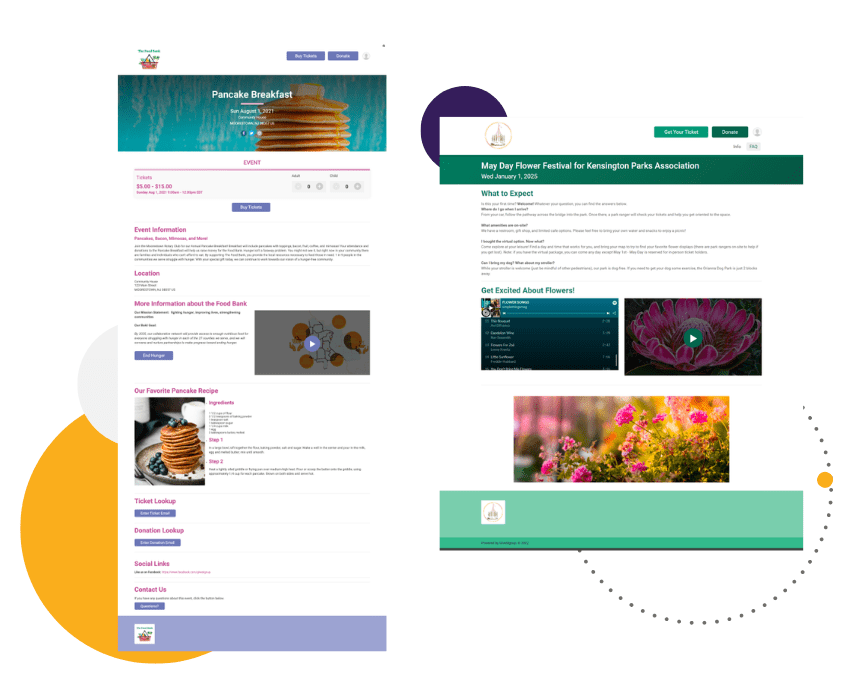 Branding and Storytelling
Get back to the basics and tell your event's story. Your event website, email, and social media presence are all opportunities to build your brand by telling a consistent story about what your event is.
Key tools for storytelling include:
Images from your events with smiling faces and fun social interactions
Videos from your your event over the years to show people what to expect
Custom playlists to get people excited about your event
The TicketSignup Marketing Philosophy
---
The Latest on Marketing…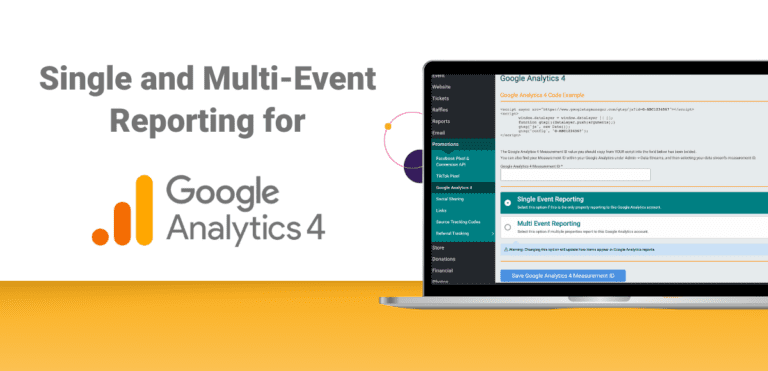 In February, we announced support for Google Analytics 4. This is a significant improvement providing new reports, moving to an event based system and improved user tracking among other improvements. In July 2023, Google Analytics stopped processing data for its old universal…
Read More
Show More