You can now assign custom ticket numbers to each ticket purchased for your event. For events like galas that use ticket numbers for silent auctions, custom ticket numbers ensure that each attendee has an easy-to-remember number.
Navigate to Tickets >> Ticket Numbers. Select "Assign Numbers Sequentially During Registration." Then enter the starting number for ticket number assignment. In the example setup below, the first ticket will be #100, the second ticket #101, etc.
By default the confirmation email displays the Ticket ID. This may be confusing if you are assigning a Ticket Number, since each ticket will display two different numbers. Check the setting "Hide ticket ID in confirmation emails to ticket purchasers" to only display the ticket number.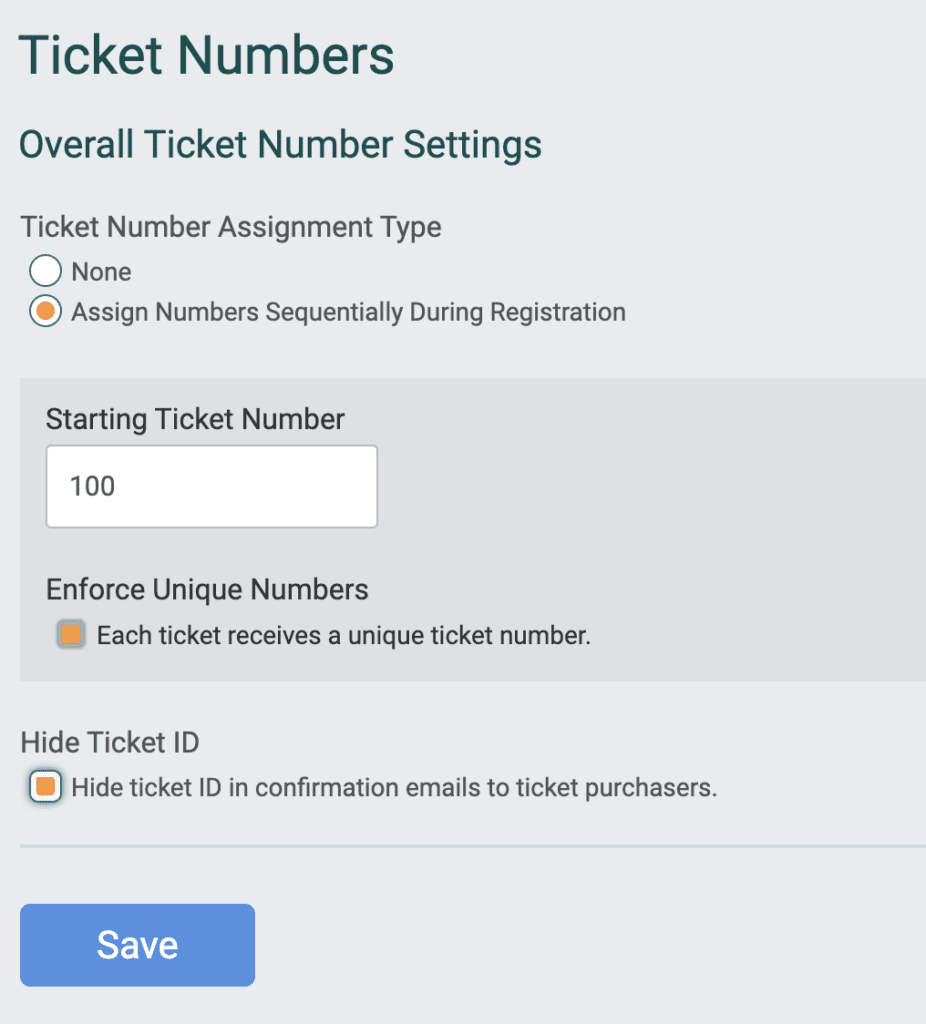 The ticket numbers currently display in two places: the ticket confirmation email and ticket reports.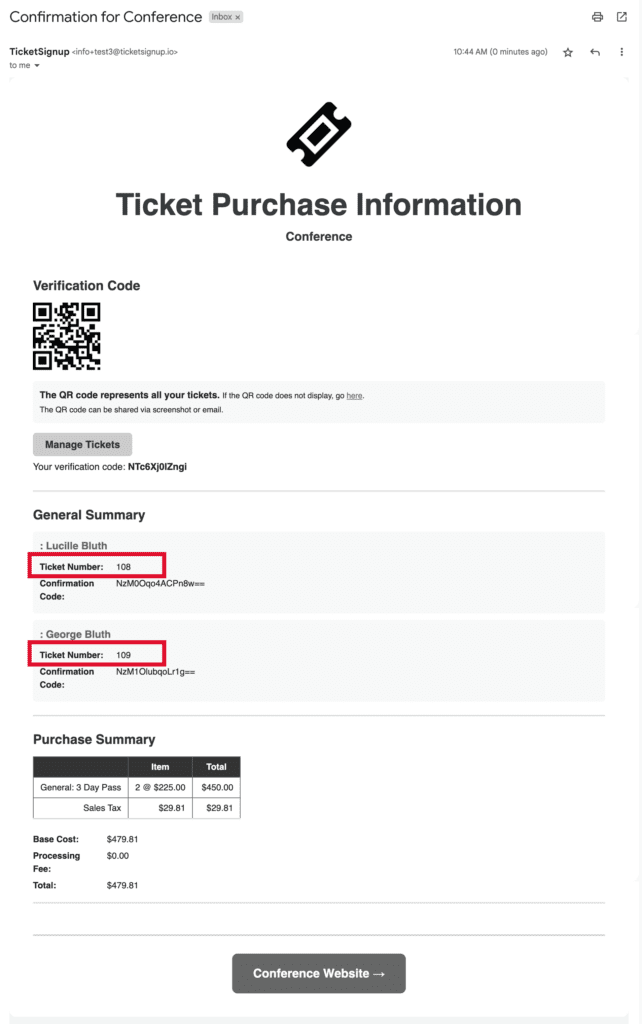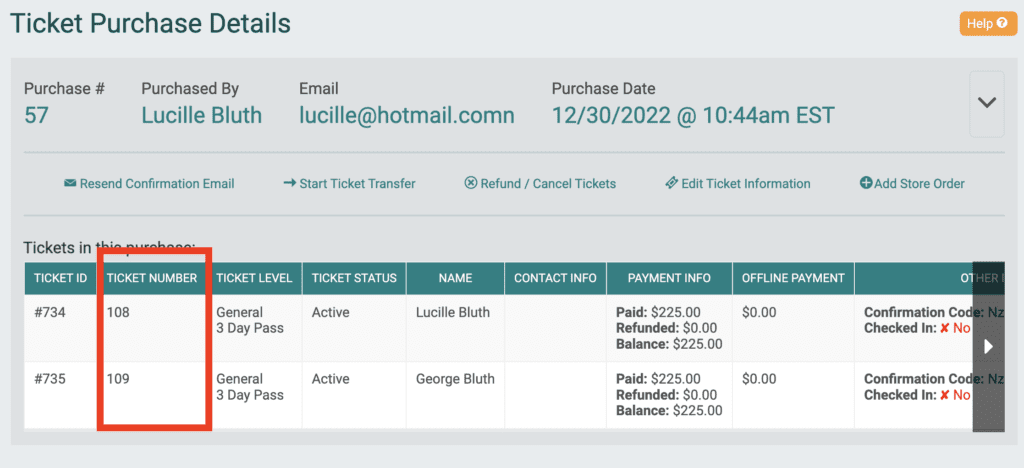 In the coming weeks we will be adding several additional features to ticket numbers, including:
Assign ticket numbers for imported tickets
Ticket number replacement tag for Ticket Number so that pre-event communication emails can prominently feature the ticket number
Option to edit the ticket number assigned to a specific ticket