In addition to adding other event directors and non-financial access, events can now specify which pages and/or tabs of the ticket event dashboard someone can access. This is very useful for events that want to give limited access to some but not all pages and/or tabs. For example, events can give their marketing team dashboard page access to just the Email, Website, and Promotion tabs.
Add Dashboard Page Access
To add limited access, navigate to Event >> Secure Access. In addition to Event Directors and Non-Financial Access, there is now a third option for Dashboard Page Access. Click the grey Add Access button. Next, enter the name and email address of the person you want to grant access. We will use this to send them an invite to the dashboard via email.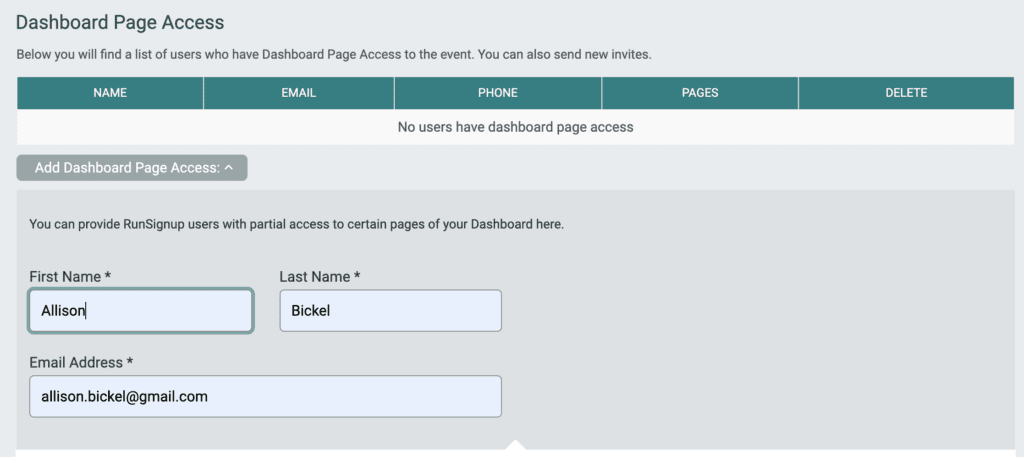 Next you'll select which pages and tabs you want the person to access. These mirror the tabs and pages on the event dashboard. What's the difference?
Pages (and sub-pages) give access to a single page. For example, give access to just coupons but not any other financial pages.
Tabs are groups of pages and sub-pages. When you give access to a tab, the person gets access to every page that exists within the tab. As TicketSignup adds new features, the tab access will automatically include those new features. For example, give access to the Email tab that includes all email marketing permissions.
When you select a page with sub-pages, you will see the sub-pages automatically collapse because they are included with access to that page. Similarly, when you select a tab, the pages and sub-pages automatically collapse because they are included with access to that tab. You can give a mix of page and tab permissions.
Note that Dashboard access is on by default. Data will display or be hidden based on that person's access.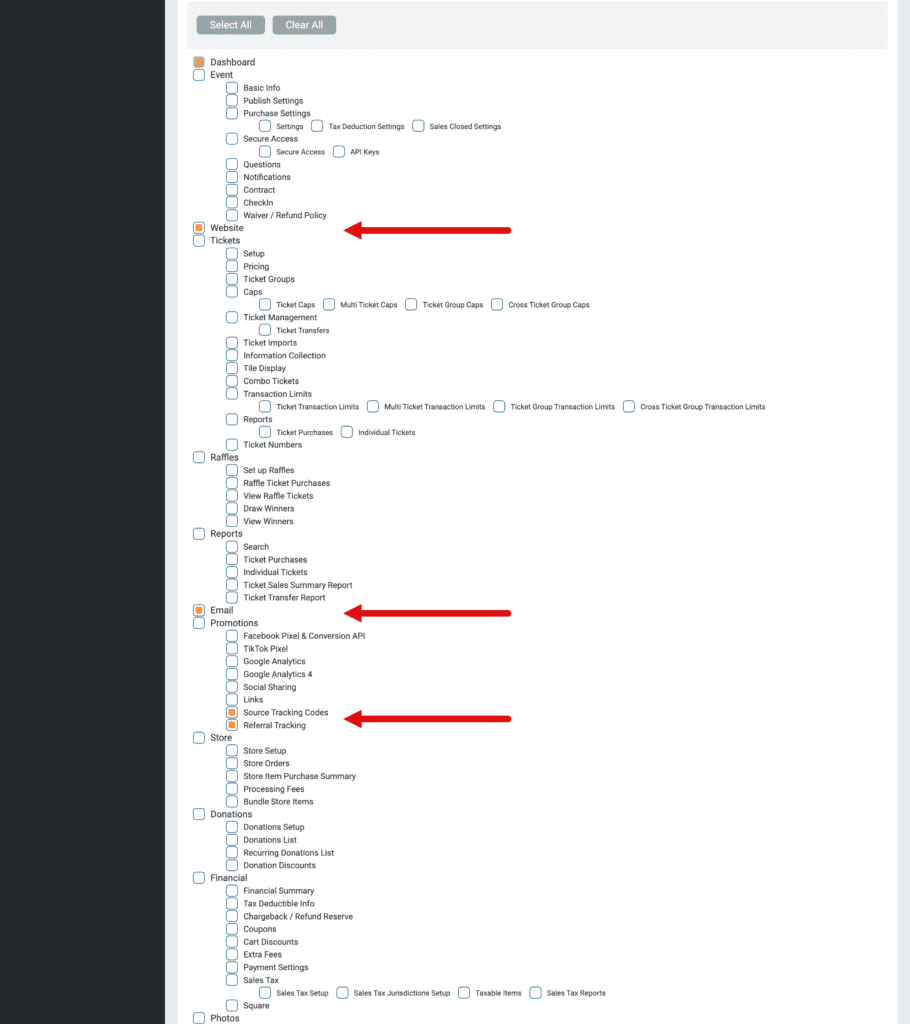 Scroll to the bottom of the page and click Save Settings. This sends an invite to the email address you entered.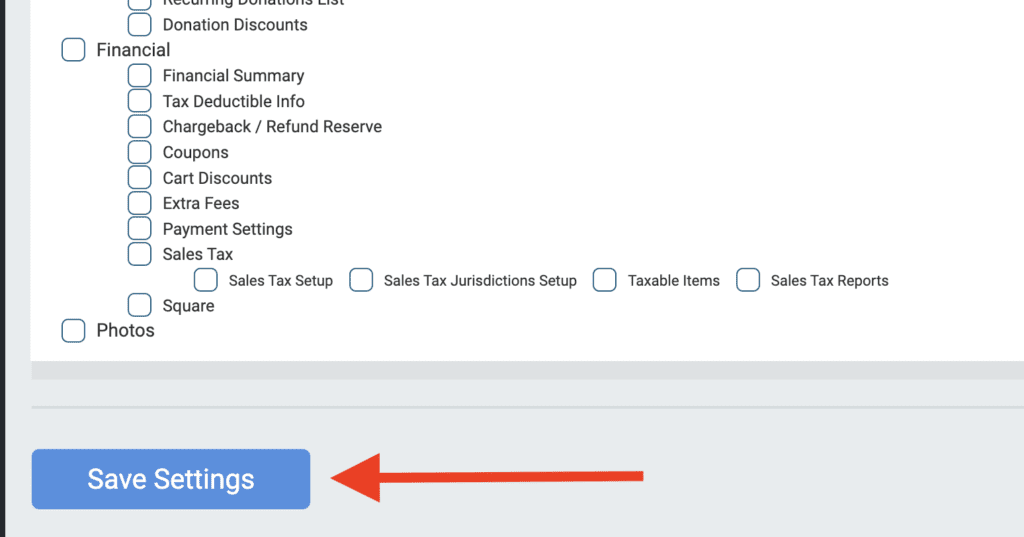 Manage Access
If you grant dashboard page access to someone who already has a TicketSignup (or RunSignup or GiveSignup) account, they will immediately show under Dashboard Page Access. The vitamins show which pages/tabs they can access. If you add access for someone who does not have an account, they will show under Pending Invites. They need to accept the invite from their email and create a login to access the event.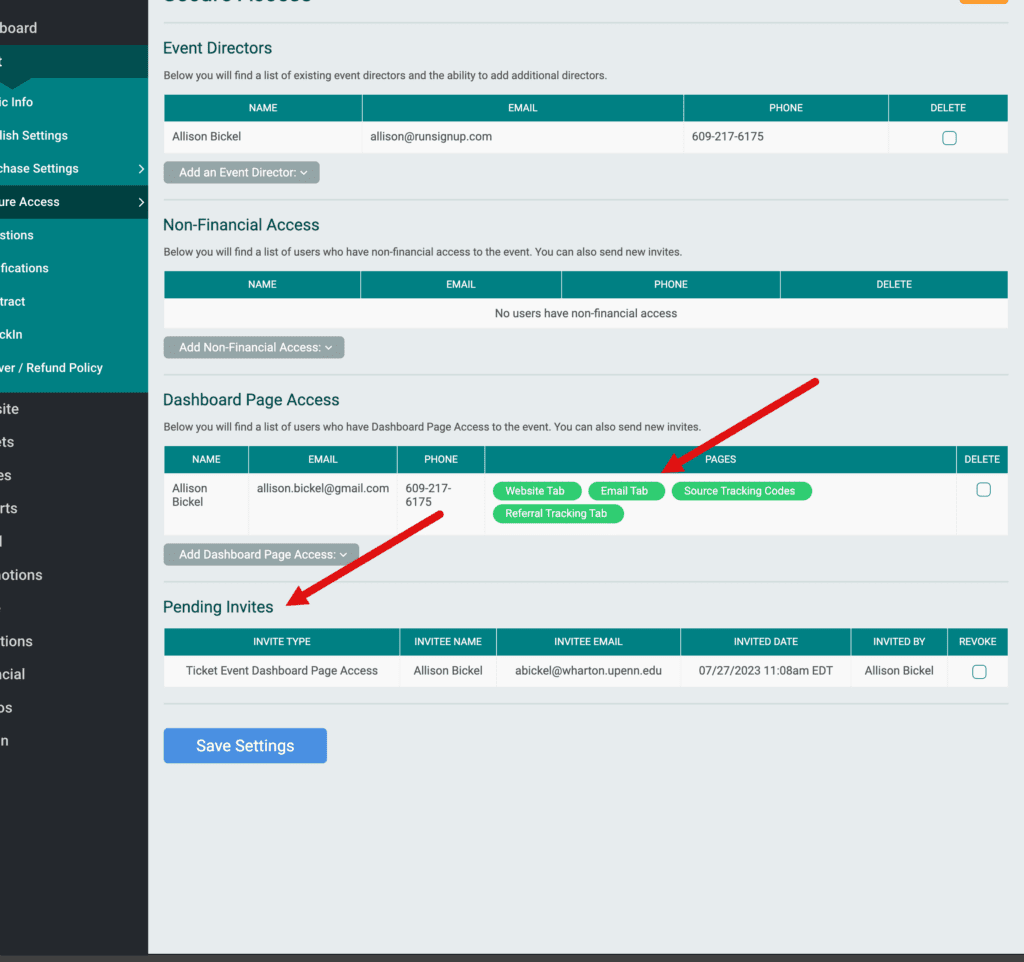 Remove access at any time by click the checkbox under Delete or Revoke. Then click Save Settings.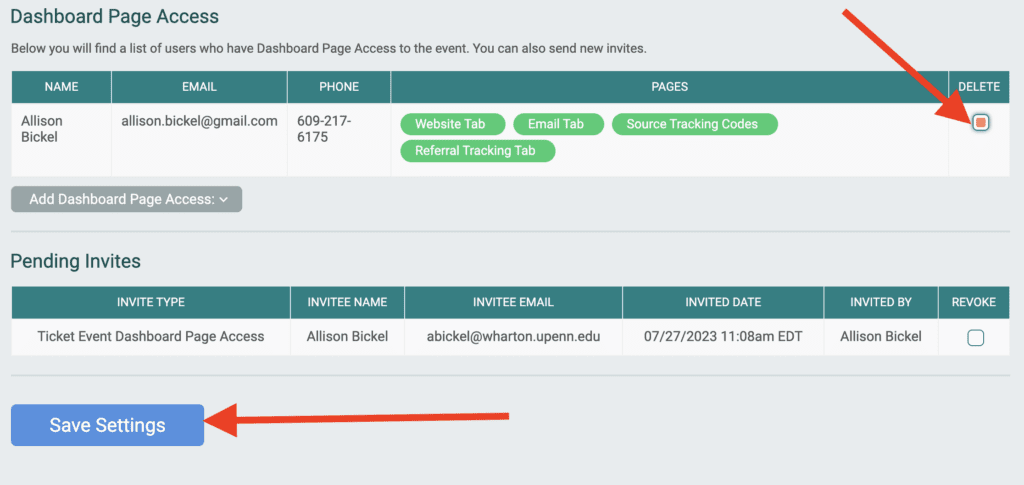 TicketSignup lets events efficiently manage who can access their events across full, non-financial, and limited dashboard page access options.