There is now an option to disable the header in TicketSignup's email marketing. While we recommend including the default Sign Up button in your marketing communications, your event may not want a heading for emails to ticket purchasers regarding event communications, like a Pre-Event email.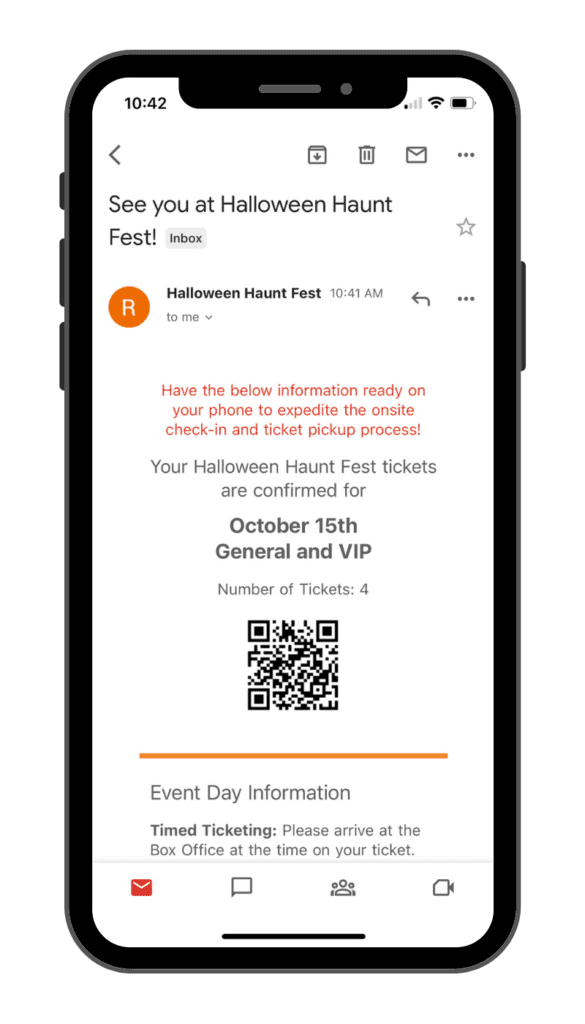 To disable the header, click the gear setting in the email header.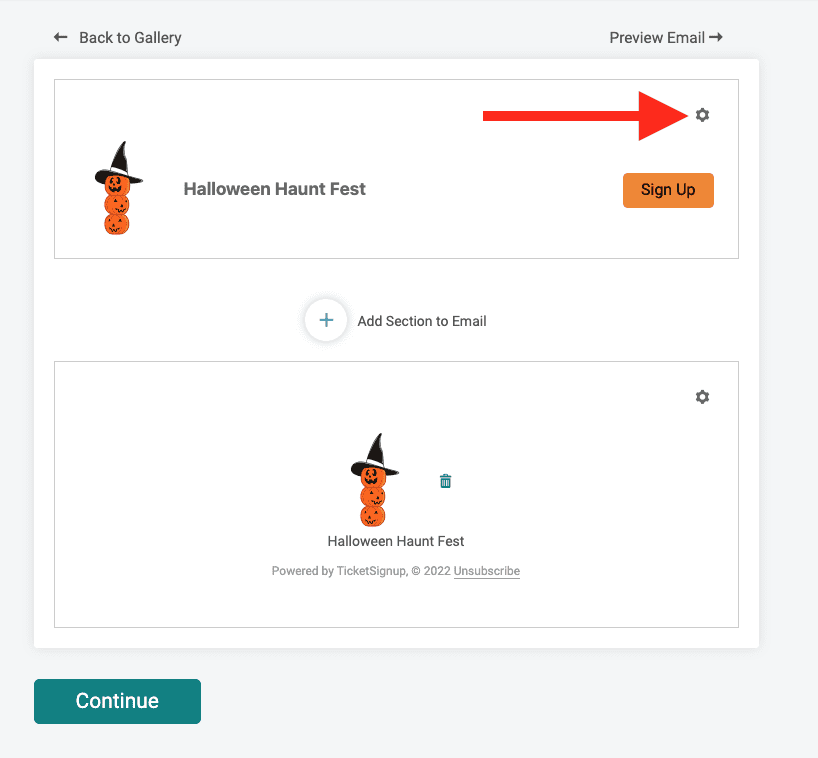 Check Disable Header then click Update.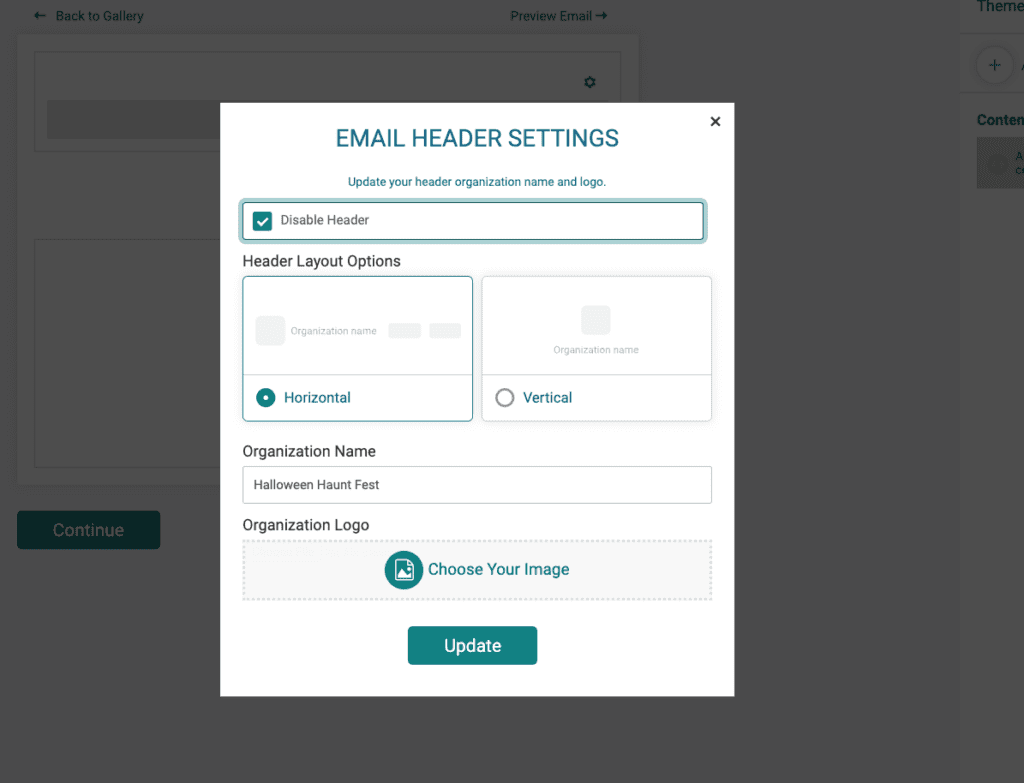 We continue to make free and integrated email marketing more powerful for ticket events so that you can cut expensive email platform costs and leverage the power of our all-in-one ticket event platform.