One of the powerful TicketSignup reporting functionalities we introduced in 2022 is the ability to customize which columns display in ticket reports. Now you can download visible columns only, as opposed to exporting all columns of data in a ticket report. This reduces any manual cleanup you would have previously done in Excel.
Select the columns that you want to export by clicking Edit Columns, then Apply Changes.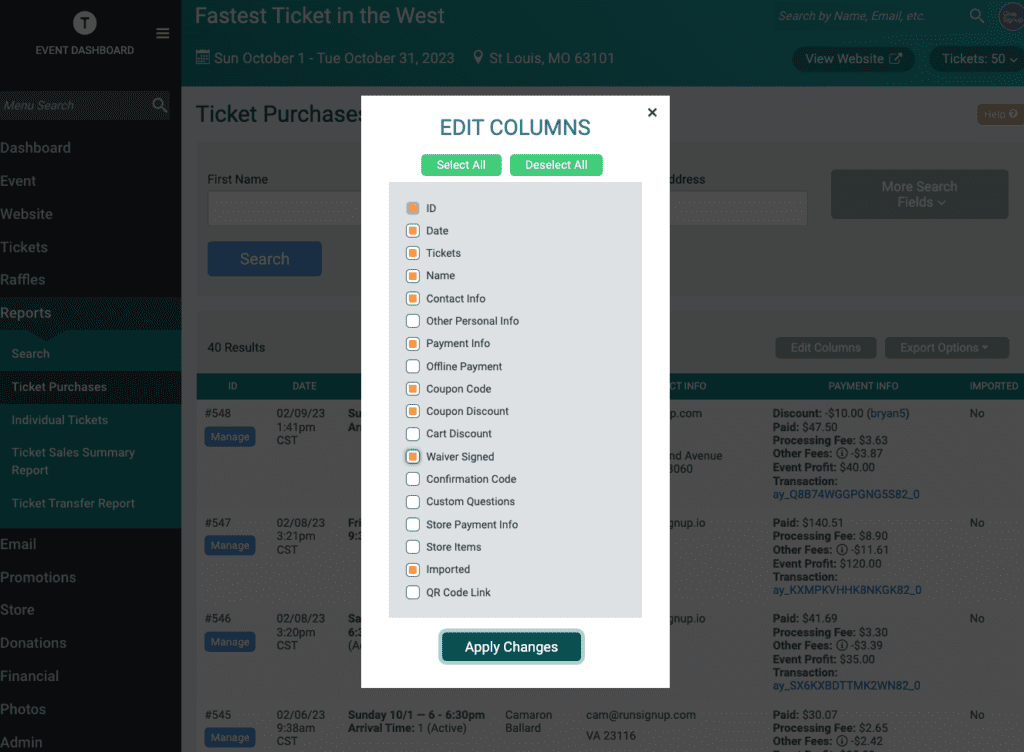 The report now displays all of the selected columns. Click Export Options, then select Download Current Columns as CSV. Note that Payment Info will export in individual columns.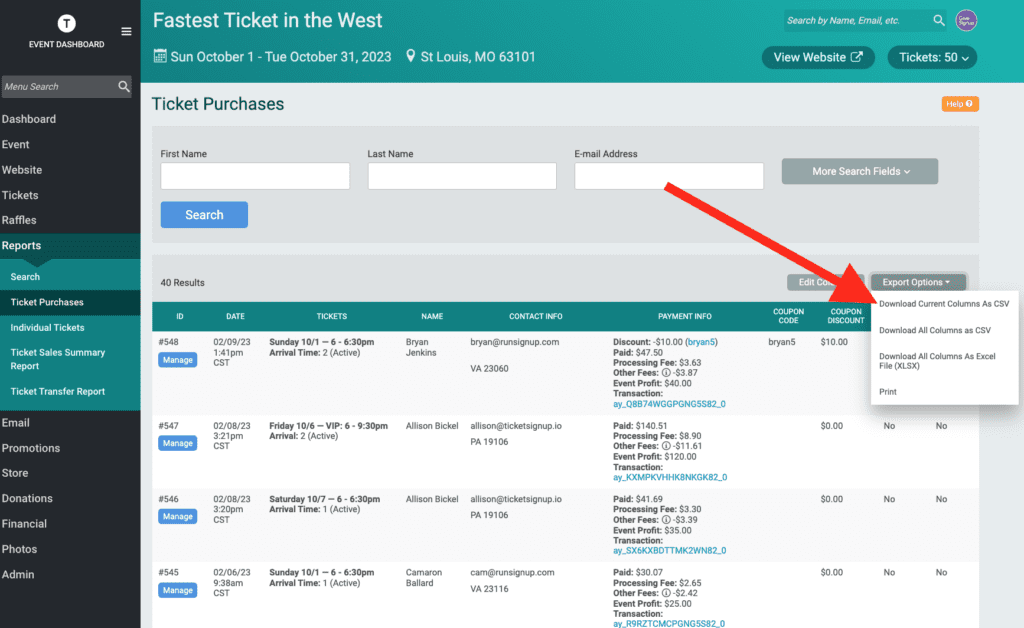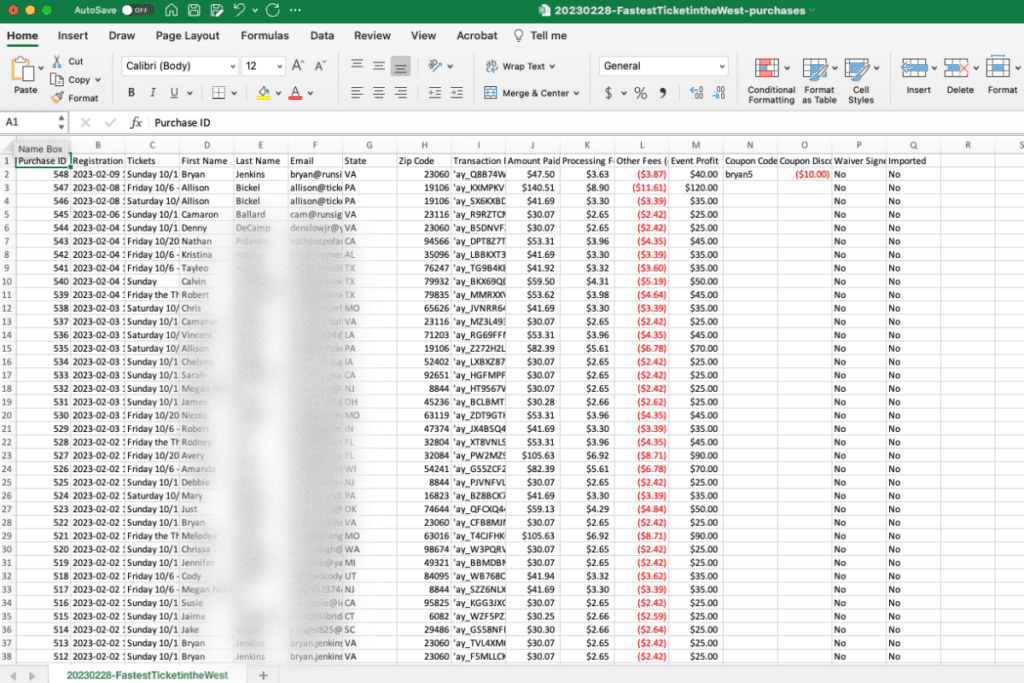 The same option to Download only Current Columns is also available on the Individual Tickets Report. We continue to add more functionality to TicketSignup reports.