Ticket events can now allow attendees to opt in and receive text messages from the event. This can be useful for emergency situations like cancellations, rain delays, and other important event communications. Free Text Messaging for ticket events is not available for marketing purposes, but is available for events to communicate with attendees.
Enable Text Messaging Opt-In
Text messaging needs to be authorized and enabled by TicketSignup. Contact your account manager or info@ticketsignup.io if you would like this enabled for your event. By default, the opt-in message appears once per purchase and displays the following text when people buy tickets: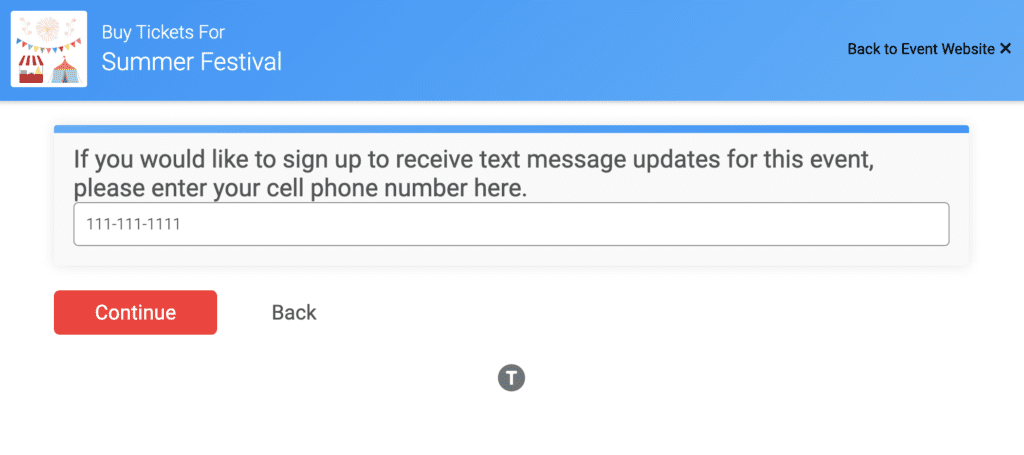 You can change the question asked and offer opt-in per ticket from Event >> Text Messaging. However, this specific question must be asked in order to send texts; you cannot use phone numbers collected via information collection or custom question to send a text from TicketSignup. Click Edit Question Settings, make your updates, and click save: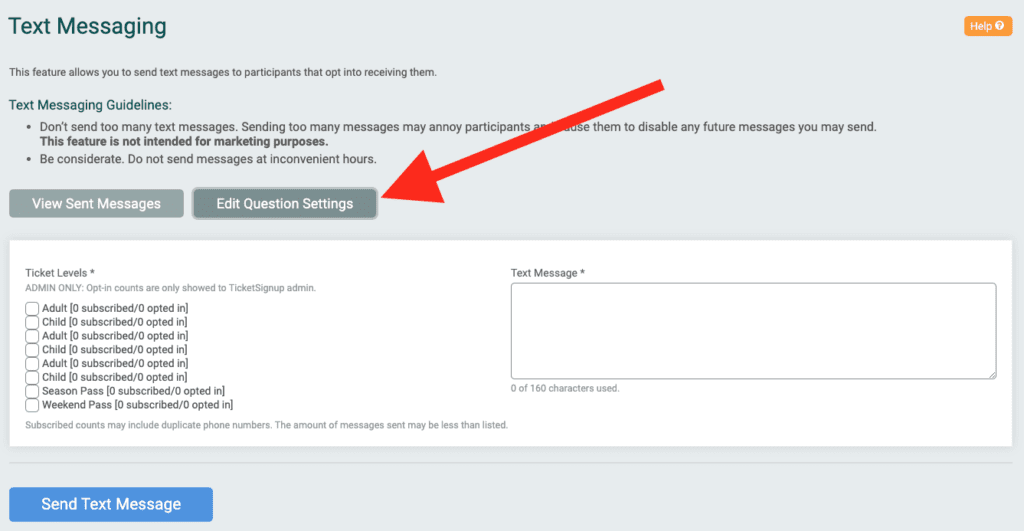 When attendees opt-in to receive texts, they'll receive an automated confirmation text. If the number has previously opted-in from texts from RunSignup, then this text will not be sent since they have already opted in.
Send a Text Message
Select the tickets that you want to send a message to. Then type your message up to 160 characters. Click Send Text Message when ready.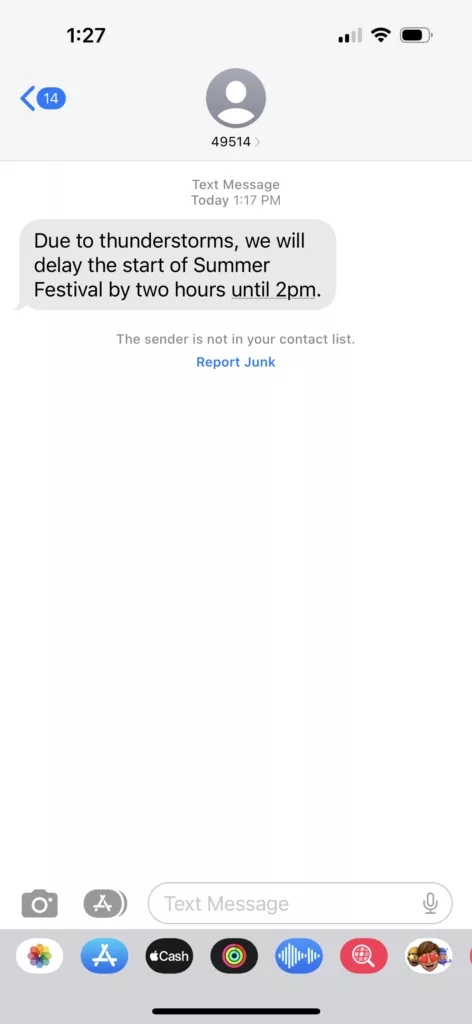 You can also view Sent Messages from the dashboard.

What's Coming Next
TicketSignup continues to work on our next-generation timed ticketing & admissions platform. We will extend both Email and Text to the new timed ticketing database. At that point, we will work on adding scheduled texts. For example, send a text at 10am to all ticket holders that day or send a message 15 minutes before time slot begins.