Happy (day-after) Halloween! Almost 70% of Americans plan on celebrated Halloween this year – a huge market of people looking for activities and events to attend. Some popular attractions include Halloween haunts, pumpkin patches, and trunk or treating. These event types get people excited for Halloween, and can turn into annual traditions. All of these event types (and more) can be created on TicketSignup as unique and professional events. Check out some of our favorite events from this Halloween!
Trunk or treating is a new form of the well known Halloween tradition of trick or treating. It has been growing in popularity to create a safer and more community-focused form of trick or treating. This Trunk or Treat event is free admission, meaning no processing fees, so free can stay free! Then there's also an optional ticket option set up to donate to candy cost, as well as the ability to donate to the St. Francis Xavier School. While Trunk or Treating is a fun Halloween event in itself this event is also in parallel with a Haunted Heritage 5K and Monster mile set up on our all in one registration platform, RunSignup.
---
Terror on the Farm is truly a terrifying place to be, and with 4 different haunts to choose from, attendees are guaranteed to have a scary good night. This haunt is definitely not for the faint of heart, but the crowds on Saturday night prove just how popular this event is. While they have haunts happening most October nights, they take it up to the next level with lights out on the whole farm! Terror on the farm highlighted this unique experience through a display banner, text, and image on the Oct. 31 Ticket Tile.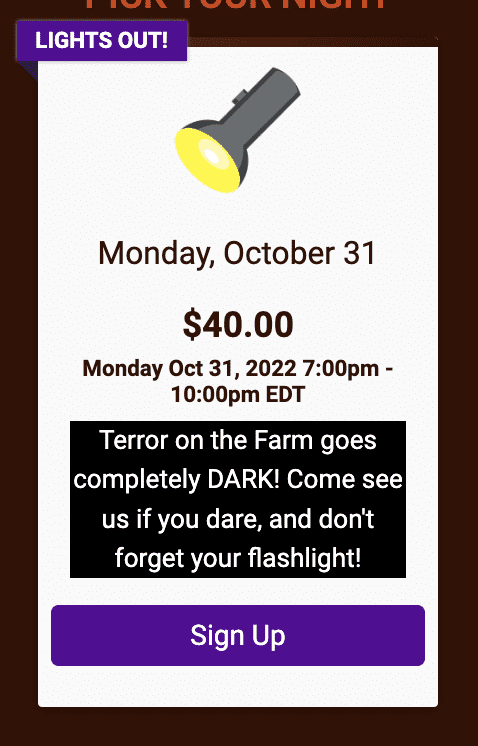 ---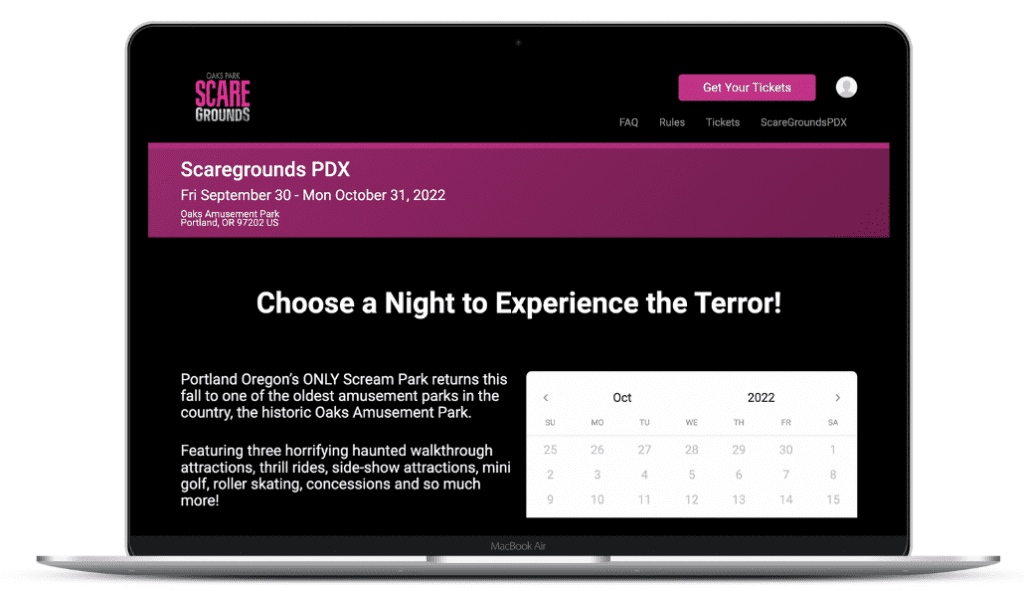 Scaregrounds PDX is a haunt that's held in an already eerie location: the oldest amusement park in the country, the historic Oaks Amusement Park. In addition to 3 horrifying haunt walk-through attractions, attendees can enjoy mini golf, concessions, and roller skating. The Scaregrounds PDX ticket buyers pick their desired date on an automated calendar, and then choose their desired time slot. Then purchasers will be shown the option to upgrade their tickets to VIP status with the speed demon pass, add on an Oak Park rides bracelet, or buy a game bundle. These ticket add-ons are setup through TicketSignup's store feature and let attendees purchase admission to activities they are most interested in.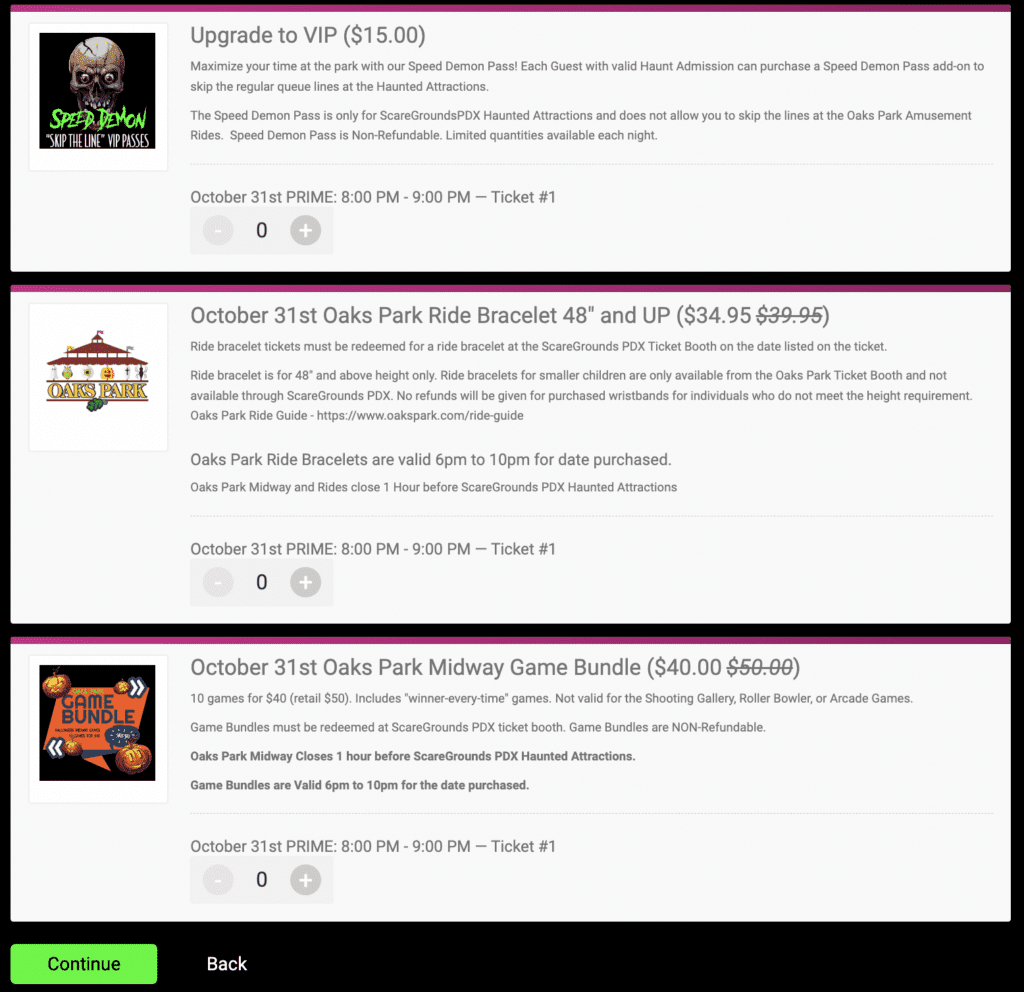 ---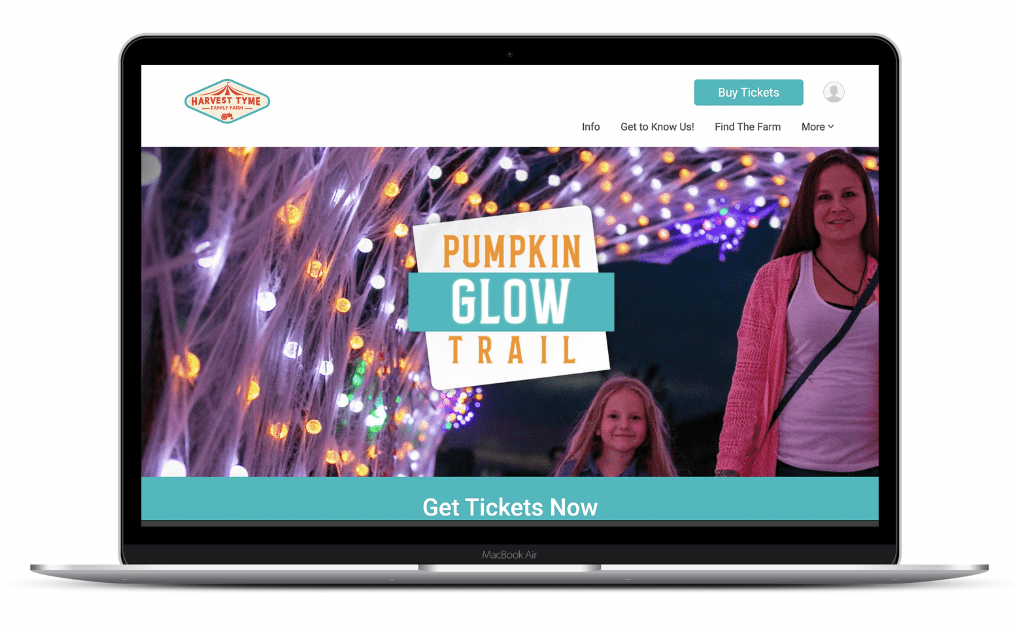 If you're familiar with winter holiday light festivals, the Pumpkin Glow Trail will feel familiar. This event has taken the idea of Holiday Lights and twisted it to fit the festivities of the fall season. The Pumpkin Glow Trail is a family friendly, immersive experience for all attendees as they are surrounded by a million LED lights, pumpkins, and large displays. To buy tickets attendees will first choose a date from an automated calendar and then choose from 9 time slots to arrive.

---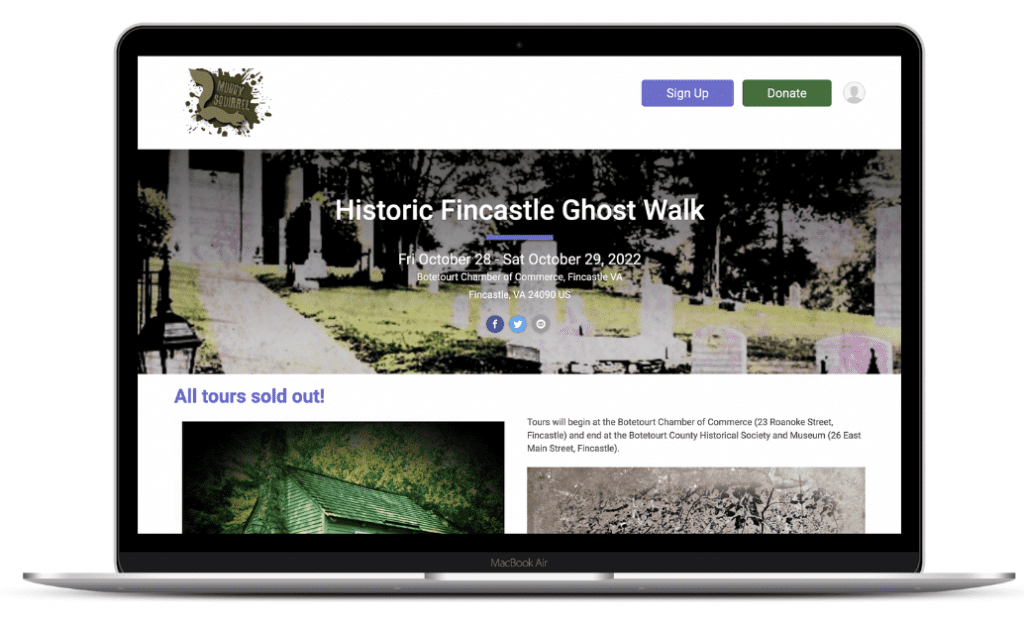 Looking to include some history lessons while keeping in theme with Halloween? This attraction is the perfect combination of both. The Historic Fincastle Ghost Walk takes attendees on a walking tour of Historic Fincastle for some "haunted history"! Attendees can pick between three time slots a night and pay based on age, $12 for adults and $5 for kids.
---
Halloween may be over, but it's always event season. Create your next event on TicketSignup!