We are excited to announce Automated Emails for Ticket Events with the release of the Ticket Purchase Followup automated email. This email can be enabled to automatically send to ticket purchasers a set number of hours or days after they have purchased tickets to your event. The Ticket Purchase Followup is a great opportunity to:
Promote a Referral Rewards program to incentivize your attendees to bring their friends to your event
Share other events your organization is hosting
Showcase event sponsors
Feature more information about a charity partner or your nonprofit organization
FAQ – i.e. how to manage your tickets, where to find more info about the event, etc.
To set up an automated Ticket Purchase Followup email, navigate to Email >> Automated Emails. Click Ticket Purchase Followup.

First you need to enable the automated emails (you'll be able to edit content next!) Click the toggle to enable.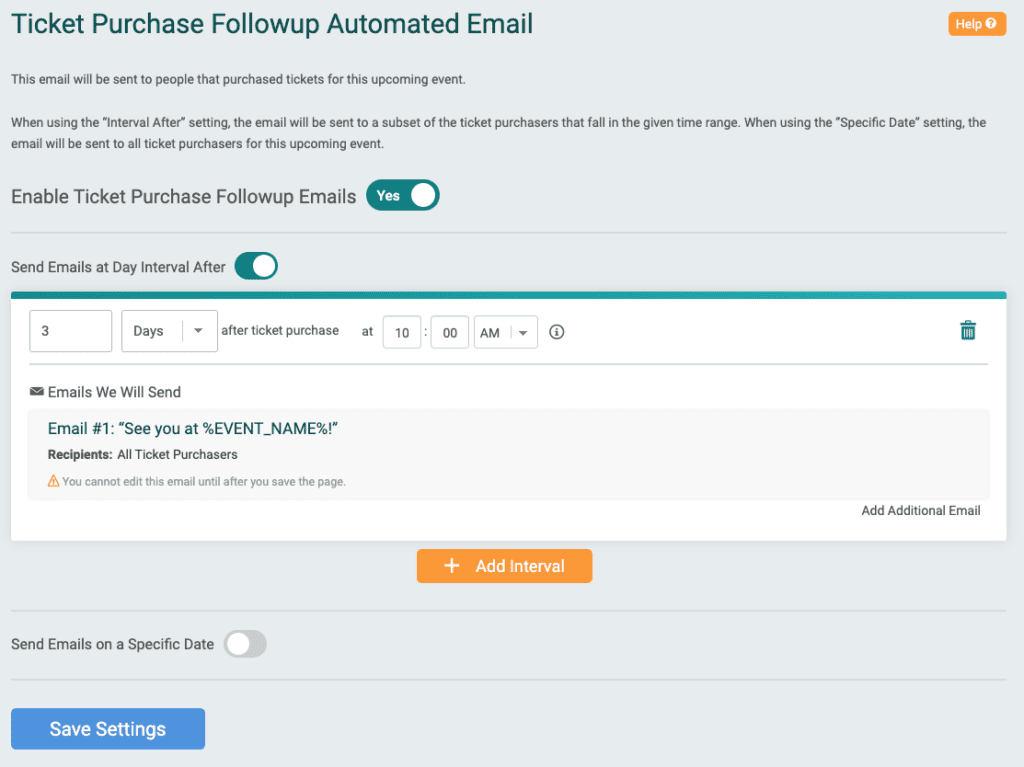 By default, the Ticket Purchase Followup email will send 3 days after someone buys tickets at 10am. You are able to edit the interval to any number of hours or days after a ticket purchase, as well as the time the email will be sent (if using days). In the example above when the time is set to 10am, then:
Someone who buys tickets at 9am today would receive an email at 10am 2 days from today.
Someone who buys tickets at 11am today would receive an email at 10am 3 days from today since 10am has already passed.
There is also an option to send emails on a specific date. This is the same functionality as scheduling an email to send to All Purchasers on a specific date/time.

You can add multiple follow up emails. While you want to be careful you are not sending your customers too many emails, you may want to stack follow-up emails. Click Add Interval to add another automated followup email. Note that purchasers will receive all automated emails at the cadence you set.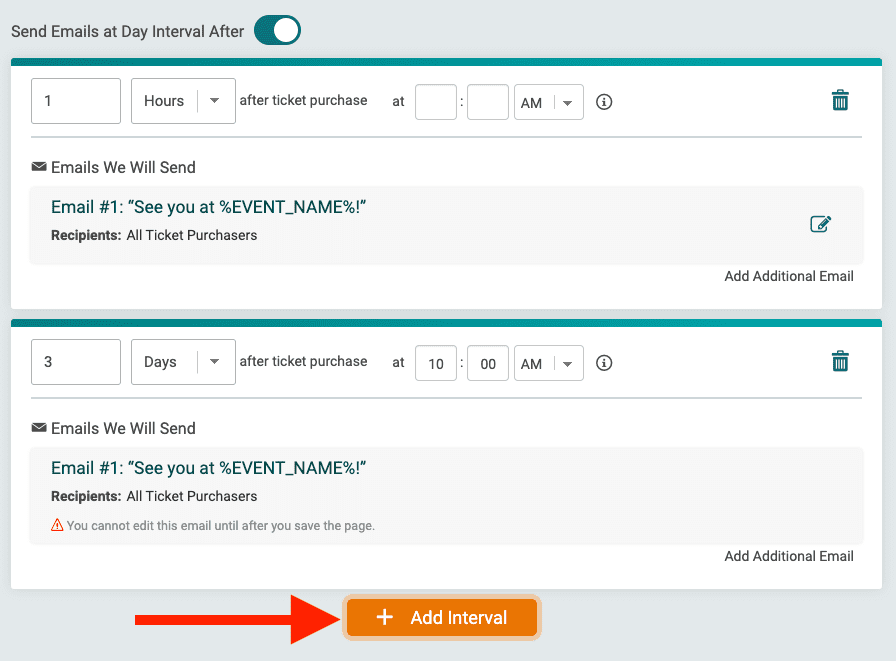 When you click Save, you can edit the default email, which is recommended so that you can customize and get the most value out of your automated email. Click Edit to start customizing.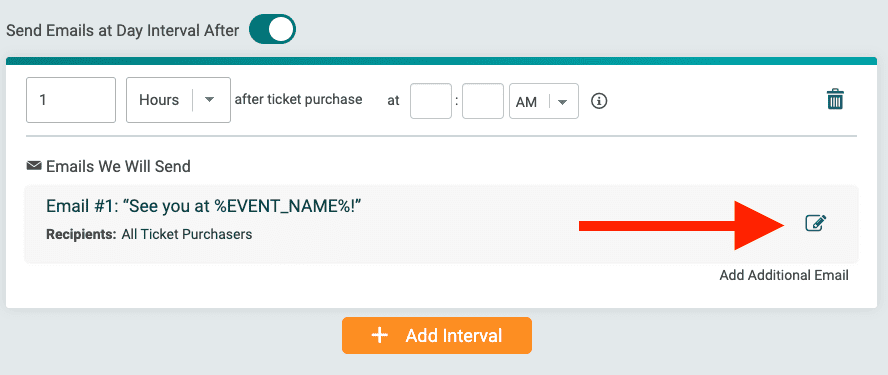 This will take you to the Email Builder where you can customize the subject line and content of the email. Note that the recipient list is locked to Ticket Purchasers; available placeholders are those available for ticket purchasers. In the example below, the default email content is replaced with Referral Rewards messaging for the sample event and scheduled to send 1 hour after someone purchases tickets.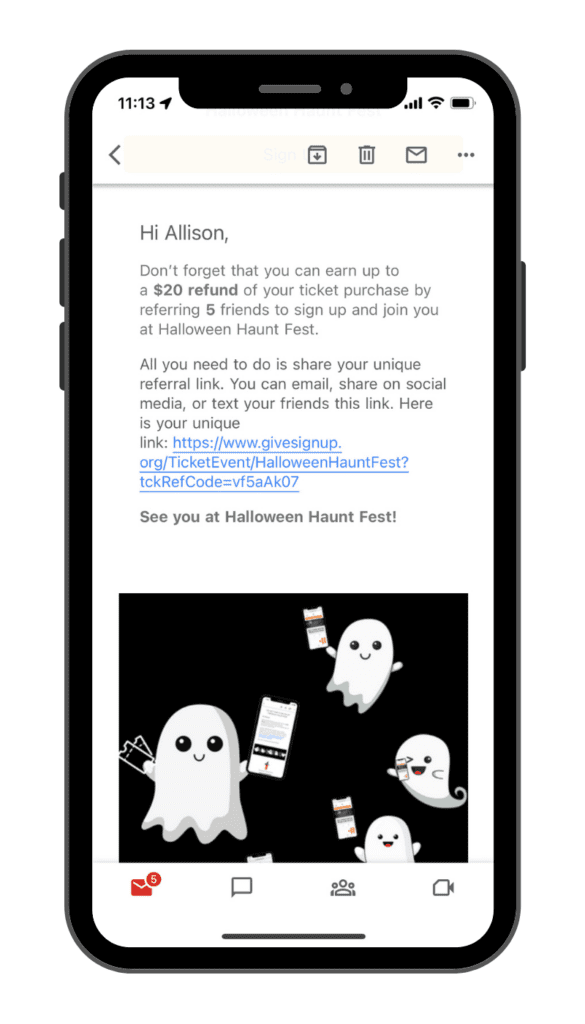 The Ticket Purchase Follow Up automated email enables your event to automate a drip campaign that targets your customers at the right time with a targeted message. We continue to make free and integrated email marketing more powerful for ticket events so that you can cut expensive email platform costs and leverage the power of our all-in-one ticket event platform.