Your supporters can now request a URL from your TicketSignup | RunSignup website to be sent via text. After texting a custom message to a designated short code, our system automatically sends a link to the user's mobile device. No URLs to remember or type in – just a few numbers to text and the link to register, donate, view results, purchase tickets, or volunteer is delivered immediately.
With this quick and easy way to send links, you can market your event with additional and more flexible ways for people to engage and support your organization.
Registration, Endurance, and Peer-to-Peer Fundraising Events
To get started on using quick text message links, go to Promotion >> Links for your Race or Ticket Event dashboard.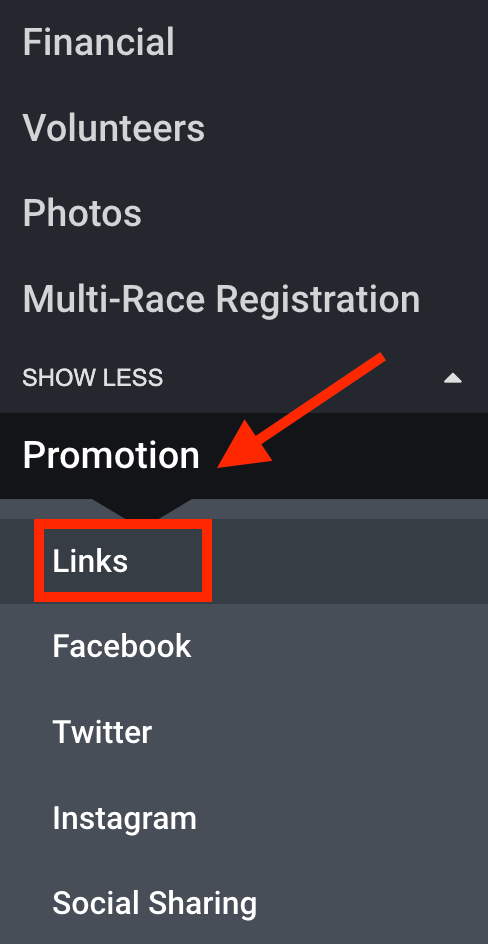 On the Links page, you'll notice that we still provide direct links to the race page and Facebook event. And for your convenience, we still give you the html code for pink, black, and white "SignUp" registration buttons.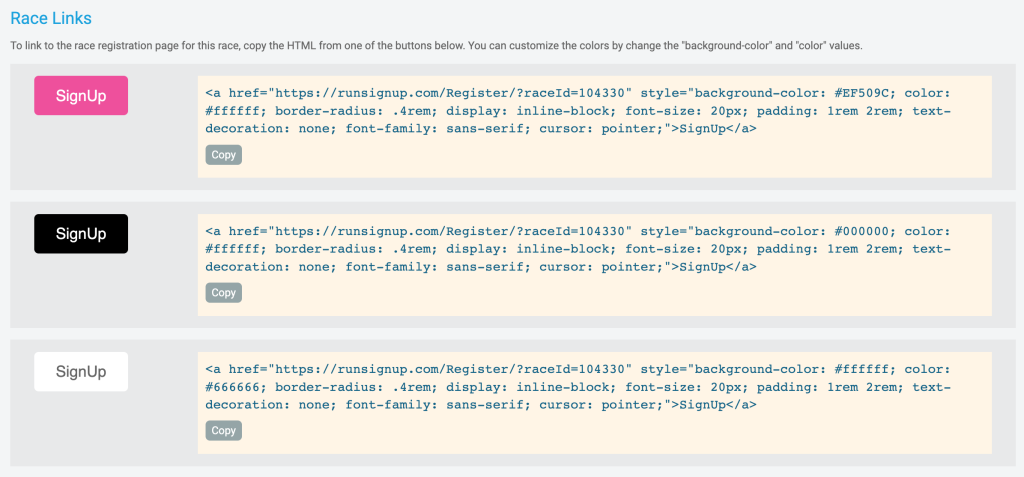 QR Code
Prior to this release, we already offered an auto-generated QR code for your TicketSignup | RunSignup website, but only for the homepage. The QR code is available in small, medium, and large sizes and can be downloaded by right-clicking on the QR code image and saving to your preferred destination on your computer.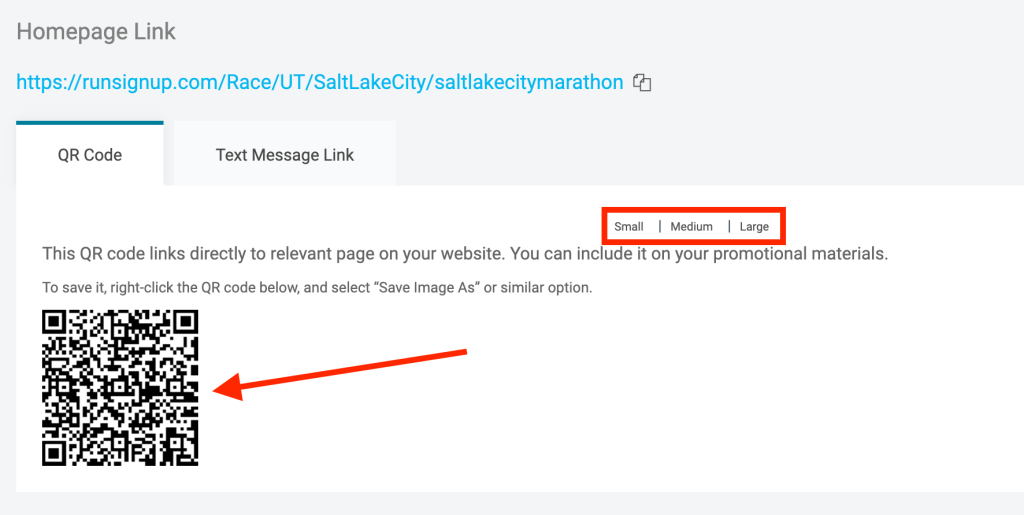 Quick Text Message Links
Now, we also provide text request services details in the Text Message Link tab. There's no need to enable the feature. When you create a race or ticket event, the system automatically creates a custom message and short code for you. The text and short link that will be sent out also shows you know exactly what your supporters will receive.

In the example above, the person wanting the link would text H1025 (message) to 49514 (short code) and would receive the link, https://runsignup.com/ts/H1025 (short link).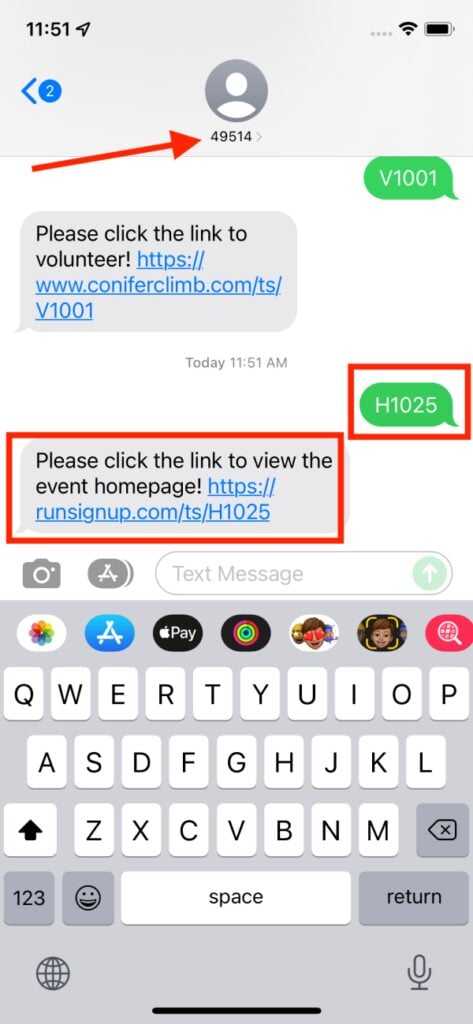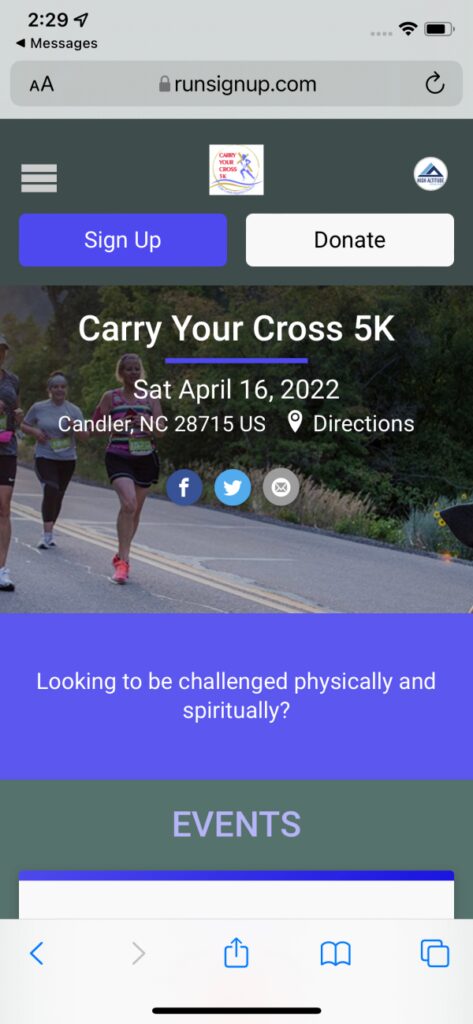 More QR Codes and Text Message Links
This update also features additional default links that your supporters can request including Donation, Photos, Results, Sign Up, and Volunteer links. Or you can use save the QR code for each to feature on event advertisements and signage.


Example: Registration, Endurance and Peer-to-Peer Fundraising Events
An example of putting these to use is printing 8.5″x11″ signs in plastic covers with the QR code and the quick text request message and short code for your Results Link around your race day results tent. By installing these simple posters, you have transformed every phone on site into a results kiosk. This frees up your results team to more effectively help those with questions and those looking to pick up their awards.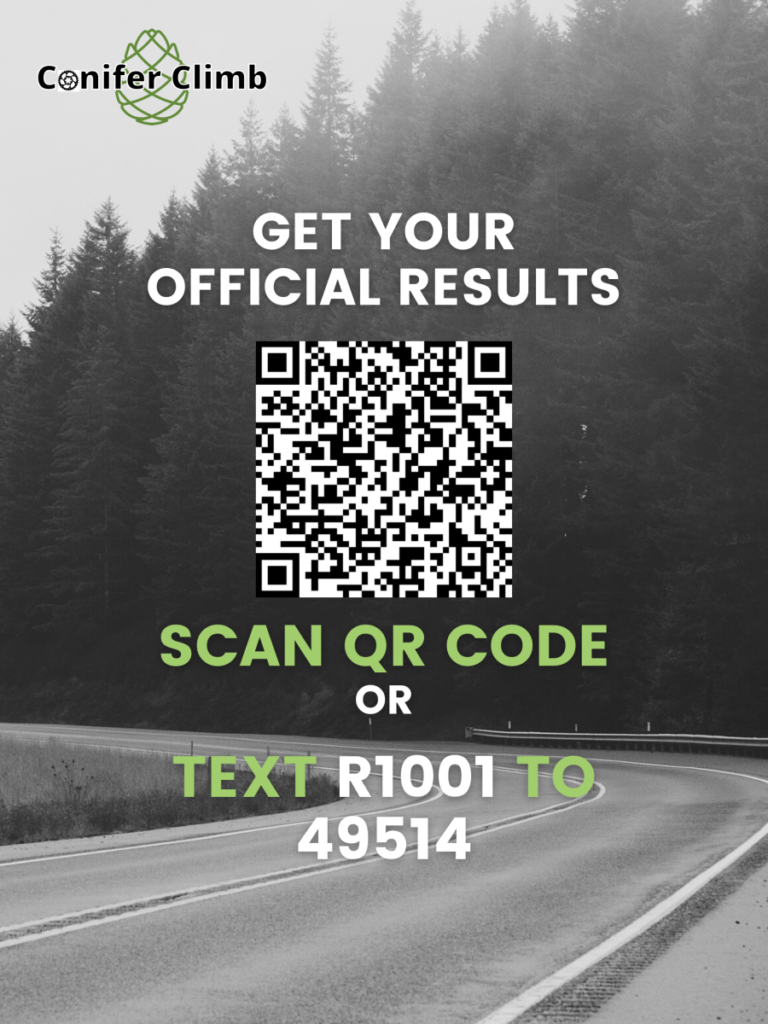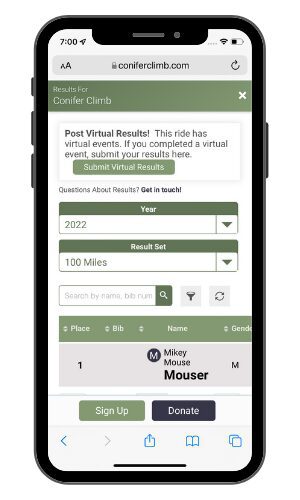 Ticket Events
Quick text message links work the same for tickets as they do for registration events (covered above). You can find the links and codes under Promotions >> Links. The only difference is the list of available links (although not that different!). For tickets, you can get QR codes and text request messages and codes for donation, homepage, and purchase tickets links.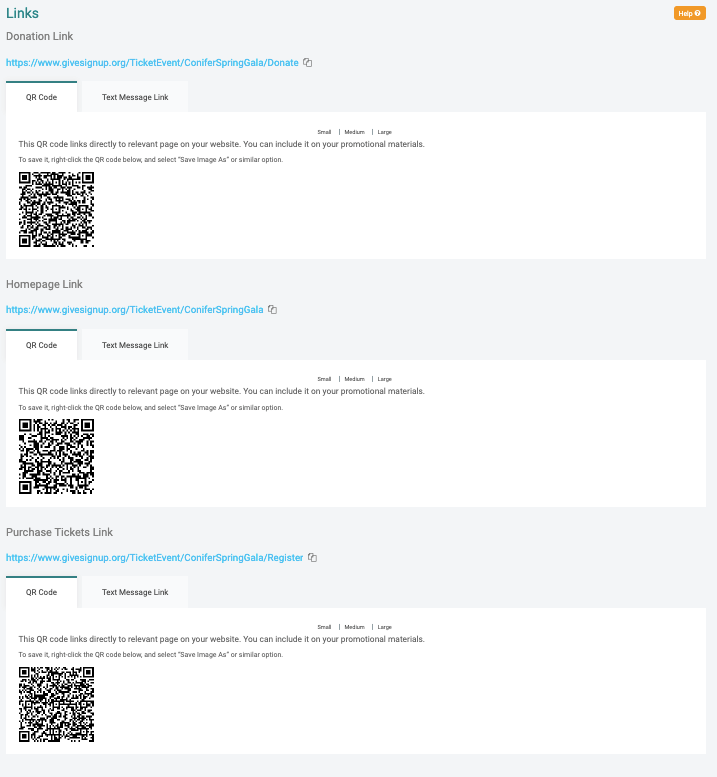 Examples: Ticket Events
Some examples in ticket events include posters announcing tickets are now on sale and flyers reminding attendees how easy it is to donate from the convenience of their own personal mobile device.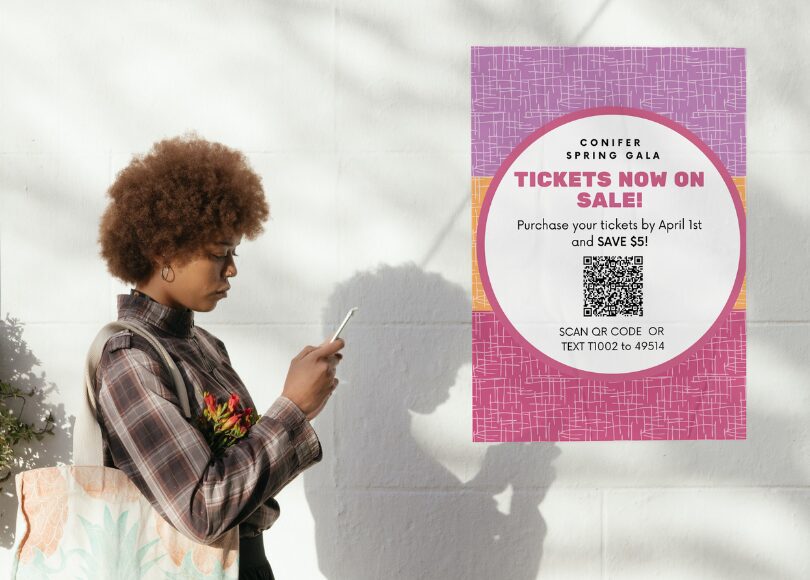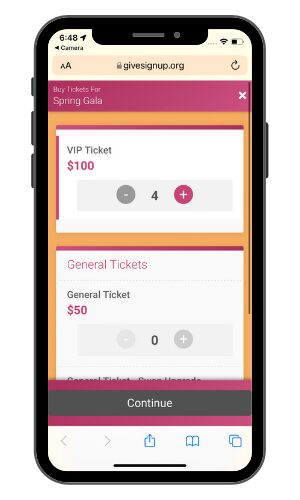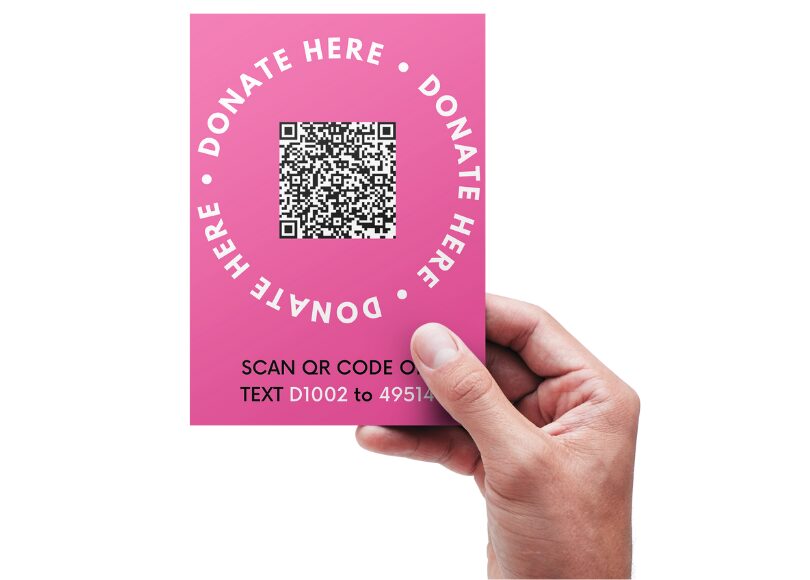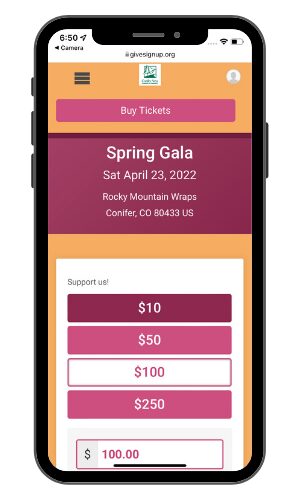 RunSignup | TicketSignup is committed to providing more tools and features for mobile devices that make it convenient for your supporters and fans to register, donate, sign up, get results, and purchase tickets. We already support the ability to send out custom text notifications for results and emergency texts for registrants that opt in. QR codes and quick text message links build on our existing text message services and add a modern and professional way to deliver information to help you raise and sell more.