While many events work support a cause, the level of emphasis on the cause can vary depending on the goals of the event. This option allows events with donation collection enabled to simplify their ticket purchase experience while maintaining the ability to collect donations from their ticket event website through the Donate button.
Reasons to skip the donations within the purchase path while providing the option to donate from the website include:
Increase the volume of tickets sold by decreasing the time it takes for purchase transactions to complete.
Avoid decision fatigue and minimize the number of abandoned purchases by reducing the weight of the ask on supporters.
Encourage multi-ticket purchases to pack the venue with attendees by highlighting the value of the event experience over straight donation support.
To remove donations from your ticket purchase path, navigate to Donations >> Donation Setup and click on the Display Settings submenu.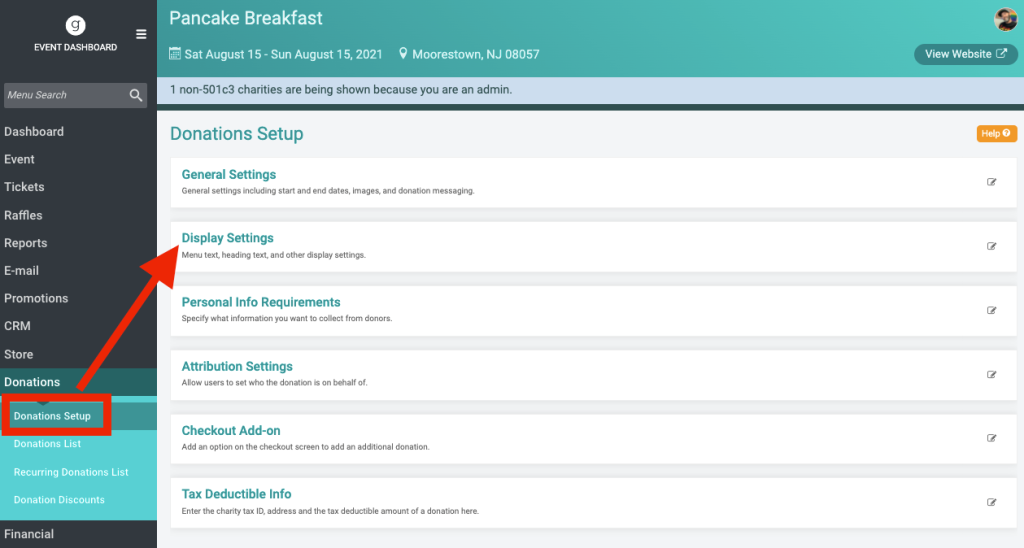 From the Display Settings page, find the Skip Donation Step in Ticket Purchase toggle and flip it to Yes.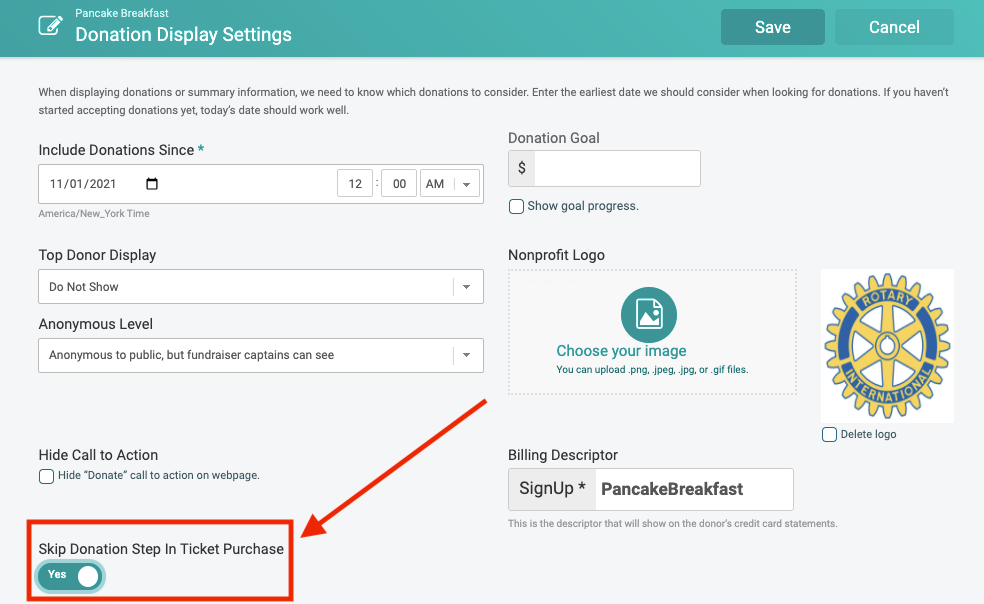 Supporters visiting your ticket event website will still have the ability to donate to organization by clicking on the Donate button from your homepage.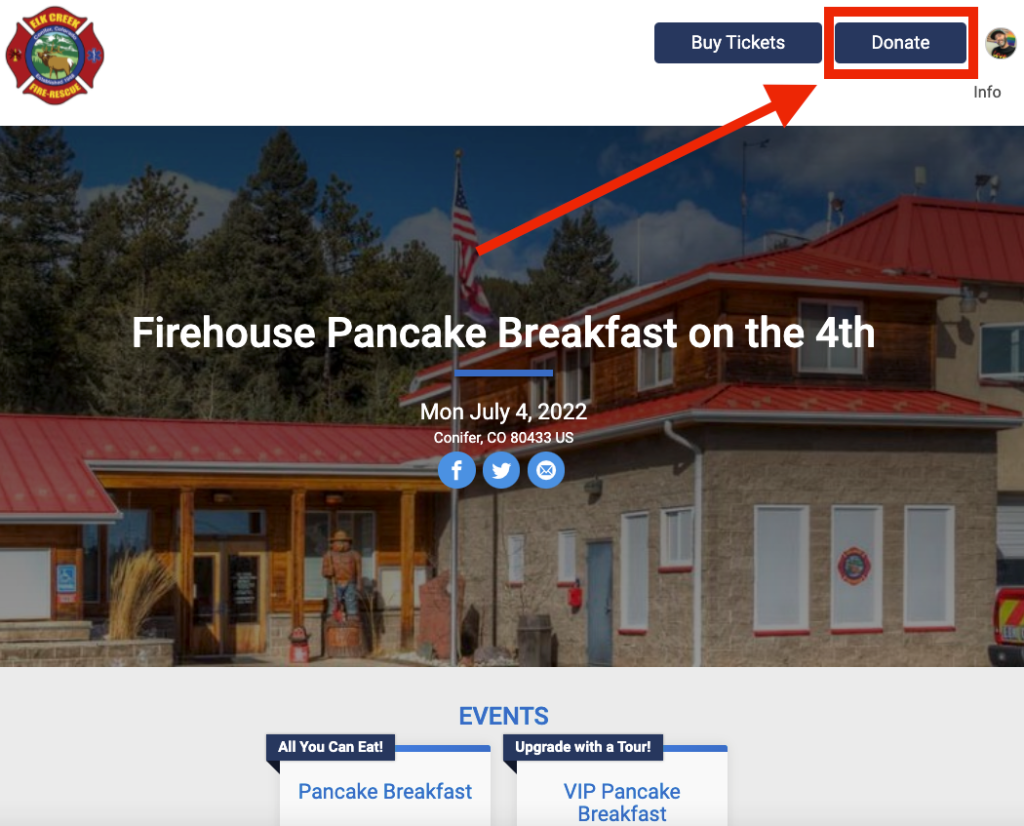 Skipping donations does not have to be a permanent commitment. You can turn donations back on or off at any time during the ticket sales period. This will prove useful when needing to process transactions more quickly on event day.
For additional support on setting up donations for ticket events, check out our Setup Donations Solutions Center that includes several articles with helpful tutorials.