There is a new notification for a daily summary of ticket sales that is automatically enabled for all ticket event directors. The new notification shows the number of tickets sold the previous day per ticket type and overall. The other column shows the total number of tickets sold for the event, by ticket type and overall. The daily ticket sales summary notification sends at 12:43am for each time zone.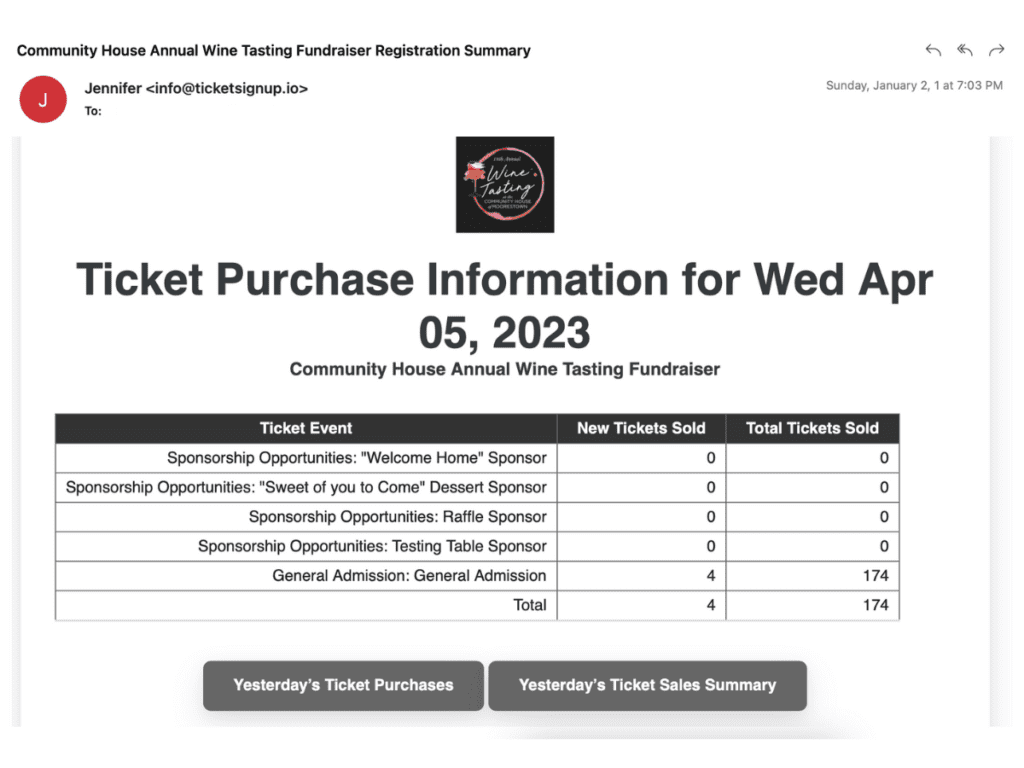 There are easy links to view Yesterday's ticket purchases as well as Yesterday's ticket purchase summary.
If you wish to add additional recipients to the daily notification who do not have access to the event, navigate to Event >> Notifications and click Daily Registration Summary.

Below the notification you can add more recipients.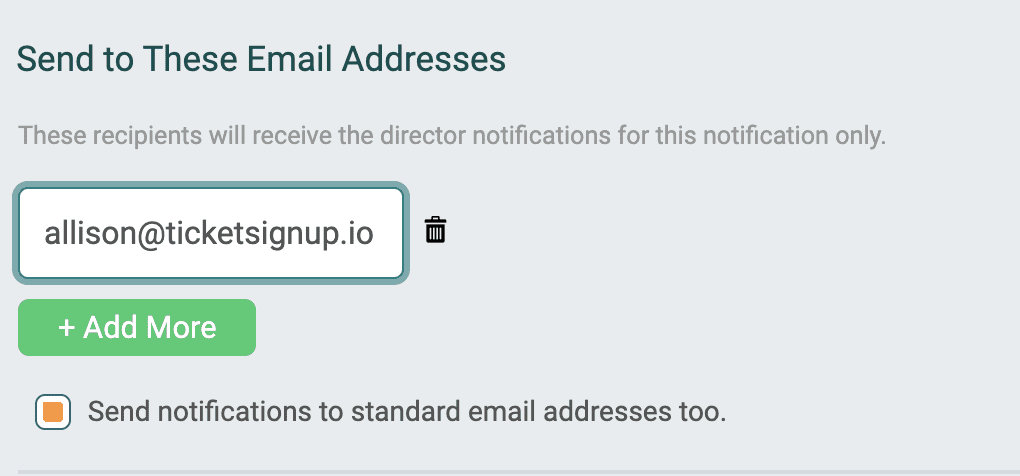 You can also customize the notification layout on this page. Click save once you have made updates.
If you do not wish to receive the daily notification with ticket sales, you can disable the notification. Uncheck the box to receive the notification and click save.

This is an exciting update to TicketSignup's notifications, making it easy for you to track your daily ticket sales.