TicketSignup, RunSignup, and GiveSignup are purpose-built for organizations that put on multiple events per year. For TicketSignup customers, these events may all be tickets, or a mix of tickets and endurance and/or peer to peer fundraising events. Examples of organizations using TicketSignup that host multiple events include:
Farms that do seasonal events like haunts, holiday light shows, and sunflower fests
Breweries and wineries that host ticketed events like tastings, beer fests, wine tasings, and runs throughout the year
Zoos that have fundraising walks/runs, galas, and holiday light shows
Event Management Companies and other small businesses that professionally put on events
Nonprofits with galas, (multi-location) fundraising walks/runs/rides, and golf tournaments
Townships and chambers of commerce that hold holiday light shows, fall fests, and special events
And more! We work with a variety of individuals, small businesses, nonprofits, and corporations that put on multiple events per year.
There are a lot of advantages to using TicketSignup when your organization has multiple events. This blog covers how multi-event organizations can leverage the TicketSignup platform to streamline and cross-promote events while cutting costs.
Create, Manage, and Cross Promote Events: Fast track event set up with options to copy ticket events. Share key functions like coupons and store items & inventory across all events. Effectively and efficiently cross promote your events.
Financials: Make financial reporting and reconciliation simple with TicketSignup's integrated payments platform.
Organization Websites: Every ticket event you set up automatically gets its own customizable website. Your organization can now also create a free website for your organization that isn't attached to an event – bring your own domain or subdomain for free!
Organization Email: Send emails to system lists across all of your events (for example, send a newsletter to everyone who attended the Gala, Golf Outing, and Fundraising 5k walk). Upload unlimited contacts with custom replacement tags to cut your Mailchimp and Constant Contact costs.
What's Coming Next: TicketSignup offers a lot of free and powerful functionality for organizations with multiple events today. We continuously invest in product and have a lot of features on our roadmap that add even more capabilities for multi-event organizations.
Create, Manage, and Cross Promote Events
Create and Manage Multiple Events
Once you create your first event from TicketSignup.io, you will be able to access My Ticket Events from your profile. From this page, you will see all of your upcoming and past events. Use the search at the top to quickly access an upcoming or past event. Click the blue button in the upper-right to Create a New Ticket Event. Copy any ticket event from the dropdown; this makes it fast to get more events set up while choosing to maintain the website, ticket set up, and more.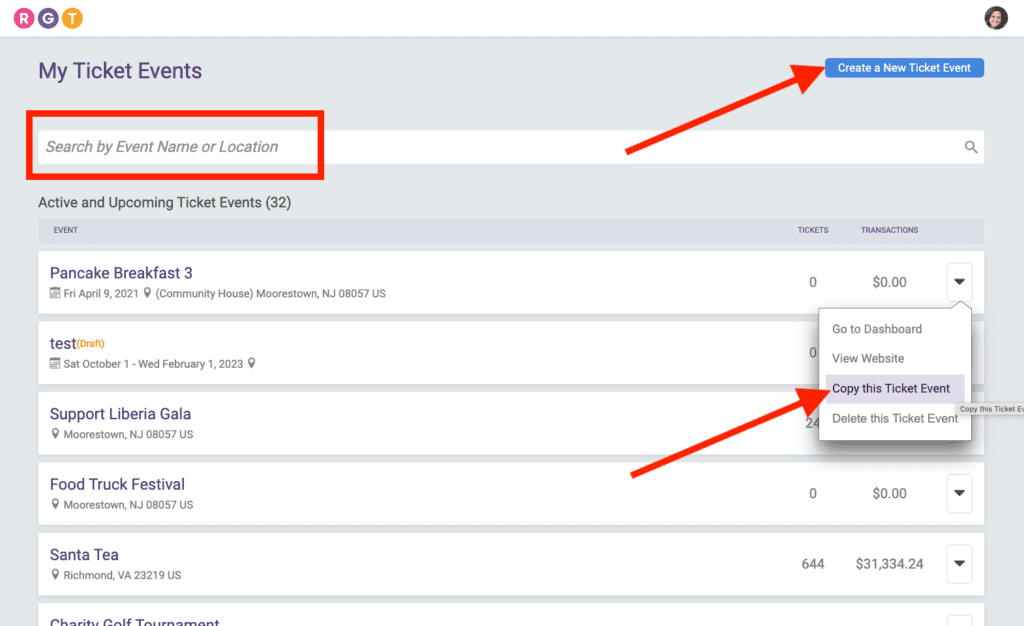 Add access to a ticket event by navigating to Event >> Secure Access >> Access. Add full event access or non-financial access for members of your team.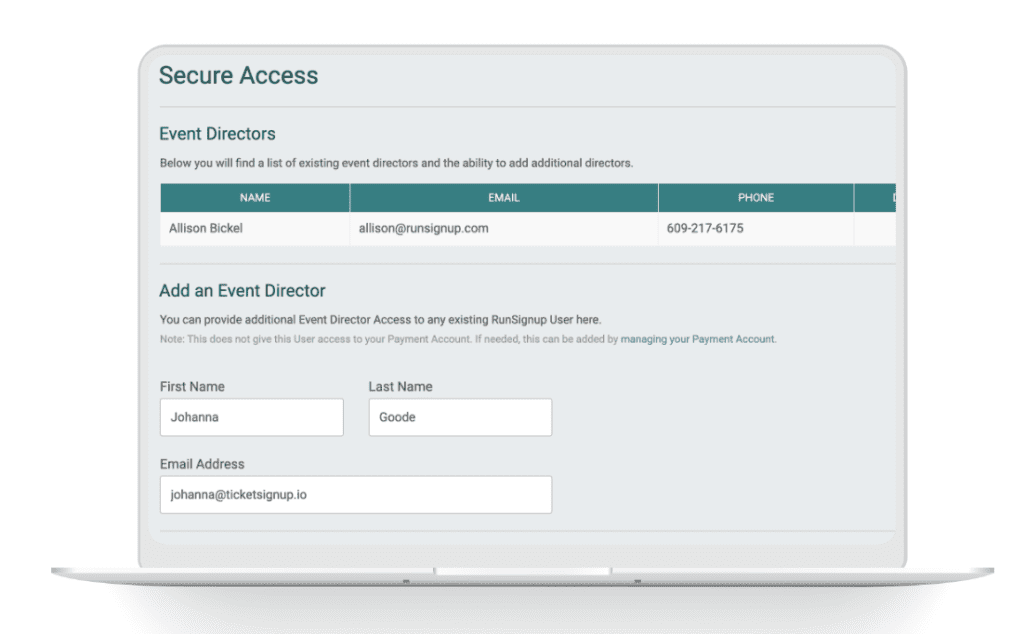 Leverage TicketSignup's Warehouse to manage your store item inventory across all ticket events. When you add an item to your ticket event store (Store >> Store Setup), you'll have the options to create a new item or use an existing item from the warehouse. Set item descriptions, display, and quantity available to keep sales in sync across all of your events.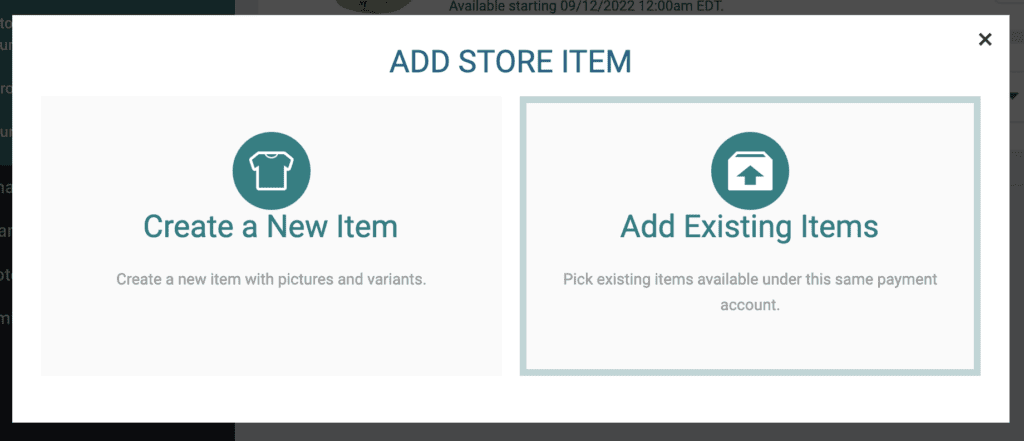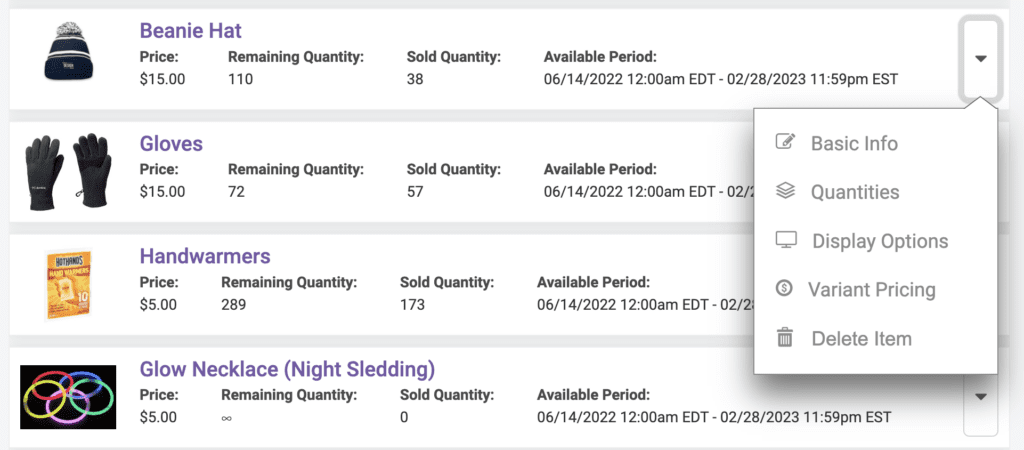 Cross Promote Ticket Events
You can share coupons across ticket events. Organize coupons in pools and share access to coupon pools across events. For example, create a Welcome10 coupon for $10 off and make it available for your Halloween Haunt or Holiday Lights Show.
Set up automated emails promoting your upcoming events that automatically send a set amount of time after someone purchases a ticket to one event. Enable the Ticket Purchase Followup Email by going to Email >> Automated Emails in your dashboard. You can set up one or multiple emails in the drip campaign. For example, schedule an email to send 1 hour after purchasing a ticket to promote the event's Referral Rewards program. Then set another to send 3 days after ticket purchase to promote other events. The Email Builder's content blocks make it easy and flexible to customize the display of upcoming events!
Feature a dynamic Event List on your ticket event websites that keeps your organization's event calendar up to date in real time. You'll no longer need to manually move upcoming events to past events – TicketSignup will automatically update when the event date has occurred. Go to Website >> Website Builder and add the Event List component. TicketSignup automatically displays all upcoming and past events associated with your payment account. You can easily include or exclude default or additional events.
Financials
Integrated Payments
TicketSignup is a PCI Level 1 Payment Facilitator. We process over $400 Million per year in ticket sales for events. It's easy to set up your payment account so that we can send you money for your ticket sales. Once you set up a payment account, it's even easier to add to other events that you set up. TicketSignup's integrated payments offers numerous benefits to events including:
Easy financial reconciliation for your events – single dashboard with all financials & easily exportable
Automated sales tax collection, remittance, and reporting
TicketSignup fights chargebacks for your organization
Consolidated payment notifications for all events
Access a single, exportable 1099K for all events
Payment Account Overview
You can access your organization's payment account at anytime from your Profile >> Payment Accounts. There are several tabs with different options to view payments, control access & payment settings, and add custom account codes.
Payments: View all pending and past payments. Click Transfer ID to view individual payment details, including event summary and easy exports of each line item like transactions, store orders, refunds, etc.
Settings: Control your payment settings, including frequency (weekly payout is default although you can also choose monthly or to hold payments until a certain date/amount). Add emails of team members you would like to receive payment notifications. Add access to your payment account – there are two tiers for Admin (can view and control all Payment Account settings and reports) and Use Only (can link payment account to any new event).
Custom Account Codes: Add custom account codes to your payment reports to make reconciliation even easier. Add up to two custom fields (i.e. department, department code) that appear in all of your payment account exports.
Easy for Event Directors without Payment Account Access: When your team sets up new events, we make it easy for them to add a payment account even if they don't have payment account access. Event directors can easily request that payment account owners link the payment account if they have access to another event using the same payment account.
Organization Websites
Your organization doesn't need to pay for a website. Create a free organization website on TicketSignup that's data-driven, easy to create (no coding required), and automatically SEO and mobile-optimized.
Domains and Subdomains
Bring your own subdomain or domain for free. TicketSignup automatically takes care of the SSL certificate so your website is always secure. It's easy to follow the steps to validate ownership of your domain.
TicketSignup's Website Builder makes it easy to design beautiful websites – no coding required. Add pages and menus to organize content. Leverage content blocks to feature dynamic content (i.e. Event List), images, text, call-to-action buttons, video, and more.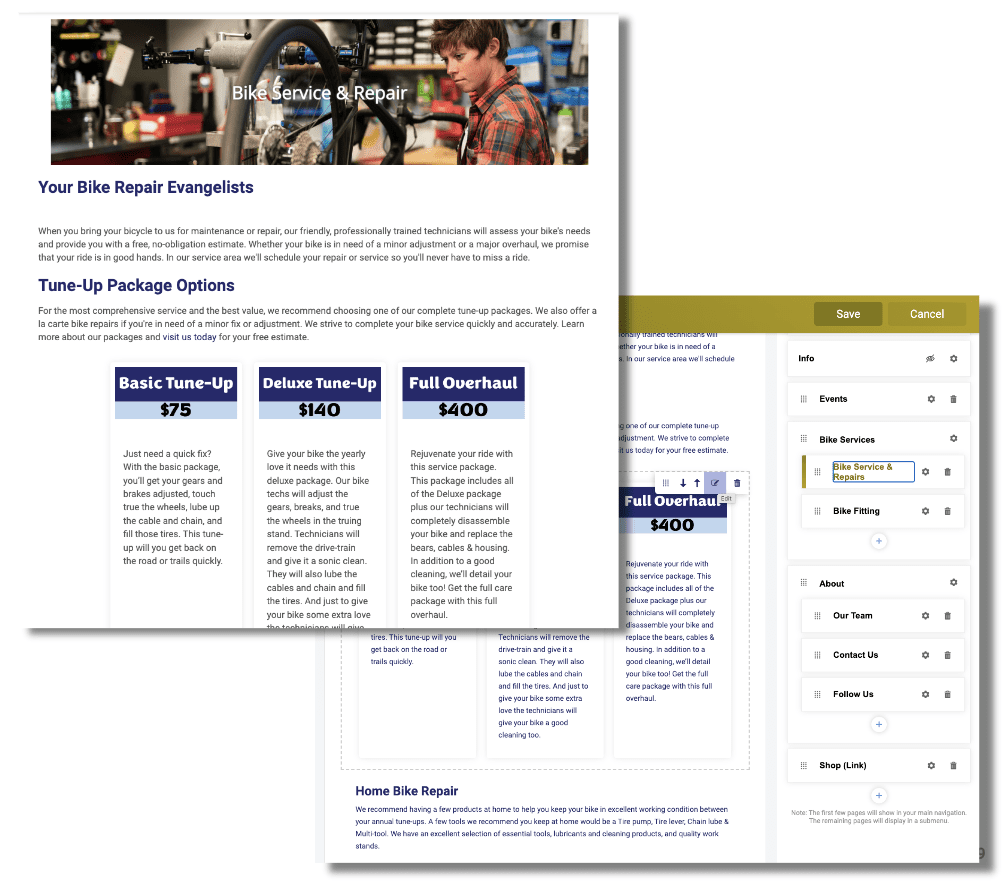 Organization Email
Use TicketSignup to send all of your organization's emails – for free! With unlimited contact uploads (we've had customers upload 400,000+ emails at a time) and unlimited email sends, your organization can stop paying for Mailchimp or Constant Contact.
In addition to importing your existing contacts, leverage system lists across your events. It's easy to include or exclude lists and filter on contact type (i.e. volunteer, donor, attendee, etc.)
Like the Website Builder, TicketSignup's Email Builder makes it easy to design beautiful emails without any coding. Use content blocks for advanced image, text, and content layout options. Send emails immediately or schedule for a set time. Use Email Reports to track sends, opens, clicks, and unsubscribes.
What's Coming Next
TicketSignup offers a lot of capabilities for organizations with multiple events to manage events, financials, websites, and email in a single and free platform. We are continuing to invest in features that add even more capabilities for multi-event organizations.
More Website Functionality: We will be adding more data-driven components, like Donation Goals that sum up the total amount raised across some or all of your events.
Enhanced Contact Lists: We will be adding enhanced filters to existing system contact lists. For example, send an email to contacts who went to at least two events and live within 25 miles of a certain zipcode.
Email Customer Journeys: Set up more automated drip campaigns with enhanced capabilities. For example, send a second email with a coupon offer to contacts who opened but didn't click the first email but don't send a second email to those who did not open the first email.
Membership: Offer membership options to your attendees with recurring membership payments and automated event discounts.