We have added enhanced import management capabilities for ticket events. You can now view a specific import and delete all tickets in a specific import. This is particularly helpful for events that bulk import large volumes of tickets at a time.
To view imports, navigate to Reports >> Individual Tickets. Click More Search Fields to expand the filters at the top of the report. There is a new filter for Ticket Import where you can select a specific import. Select the import that you want to view or manage then click Search.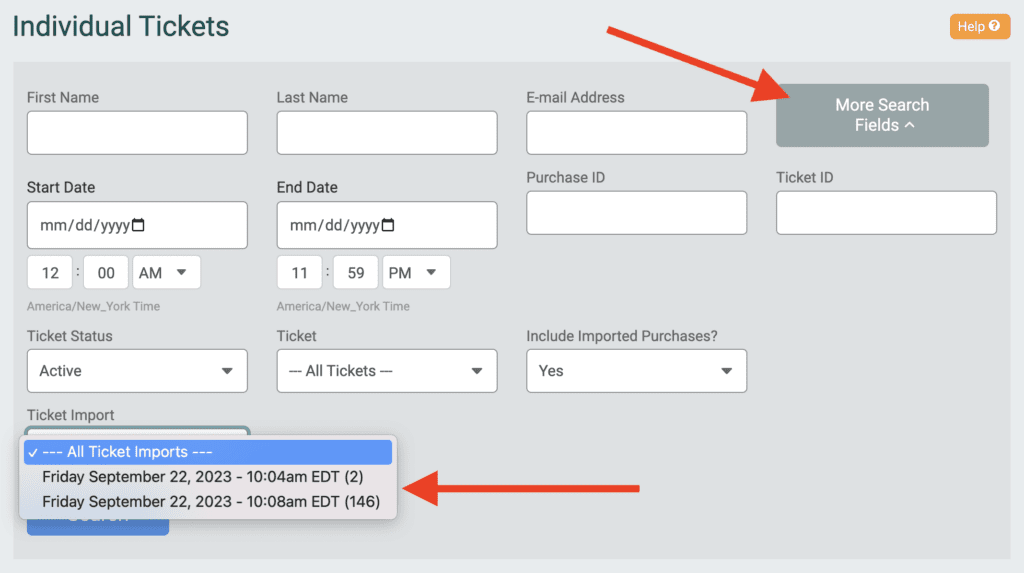 This filters the tickets report to show all individual tickets included with that import. You can easily verify that the data you imported is correct.
If you made a mistake with your import and want to delete the imported tickets, navigate to Tickets >> Ticket Imports. There is a new option to Manage Ticket Imports on the page. Click to expand. Then click the import that you want to delete.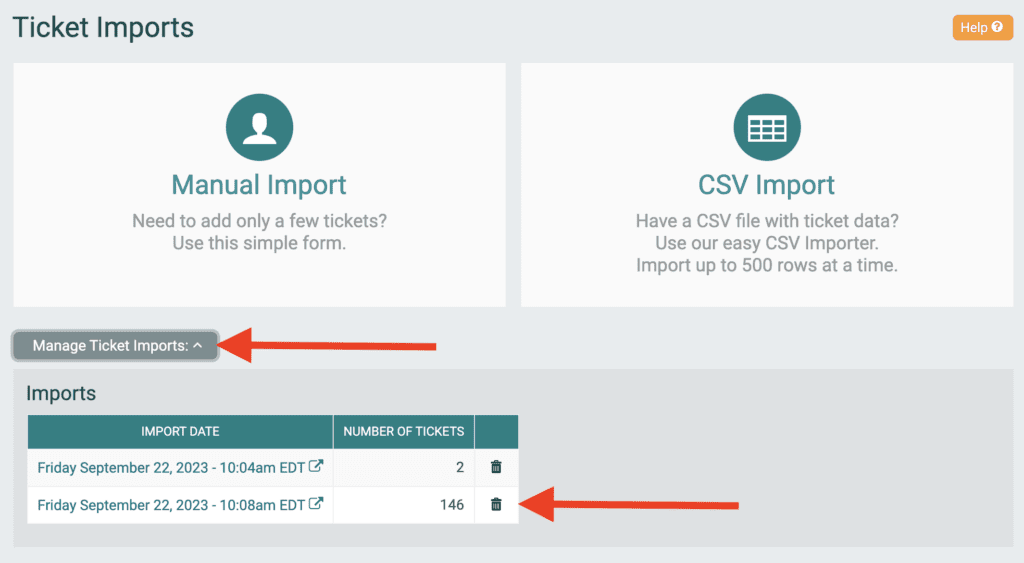 There is a pop-up to confirm that you want to delete the import.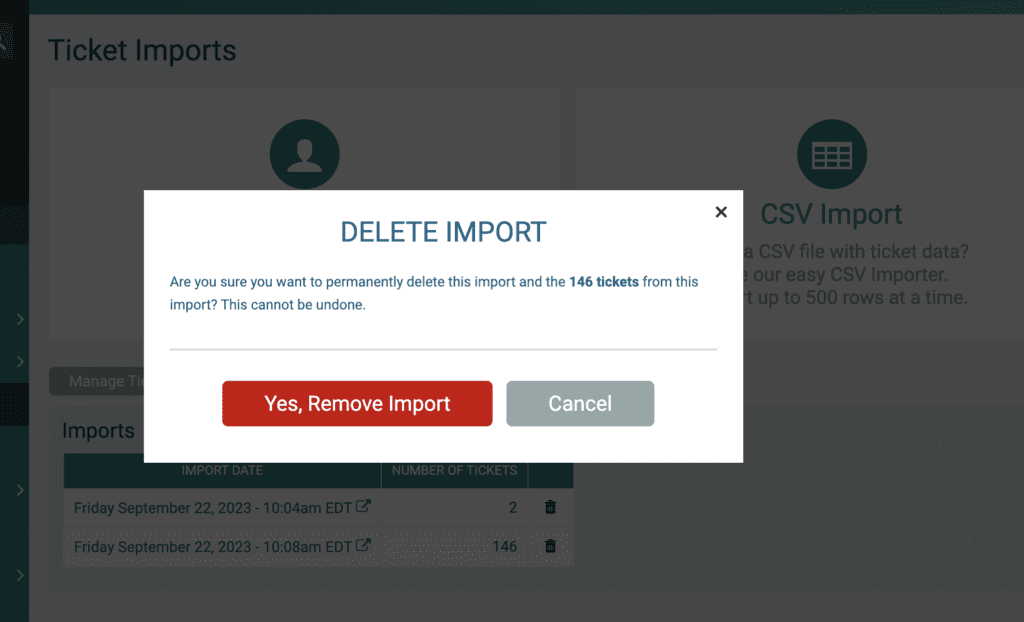 This update makes it easier to manage large imports for ticket events.