Events are an engaging way for vineyards to promote their wines, discover new customers, increase vineyard foot traffic, and drive sales. TicketSignup and RunSignup works with hundreds of events put on by and at wineries and vineyards across the US. In this blog, we highlight 5 creative events that get people to visit and sip wines at vineyards and wineries across the country.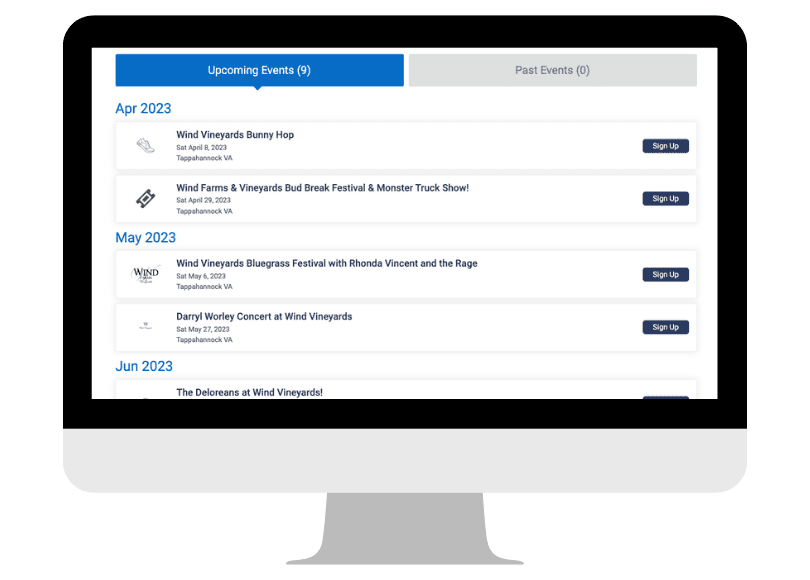 Wind Vineyards is located just outside of Tappahannock, Virginia on a 700-acre farm. In addition to producing a variety of wines, Wind Vineyards is focused on becoming one of the Mid-Atlantic's premier agrotourism operations. Their events range from wine tastings and live music shows to monster truck events and festivals, with all tickets sold on TicketSignup.
Why We Love It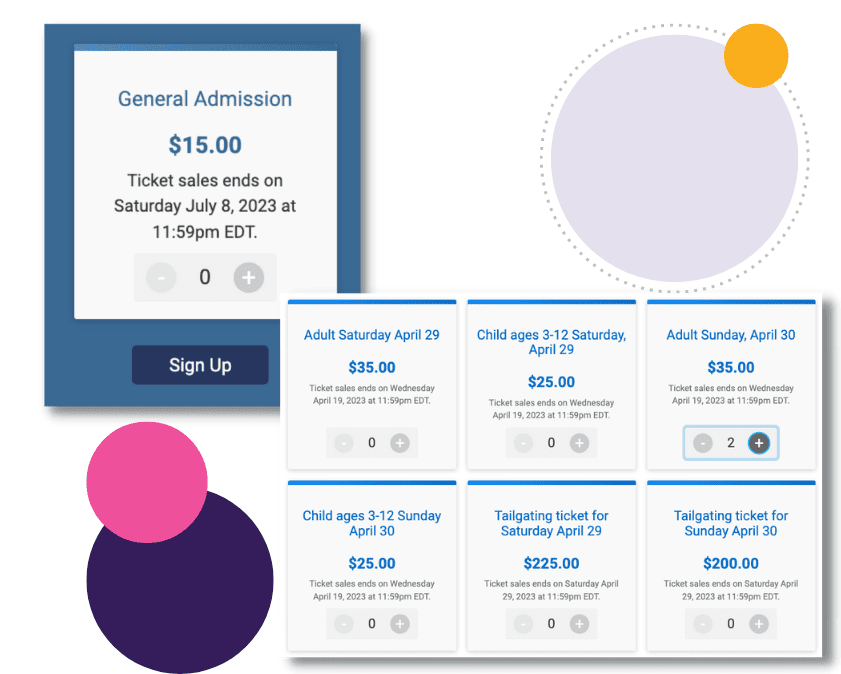 Flexible Ticketing: Wind Vineyards' events are diverse and each requires a unique ticketing set up. For example, the Bluegrass Festival has both general admission and specific VIP table options. The Monster Truck Show sells tickets for different dates and ticket types. The Honky Tonk Heroes Concert has simple general admission tickets available.
Event List: With events happening throughout the year, Wind Vineyards uses TicketSignup's dynamic Event List to feature upcoming and past events. TicketSignup automatically updates the calendar as events occur so that websites are never out of date – no manual work needed!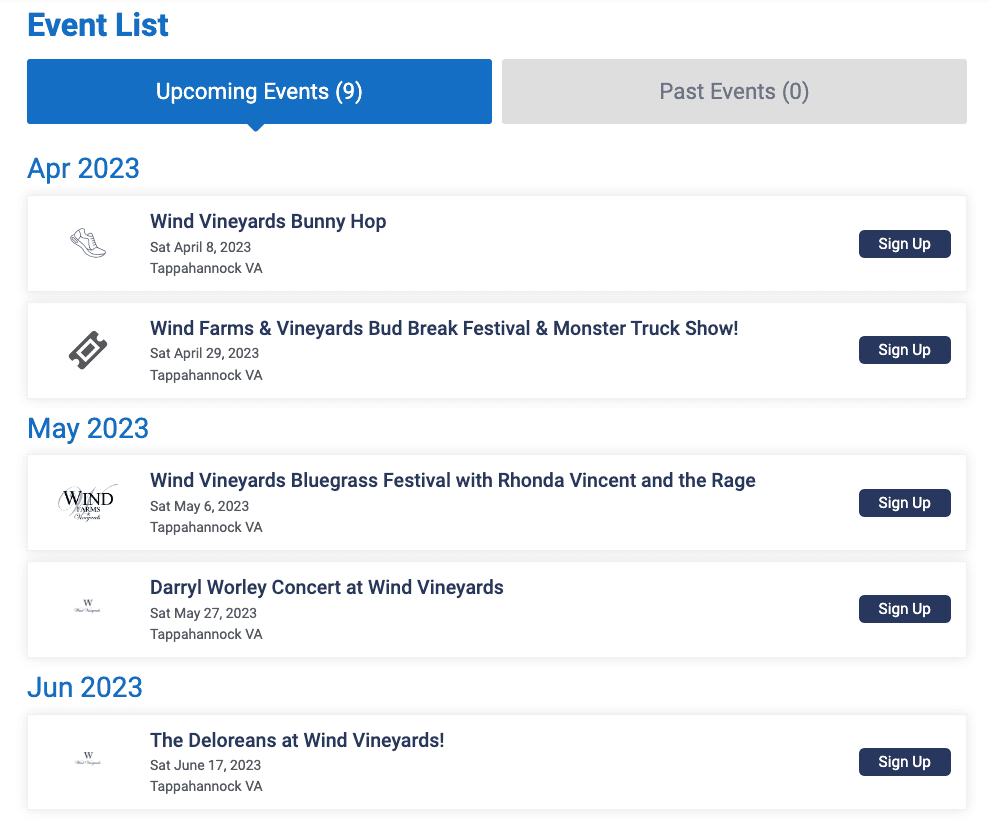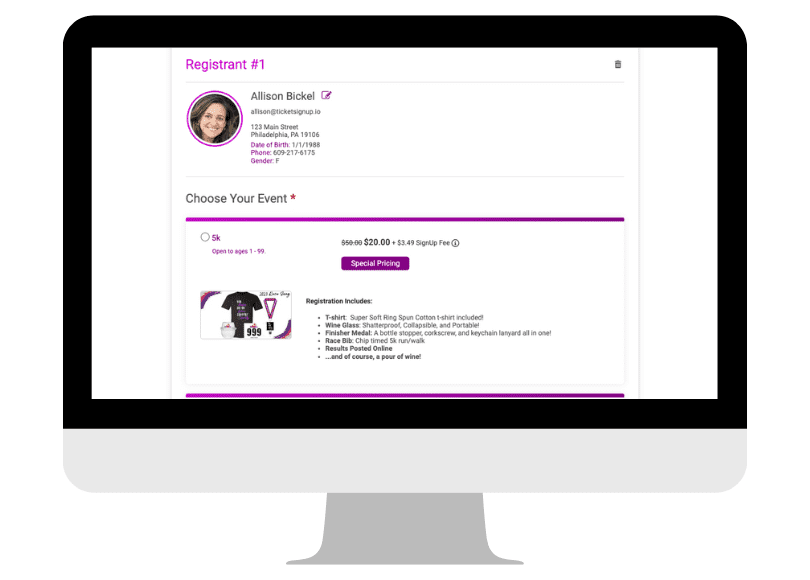 The Wine Run 5k is a series that features more than 50 destination wineries and vineyards throughout the US. With tag-lines of "Run Now, Wine Later" and "Not Just a Race, It's an Experience", each location has 5k and 0k options so that anyone can participate. All participants receive custom swag and a finish line wine pour.
Why We Love It
Team Discounts: To drive registrations without spending tons of money on online ads, the Wine Run 5k series offers bottles of wine to team captains that get their teams to a certain size. Teams of ten get one bottle of wine from the winery where the 5k is located; teams with more than 20 get 5 bottles.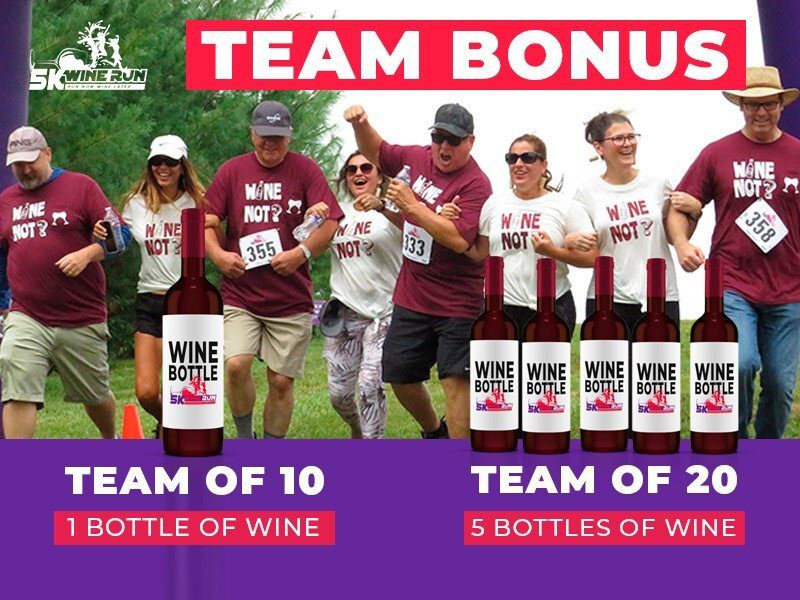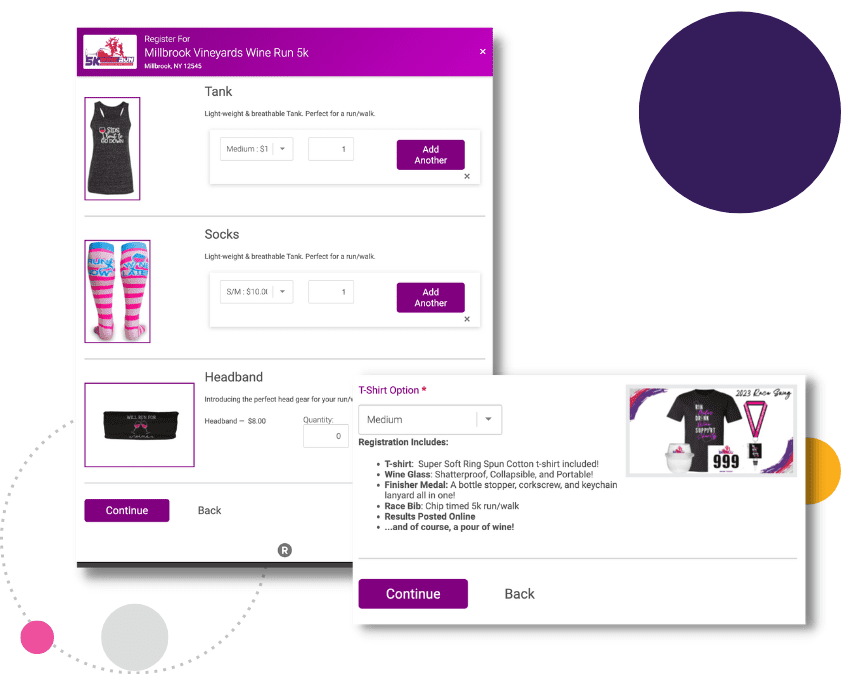 Swag: The Wine Run 5k is all about the merch. Each registration gets a shirt, travel-friendly wine glass, medal, and a wine pour. There are also options to buy additional swag, which earns additional revenue across events.
Photos: The Wine Run 5k takes finish line photos at all of the races. RunSignup's powerful photo tagging via Tagily automatically features photos with individuals' results so that they get even more race souvenirs that cost your event nothing.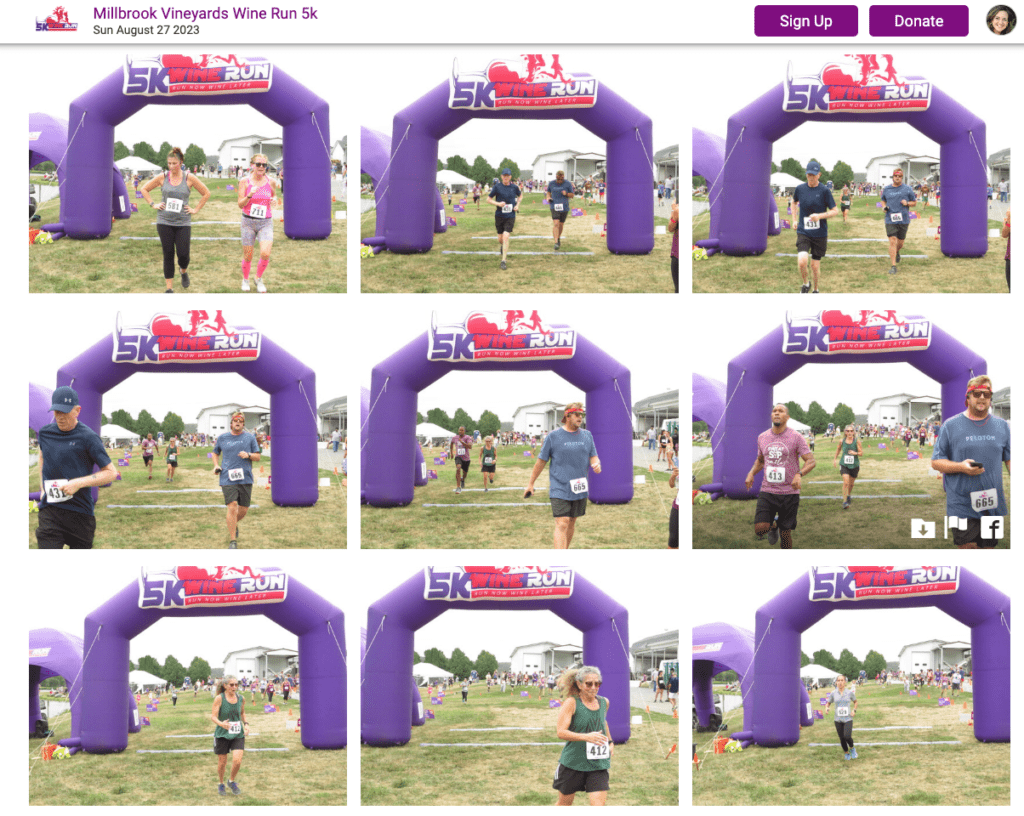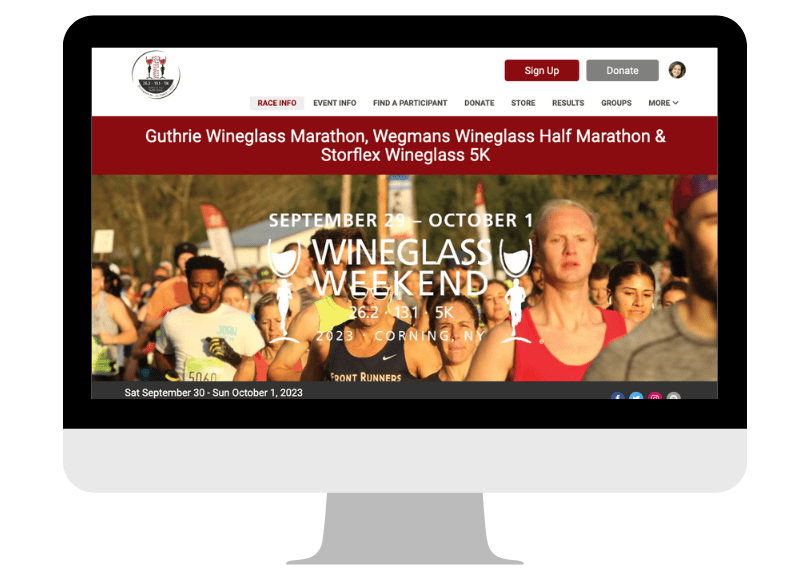 The Guthrie Wineglass Marathon celebrates the Finger Lakes wine country with a weekend of events that drives tourism to the region every fall. Distance options range from a 5k to a marathon, with options to complete the Pinot or Riesling Challenges of 3 events.
Why We Love It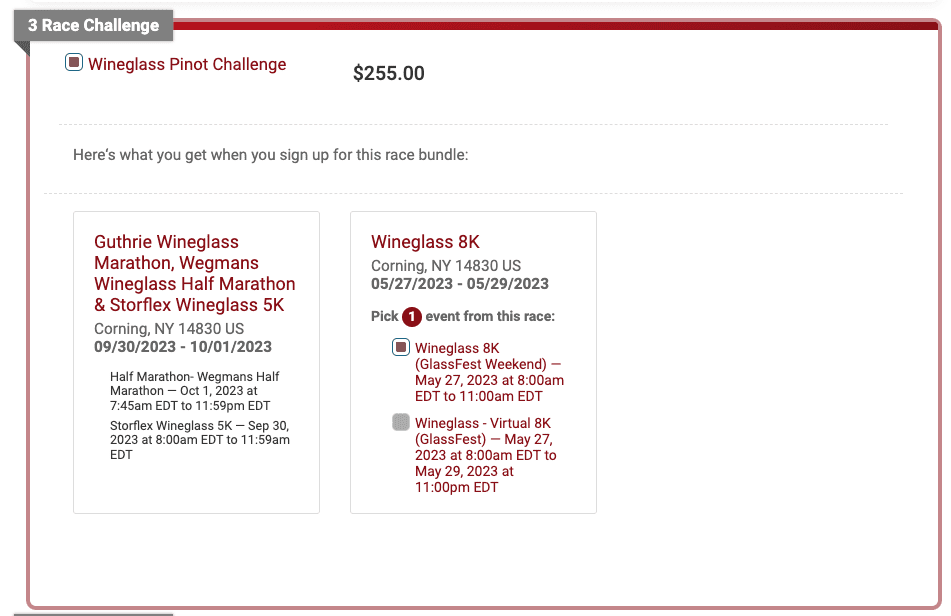 Branded Challenges: The Pinot Challenge allows participants to compete in the half, 8k, and 5k; the Riesling Challenge is the marathon, 8k, and 5k. RunSignup automatically places participants who sign up for the Challenge into each event to make bib assignment and results simple and automated. The Wineglass Marathon enhances the wine-themed challenges with additional awards and exclusive medals.
Charity Partners: Since 2015, The Wineglass Marathon has raised more than $70,000 through donations for its local charity partners. Each year features a few local nonprofits, and every participant is given the option to donate when they sign up or as a standalone donation from the website. RunSignup makes it easy for events to feature multiple nonprofits, as well as options to set up donations to get paid directly to the charity partners.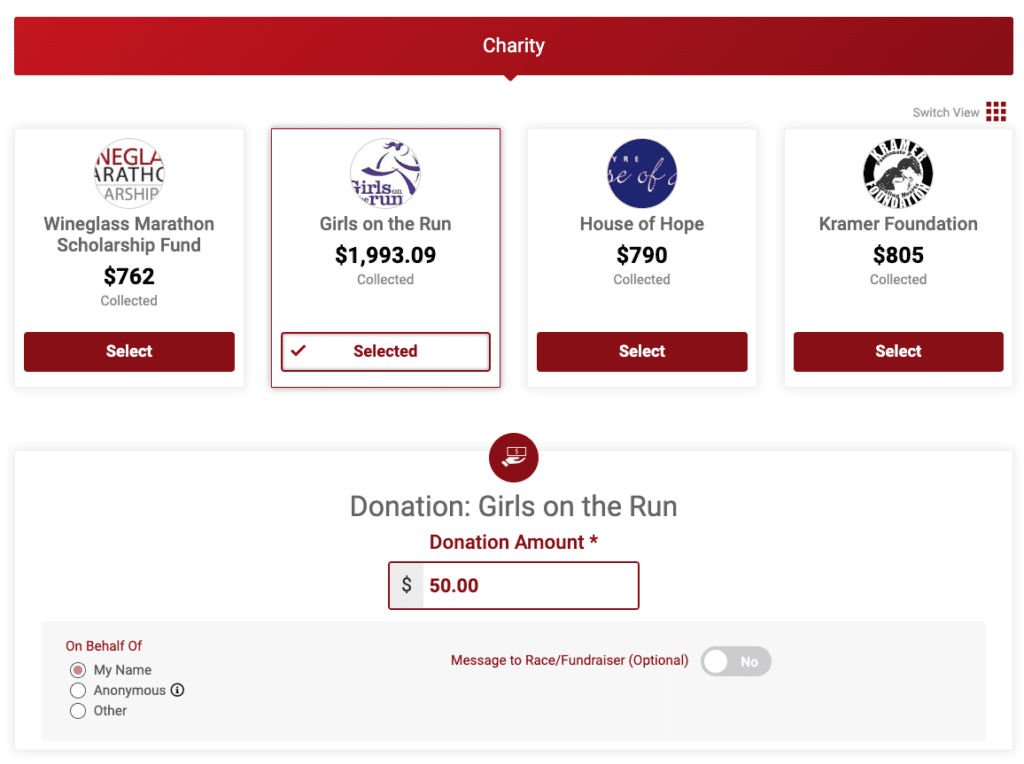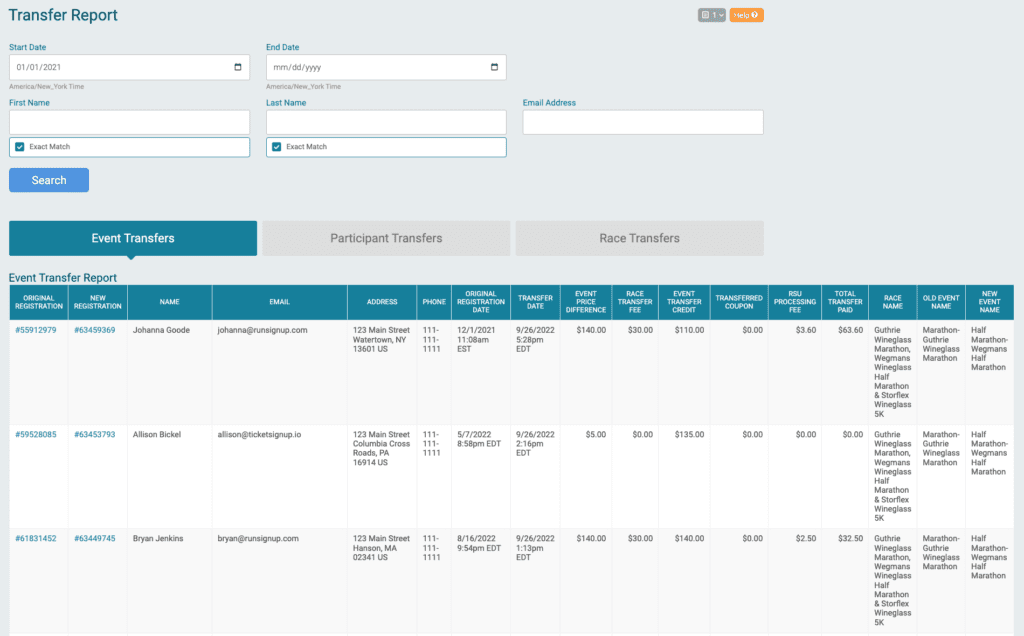 Event Transfers: When there's a marathon, it's likely some participants will want to switch to a shorter distance. The Wineglass Marathon enables self-serve transfers so that registrants can switch their event at any time. They also charge a $40 fee to switch distances, earning additional revenue for the event.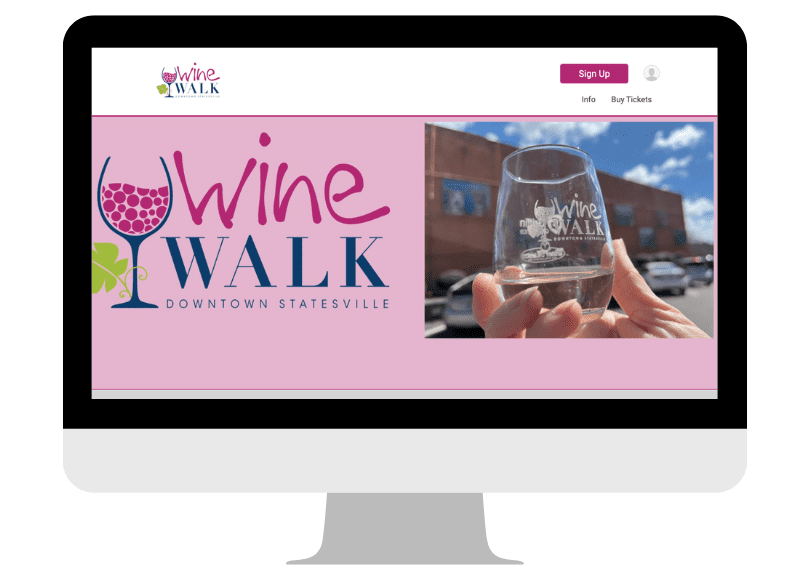 The Downtown Statesville Wine Walk brings tourism to Main Street. Each ticket receives a commemorative wine glass and twenty tokens that they can use at participating locations to sample local and regional wines. With a walking map and a free trolley to go between locations, attendees get to experience both wines and Statesville, North Carolina.
Why We Love It
Price Increases: The Downtown Statesville Wine Walk increases the ticket price from $25 to $35 for event day purchases. This incentivizes people to commit to the event and pre-purchase tickets, so that the event gets revenue ahead of EventDay and word of mouth marketing from people who already have tickets.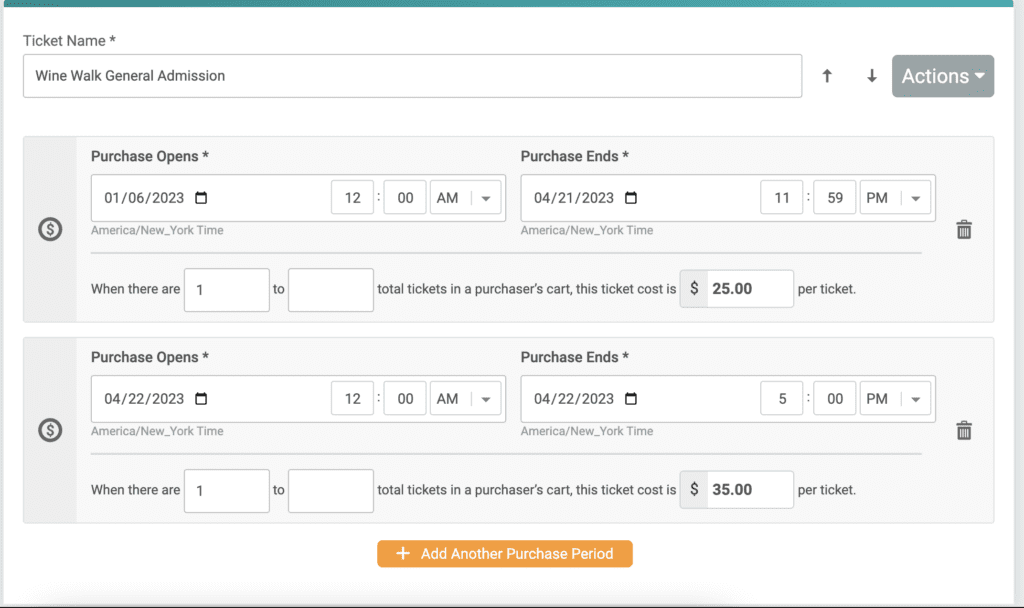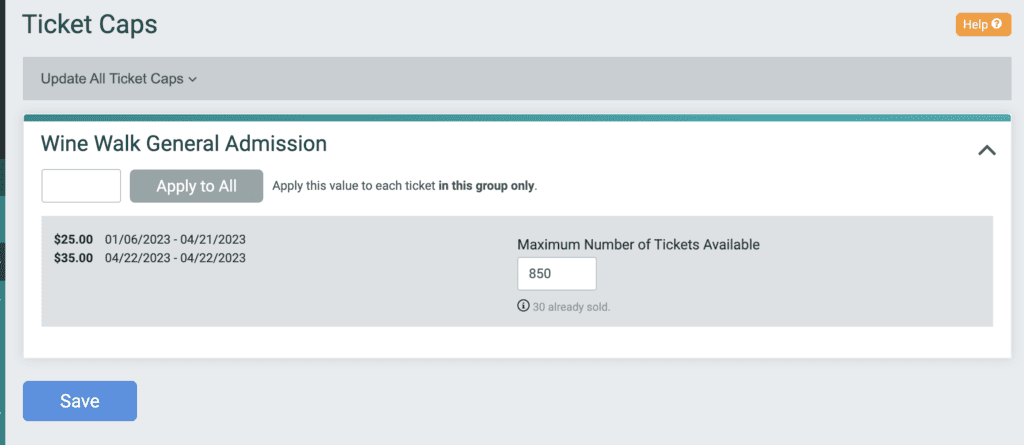 Ticket Caps: TicketSignup makes it easy to set and adjust caps. The Downtown Statesville Wine Walk set their event cap and also features the number of tickets remaining in the purchase path.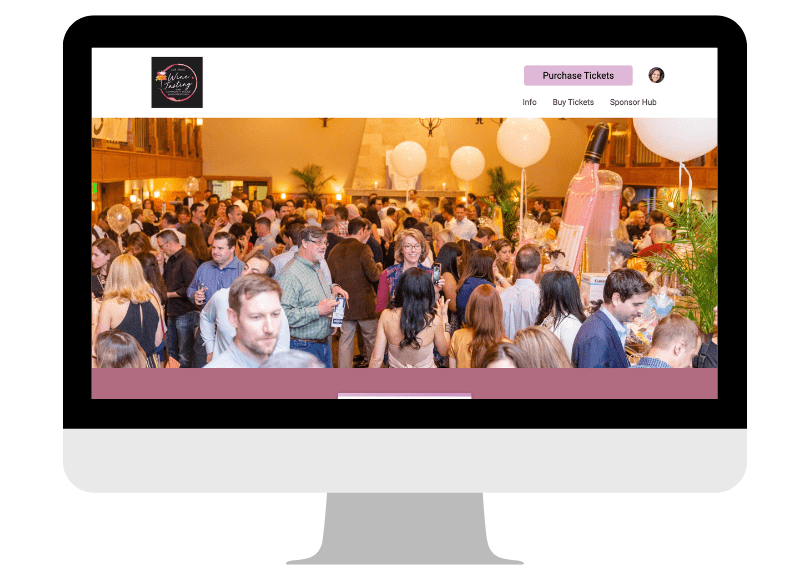 The Moorestown Community House hosts an annual wine tasting fundraiser to raise money for the Community House. Hosted at the Community House, they leverage sponsors like Wegmans and local wine stores to supply wine from across the world for attendees to taste.
Why We Love It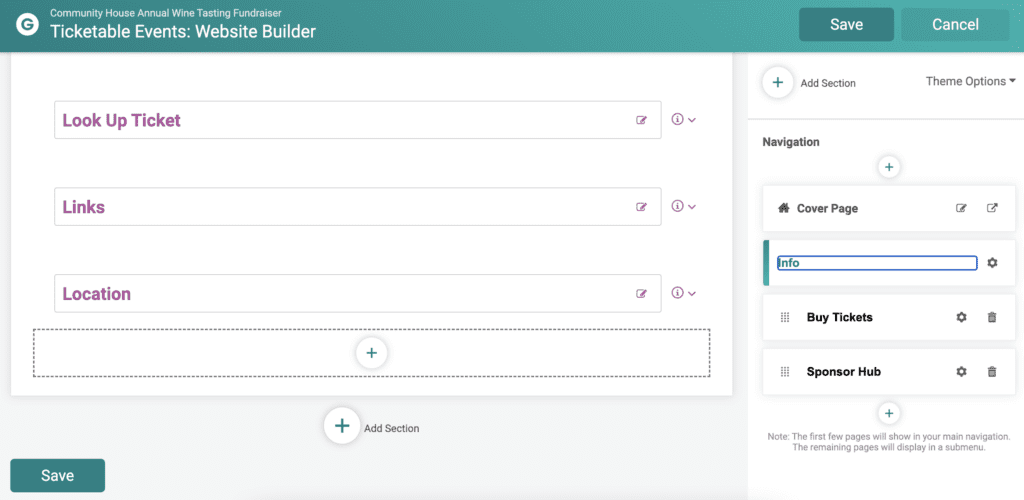 Website: With lots of images, data components like a countdown clock, menu items, and more, the Moorestown Community House leverages TicketSignup's free website capabilities to build out a full event website. It's easy to update with relevant event information as opposed to the main Community House website, and features calls to action to Buy Tickets and Donate.
Sponsors: Sponsors are key to the Moorestown Community House's fundraising events. There is a Sponsor Hub menu item with details on how companies can become sponsors. The website and TicketSignup's free Email Marketing enable the Community House to promote their Sponsors throughout touch points with attendees.