We had a large event open ticket sales today at 11AM EST. They sold out in 33 minutes, with over $1 Million in ticket sales in the first 12 minutes.
This video shows some of the traffic and transactions happening on TicketSignup. The purple dots are ticket website views (there were over 170k just for this one large event) and the pink dots are ticket purchases. The blue and orange dots are RunSignup website views and registrations – a lot of other activity happening in addition to a sell-out event!
People bought tickets very quickly. Last month we announced the release of Apple Pay, which makes it even faster to check out. The first ticket purchase only took 28 seconds from hitting the website to confirmation (they did use Apple Pay)! The peak was at 11:03 with 332 ticket purchases and 1,070 tickets sold (average of 3.25 tickets per cart):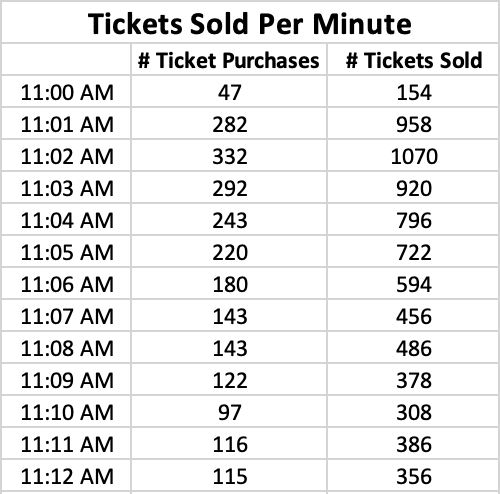 Scalable Infrastructure
More than 2,850 events sold tickets and registrations this morning on our platform during the sell-out ticket event. Transactions remained fast the entire time, with a max of 200 milliseconds (.2 second) response from our servers: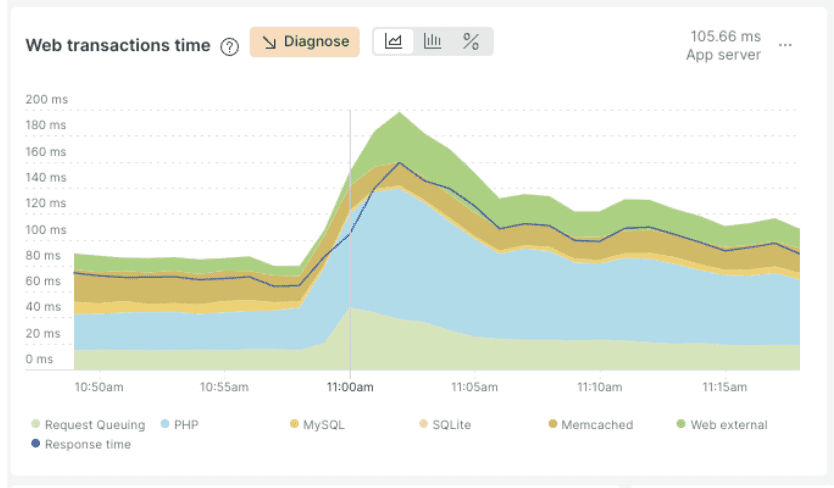 This volume was all on our normal infrastructure, which can handle about 2,000 transactions per minute in our normal configuration (and we can scale to much higher).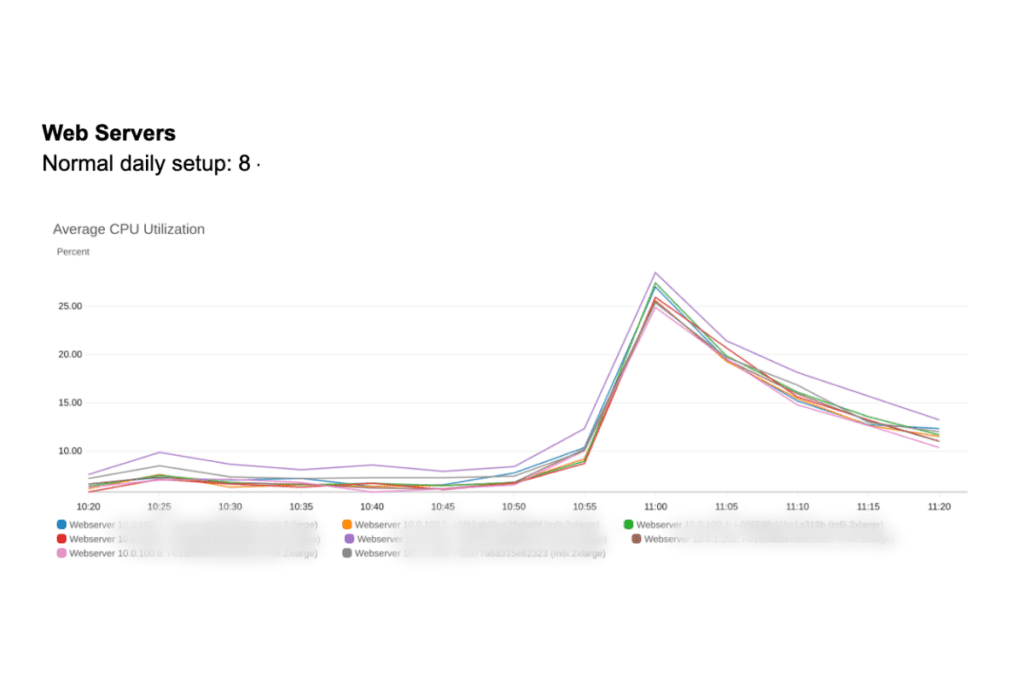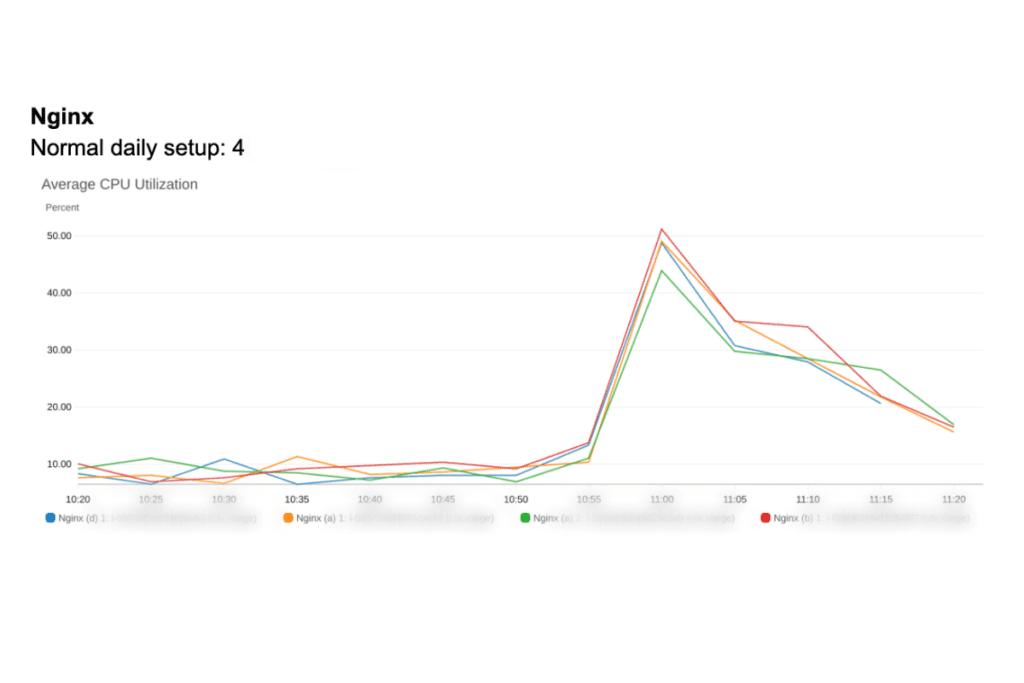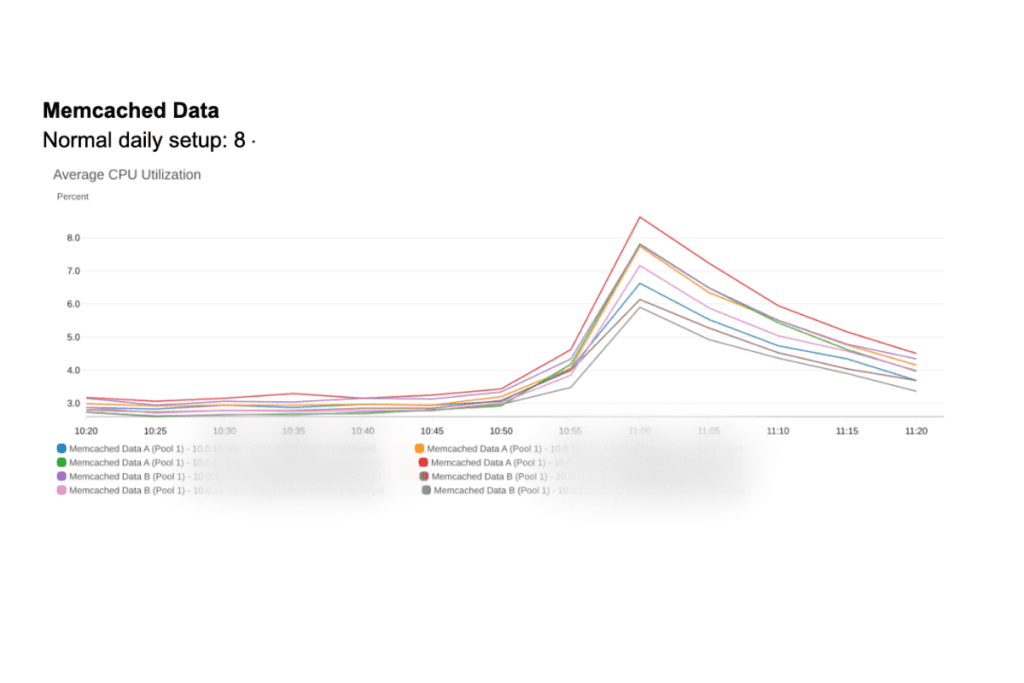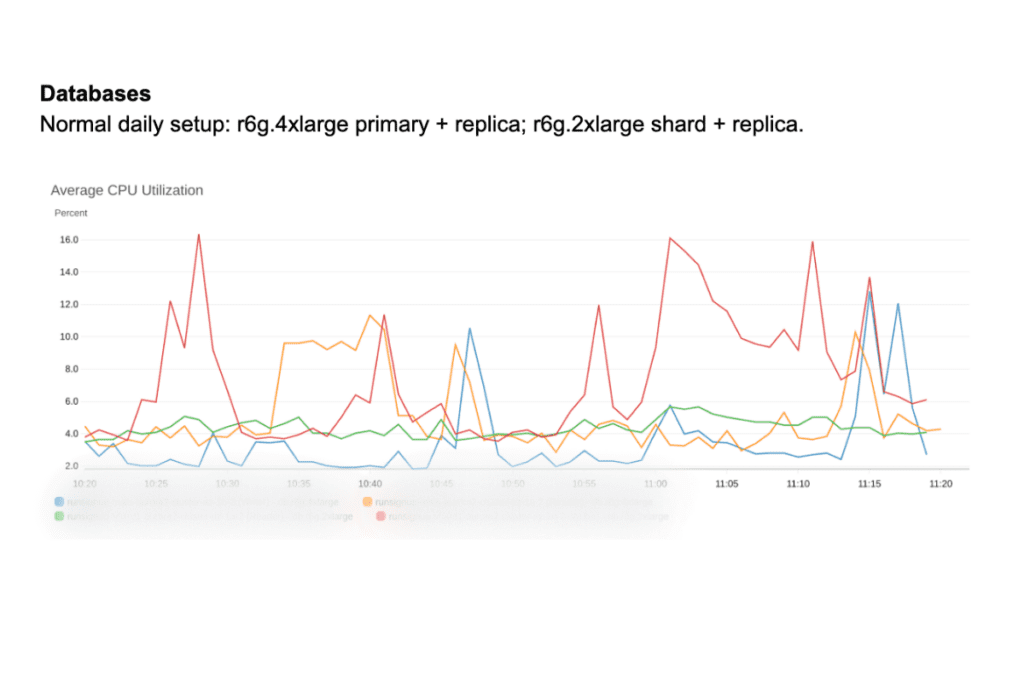 TicketSignup invests in infrastructure that is reliable and scalable so that TicketSignup events are always able to sell tickets without delays or interruptions.