Customer Snapshot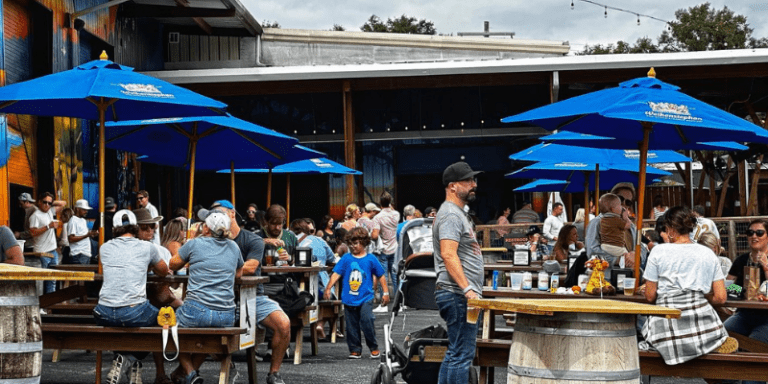 Location: Charleston, SC
Events on TicketSignup in 2023: 7
Ticket Price Range: $10 – $140
About Holy City Brewing
Holy City Brewing, established July 20, 2011, is a craft brewery located in North Charleston, South Carolina. The brewery creates handcrafted ales and lagers, with the goal of bringing the Charleston community together with great beer. Beyond creating and serving beer, Holy City Brewing hosts daily, weekly, and frequent special events throughout the year. Daily and weekly events like live music performances, Taco Tuesdays, and Trivia Nights are free with discounted drink & food specials to drive foot traffic to the brewery. In addition to regularly scheduled events, Holy City Brewing also hosts ticketed events throughout the year.
Holy City Brewing's Top 3 Favorite TicketSignup Features
Ticket Tiers

"I love that you can have multiple tiers of tickets, we do a lot of events with very specific ticket needs."
QR Codes

"The direct ticket purchase QR code – it makes the day of sales incredibly easy for us and our attendees."
Customer Service

"To tell you the truth, I'm uber tech challenged so what I appreciate most is the ease of customer service."
Purpose-Built Websites for Special Events
"Holy City Brewing is very large, and we could have multiple events happening all in the same day. It's really valuable to have a dedicated website per ticketed event that consolidates ticket sales and event information."
Holy City Brewing maintains an events page on their website that features non-ticketed events as well as upcoming special events. However, having a branded website for each special event streamlines sales, features event information, and helps with discoverability.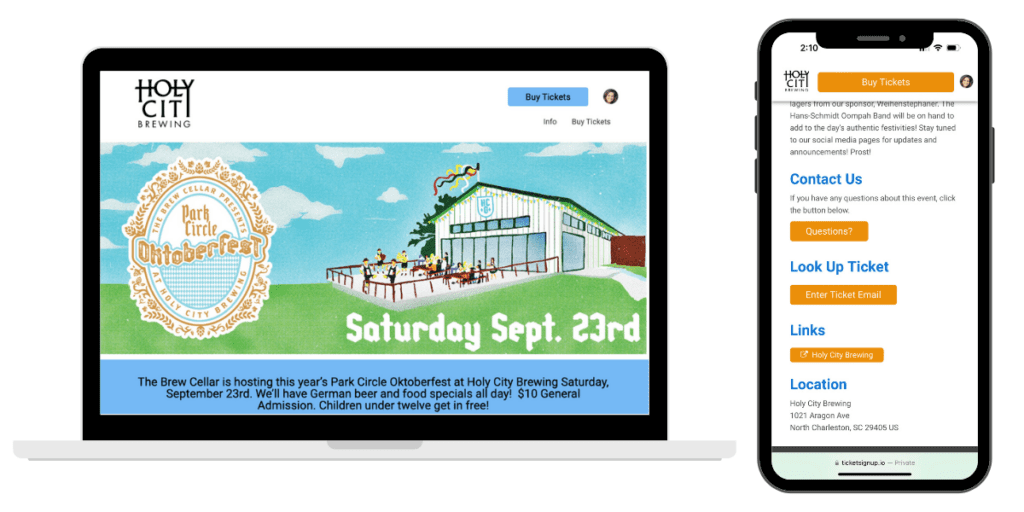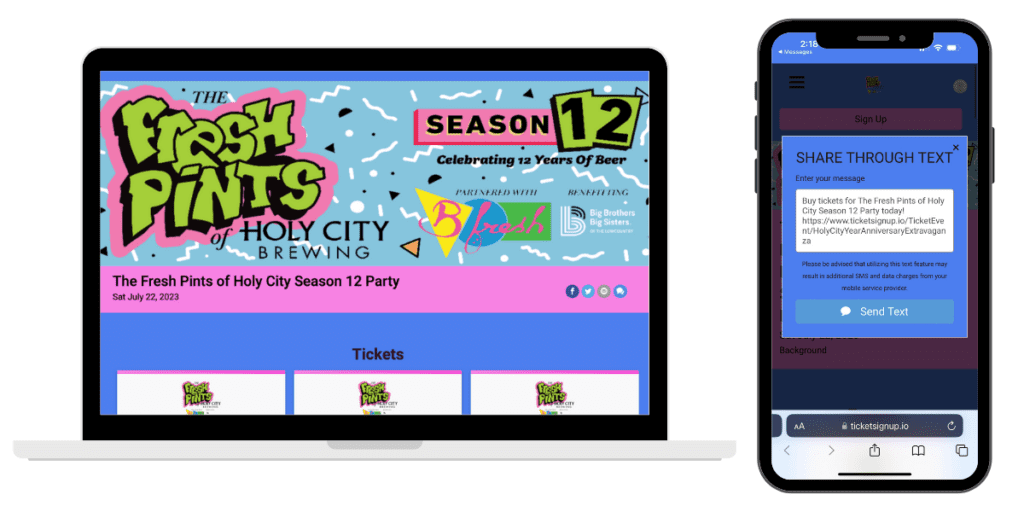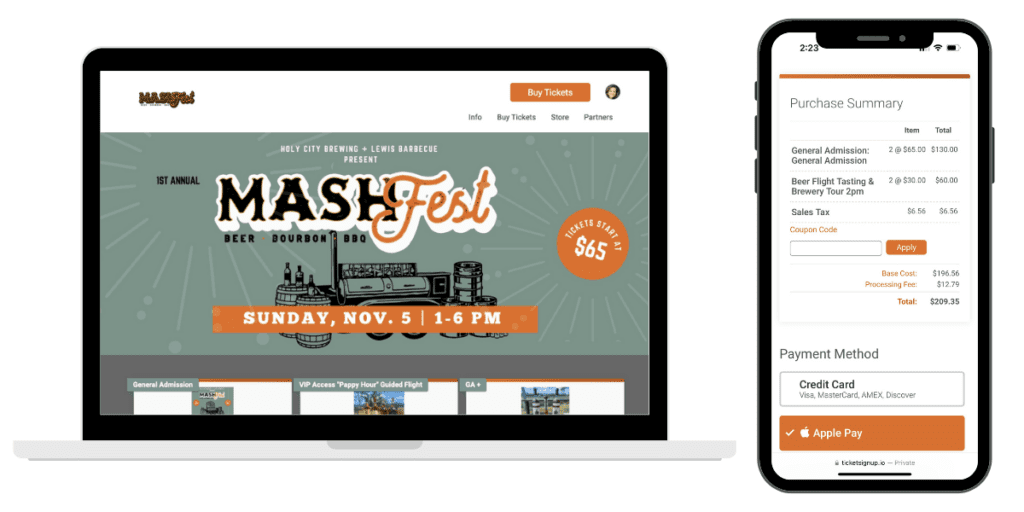 Sarah Wilkes, Director of Events at Holy City Brewing, said, "We were using Eventbrite prior to finding out about TicketSignup and it left a lot to be desired. We really enjoy that we can build an entire website for each of our events and appreciate the versatility." TicketSignup's free event websites are fully customizable, with static and dynamic content. Rather than manually updating event information on a separate website, TicketSignup's websites automatically update based on price increases, tickets remaining, and event dates. Automated event websites are particularly valuable to breweries like Holy City Brewing that have dozens of events going on each month.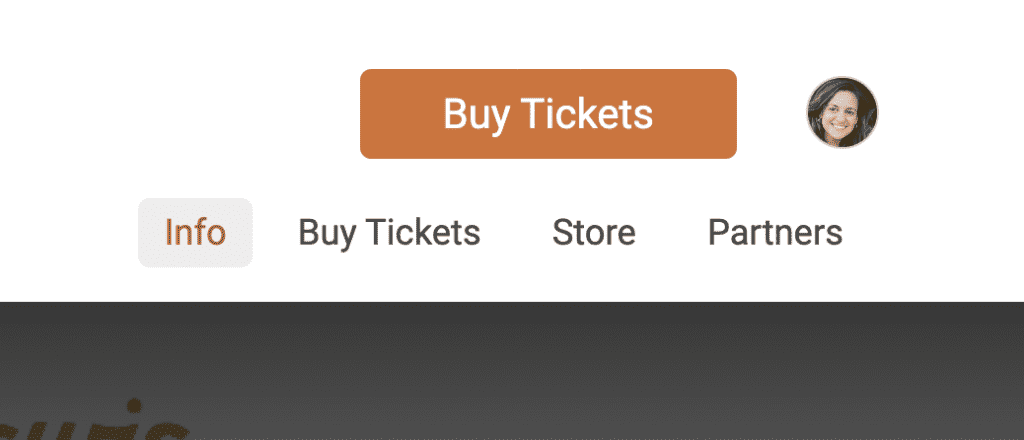 Add-On Experiences
Holy City Brewing is leveraging TicketSignup's store to upsell additional tastings and tours at MashFest. Attendees can add these experiences to their cart when purchasing tickets or directly from the event website. Display options like strikethrough pricing, images, and descriptions give breweries flexible ways to promote add-on experiences (or traditional merchandise like shirts, beer steins, etc.). Selling add-ons can help breweries increase their revenue per ticket sold.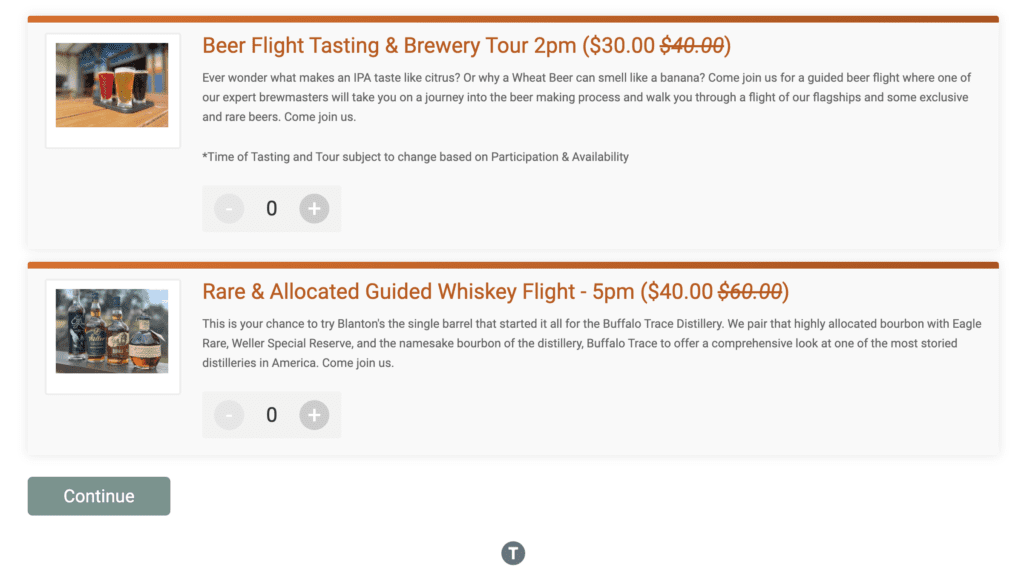 TicketSignup makes it easy to fulfill items and experiences on site with the Ticket App. In addition to checking-in and selling tickets, the Ticket App can be configured to fulfill and sell store items on site. For example, the staff in charge of the guided Whiskey Flight experience can use the Ticket App to fulfill each attendee's add-on.
Ease of Managing Many Events on TicketSignup
With dozens of ticketed events each year, Holy City Brewing leverages TicketSignup for flexible financials and reporting. In addition to their brewery, Holy City Brewing also owns the Porter Room, which can be rented for private events. Some ticketed events are hosted at the brewery and others at the Porter Room. TicketSignup streamlines payments by enabling multiple bank accounts to be associated with a single legal entity. This makes it simple for Holy City Brewing to choose which account should get paid for each event when setting up new events. Weekly payouts and integrated financial reconciliation and reporting keeps accounting overhead even lower.
Next up for Holy City Brewing is their annual Black Friday Oyster and Beers event. Sarah said, "So far we have executed 3 very successful large events [and several smaller events] with TicketSignup. We are excited to continue business with TicketSignup in 2024 and beyond!"