TicketSignup has always offered flexible event tile customizations. We've added additional capabilities to customize your event's ticket tiles for advanced tickets. You can now overwrite or hide dynamic content that automatically shows in your tiles to get the exact content and look that you want! This is a great solution for multi-day, timed entry events that prefer ticket tiles over the calendar.
This blog will cover the following:
Create Custom Ticket Tiles
To add custom ticket tiles to your website, navigate to Tickets >> Tile Display. Note that this functionality is only available for advanced tickets. Click the button to Add Ticket Tile Custom Display.

Add a Label so that you'll be able to easily identify the tile display when you go to add it to your website – it won't show to anyone else. Select the layout and Call to Action – you'll be able to change these as you go!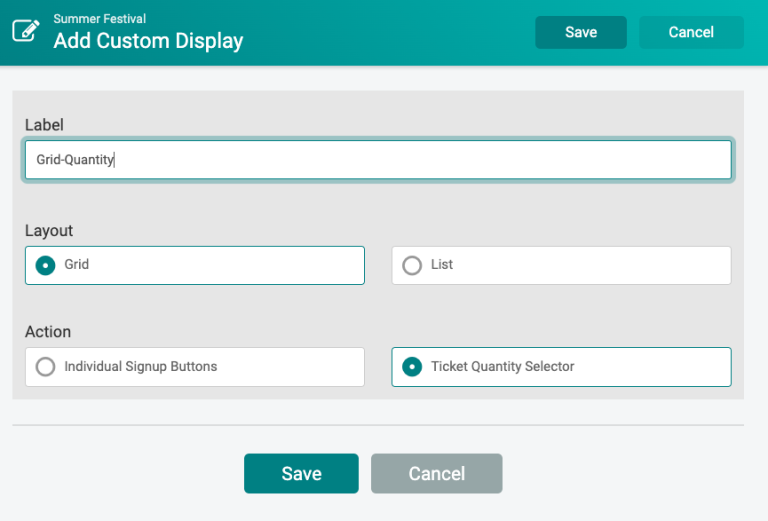 This generates a new custom display with a preview of your tiles that you can further customize. If you want to edit the overall settings that apply to all tiles, click Edit Tile Layout. To start customizing the content that displays on the individual tiles, click Edit Individual Tiles.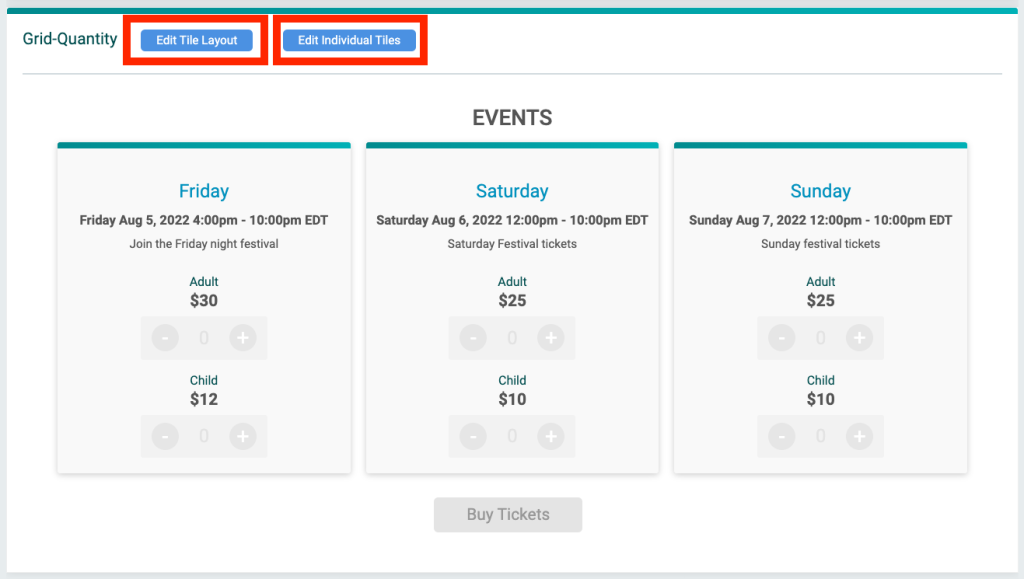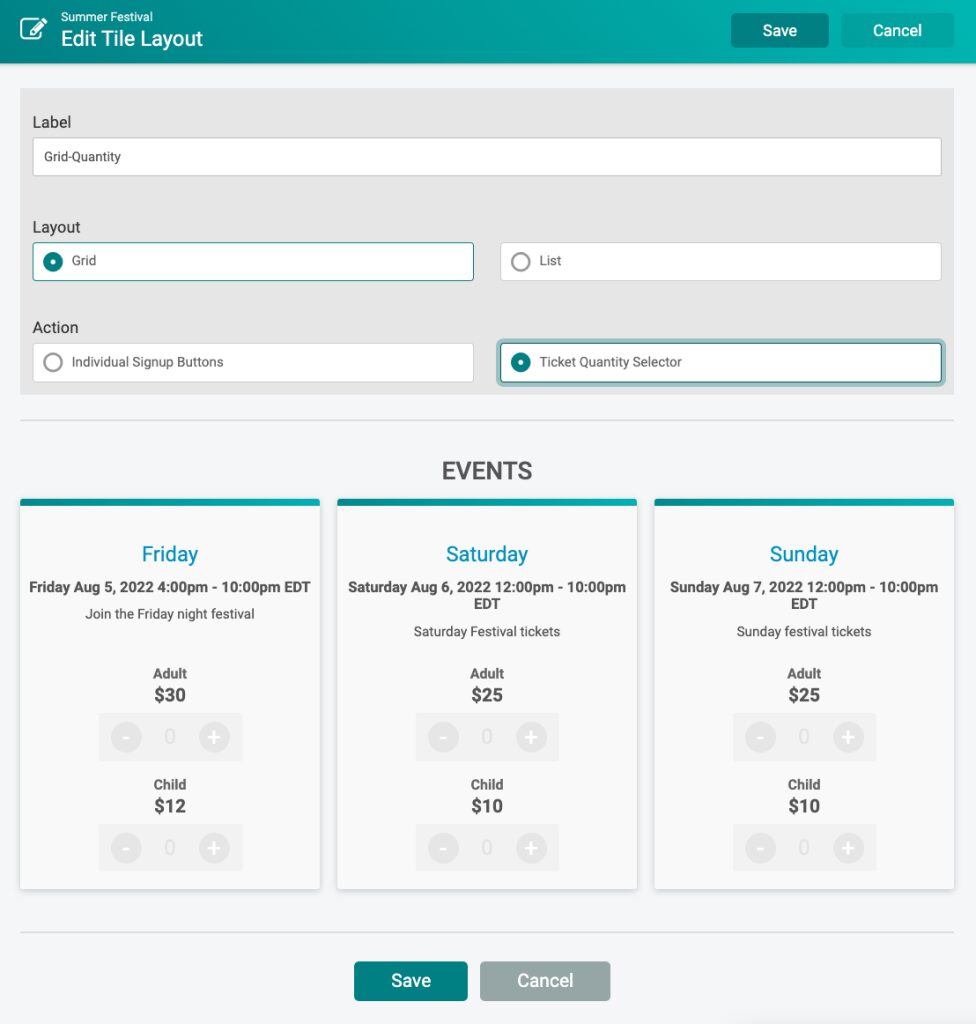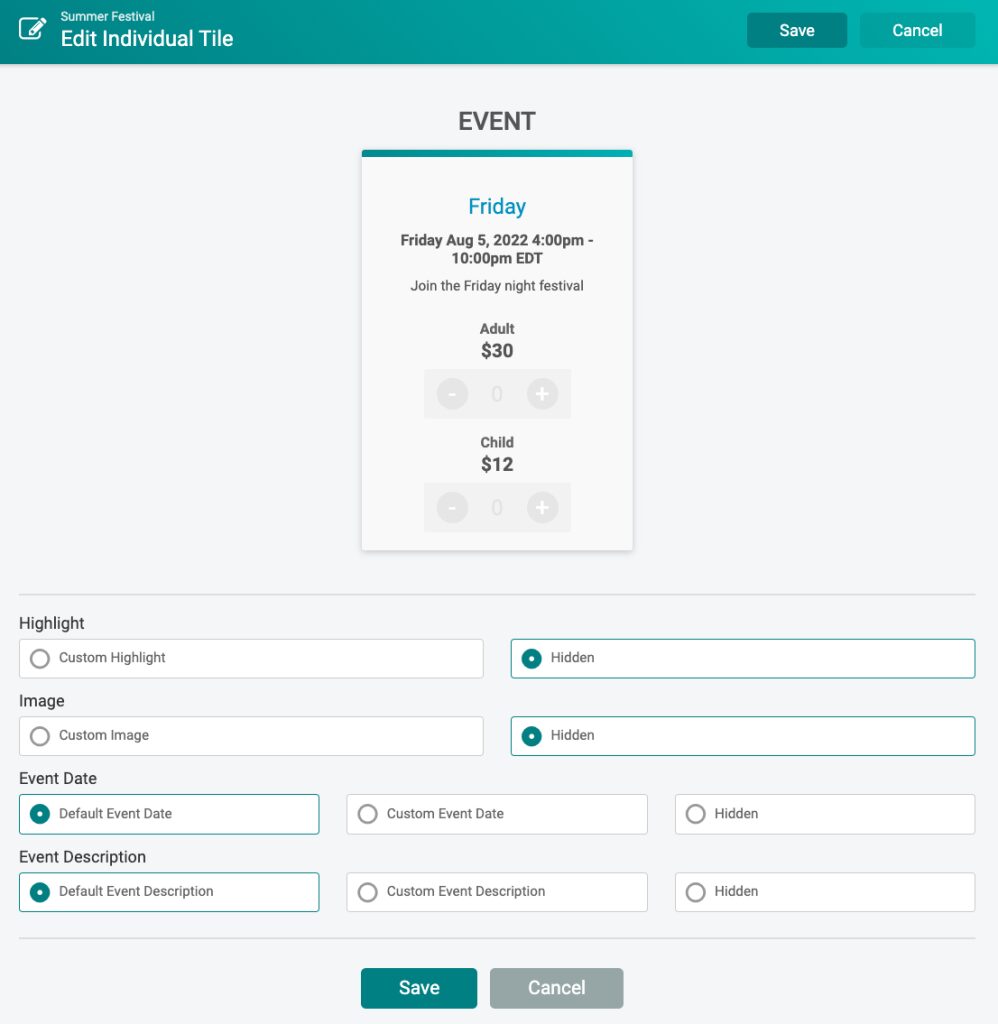 You'll be able to edit each part of individual ticket tiles. In the example below, there is a custom highlight, custom image, and a custom date that overwrites the default event date only shows the time of the event. Note that every field that contains dynamically generated default content has both the option to overwrite with custom text and hide entirely. When using the quick select, the pricing and ticket name is automatically displayed and cannot be overwritten.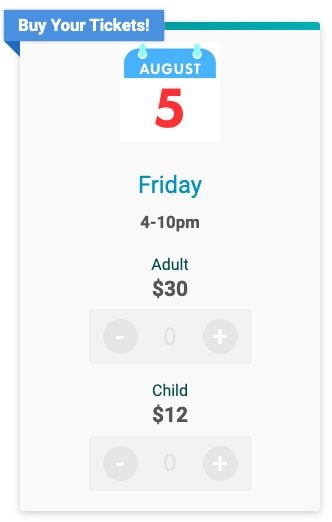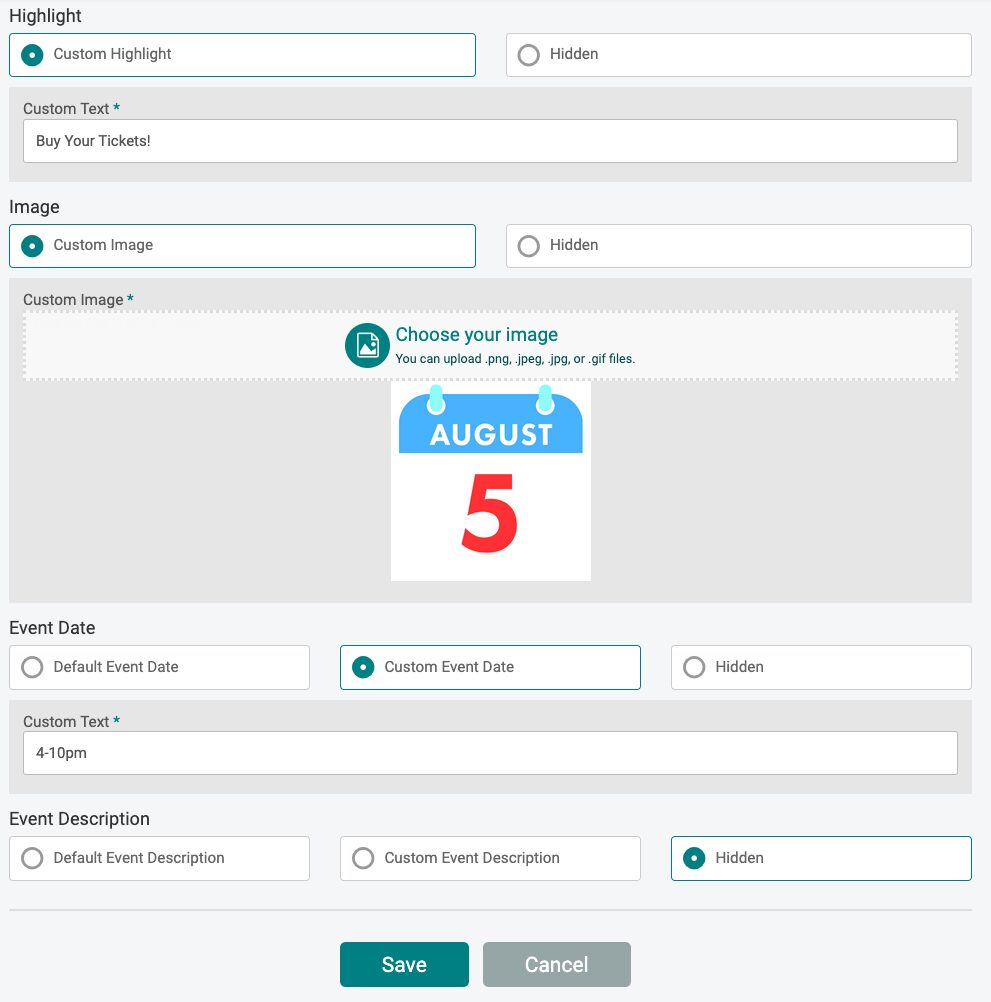 If you choose to use Signup buttons rather than quantity selectors (recommended for groups with many ticket options), you'll have additional fields available to customize the default pricing and Signup Button language. In the example below, there is a custom highlight, custom image, custom date, hidden pricing, custom tile description, and a custom Signup Button.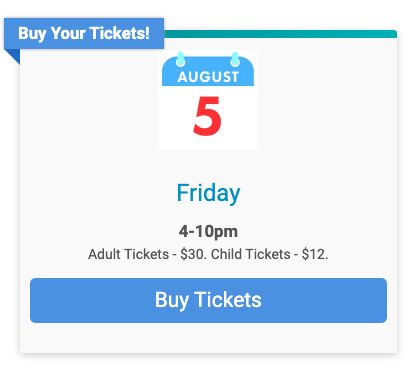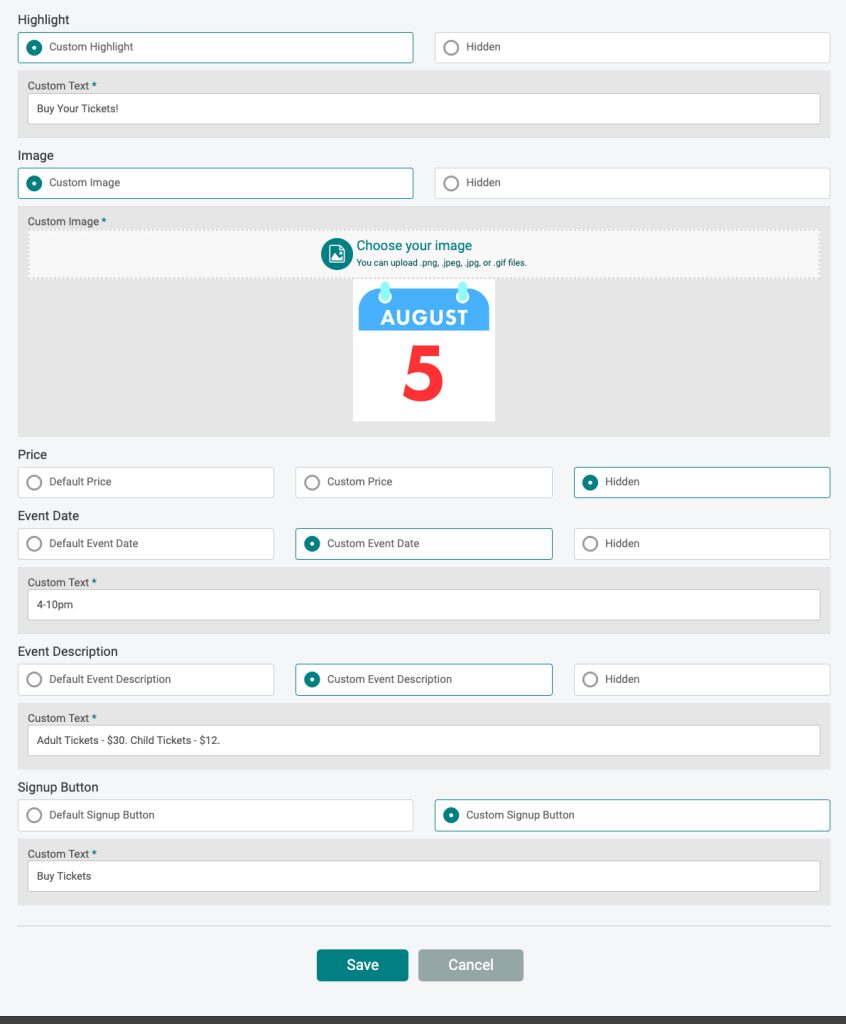 Add Ticket Tiles to your Event Website
It's easy to add ticket tiles to your event website. We show the automatically generated ticket tiles that you can edit from the ticket's Display Options by default (i.e. "None"). To feature your custom Ticket Tiles, select the Custom Display from the Event Tile dropdown.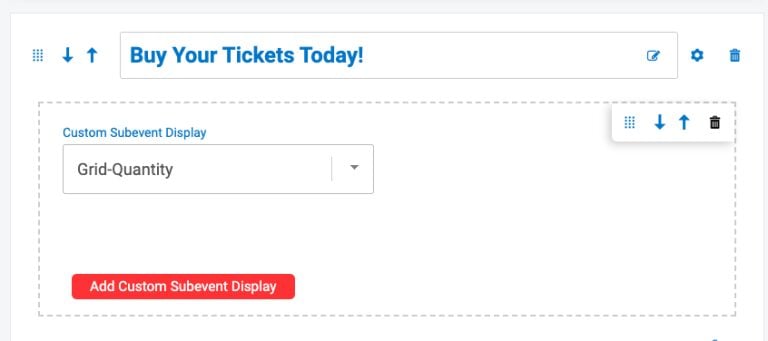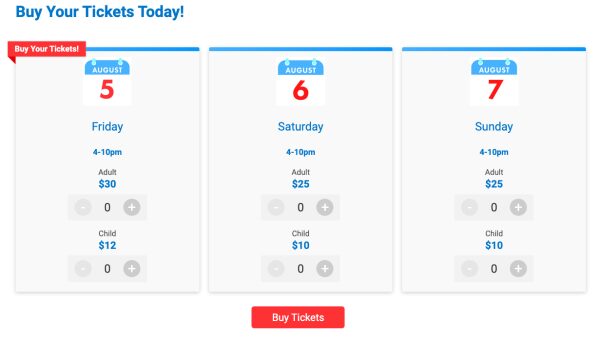 You can also add custom event tiles anywhere on your website by selecting Events from the available website components. This gives you additional flexibility to display ticket tiles in various ways throughout your website.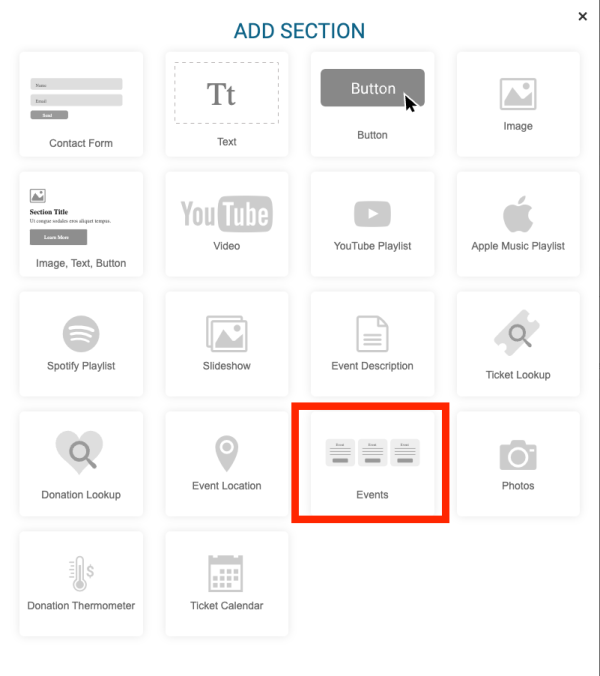 You can also choose a custom ticket tile display if you are using a cover page. When you select the Event Tiles data component, you'll have an additional option to select Custom Event Tile Display.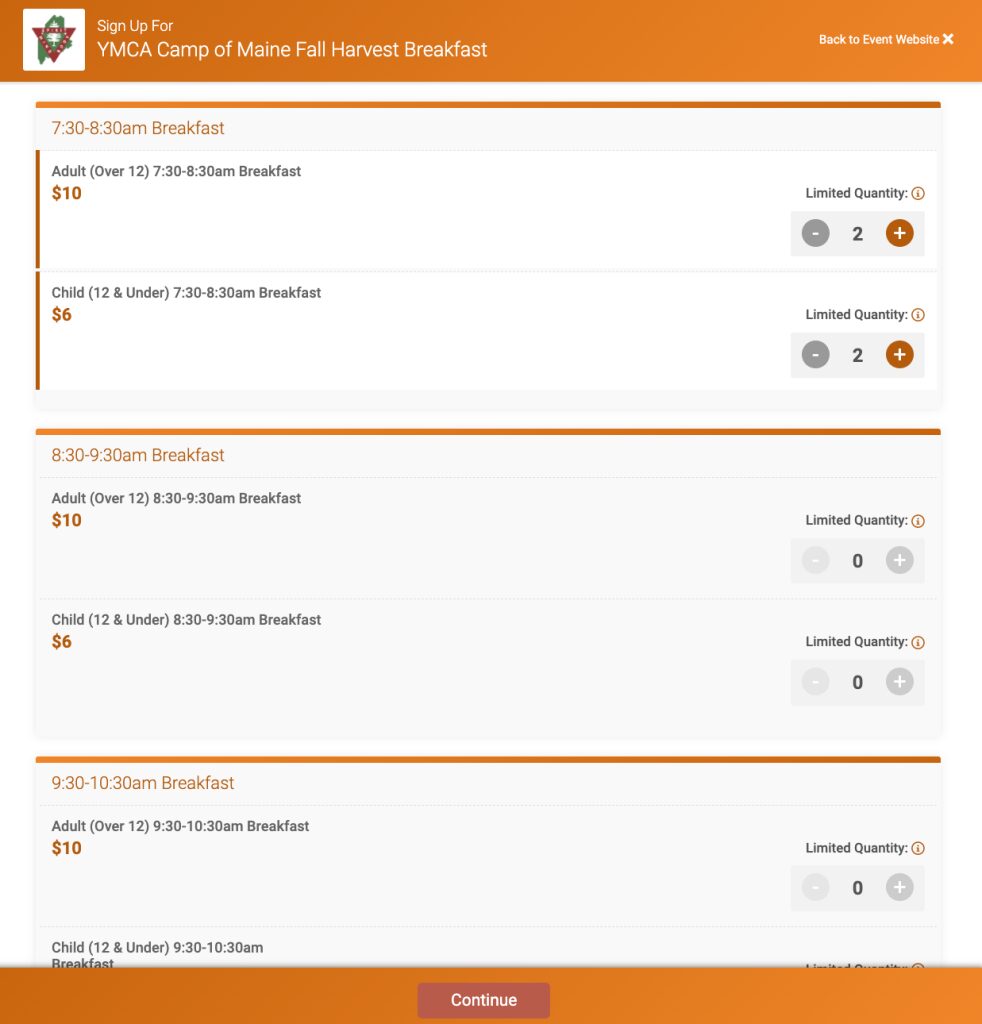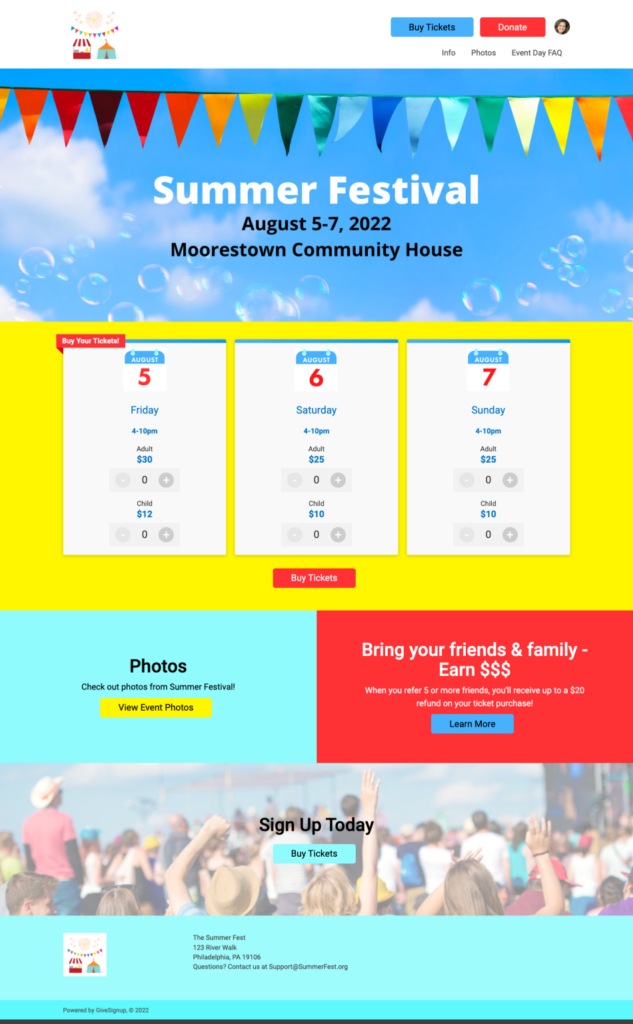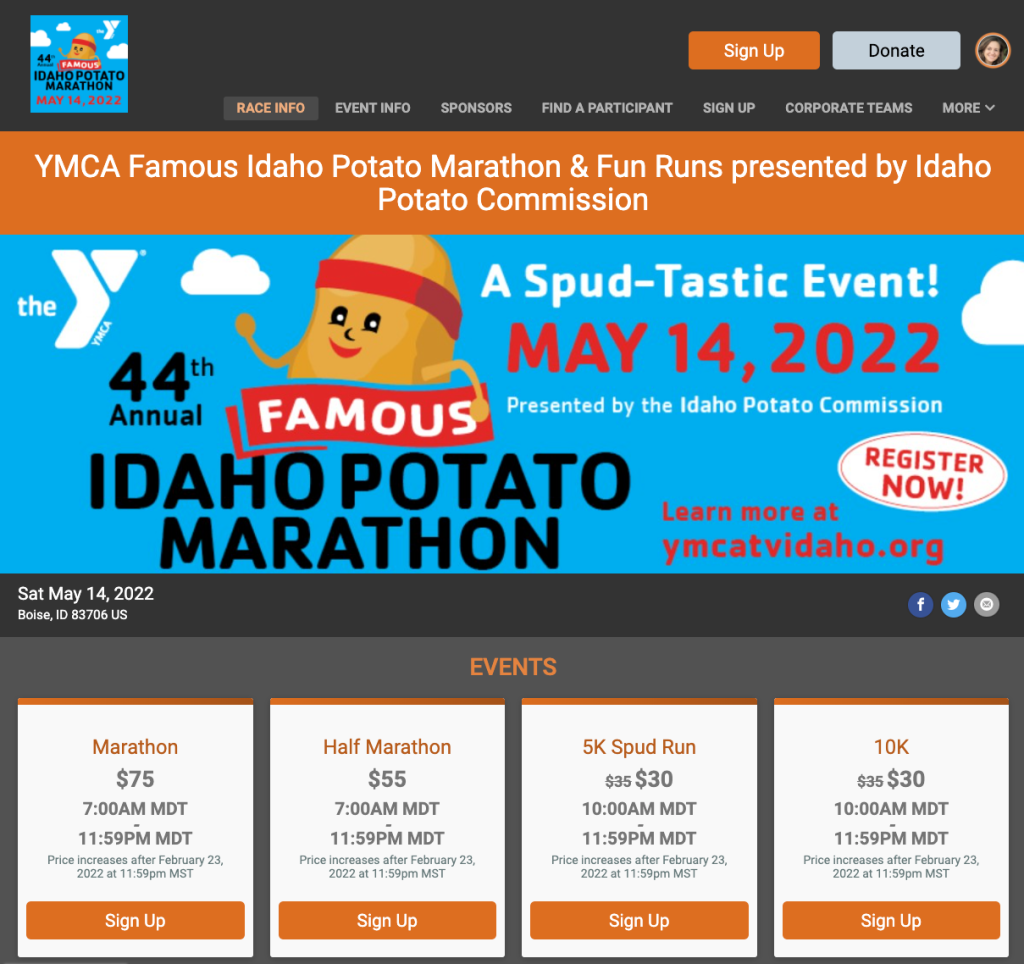 Customer Examples of Ticket Tiles
Events are using custom ticket tiles (and calendars!) in creative ways for simple and multi-day, timed entry events. Here are a few examples (note – the event may be closed when you are viewing this blog, but the blog image reflects the event tile display when ticket sales are open).