Your event can now charge extra fees when selling tickets via TicketSignup's Point of Sale. This enables events to pass on Square's processing fees to attendees (note: the Ticket App currently integrates with Square for accepting payments on site) and/or add a surcharge for people who want to pay with cash or a credit card on site.
Many events sell tickets on site via QR codes to encourage attendees to buy tickets on their phones. TicketSignup makes this even easier with fast checkout and Apple Pay. However, flexibility is important and a traditional Point of Sale solution can accommodate attendees who want to pay at the ticket booth on site. TicketSignup's extra fees for Point of Sale help event recoup Square processing fees and make more money.
To add extra fees to Point of Sale purchases, you must first enable TicketSignup's Point of Sale solution via Square (Financial >> Square).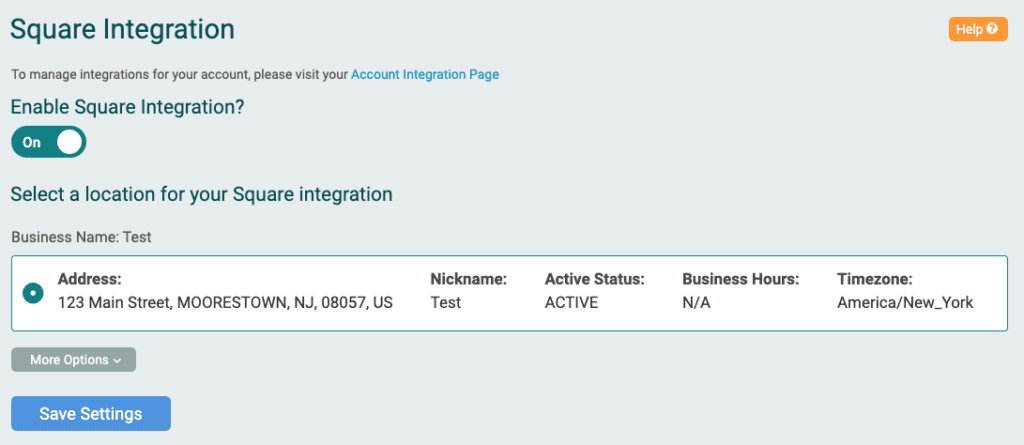 Then go to Financial >> Extra Fees. Click Add an Extra Fee.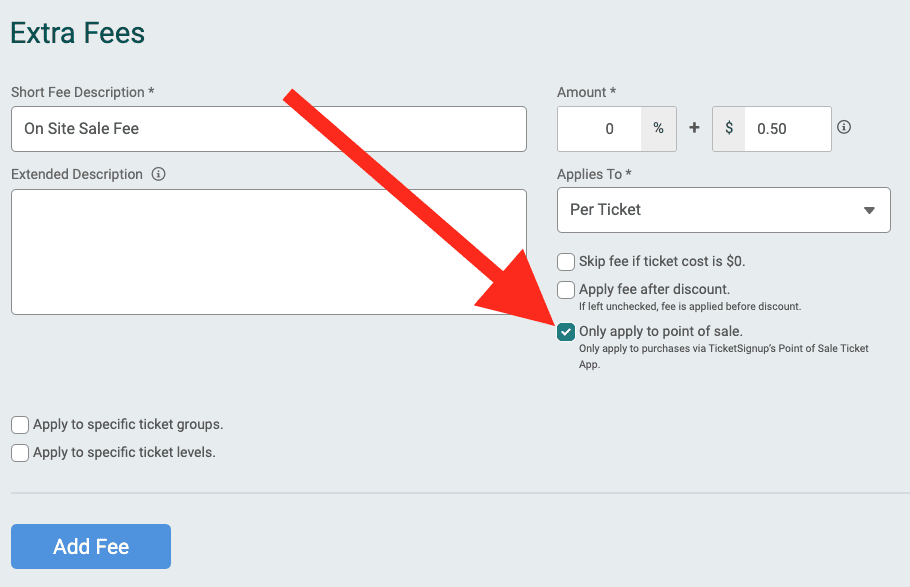 In addition to adding a fee, you'll be able to customize the following:
Description – This will show in the cart; however, only the event will see the breakdown (the attendee will just see the total)
Amount – This is very flexible to accommodate different fee structures. You can add a percentage and/or dollar amount. In the example above, there is no percentage and a flat $.50 fee per ticket.
Applies To – You can apply the extra fee to the overall cart of to each ticket.
Only apply to point of sale – Check this to only apply the extra fee to TicketSignup Point of Sale purchases. This means that online purchases will not be impacted.
There are some additional extra fee settings that you can customize. Learn more here. Once you have made your changes, click Add Fee. This will get added to checkout when selling tickets via TicketSignup Point of Sale.
TicketSignup's suite of EventDay technology gives you the tools you need to manage on site ticket sales. Extra fees for TicketSignup Point of Sale help your event make more money when accepting cards and cash on site.