We are excited to announce the first release of TicketSignup's next generation reporting engine. TicketSignup's next generation of reports makes it easier to view the attendee data that you want to see. This first release is available for the Individual Tickets Report (Reports >> Individual Tickets) and will be coming to the Ticket Purchase Report soon.
The first release of the Individual Tickets Report has several updates.
Simplified Search
In addition to the Attendee Quick Search, there is an option search on name or email at the top of the Individual Tickets Report.

Click More Search Fields to expand and search on additional fields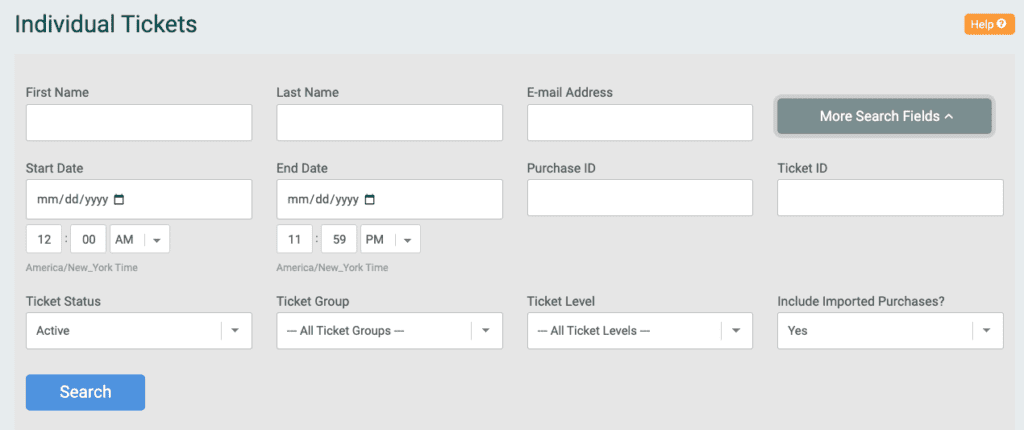 As you apply Search filters to the report, you will see the number of results update.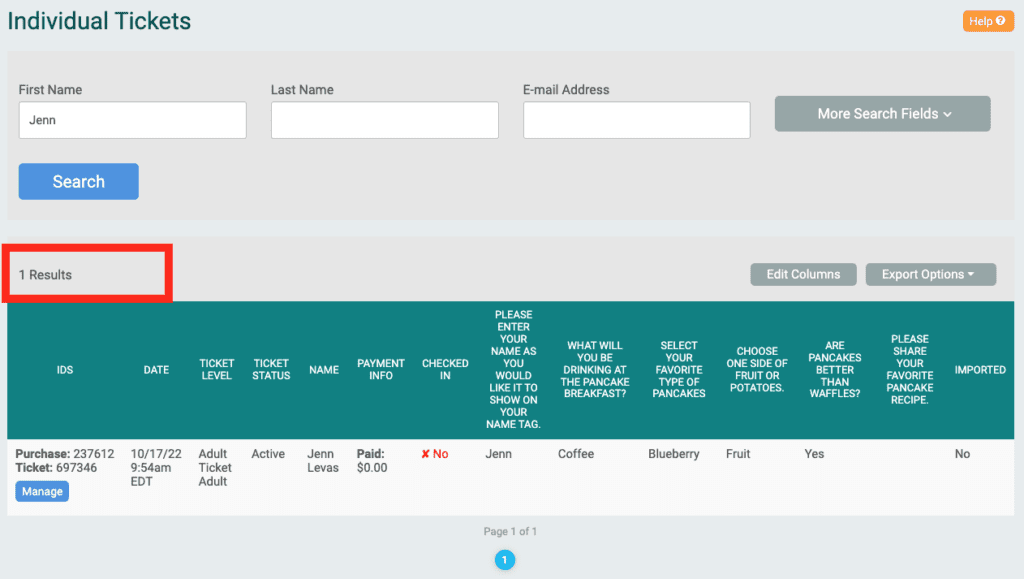 Edit Columns
There is a new option to Edit Columns at the top right of the Individual Tickets Report.
Select the fields that you want to display, then click Apply Changes to update the report. Note that there will only be data for Individual Tickets if the data was collected per ticket (rather than per purchase).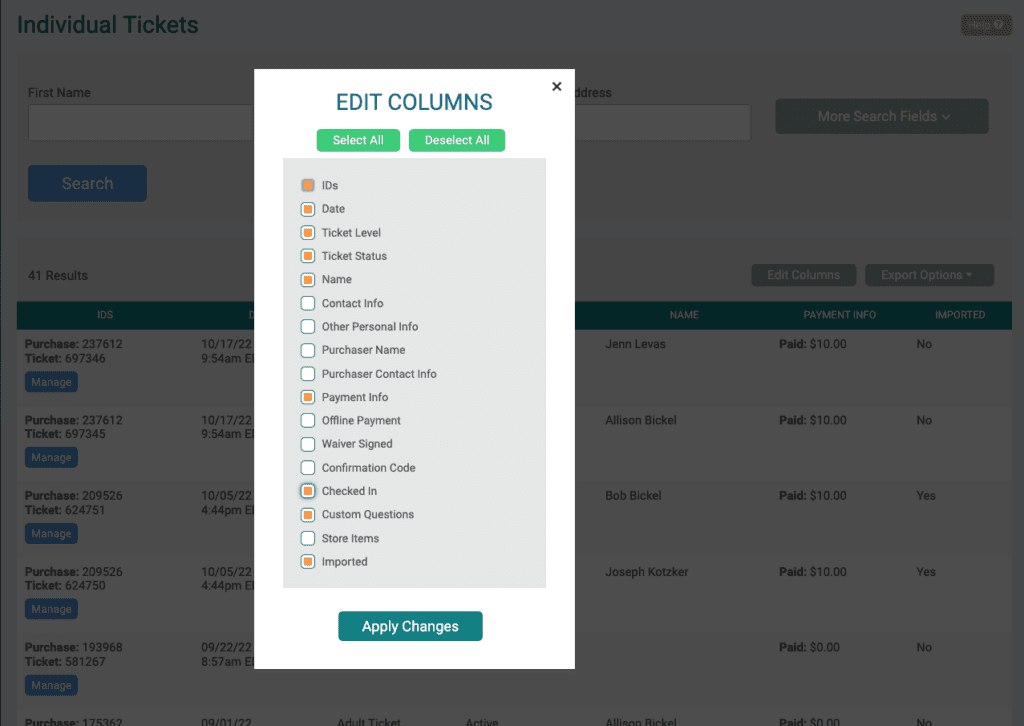 For events that do not collect per ticket information, you may want to view this report with the Purchaser Name and Purchaser Contact Info. Note that for Ticket App ticket purchases via Square, you will see that information in the Payment Info column.

Export Options
Export options are now at the top of the report.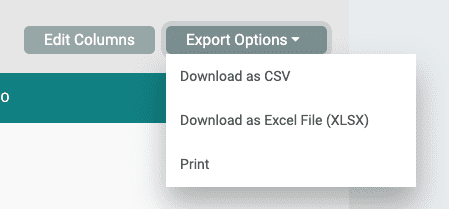 The Download options will give you all of the data (not the filtered view), although we will be adding separate options for Download Report and Download All Data in the future. The Print Option will enable you to select which columns you want to hide.

What's Coming Next
We will be implementing this new reporting framework in the Ticket Purchase Report next. In the future, we will be adding additional options including:
Filters (i.e. only show attendees who want Pancakes; only show attendees who Checked In)
Save Report to generate custom report views that you can easily return to
Add Access to grant report access to team members who don't have access to your full ticket event
Even more reporting options for multi-day, timed entry events
Ticket events need to be able to easily view, search, and export their event data. TicketSignup continues to invest in reporting that makes it as easy as possible for ticket events to access their attendee data.