You can now create stunning photo slideshows on your Ticket Event Websites in minutes. Simply enter the Website Builder then add your photos with our simple drag and drop upload. The photo slideshow is perfect for featuring event photos to further customize your website and promote ticket purchases!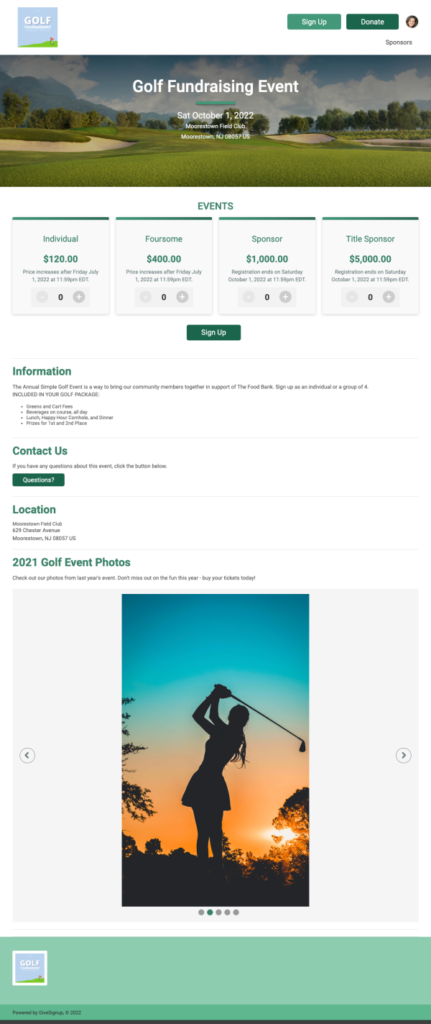 To add a slideshow to your website, navigate to Website >> Website Builder on your Ticket Event Dashboard.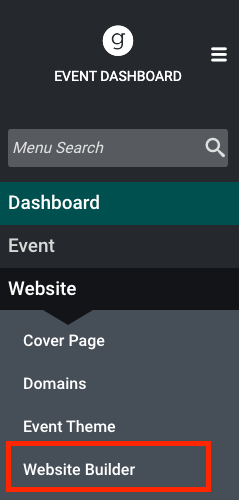 When you are in the Website Builder, you can add a slideshow to any page by clicking Add Section in the right hand menu, at the bottom of your page, or within an existing content block on your website. The photo slideshow is only available for Single Column content blocks.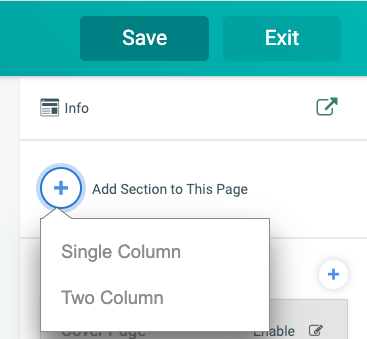 Choose the Slideshow option from the content blocks: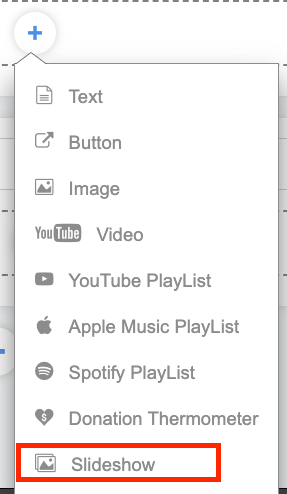 Next, start adding your photos! You can either click to upload or drag and drop image files into the grey box. Photos can be any size. The slideshow will automatically provide a frame that maintains each image's size, meaning you can upload different sized horizontal and vertical images within the same slideshow.
As you add photos, you'll be able to rearrange the order that they appear by using the left hand drag handle. You can also delete photos.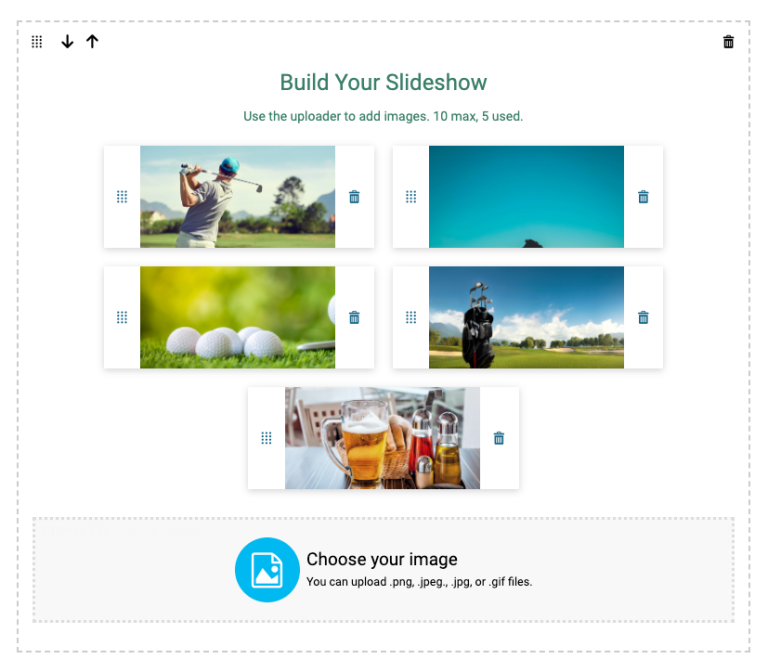 You also have the option to add a title and some text to your slideshow! In this example, I added a title and created a text section within the same content block to provide some additional description for the slideshow.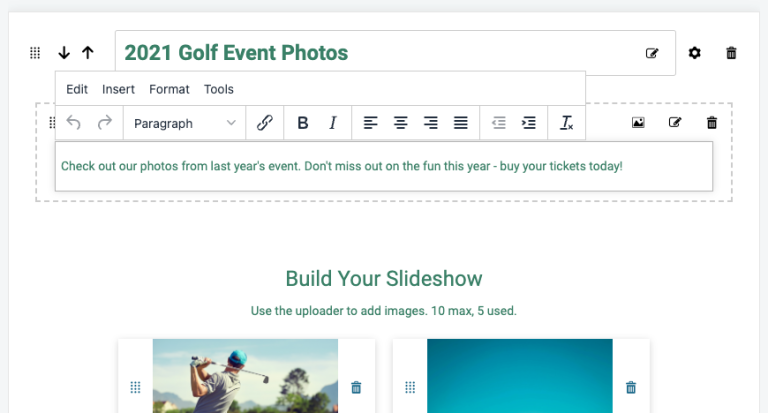 Click Save to add your slideshow to your website.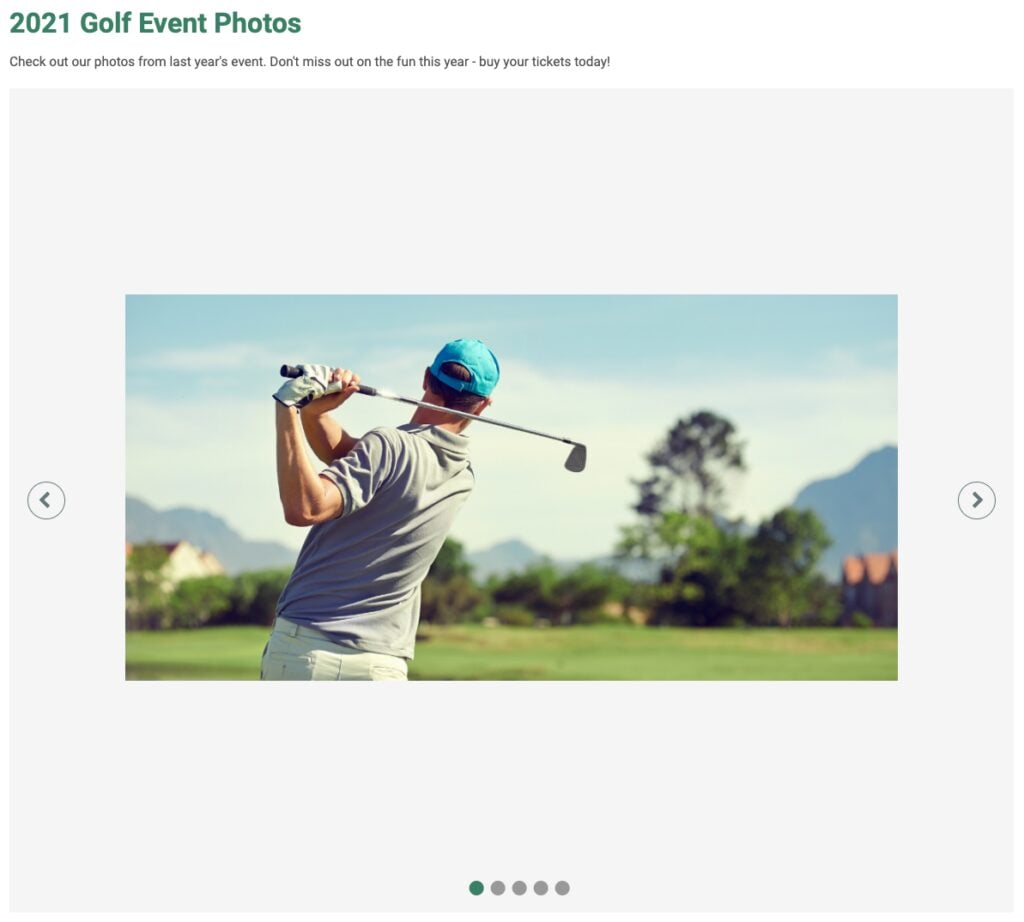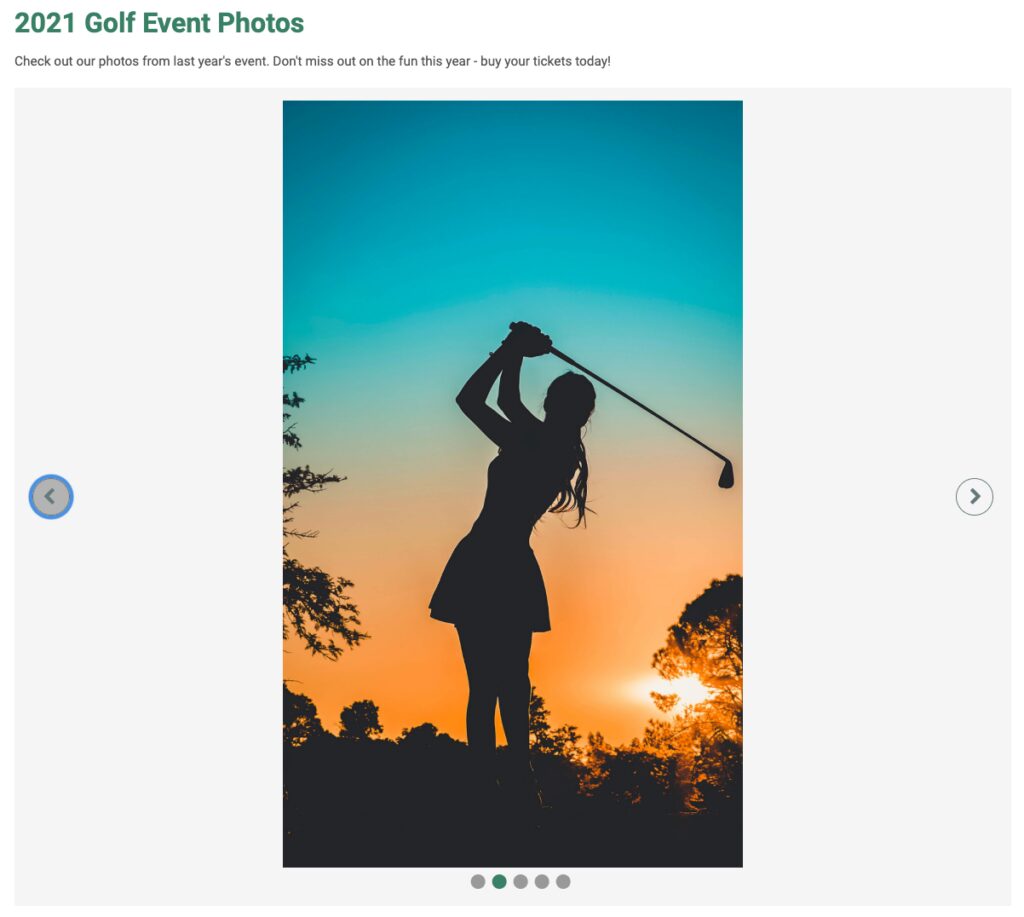 TicketSignup's new Website Builder gives your organization a free and easy way to design websites for each ticket event. Feature your brand and your mission with a free website that's seamlessly integrated with ticket sales, donations and your event data. We continue to add new website features so that our customers have the most powerful and impactful tools to market and produce events.