We are excited to introduce the first phase of season and event passes for ticket events. Events can easily sell and manage season passes for a variety of event types:
Season Passes for ice skating rinks, swimming pools, amusement parks, farms, and more.
Weekend and Event Passes for multi-day music festivals, beer & wine events, and more.
Limited use passes, such as a package of 10 open water swims or 5 paintball rounds.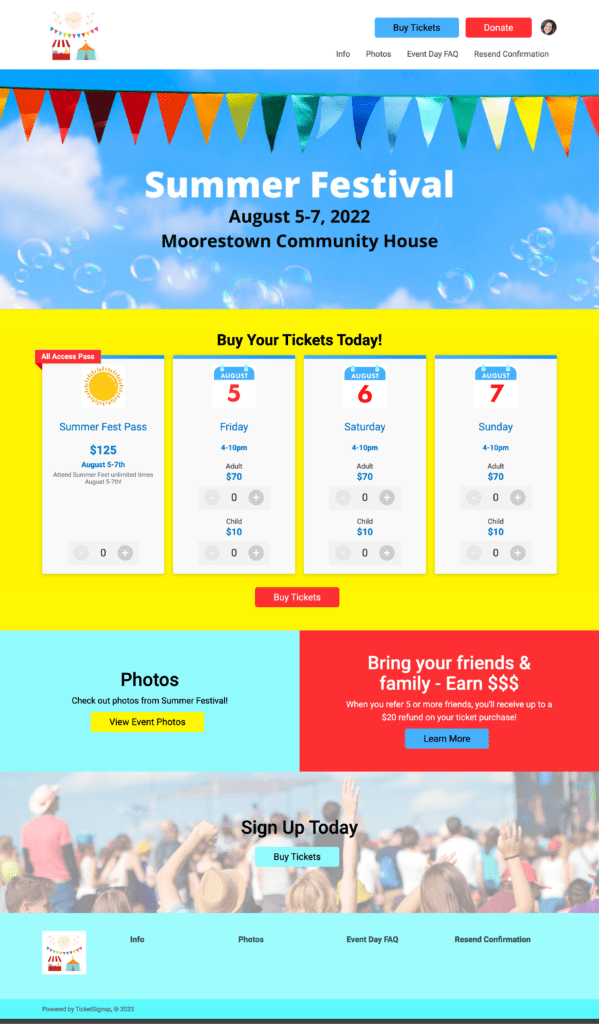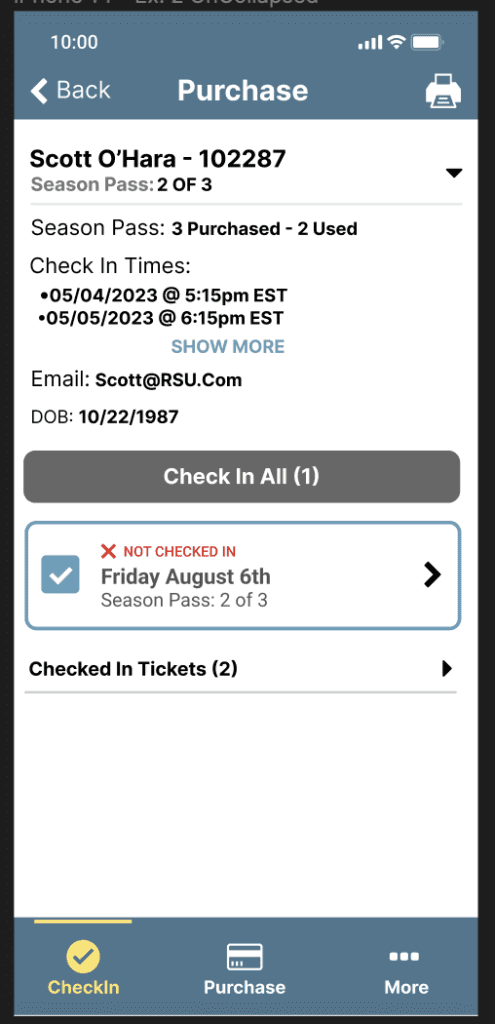 You can enable passes for your events today. In the coming weeks, we will enable pass functionality in the CheckIn App so that you can seamlessly scan passes on site and track the number of uses. In this blog, we will cover the following:
Setup Season and Event Passes
Create a ticket to add a season pass. Then click More Settings from the dropdown.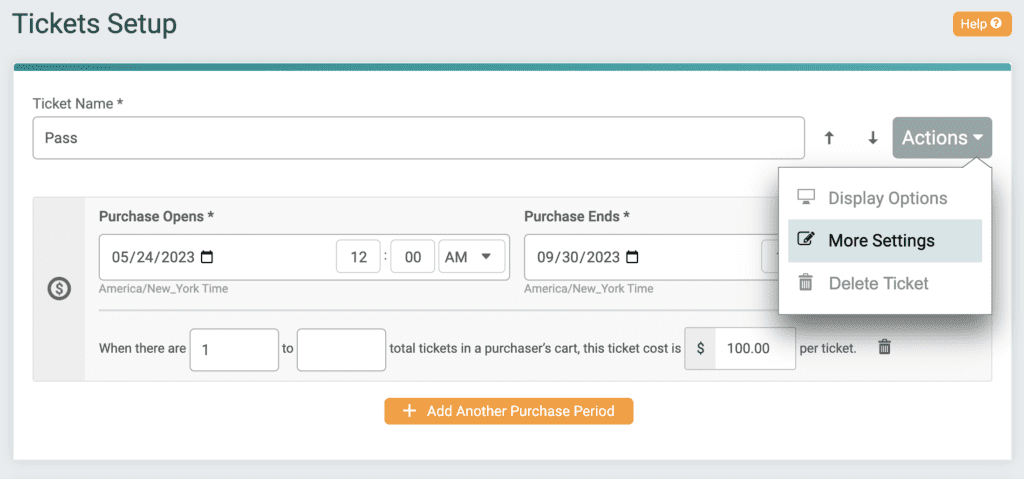 There is a new option for Multi-Use Pass. Tickets default to a single use, but you can now enable pass options. Unlimited will allow a ticket to be checked in unlimited times during the event.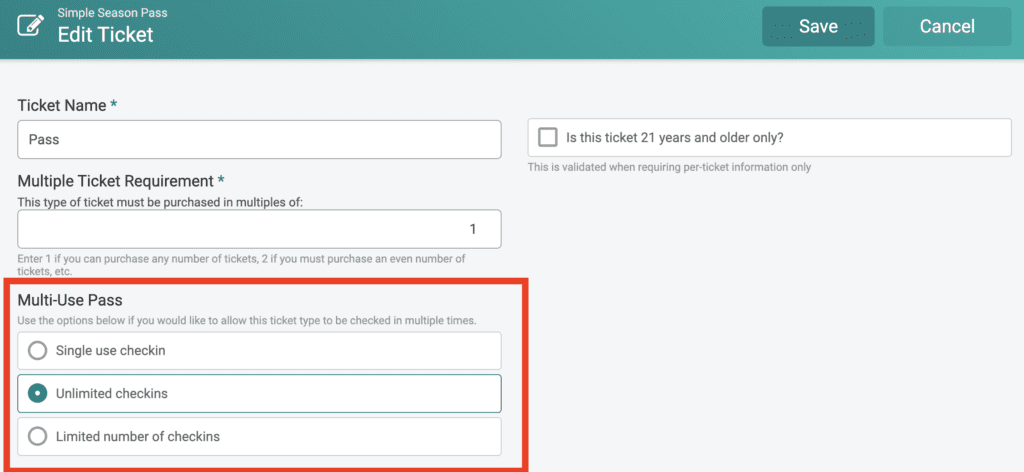 If you select "Limited number of checkins", you will need to enter the number of times the pass can be used. The CheckIn App will validate and track the number of times a pass has been used as well as how many uses remain.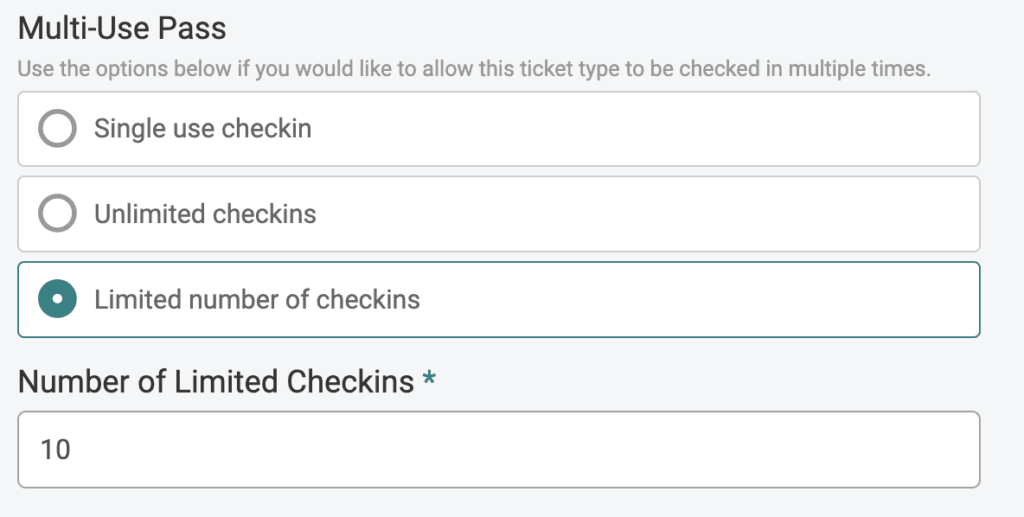 Click Save to update the pass functionality for a ticket.
Season and Event Pass Reporting
There are new columns on the Individual Tickets Report to view the number of times a ticket has been checked in, as well as all of the check-in timestamps. Note that multiple check-in data is dependent on the CheckIn App updates that are coming soon.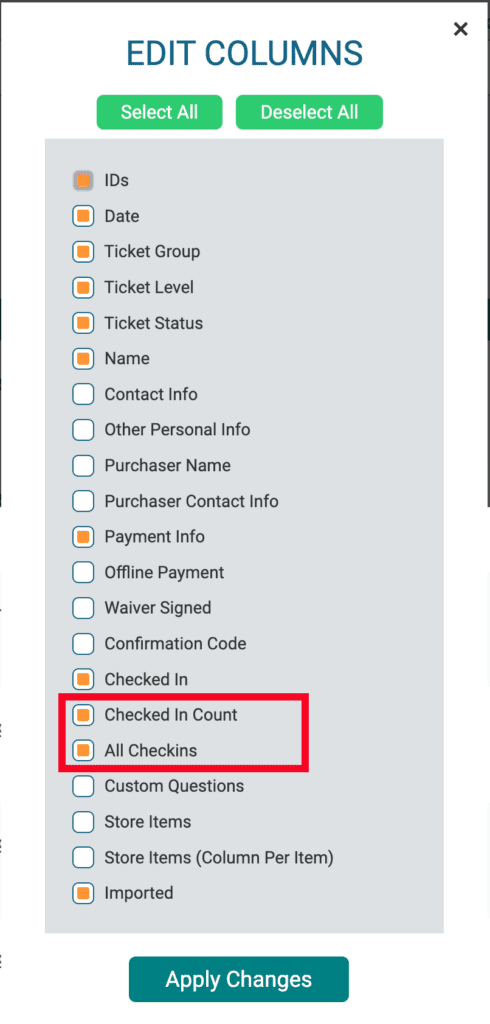 What's Coming Next: CheckIn App
We are working on extending TicketSignup's CheckIn App capabilities to track and validate passes. When unlimited or limited check-ins are enabled for a ticket, the CheckIn App will support multiple scans while tracking the number of uses and remaining uses. In the future we will also support the display of check in times within the app.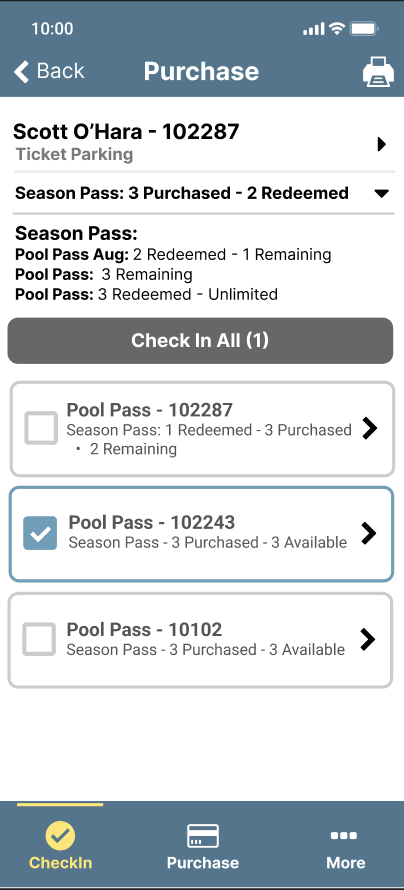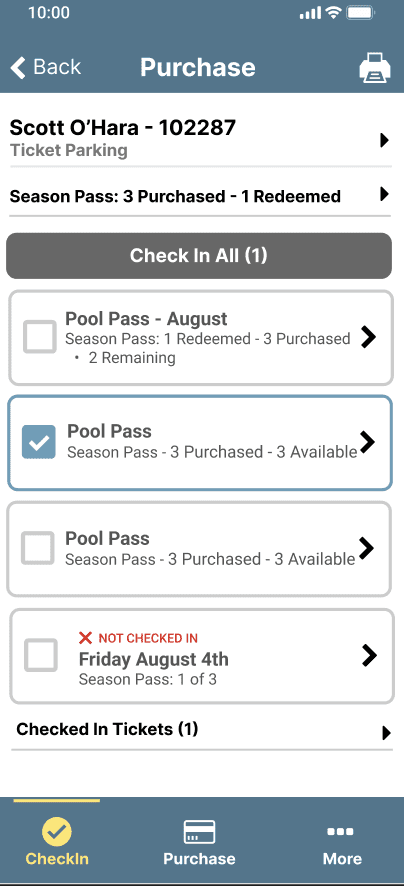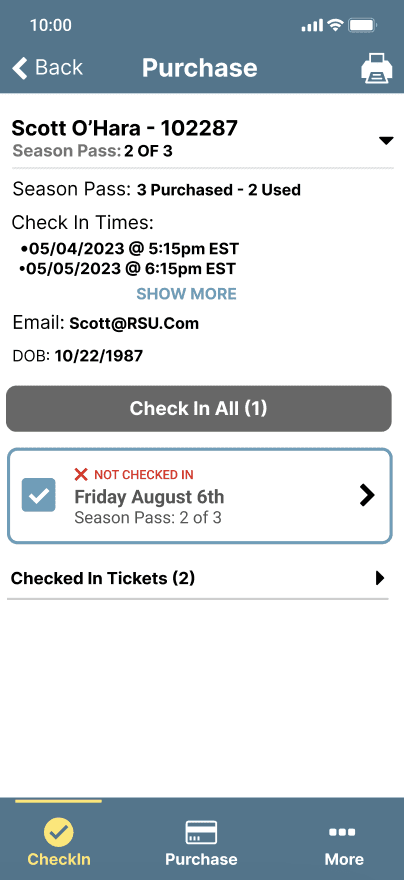 TicketSignup continues to add more functionality to support different types of events. Season and event passes enable multi-day events to sell single use tickets alongside pass options, and seamlessly manage on site with TicketSignup's free mobile CheckIn App.