This month, 6 of TicketSignup's team members travelled to St Louis for the annual Halloween & Attractions Show. We talked with hundreds of haunt owners & operators, met with some of the haunts that used us last year, and saw some truly incredible animatronics, costumes, props, and more!
Fastest Ticket in the West
It's really easy to buy tickets on TicketSignup, and Fastest Ticket in the West let HAAS attendees test it out for themselves. We set this event up on our test server so that people who visited our booth could pretend to be one of their own customers buying tickets to a haunt, including "paying" for the tickets with our test server credit cards. The fastest time was 40.4 seconds to select tickets, enter information, and successfully check out. Over half of the participants bought tickets in under a minute! The top three fastest finishers and one random-draw competitor all received digital Visa Gift Cards for their speedy work – congratulations to Calvin Crossland, Kristina Haynes, Melodee Lang, and Cody Skeem!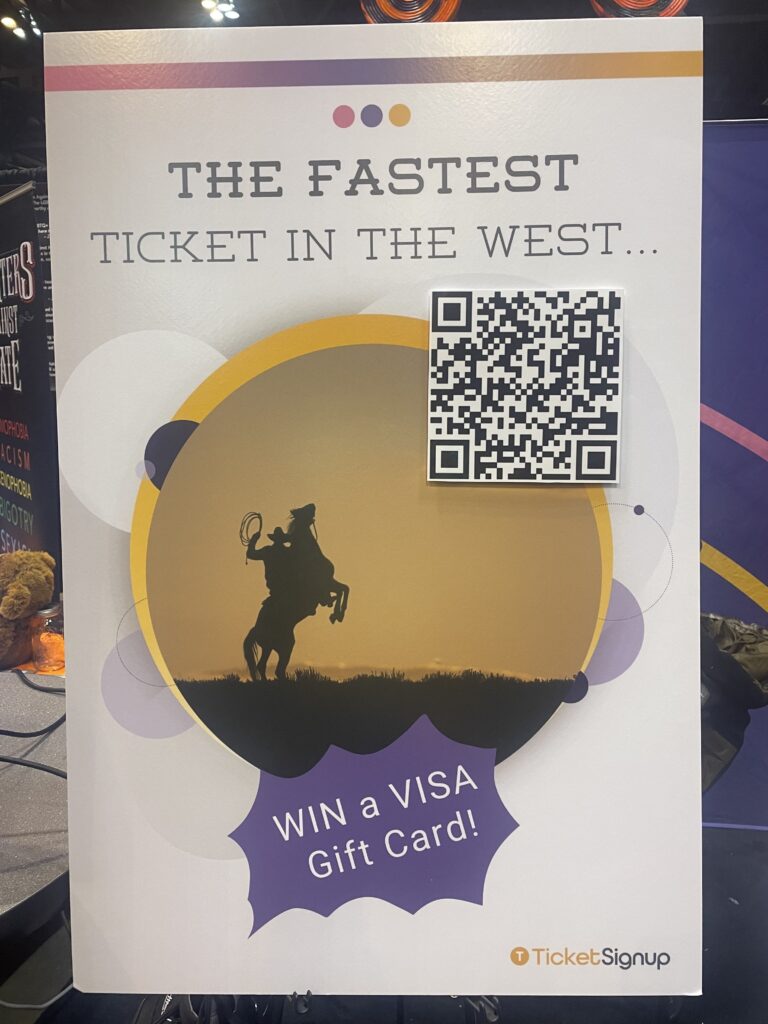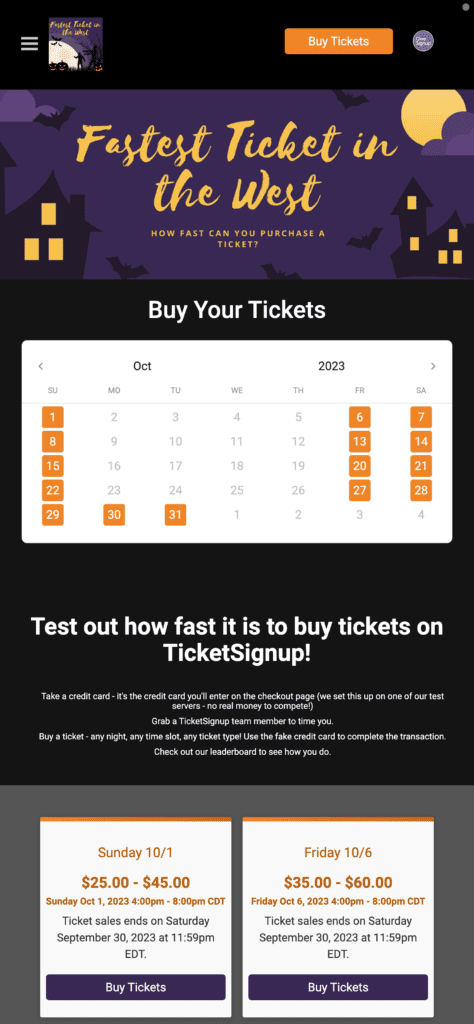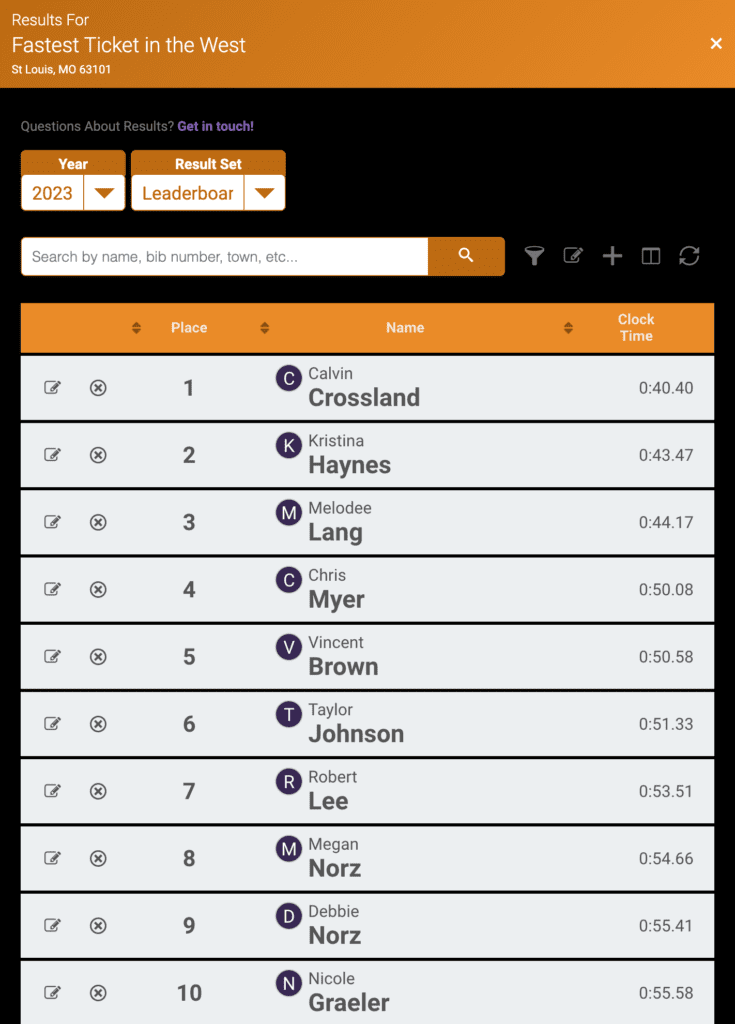 An optimized ticket purchase path that makes it easy for attendees to buy tickets is key for haunts that don't want to lose revenue because it was too confusing to purchase tickets. TicketSignup's fast checkout and credit card detector speed up checkout – and we will be adding ApplePay and GooglePay options to checkout in the coming months to make payment even more streamlined.
Ticketing for Haunts
We had really good conversations with haunts that stopped by our booth about how TicketSignup's free ticket platform can make promoting & managing haunts easier and more effective. Some of the key takeaways included:
Ticket Transfers: Rained out haunt? TicketSignup makes it seamless to contact attendees with tickets on a specific night and allow them to switch their own tickets to another night for free until the deadline you set (i.e. transfer your tickets in the next two weeks for free). You can also let attendees transfer their tickets up until the date of their ticket for no reason at all, with options to charge a fee.
Chargeback Management: Don't waste time fighting chargebacks – TicketSignup fights chargebacks on behalf of events. In the last year alone, our finance team has managed more than 1,400 chargebacks for our customers. And while chargebacks are frustrating, it's important to remember that they are a small percentage of attendees – last year, just 0.02% of all transactions resulted in a chargeback. And of that 0.02%, the majority were due to unrecognized charges or recent fraud on the account.
Sales Tax: TicketSignup takes care of all the obligations of calculating, collecting and remitting sales tax for ticket events. This takes many hours of work, as well as fears of incorrect calculation, off of event operators. We remit taxes for all events under TicketSignup; you'll have your events' sales tax reports if you are ever audited to prove that sales tax was properly collected and remitted.
Availability: We heard from some haunts that their ticketing platforms go down sometimes, making it impossible to sell tickets and check ticket holders in. Availability is a key focus for us, and we invest significant resources in our infrastructure to ensure our platform is available for the 28,000+ events that use us each year. We did about 2,000 software releases in 2022 with zero downtime. Learn more about how we invest in our infrastructure to ensure reliability and availability.
Free Email and Websites: We were surprised by the number of haunts paying for email and websites, and we're happy to bring best in class email marketing and websites to haunts for free (and no coding required!).
EventDay Tools: There are a lot of haunts that have multiple attractions. TicketSignup has the EventDay technology to manage the simplest and most complex haunts so that CheckIn is fast, it's easy to sell tickets and merch on site, and your haunt gets actionable data to optimize throughput and the attendee experience.
Pricing: Many haunts are used to paying 2 fees for tickets – one fee for the ticketing platform and one fee for the payment processing. TicketSignup is a payment facilitator, so our pricing includes both platform + all credit card fees. Our fees are family-friendly because we charge per cart and not per ticket. Last year, the average haunt cart was 2.8 tickets. We also offer flexible options to increase fees to earn more revenue and volume discounts for haunts that do over $200k in ticket sales.
We are excited to work with even more haunts this year, and continue to solve problems across marketing, ticketing, and EventDay for haunts with our free technology.