Your ticket event can now add external links to your Website's menu. Customizing your menu is one of the most important parts of your website and we make that easy with the Website Builder's pages, drop down menus, and subpages. There is now an additional option to link a menu item to another website, page, or piece of content.
First, add a new page to your menu navigation. From the choices, select Add New External Link. This lets you link a new top-level menu item to an external website.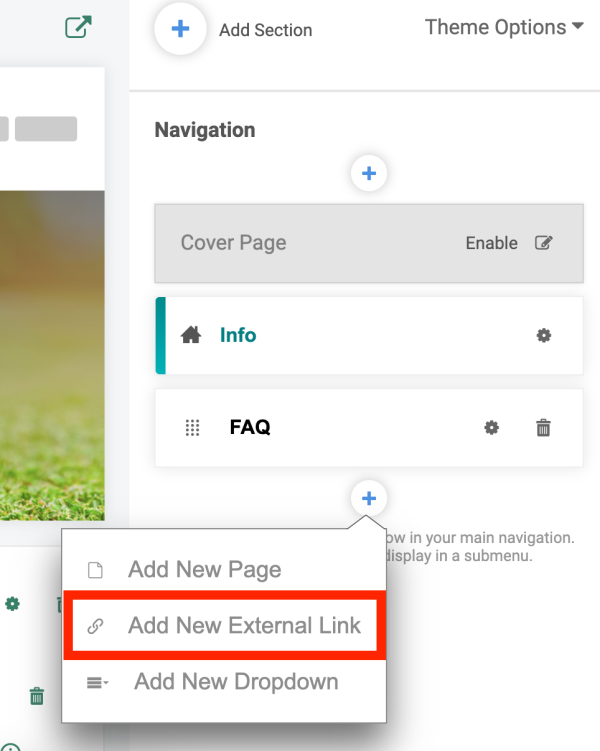 Then enter the website where you'd like the website visitor to be redirected. You can also check the setting to open the website in the new tab so the visitor keeps your event website open in their browser.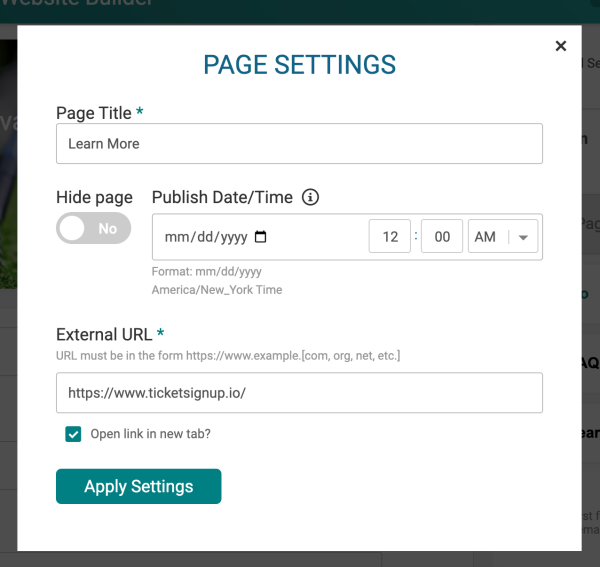 You can also link a dropdown menu item to an external website. First add a dropdown to your menu navigation. Then you have the option to add a page or link to an external site for each subpage that you add.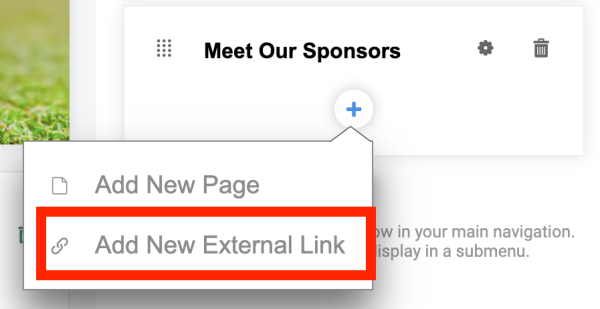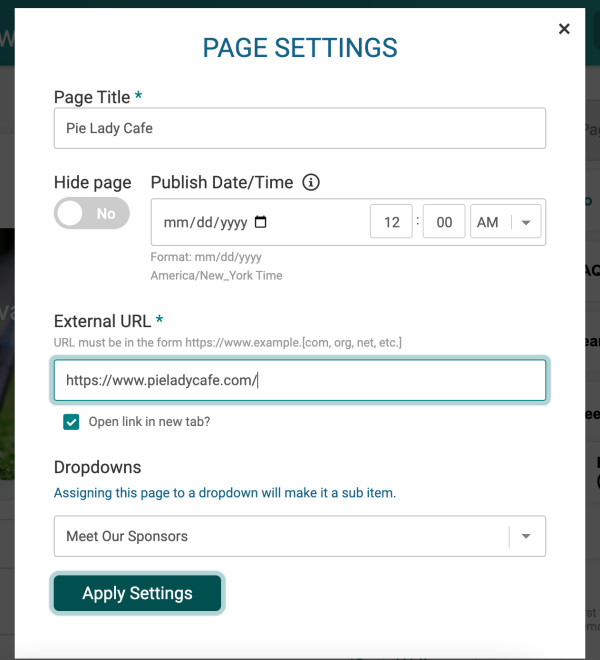 We have always offered customizable Call to Action buttons that are easy to add throughout your website, giving you flexibility to link to external pages and other pages of your event website easily. Now you have the power to link to external content from your ticket event website's main navigation menu!