As part of our continued enhancements to the Website Builder, donation thermometer is now available on all website pages. For a nonprofit, displaying the progress of your nonprofit's fundraising goal front and center can motivate donors to help you raise more and connect their individual contribution to a larger collective milestone. This feature serves as another example of how live data from TicketSignup. can be highlighted anywhere on your website.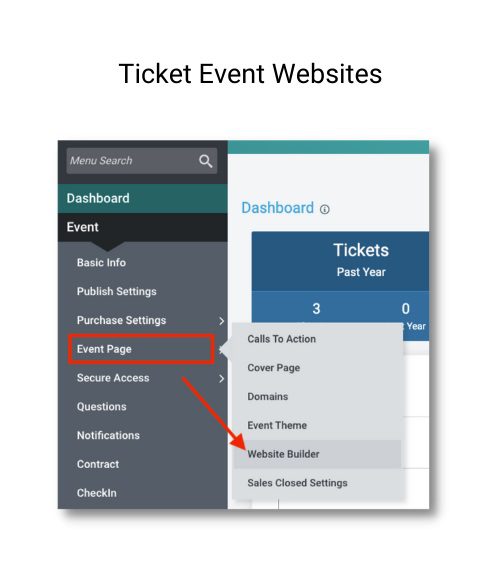 Navigate to the Website Builder
To add the donation thermometer, you will first navigate to the Website Builder: Website >> Website Builder. Or, just type in "Website Builder" in the menu search bar at the top left-hand corner of your TicketSignup dashboard: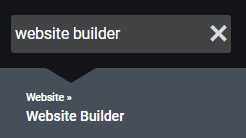 The Website Builder gives you an intuitive and easy interface to add custom sections that feature your event content. You will see some default sections that are automatically generated for your website based on information that you completed in the Ticket Wizard.
Once you are in the Website Builder, you will be taken by default to the edit screen for the Info or Donation Info page. You are able to add the donation thermometer here or on any of the unlimited pages you can add on your website.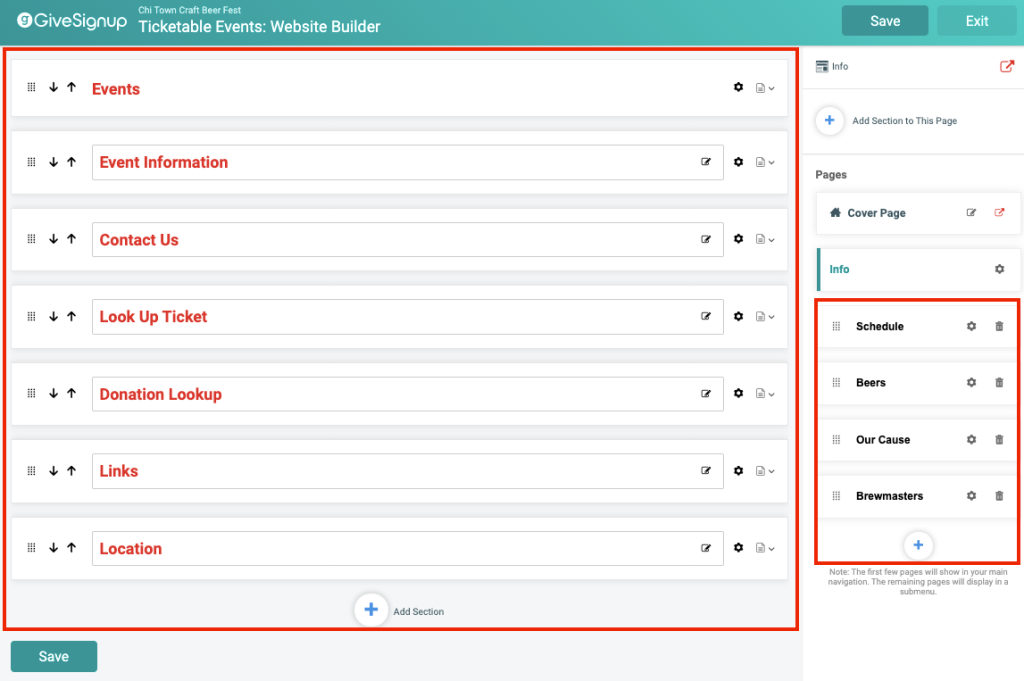 Insert a Content Section
Then add a section for the graphic on the page it should appear by clicking the Add Section button. You'll have the option to choose a single column or two columns.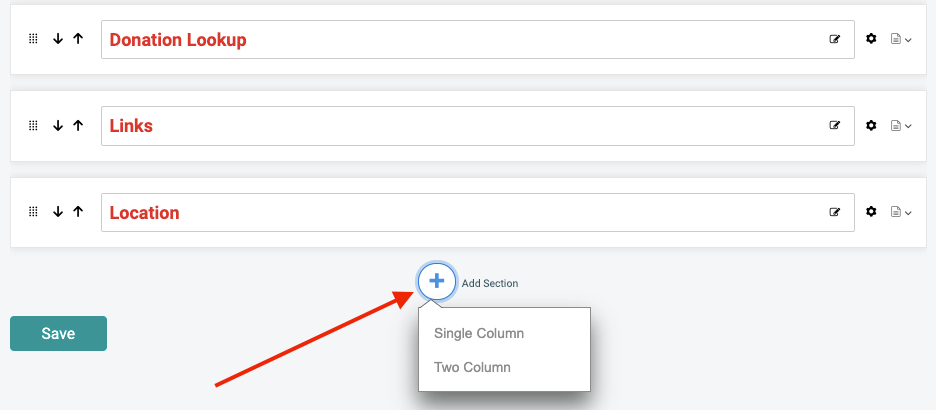 Next, give your new section a name that will appear at the top of the space containing this section's content. This section header will be displayed to the public, and you can edit it any time you'd like.

Add a Content Block
The blue plus button beneath your header is how you will add content to the section. Click on it, and you will see a list of content options to display.

Insert the Donation Thermometer
Choose Donation Thermometer at the bottom of the list.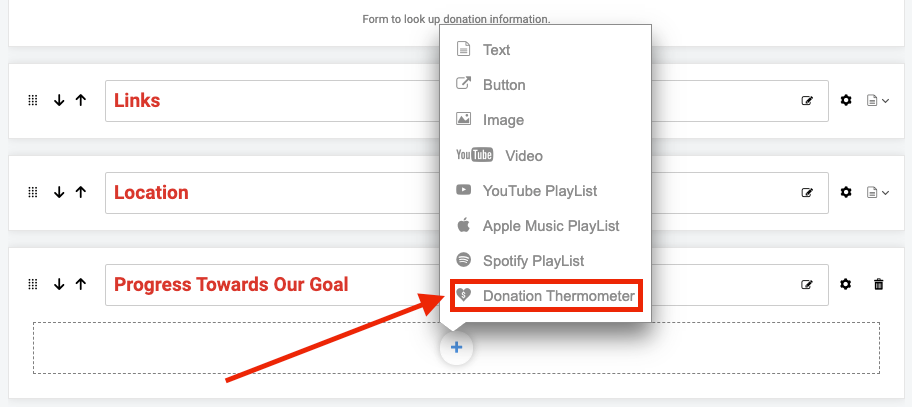 And click the Save button at the top right-hand corner of your screen.

Rearrange or Delete the Donation Thermometer
Once the donation thermometer has been added, you can move the thermometer up or down by clicking on the arrows to reorder all of the content elements within the section. Or, it can be deleted by clicking on the trash can icon.

More to Come
Our plan is to make content blocks even easier to add and have many more types of formats and live data options in 2022!