You can now cross-promote your events across all of your ticket event websites. The Event List component is now available for the Ticket Website Builder, which enables you to feature upcoming and past events with flexible layouts and rules to determine which events show and which events do not show. There is no need to spend time maintaining your website as the calendar updates in real-time as new events are created and events move from upcoming to past events, ensuring your content is always up to date. And you don't have to pay hundreds of dollars in annual fees to get your other events showing on a website with your brand, your URL, and your content.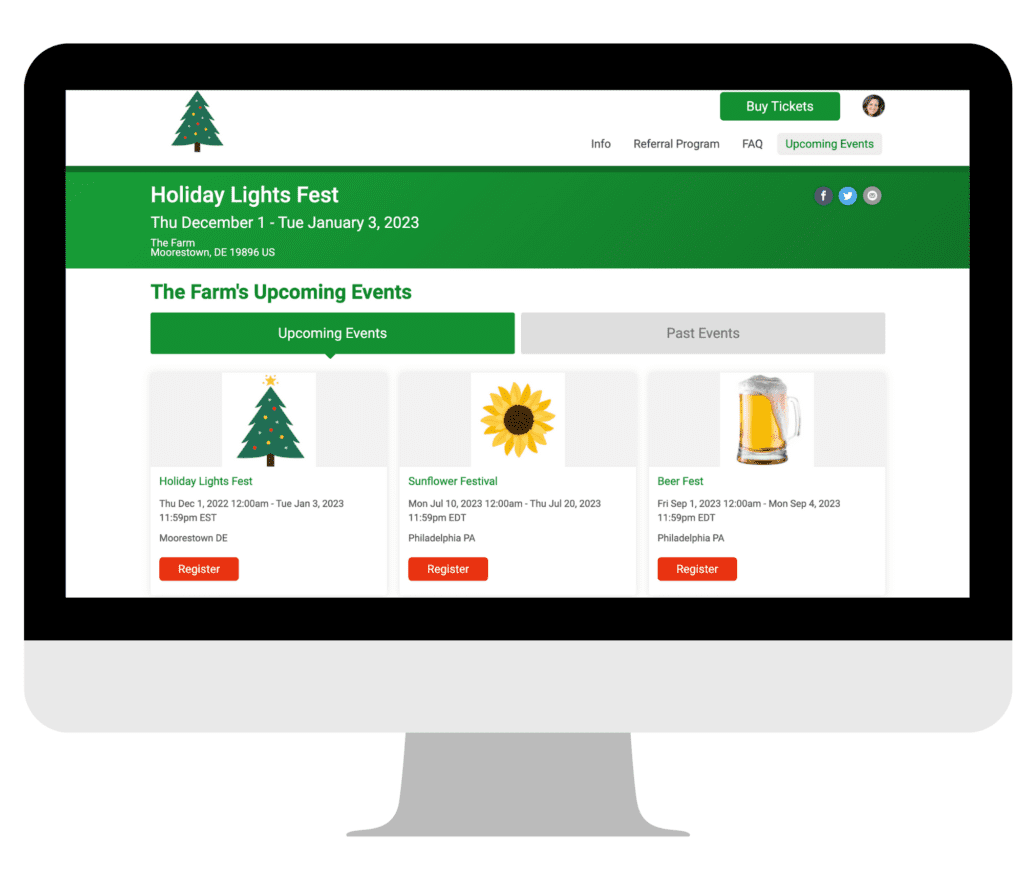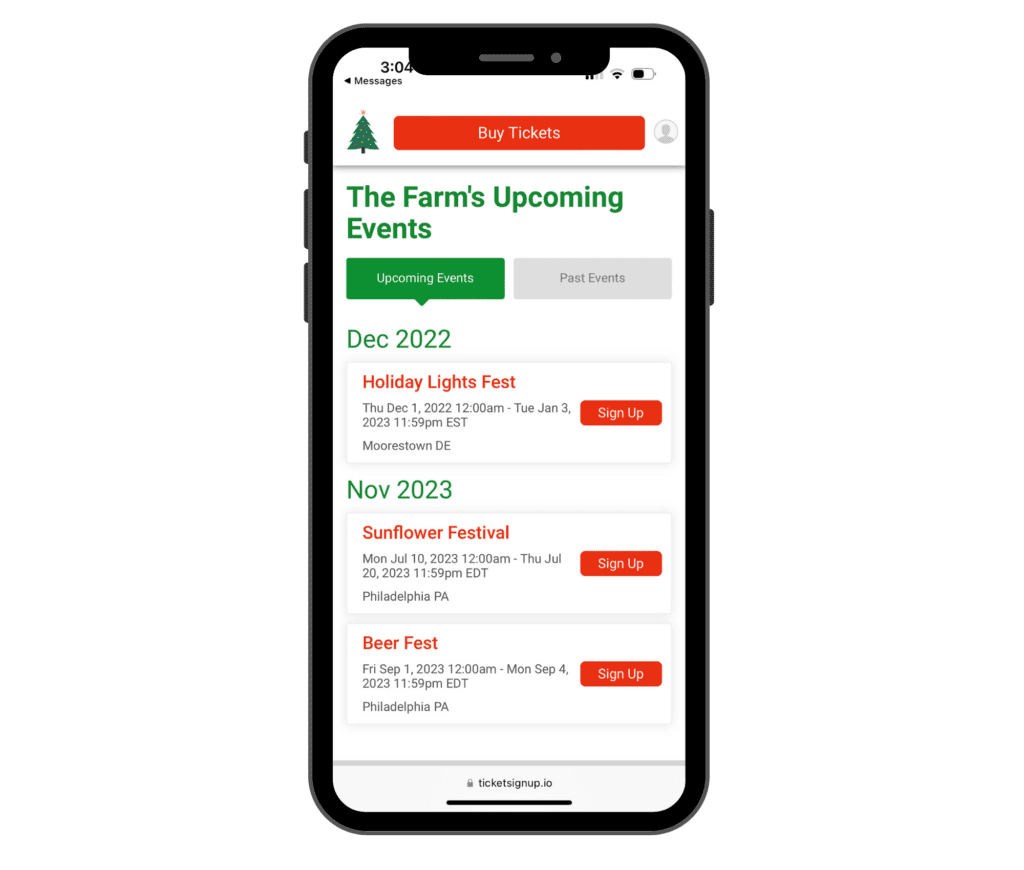 There are many ways to leverage the data-driven Event List to get attendees to buy tickets to your other events throughout the year:
Add a menu item for Upcoming Events to your Ticket Website. If using a cover page, add Call to Action buttons that link to Other/Upcoming Events.
Customize the social share pop-up to feature upcoming events, using the unique URL from the menu item on your ticket website
Set up an automated ticket purchase follow-up email that includes a button and/or link to the Upcoming Events page
Include a link to Upcoming Events in pre and post event email communications
To add the Event List to your ticket website, navigate to Website >> Website Builder. You can add the Event List directly to the home page of your website. Alternatively, create a new page like in the example below to feature on your website's menu.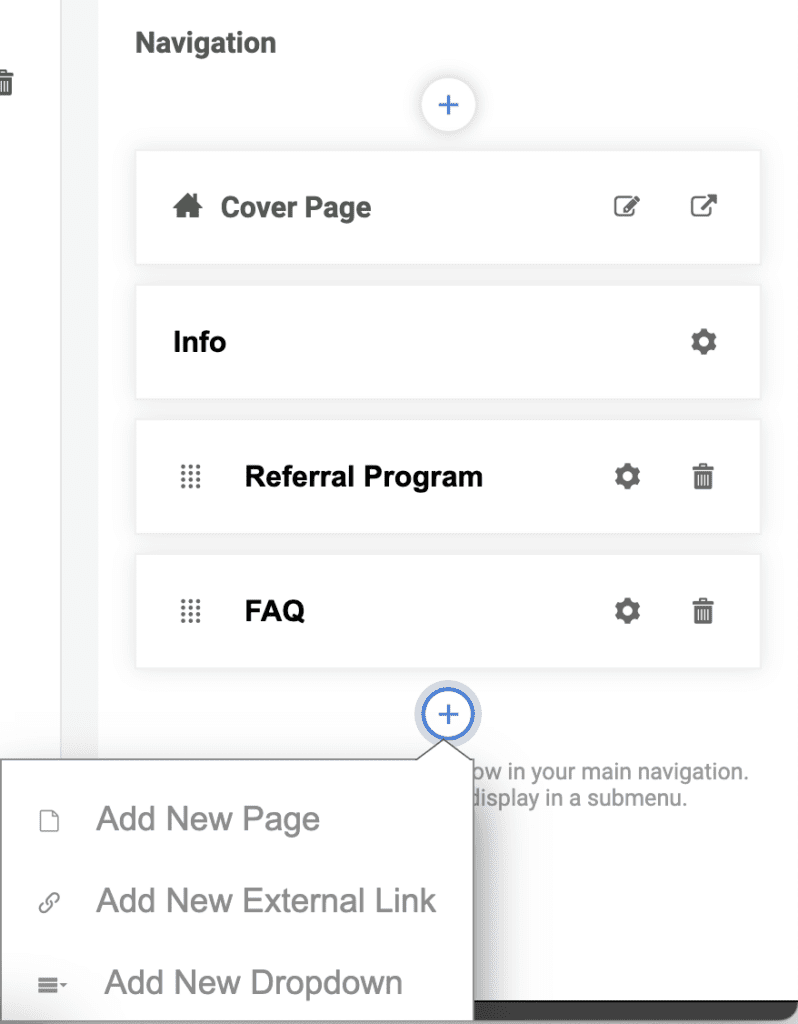 Click Add Section on the page and select Single Column. Then click the plus sign in the content section.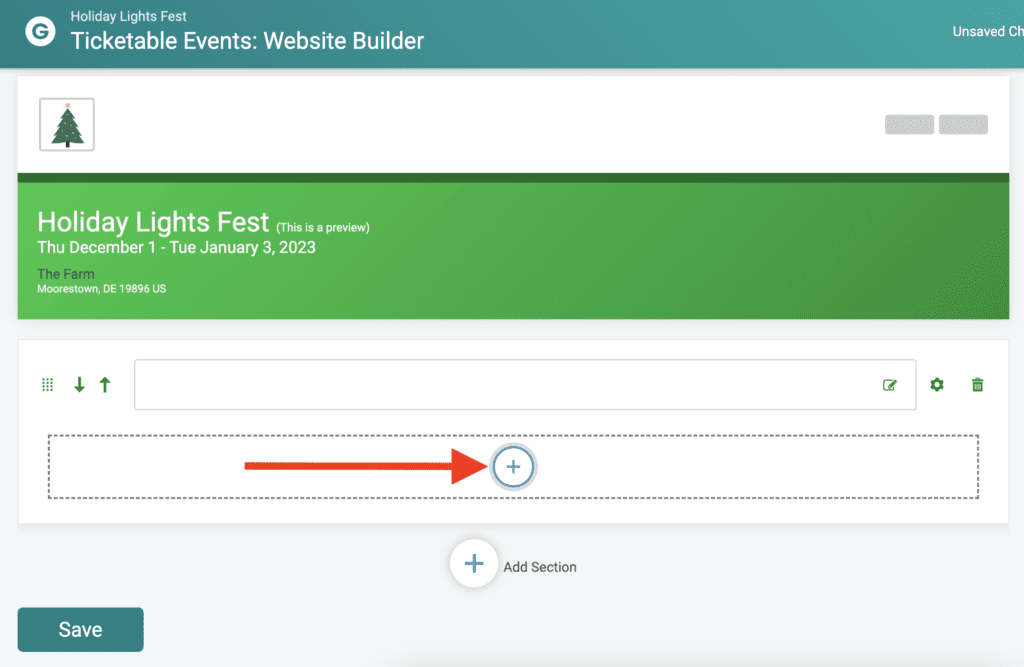 Select Event List from the component options.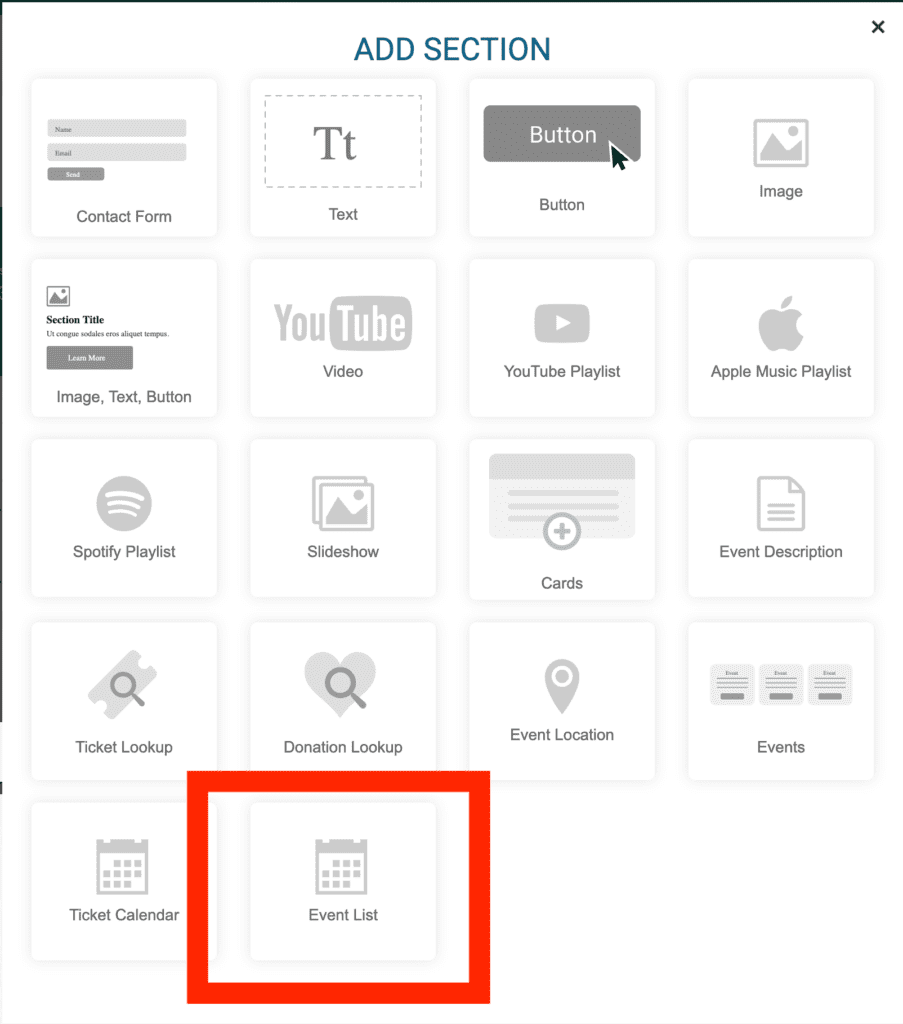 The Event List only includes the event that you are currently on. You can customize the settings to include and exclude events that you want to display on your website, as well as the layout style. Use a comma to separate multiple IDs to include or exclude. Click Save to sync changes.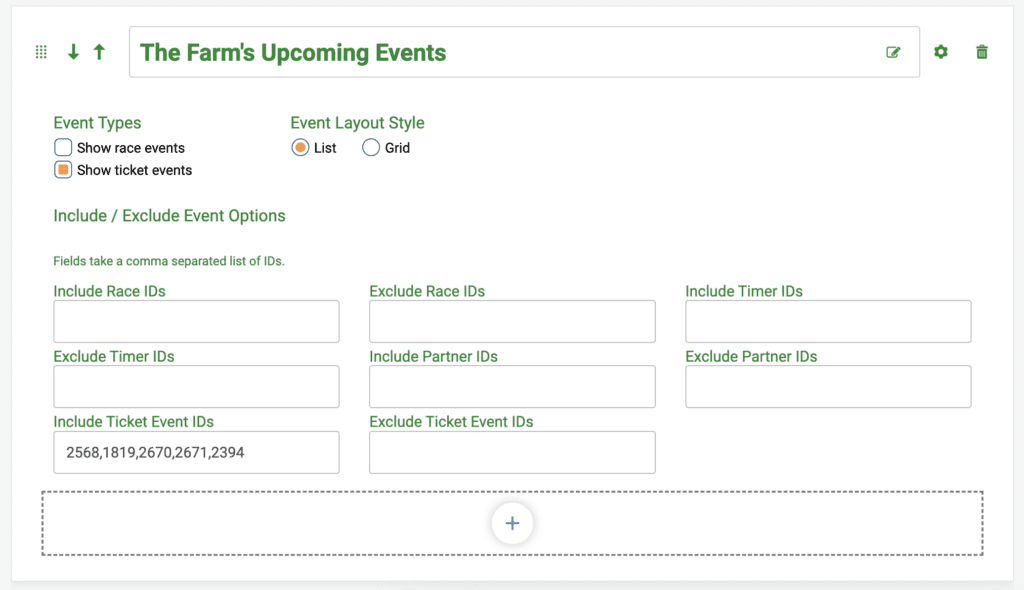 Featuring your other events across all of your ticket event websites, as well as the option to feature upcoming and past events on an organization website, is a free and powerful alternative to Eventbrite's organization pages. Your brand (not TicketSignup) is always featured and TicketSignup will never promote other companies' events to your attendees. TicketSignup continues to add features that help multi-event organizations maintain free, modern, and up-to-date websites without any manual updates or costs.