In addition to printing sponsor and large group tickets in advance of the event, some events want to print tickets on site. TicketSignup's mobile CheckIn App generally eliminates the need for paper tickets on site. However, there are a couple of use cases when printing tickets may be valuable:
Separate lines for On Site Sales and Check-In: Some events may sell tickets on site with TicketSignup's point of sale app and then require attendees to go to another line to check-in to the event. The attendees need tickets since point of sale does not require email and they will not get a confirmation email from TicketSignup. Note that there is a setting is to automatically check-in attendees who purchase a ticket via point of sale, as that is the more common use case.
Redeeming Attractions or Store Purchases inside the event: Some of the haunts and festivals that TicketSignup works with redeem attractions (i.e. go through each attraction one time) and/or redeem additional items sold with online tickets (i.e. 2 drink tickets included with each VIP ticket) inside of the event using TicketSignup's CheckIn App. While we are releasing a solution to dynamically assign ticket purchase data to a QR code wristband, some events may prefer that online ticket purchasers use the QR code in their pre-event email/confirmation and for on site ticket purchasers to have a printed ticket that can be scanned throughout the event to redeem attractions and/or items.
Equipment
TicketSignup's Ticket App is compatible with Brother 810W, Brother 810Wc, and Brother 820NWBc label printers. These can be purchased via the Brother Website, Brother store on Amazon, or from other sellers on Amazon and stores recommended by the Brother Website. The Brother 820NWBc printer has bluetooth connectivity, making it an even better portable option for events. Later this year we will also look into adding support for the new wireless Dymo LabelWriter. This is another wireless printer compatible with mobile iPhone and Android devices. As bluetooth chips become cheaper and more common, we expect to see more options at lower cost in the future.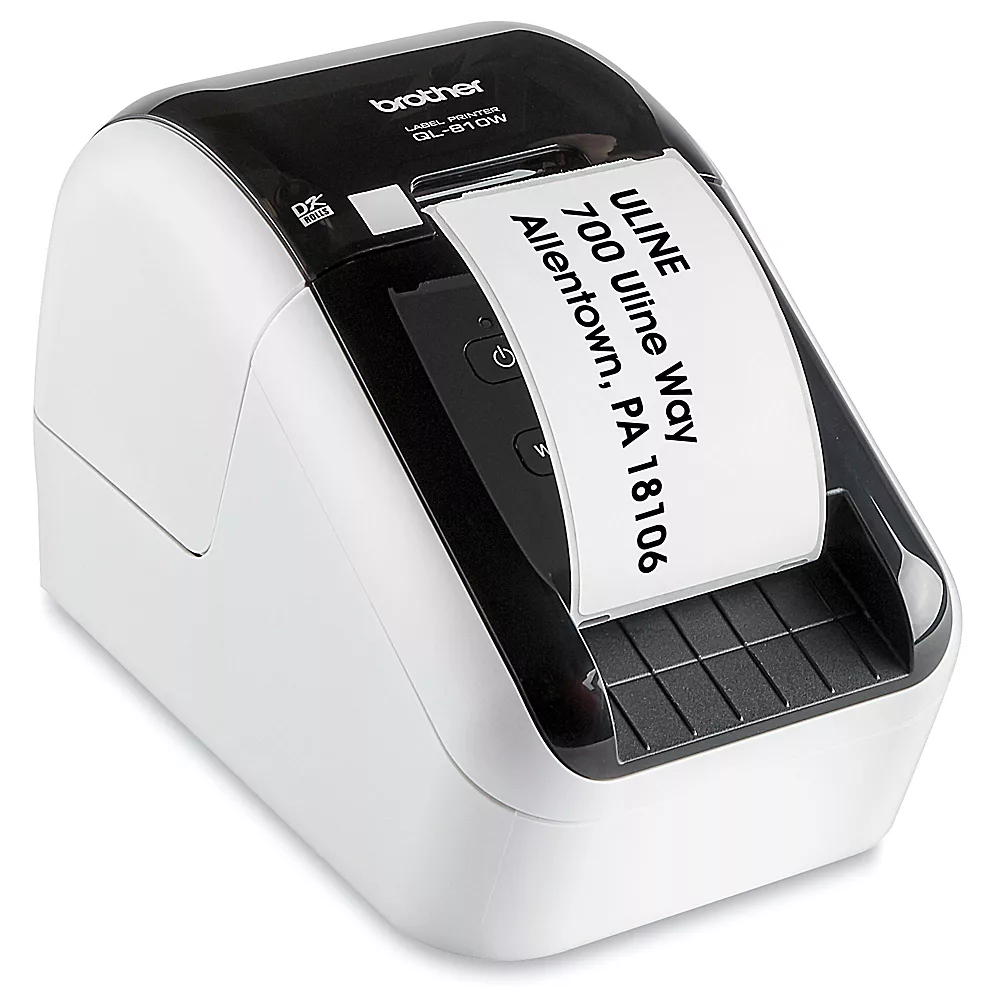 You need to connect the printer to WiFi in order to print tickets. Follow instructions here for Macs/iPhones and here for Windows.
iPhones need to use Brother DK1208 labels for printing, which are 1.4″ by 3.5″. These are available to purchase from Amazon, Staples, and other sites. Android devices can customize the size of labels, so you can use other options.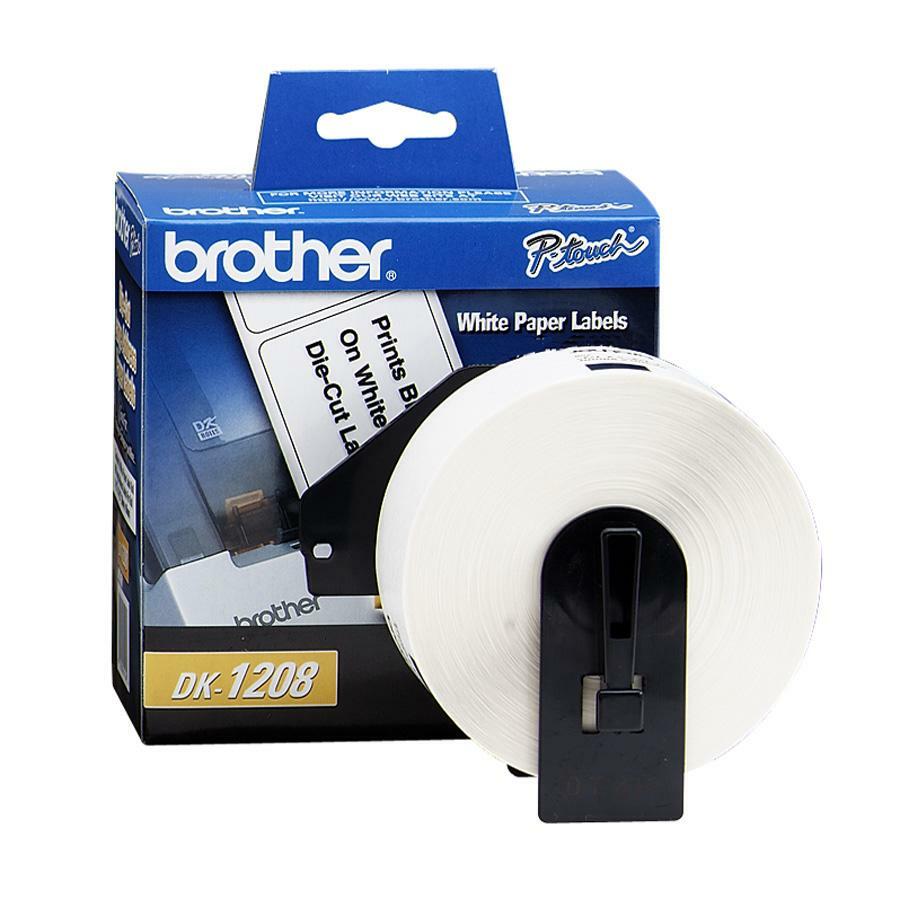 You have the equipment needed to print. Your printer is connected to WiFi. You also need the Ticket App downloaded on a mobile or tablet device, and your event enabled to use the Ticket App. If you are printing tickets sold via point of sale, you also need a Square device to accept cards and/or cash payments.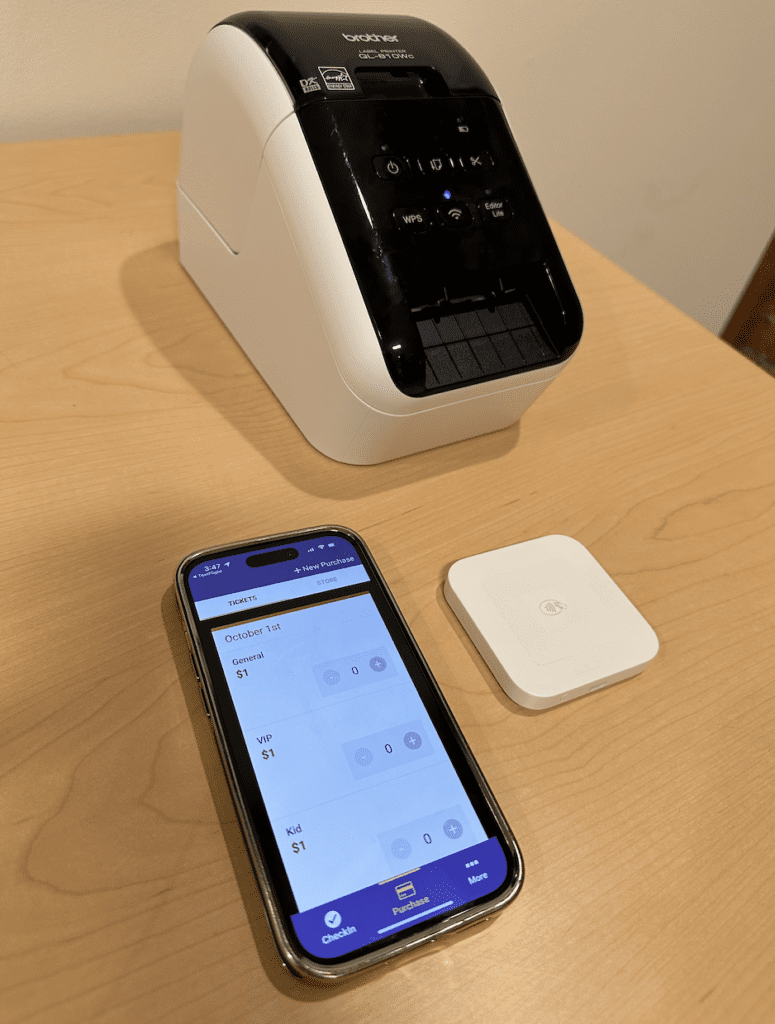 Connect the Printer to the Ticket App
Once your equipment is ready, you can connect the printer to the Ticket App. Tap Select Printer on the Event Settings page.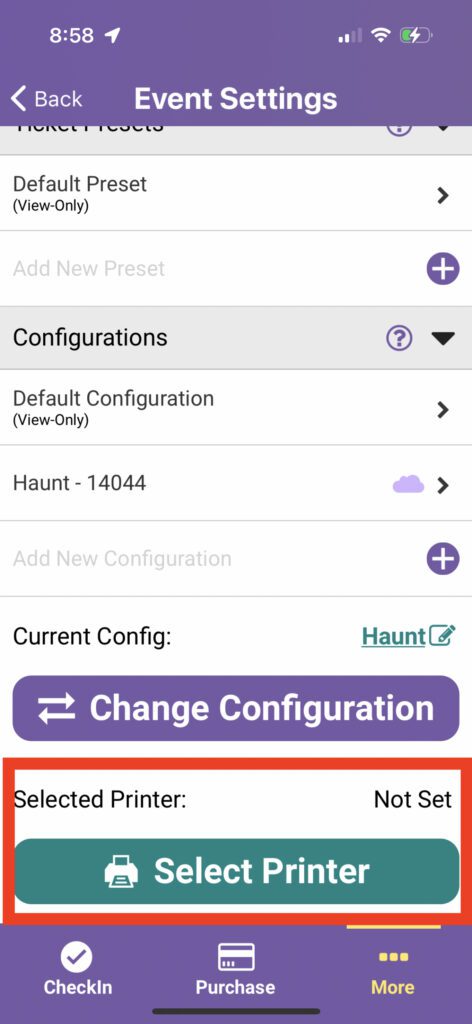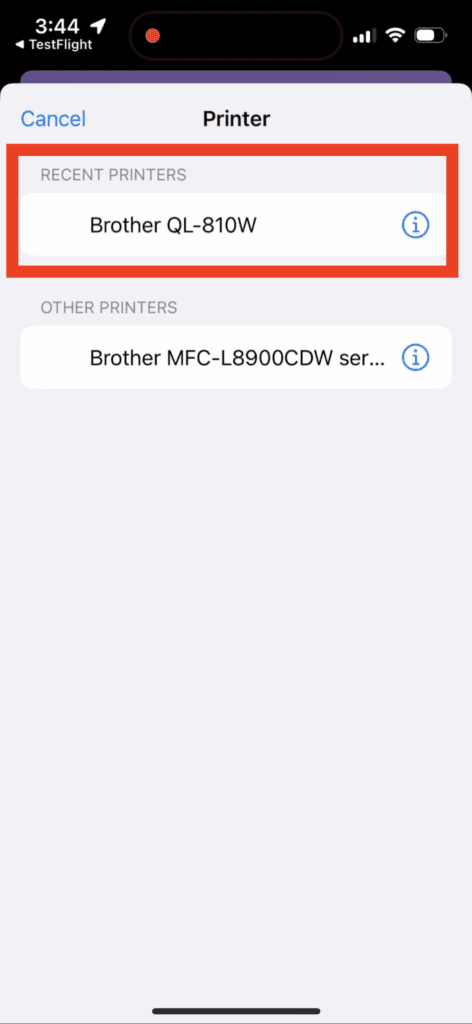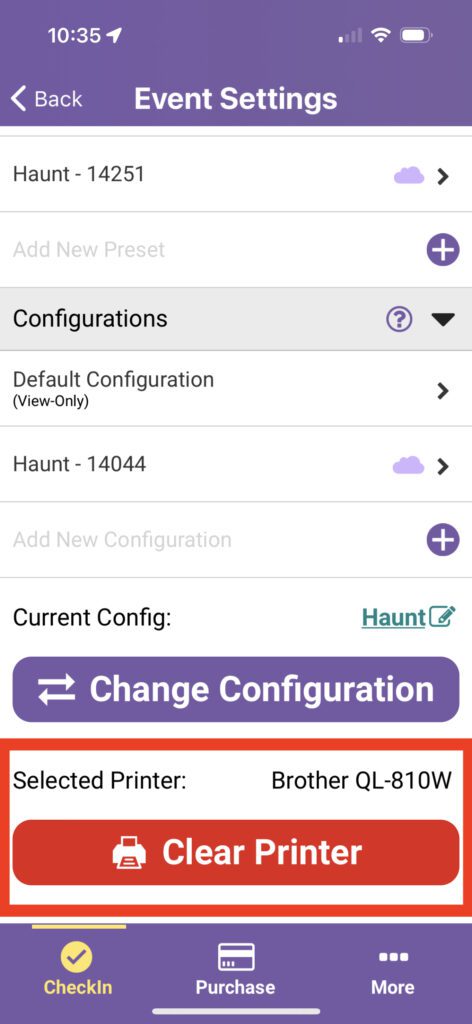 Print Tickets On Site
Now you are ready to print tickets on site! When you complete a sale through TicketSignup's Ticket App, there is an option to Print on the confirmation before you begin a new purchase. Click to print the ticket.
While you can automatically check-in attendees that purchased tickets via Point of Sale, you can also redeem their tickets and/or store purchases/attractions with the CheckIn App.
There is also an option to print tickets from the CheckIn App, so that even online ticket purchasers could get physical tickets.
Best Practices
Once your printer is set up and connected to the Ticket App, printing tickets is simple. But there are a lot of things you should consider and plan for if your event plans to print tickets.
Keep processes simple. Because TicketSignup's mobile CheckIn App lets you have a paperless event, consider whether you really need to print tickets on site. Sponsor and will-call tickets can be printed ahead of time. On site sales can automatically get checked-in when they purchase a ticket.

There are certainly cases when events need to print tickets on site – that is why we built this ticket printing functionality! But our number one advice is to keep your event's on site check-in and ticket sales as simple and low-overhead as possible.
Order equipment ahead of time. If you do not already own the compatible Brother printers, make sure you order weeks ahead of your event. Depending on where you order from, there could be long lead times. Make sure you have time to get the printer and test ahead of your event.
Ensure your event has connectivity. Both the printer and Ticket App need connectivity to process and print on site sales via point of sale. Learn more about best practices to ensure your event has connectivity here.
Test, test, and test some more. Don't wait until the event to try printing tickets for the first time. Test it out in the weeks and days leading up to your event. And make sure you have a backup plan if something happens on site. For example, if the printer breaks or you run out of labels to print, enable automatic check-in for point of sale and eliminate the need for tickets.
What's Coming Next?
This spring and summer we will make some additional updates to enhance Ticket Printing capabilities, including:
Automatic printing, which eliminates the need to manually hit print after each ticket purchase.
Print tickets for standalone store purchases. The current printing works for ticket sales, which may or may not include store items.
Additional printer support as we identify compatible and more affordable and available printer options.