Ticket Sales As Fast As Your Runners
Everything you need for your events is included – no subscriptions, no monthly fees, and no long-term contracts.
Key Features for Track & XC Tickets
Easy Setup
Take advantage of a free, branded website and configure your tickets to fit your event.
Customize your free event website to match your brand and include all key logistical details.
Offer simple ticket options for fast purchasing or create groupings simplify more complex sets of options
Set caps for each ticket and group of tickets to ensure you're never oversold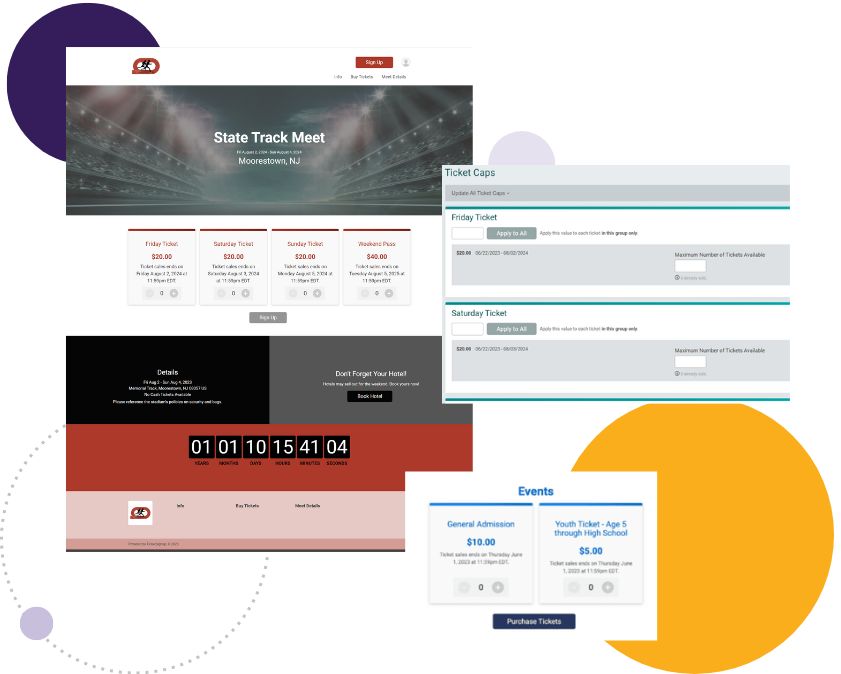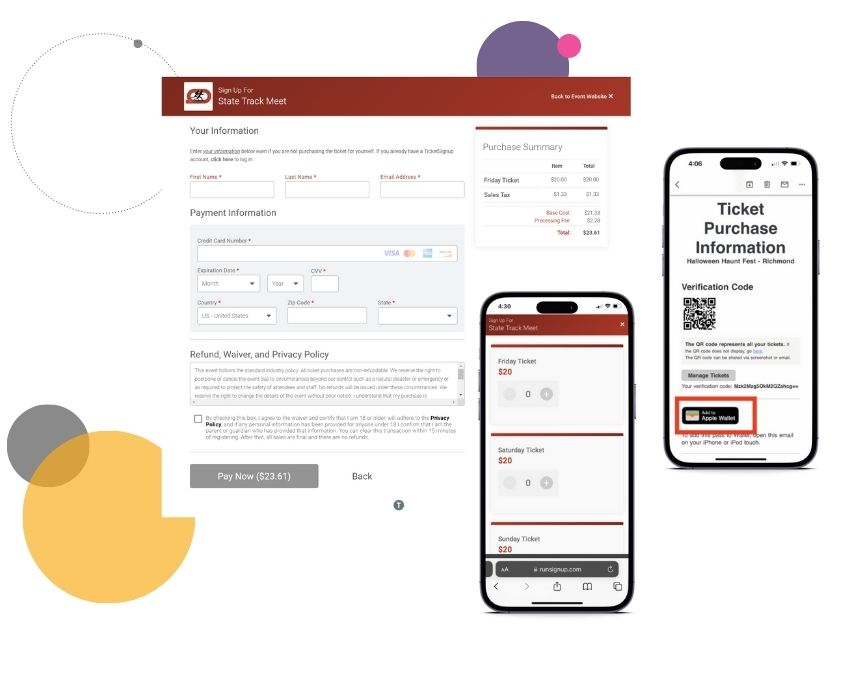 Barrier-Free Purchasing
Make ticket-buying fast and easy to maximize your attendance (and revenue).
No login required to purchase tickets and ticket management options available directly from an attendee's email
Mobile-responsive and speedy ticket purchasing path ensures interested people always make it to the end of purchasing
Fast checkout with options to save credit cards or scan credit cards at checkout
Tickets can be added to attendee's Apple Wallet for easy access at the meet
Speedy CheckIn
The free TicketSignup Tickets App streamlines your event day processes, eliminates lines, and ensures happy attendees.
Check-in attendees in seconds with a quick QR scan or smart search
Check in all tickets from a purchase at the same time or check them in individually as members of the group arrive
Create standard configurations for your check-in team to ensure they have all the information they need (and none that they don't)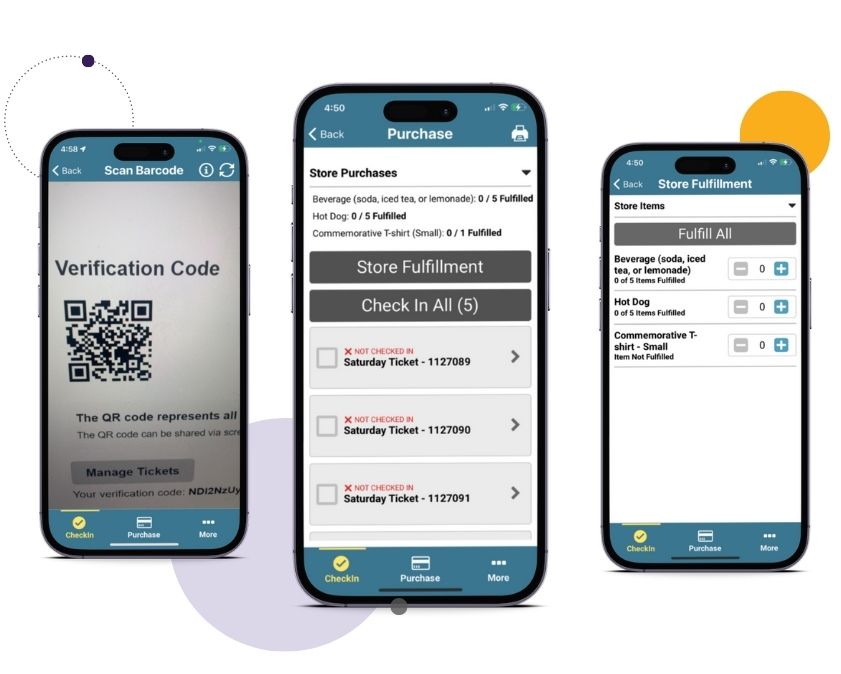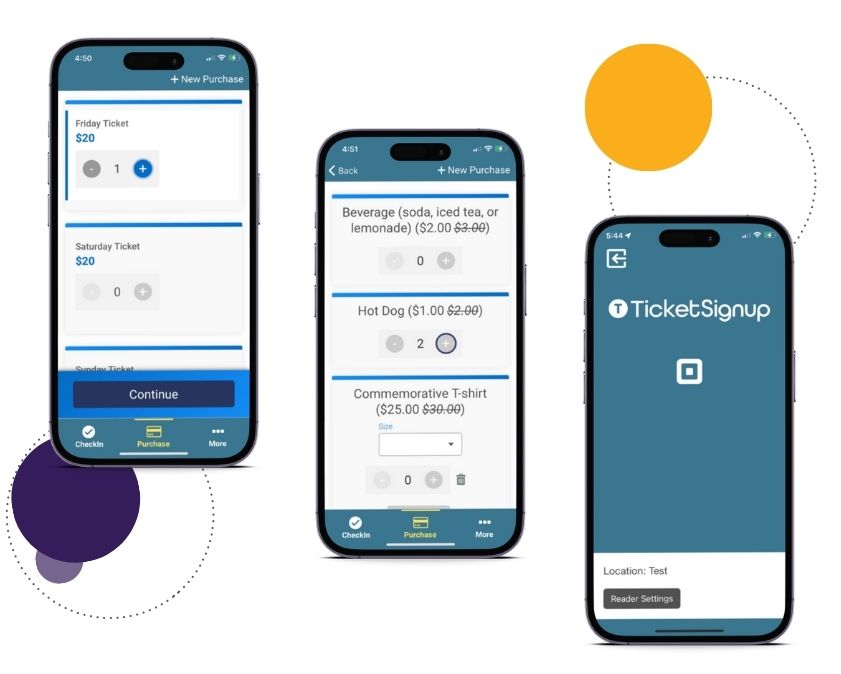 On-Site Sale Options
Maximize your revenue with options to continue selling tickets on-site.
Use on-site signage with QR codes to encourage or require pre-purchasing of tickets
Enable on-site sales via Square integration to continue selling tickets via cash or card
Upsell attendees with on-site sal
The Bottom Line: More Revenue
Online ticket sales helps you sell tickets earlier, reduces barriers to purchasing, and increases your opportunities for revenue. For event directors currently using RunSignup or TicketSignup, your track and cross country ticket sales can use the same payment account you use for your other events and partners can increase their partner revenue share with added ticket events.
---
Looking for Registration? We can help with that, too.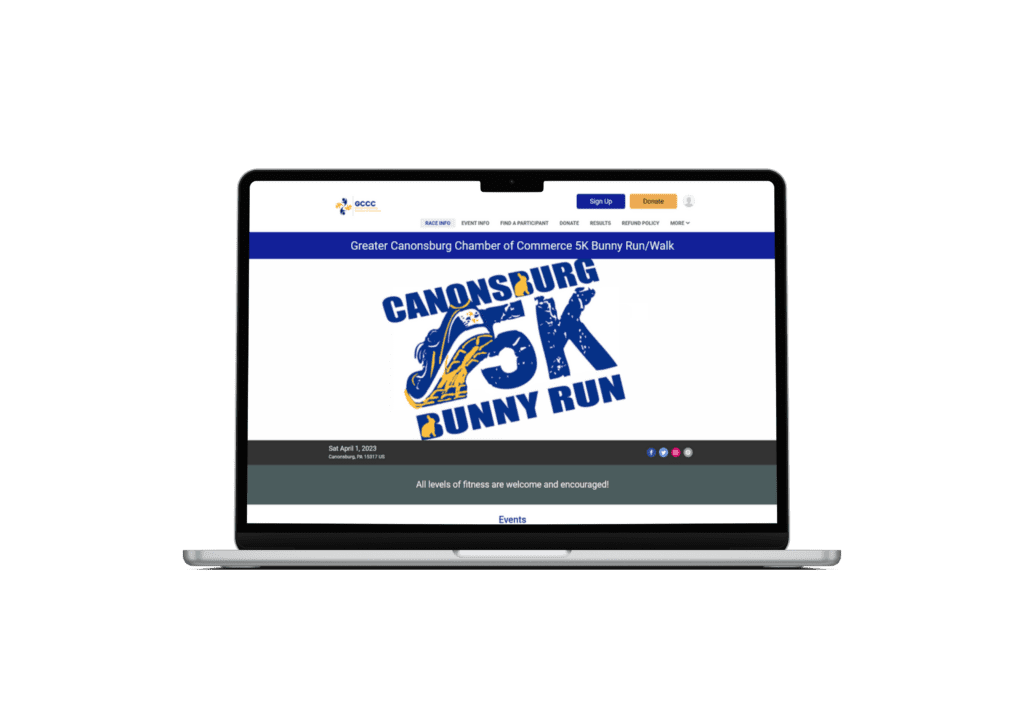 For endurance events requiring participant registration, the RunSignup Registration platform is your technology solution. Both TicketSignup and RunSignup are built on the same reliable and secure technology core, keeping all your key data together in one place. Learn more about RunSignup's registration platform or request a call to learn more about which solution is right for you.
All the Latest on tickets for Track and XC Meets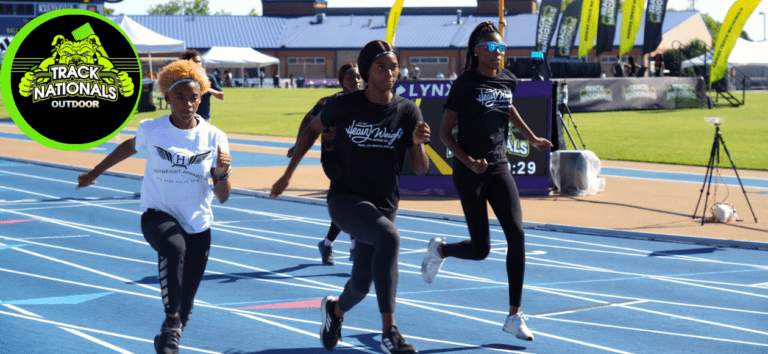 Adidas Outdoor Nationals and TicketSignup The Adidas Outdoor Track Nationals brings together the best middle school and high school athletes in the country for a three day track meet. With all those young athletes comes fans (and parents) looking for the opportunity…
Read More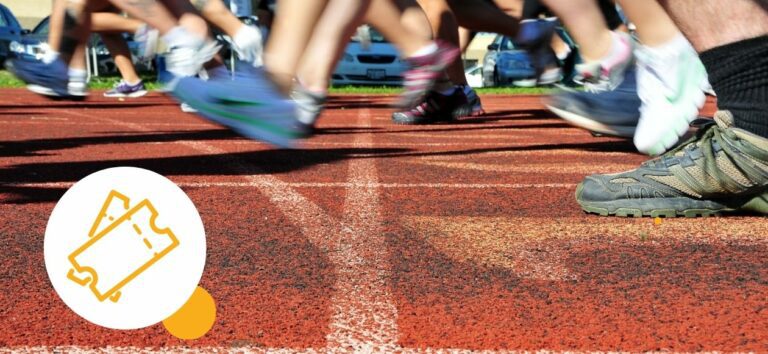 A growing number of timers and event organizers use TicketSignup to sell tickets for track meets, along with other sporting events like lacrosse tournaments and baseball games. It's fast and easy to set up admissions with TicketSignup's free and easy-to-use ticket platform….
Read More