You can now add store items to individual tickets when items are available per ticket. This is helpful for conferences, galas, and festivals that are selling additional items per individual ticket (rather than per ticket purchase).
Pull up the tickets that you want to add items, either by using the attendee quick search or using the search fields in the Individual Ticket or Ticket Purchase Reports. Click Add Store Order.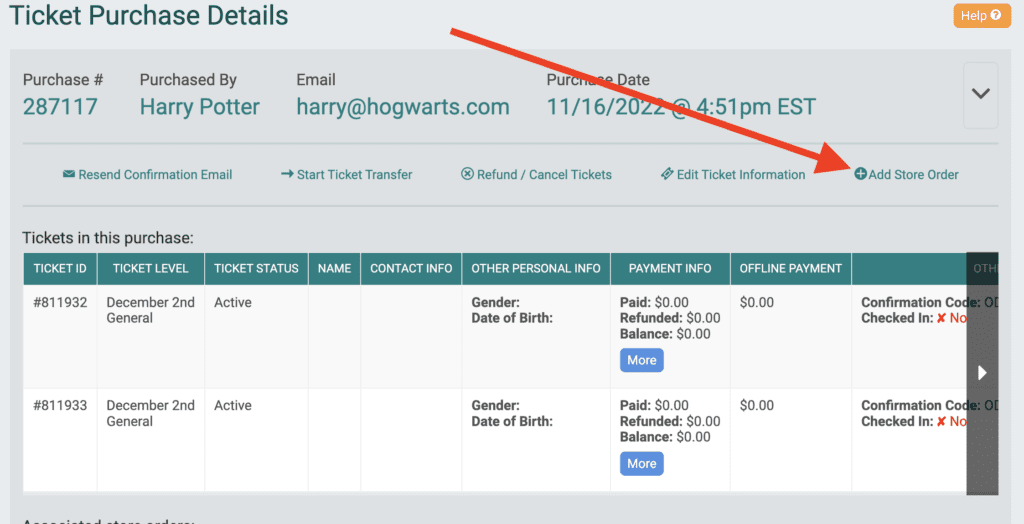 At the top of the page, select the option "Add to each specific ticket". Then select the ticket or tickets that you want to add items to. Finally, use the quantity selectors to add the items to each ticket. In the example below, each ticket gets 2 string lights and one hot cocoa. Click Save to add the items to the tickets.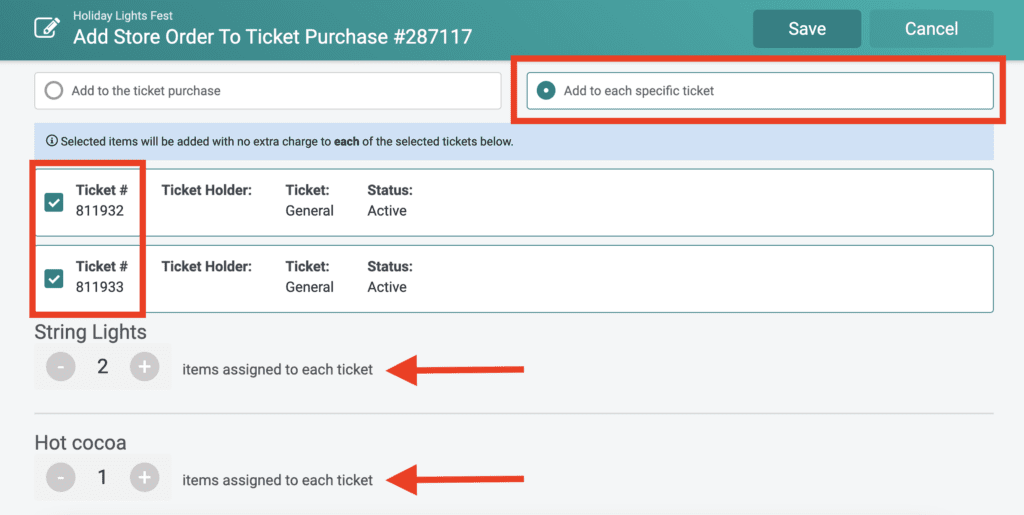 The ticket purchase details now show the associated store order, with details on items per ticket.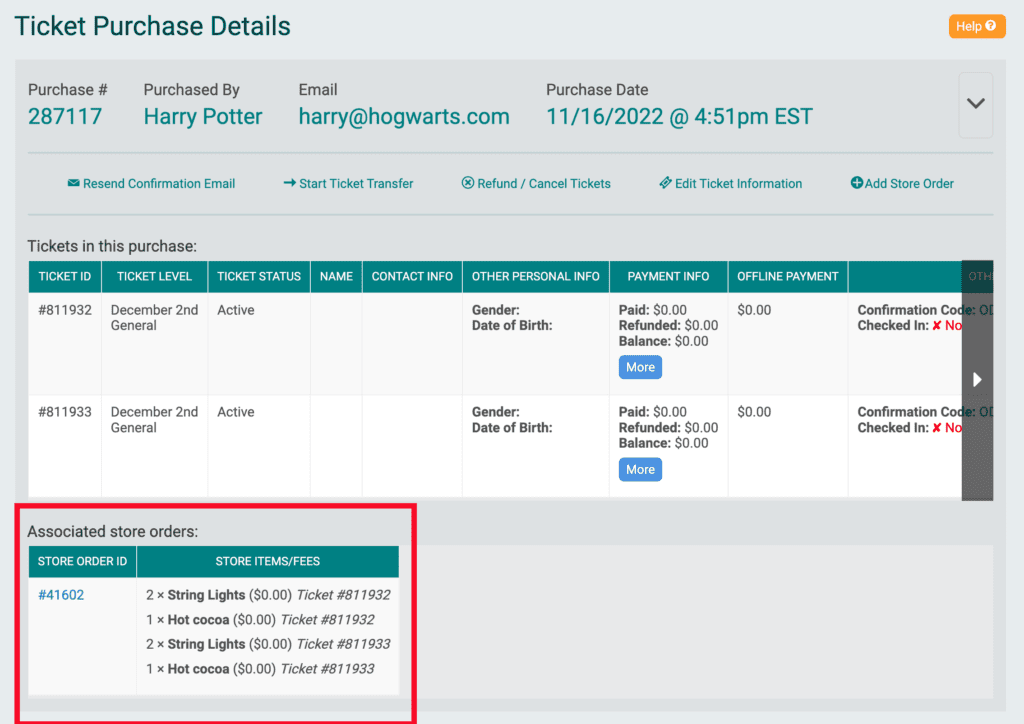 The details of the store order include the audit trail of which user added the store items to an existing purchase as well as the date and time.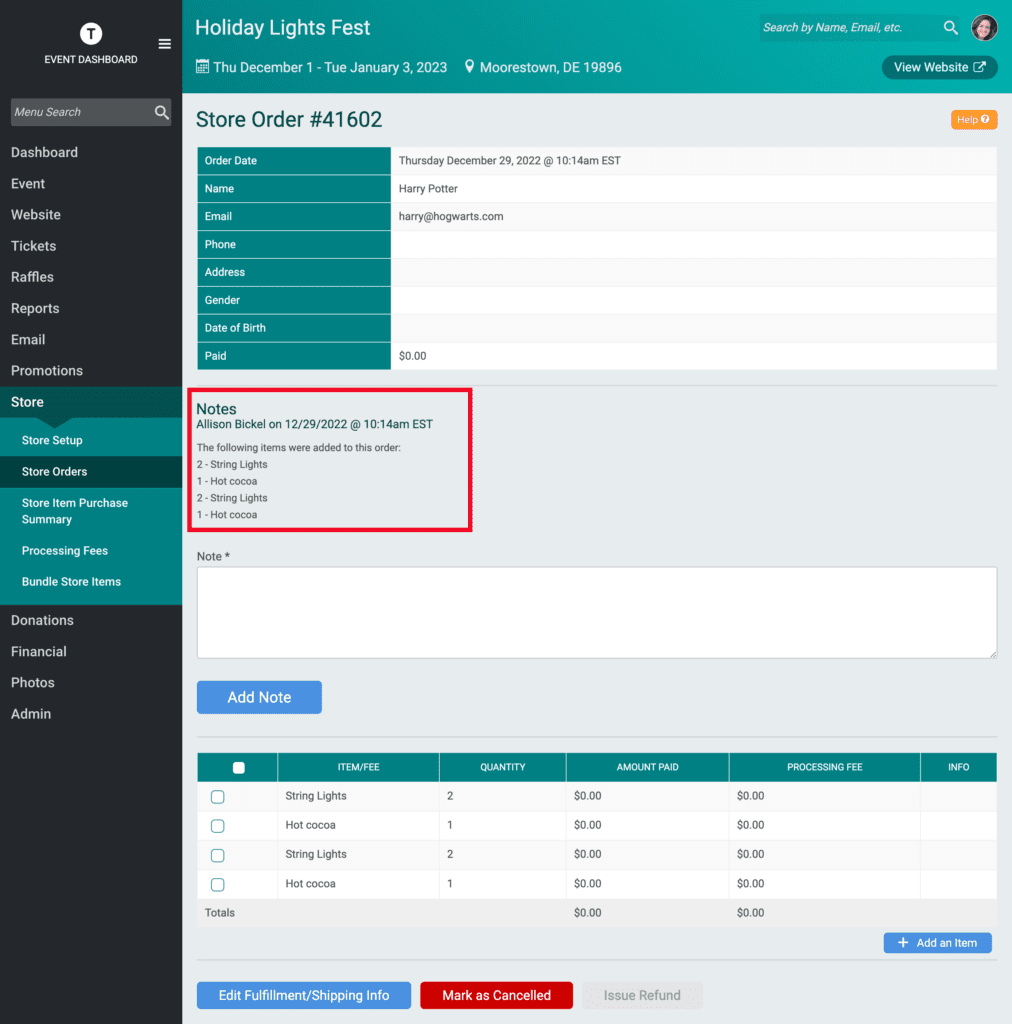 The items also show in the Ticket App so that you can fulfill manually added items, as well as those purchased by the attendees, on site.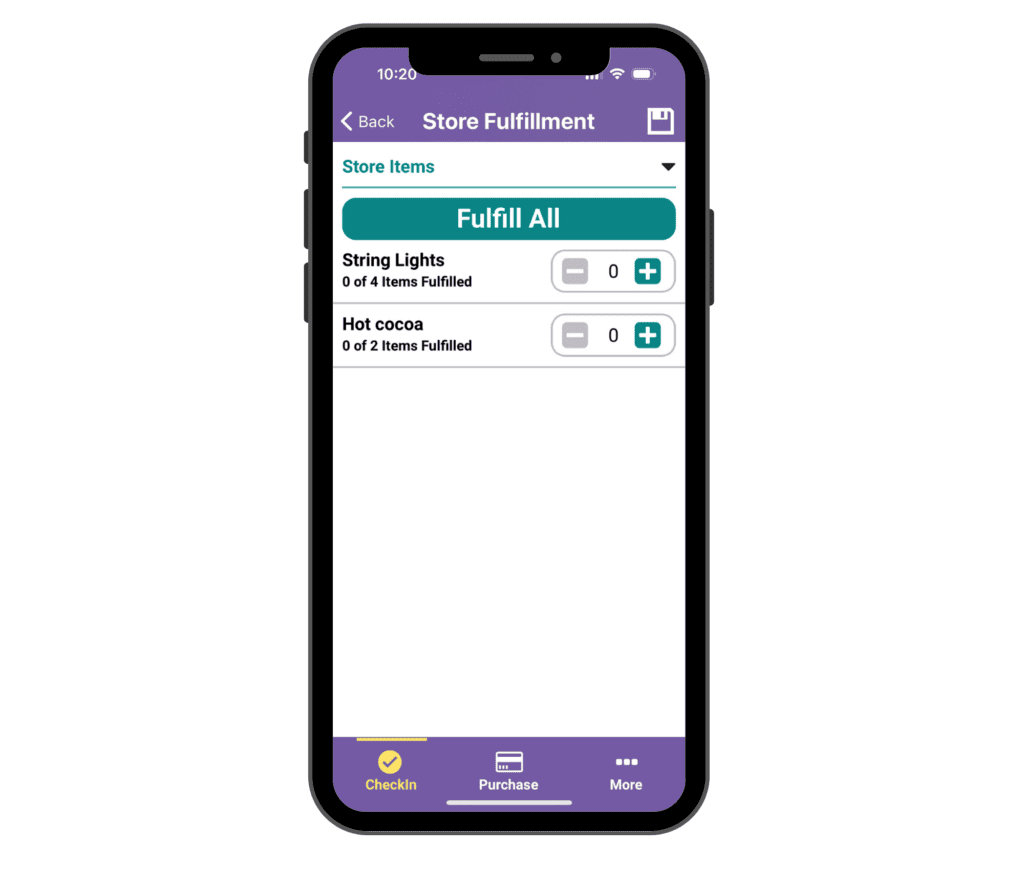 This release extends the initial option to add store items to a ticket purchase. We continue to add more capabilities to the Ticket Store as events like haunts, festivals, conferences, and more leverage TicketSignup's full store solution.