Ticket Management Tools to Save Time
Make it easy for attendees to swap their ticket without exceeding caps, losing merchandise purchases, or creating chaos for your on-site team. Control ticket transfers as an event director or allow ticket holders to make their own transfers (within your own guidelines).
Self-Serve Ticket Transfers
Allow attendees to transfer their own tickets for 24/7 control, happier visitors, and a lighter work load. Ticket transfers can be enabled for free, or you can opt to charge a fee to generate from transfers. Quick fill functionality makes it even easier for customers with multiple tickets to transfer all their tickets.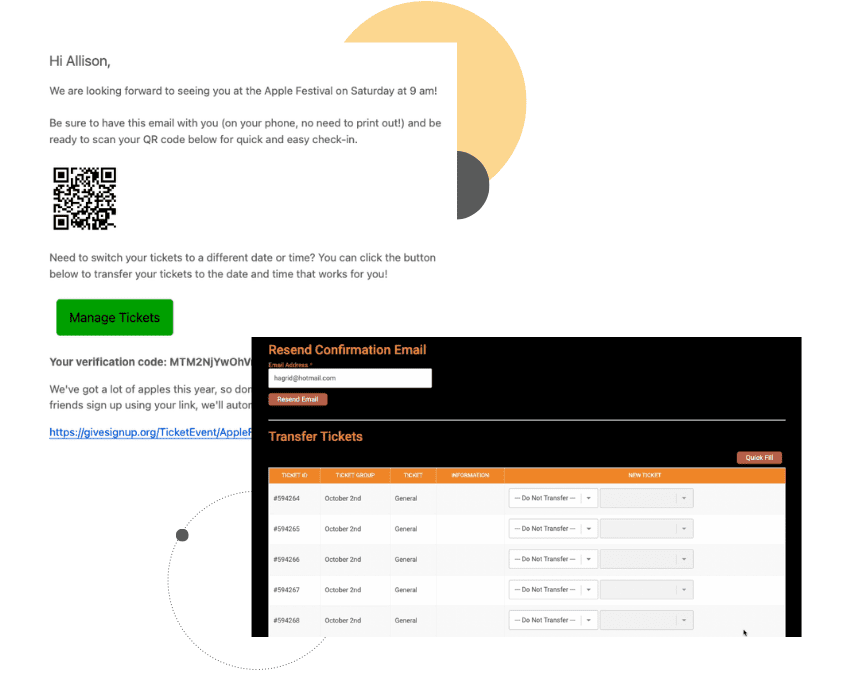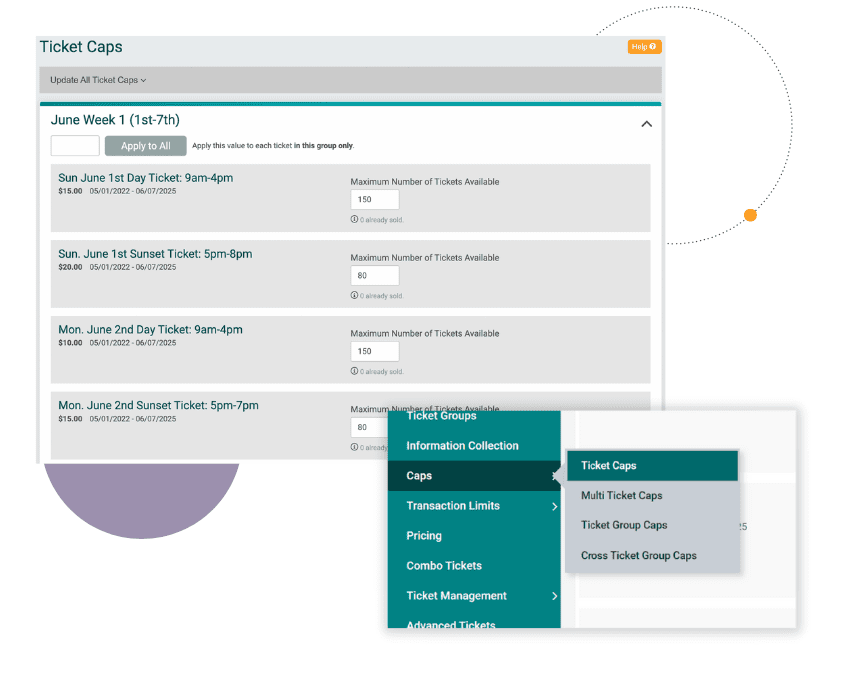 Transfers and Ticket Caps
As much as you want to be flexible, it's still important to ensure your on-site operations run smoothly. Your settings for ticket caps and multi-ticket caps will still be respected when you attendees are transferring tickets unless you enable an override of the cap.
Manage Ticket Groups
Managing a lot of tickets? You can set your transfer options by ticket or by ticket group. This makes it easy to, for example, charge a fee for switching to a busier day but make a lightly-attended day free to join.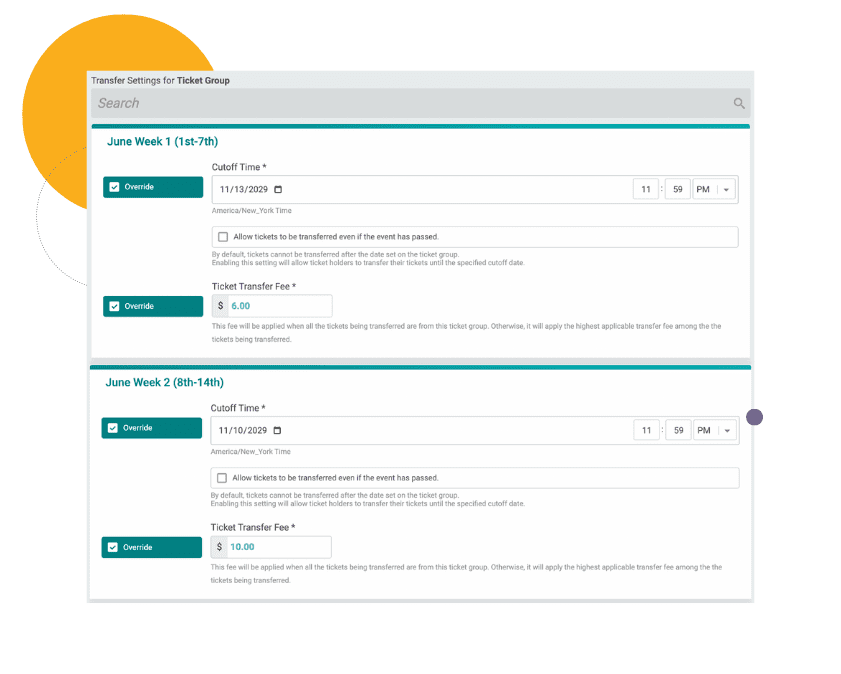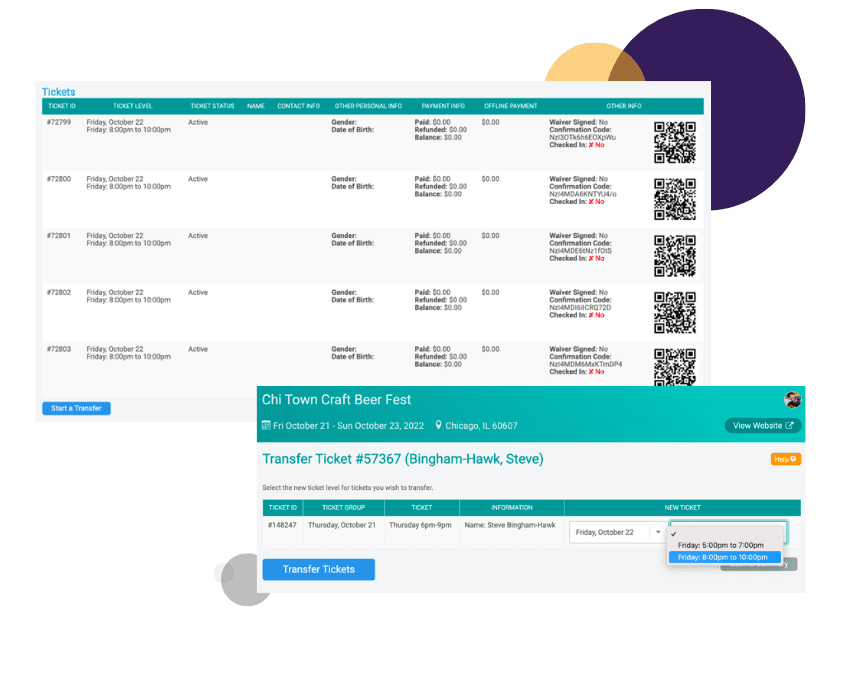 Administrative Transfers
Want to control all your transfers or help a ticket-holder who's not tech-savvy? Admins on your event can also transfer tickets from their dashboard in a few quick and easy steps.
How-To's for Managing Your Transfers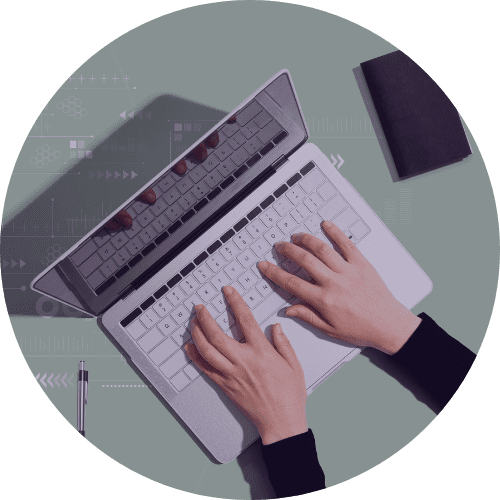 Want to complete an administrative ticket transfer? This is the How-To for You.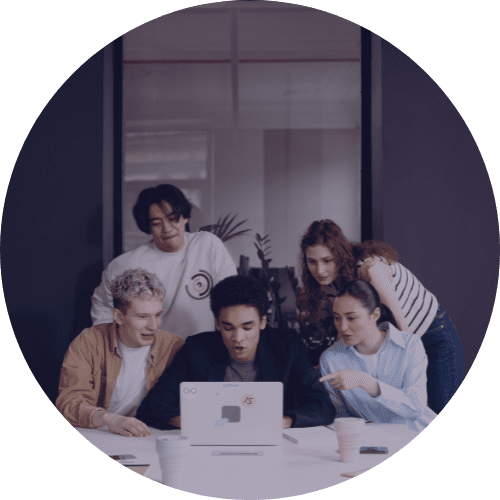 Want to provide attendees with instructions for transferring their own tickets? This is the How-To for you.
Ticket Transfers for Rainy Days
If your multi-day event is outdoors, it's all-but guaranteed that weather will impact your event at some point. Learn how ticket transfer options can help you ease the strain of rainy-day cancellations – and even help you recoup some of your lost revenue. You can even allow transfers after the ticket date has passed in the event of extreme weather issues.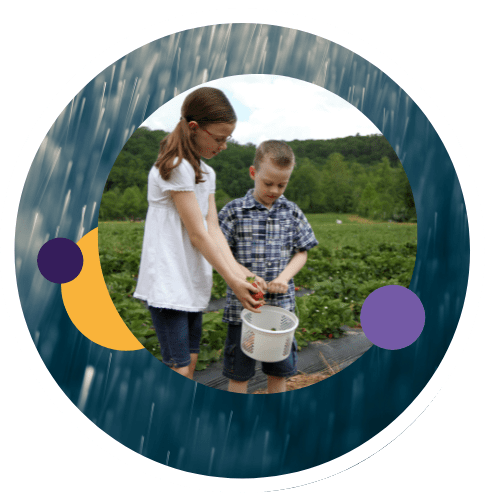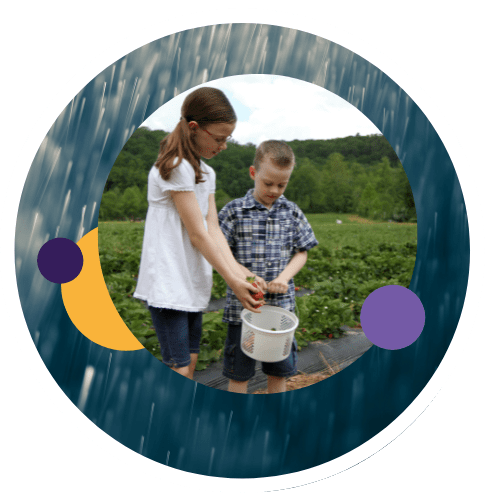 Benefits of Ticket Transfers