The look and feel of your event website will leave an impression on viewers, make it a good one. Create a professional, cohesive, and engaging first look at your event with TicketSignup's intuitive website builder. See how other ticket events have used TicketSignup' s free websites to take their event to the next level. 
1. Oktoberfest at Longman Park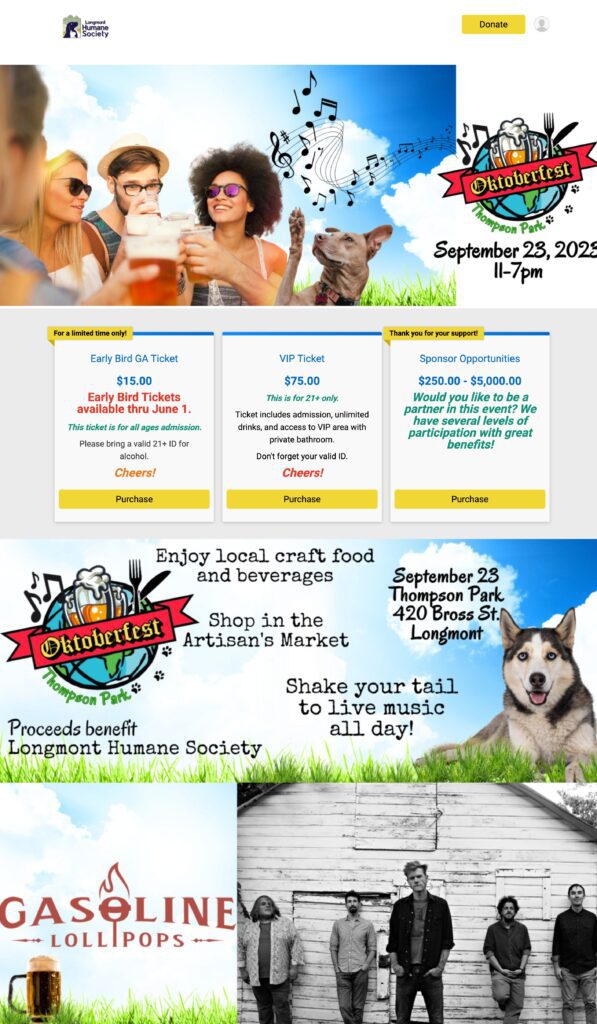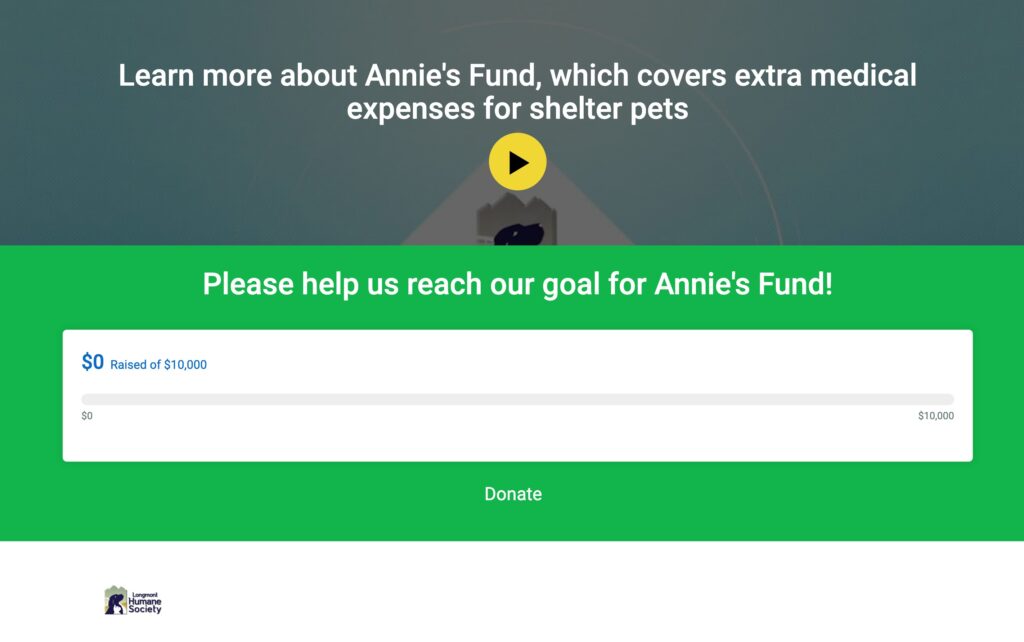 This first event is a festival hosted by the Longman Human Society, in an effort to fundraise for Annie's Fund. Annie's Fund helps to cover extra medical expenses for shelter pets. This event leave a strong impression with their cover page, they uploaded many event images to showcase animals and the musicians. 
The Oktoberfest's 3 ticket options, use clear language to communicate what each ticket includes and who each ticket option is for. They use their brand colors and ticket banners to call out important information, to ensure attendees won't miss it.
Lastly, after scrolling through the website the cover page ends with additional information about Annie's fund to prompt viewers to learn more and donate. They include an informative video and use TicketSignup's automated donation thermometer.
2. The Pave Social
The Pave Social is a community event where attendees can socialize over food, drinks, live music, and yard games. In addition, the event website has a clean cohesive look that reinforces the event branding through their color scheme.
Then they further customized their website with custom wording to switch out the default "tickets" button with "reserve". Their ticket tiles also use ticket banners and custom ticket descriptions to detail what each ticket includes. 
Lastly the Pave Social has a smooth flow of content from using 2-column boxes to highlight information. They end their page with 3 custom buttons that highlight a different call to action to keep the viewer on their website.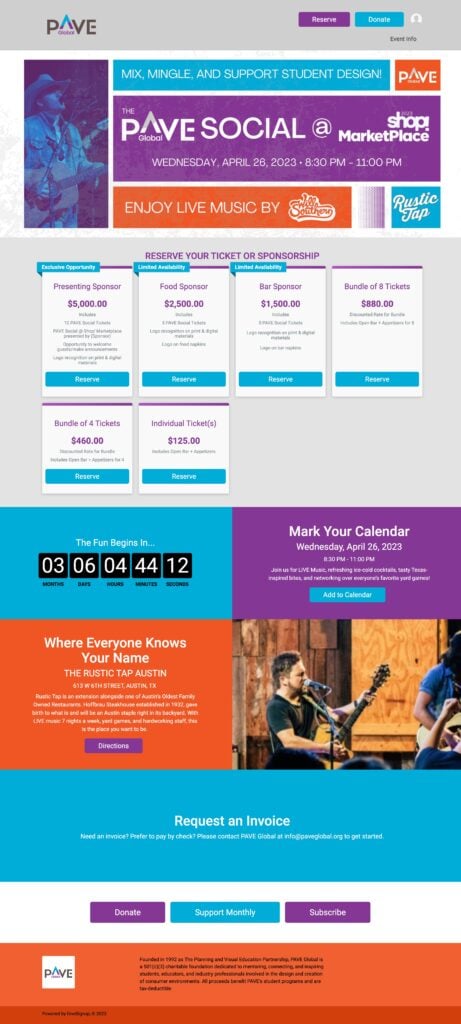 3. NON-COMMvention
The NON-COMMvention is a music conference hosted by WXPN for Triple A stations to showcase over 30 leading musicians from around the world. They've utilized TicketSignup's slideshow feature for their website header, this allows them to choose multiple high quality event photos to showcase. Their slideshow is followed by an automated countdown block and 3 custom buttons to direct viewers to more information.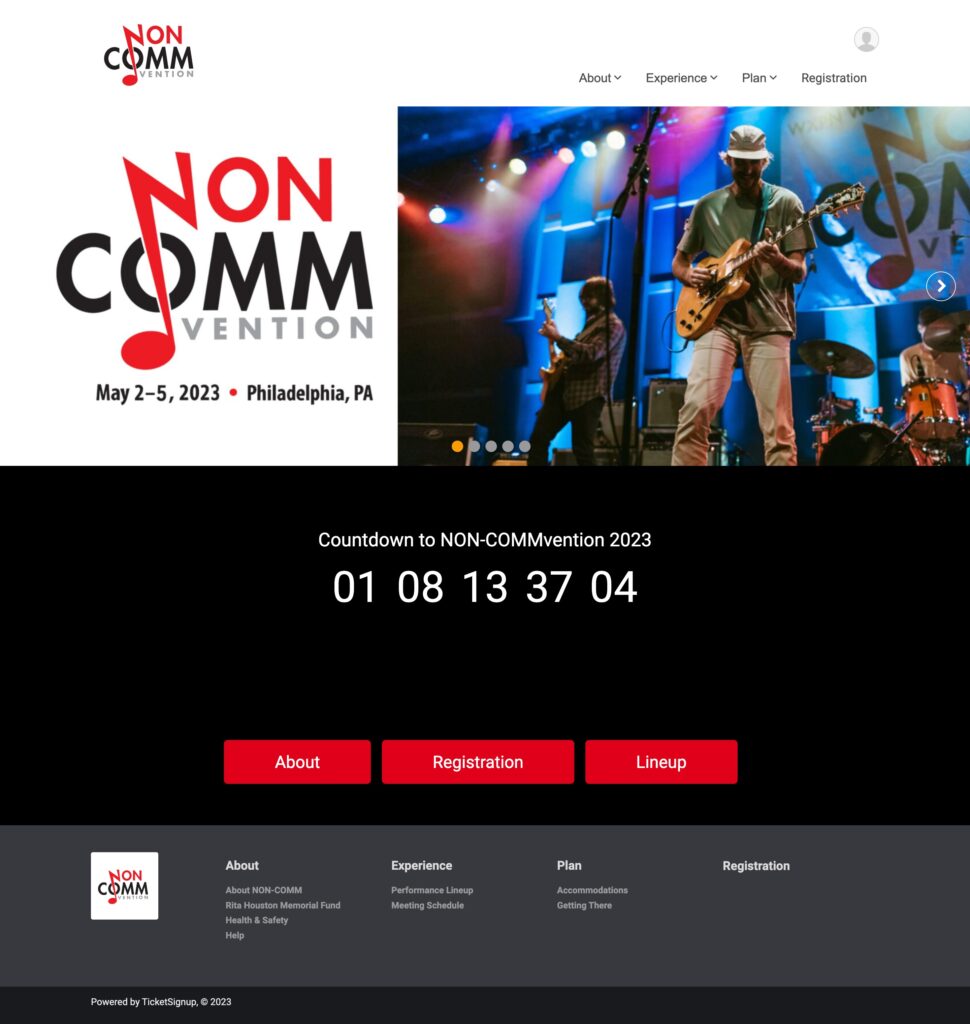 Furthermore the conference makes great use of website sub pages and dropdown menus. The flexibility in unlimited pages allows the NON-COMMvention to organize their event information in the best way possible. As a result ticket Buyers can easily navigate their website to quickly access relative information for them.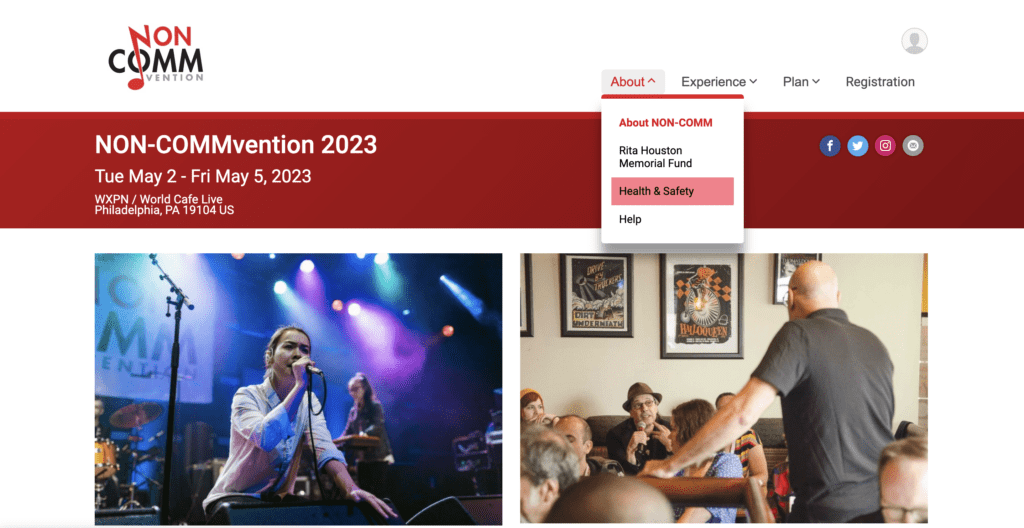 Their drop down menus focus on a variety of topics like accommodations, health and safety, and highlight their performers. Website pages are completely customizable with built in features like buttons, text editor, image slideshows.
https://www.ticketsignup.io/TicketEvent/MSHOFInductionWeekend
4. 2023 Mississippi Sports Hall of Fame Induction Weekend
The 2023 Mississippi Sports Hall of Fame Induction Weekend is an event to celebrate the success and history of the players being inducted. The night is full of fun activities with an auction giving attendees the chance to bid on cool items and an open bar. The event is also a fundraiser for the museum, which works to protect and preserve Mississippi's sports heritage.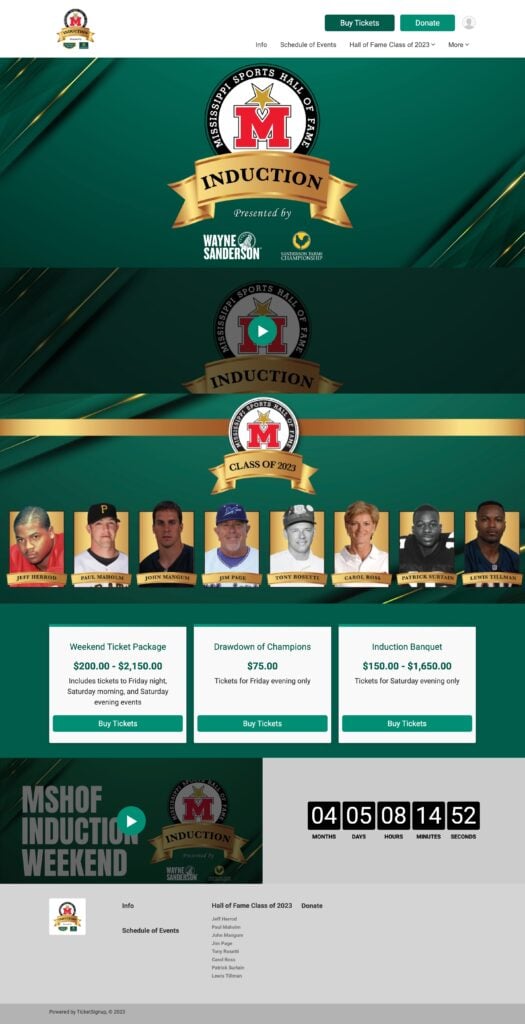 The event has a professional look and feel as they've uploaded original design images as the page header, followed by a video, and another full width image. With TicketSignup's custom color scheme they were able to have their ticket tiles, buttons, font, and background match the exact shade of green allowing for a seamless look. Their ticket tiles are followed by a double column showcasing another video and automated countdown clock. The branding of their event website is uniquely theirs; TicketSignup branding will never be promoted on your event website along with no ads, spam, or contracts.
Additionally this event website also makes great use of the drop down menu feature. The drop down menu let the event create a website page dedicated to each Hall of Fame Class Member of 2023. Each player got their own highlight while being neatly categorized under one sub menu tab.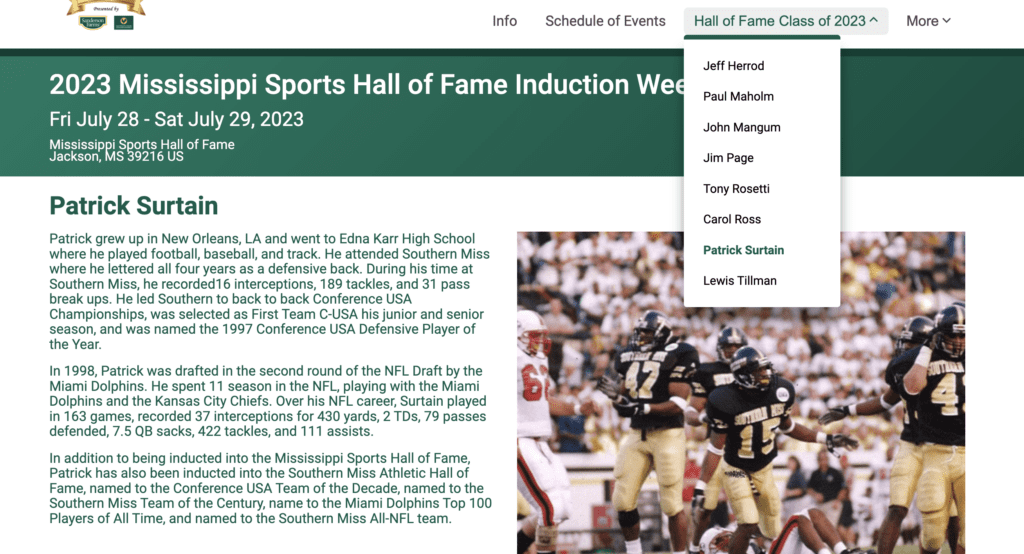 Summary
Create a strong and lasting impression on your audience with a custom, professional, and free event website. Learn more tips and tricks for creating your perfect event website with the On-Demand webinar below. See how other customers like Taste the Town, Terror on the Fram, and Golf Events have used TicketSignup here.